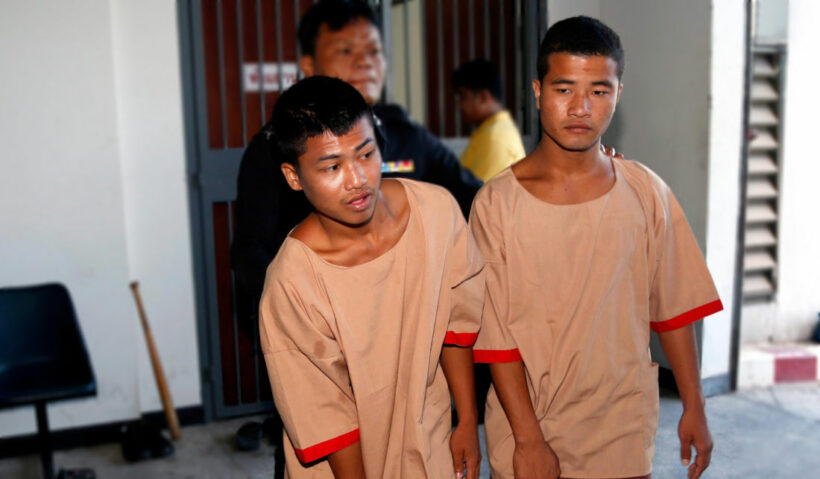 The Thai Supreme Court has handed down its verdict following an appeal lodged last year by Burmese migrants Zaw Lin and Wai Phyo against their death penalty sentence in the Koh Tao murder case.
The judge has upheld the 'guilty' death sentence and conviction of Koh Tao murder case accused Rakhine migrant workers Zaw Lin and Wai Phyo.
The pair arrived this morning just before 10am in their prison-issued brown garb amid tight security.
The two young men were sentenced to death for the murder of British tourists Hannah Witheridge and David Miller on Koh Tao island in Thailand on September 15, 2014. They were found guilty of the murders in December 2015 where the judge passed down the death sentence (which is very seldom applied now in Thailand).
Initially the two men's mothers lodged an appeal with the Koh Samui Court over the death sentences citing concerns about the judgements, in particular the DNA evidence used in the investigation. That appeal was lost in March 2017.
The final appeal, which was 319 pages long, was submitted to the Supreme Court on August 21 last year by the Thailand Lawyers Council. The council pointed to evidence that Win and Zaw had been "denied justice and fairness" throughout the case and are innocent despite the death sentence. The appeal makes the case that Thai police violated standard police procedure in the collection of DNA evidence and phone records during the initial investigation. The council said the police failed to carry out proper procedures in searching for DNA evidence, and they forced the two migrants to admit to the murder.
Hannah Witheridge, a university student from Hemsby, and David Miller, an engineering graduate, were found on a Koh Tao beach after being bludgeoned to death. A post-mortem examination showed Hannah had been raped.
Prosecutors presented DNA evidence to the initial court hearing, collected from cigarette butts, a condom and the bodies of the victims, that they claim linked Lin and Phyo to the deaths.
The two young Burmese men retracted their initial confessions to the offences, saying they had been tortured by police.
Their lawyers argued DNA from a garden hoe – allegedly used as the murder weapon – did not match samples taken from the men. They also claimed evidence had been mishandled by police and the pair's confessions were the result of "systematic abuse" of migrants in the area.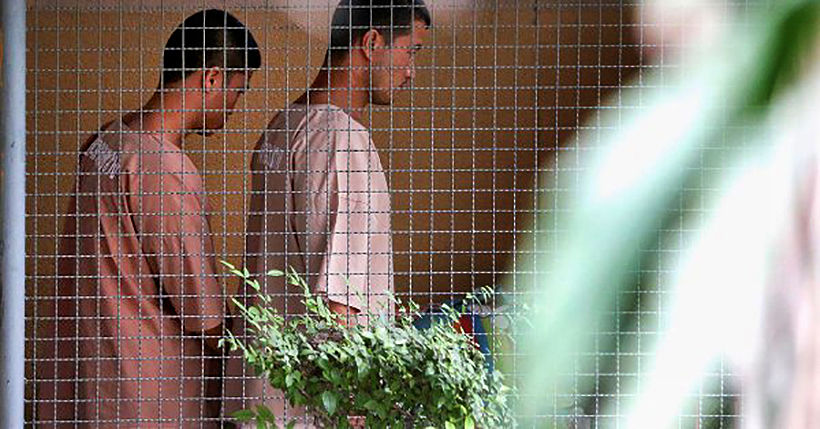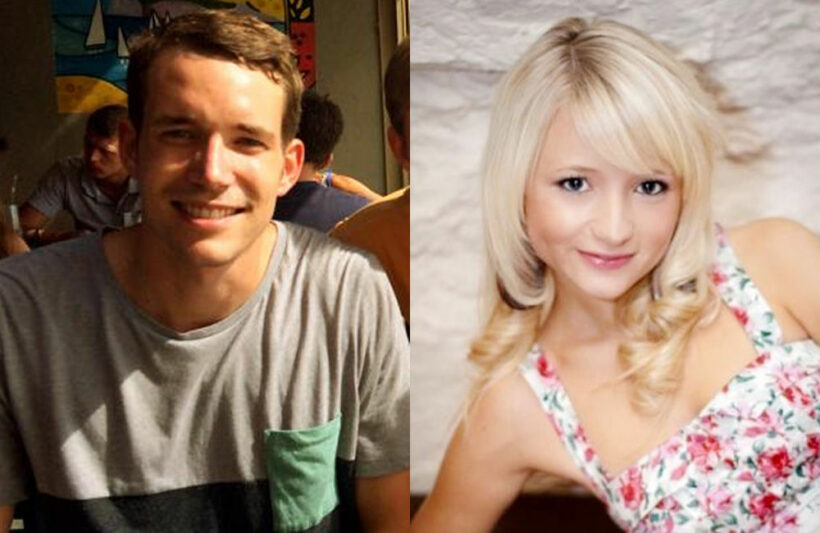 David Miller and Hannah Witheridge, killed on Koh Tao in September 2014. But the investigation into the murders was not conducted to international standards according to the appeal court papers.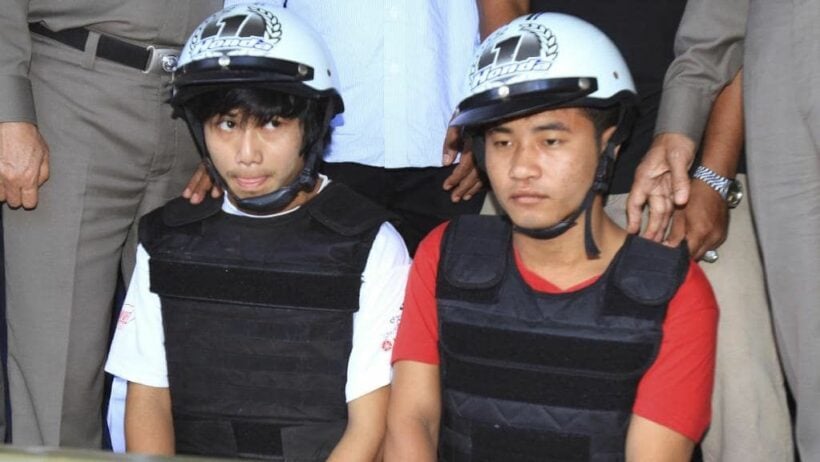 Zaw Lin and Wai Phyo, two young bar workers on Koh Tao, were quickly rounded up and accused of the murders. The day after they were arrested they were forced to participate in a 're-enactment' of the murders. They recanted their initial confessions, saying that police had tortured them to confess.