Thailand's Supreme Court upholds 'guilty' death sentence of migrant workers Zaw Lin and Wai Phyo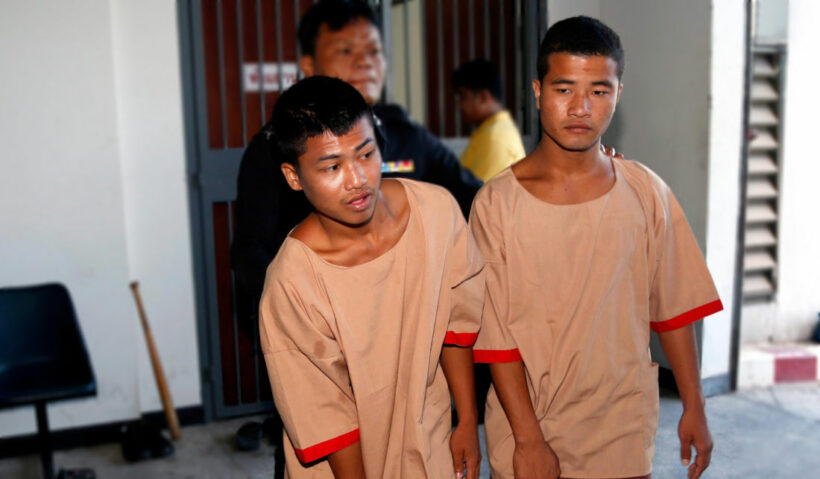 The Thai Supreme Court has handed down its verdict following an appeal lodged last year by Burmese migrants Zaw Lin and Wai Phyo against their death penalty sentence in the Koh Tao murder case.
The judge has upheld the 'guilty' death sentence and conviction of Koh Tao murder case accused Rakhine migrant workers Zaw Lin and Wai Phyo.
The pair arrived this morning just before 10am in their prison-issued brown garb amid tight security.
The two young men were sentenced to death for the murder of British tourists Hannah Witheridge and David Miller on Koh Tao island in Thailand on September 15, 2014. They were found guilty of the murders in December 2015 where the judge passed down the death sentence (which is very seldom applied now in Thailand).
Initially the two men's mothers lodged an appeal with the Koh Samui Court over the death sentences citing concerns about the judgements, in particular the DNA evidence used in the investigation. That appeal was lost in March 2017.
The final appeal, which was 319 pages long, was submitted to the Supreme Court on August 21 last year by the Thailand Lawyers Council. The council pointed to evidence that Win and Zaw had been "denied justice and fairness" throughout the case and are innocent despite the death sentence. The appeal makes the case that Thai police violated standard police procedure in the collection of DNA evidence and phone records during the initial investigation. The council said the police failed to carry out proper procedures in searching for DNA evidence, and they forced the two migrants to admit to the murder.
Hannah Witheridge, a university student from Hemsby, and David Miller, an engineering graduate, were found on a Koh Tao beach after being bludgeoned to death. A post-mortem examination showed Hannah had been raped.
Prosecutors presented DNA evidence to the initial court hearing, collected from cigarette butts, a condom and the bodies of the victims, that they claim linked Lin and Phyo to the deaths.
The two young Burmese men retracted their initial confessions to the offences, saying they had been tortured by police.
Their lawyers argued DNA from a garden hoe – allegedly used as the murder weapon – did not match samples taken from the men. They also claimed evidence had been mishandled by police and the pair's confessions were the result of "systematic abuse" of migrants in the area.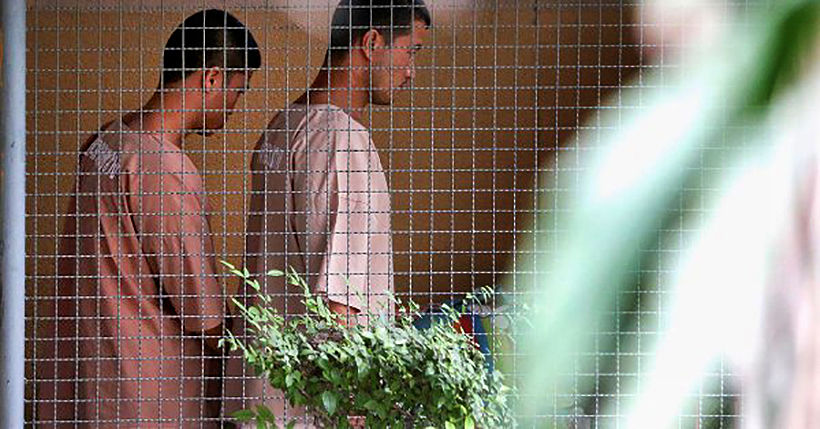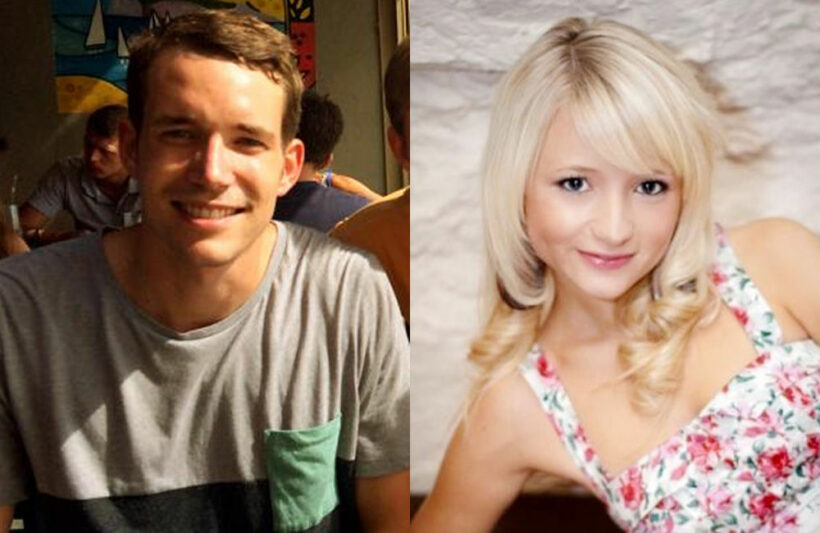 David Miller and Hannah Witheridge, killed on Koh Tao in September 2014. But the investigation into the murders was not conducted to international standards according to the appeal court papers.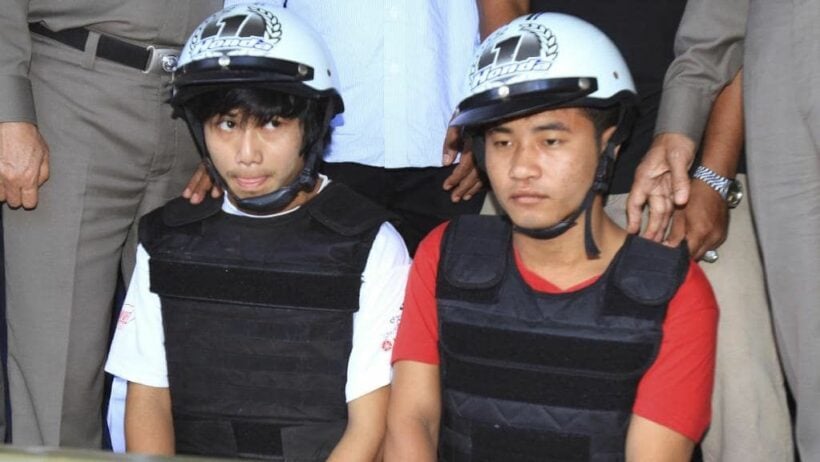 Zaw Lin and Wai Phyo, two young bar workers on Koh Tao, were quickly rounded up and accused of the murders. The day after they were arrested they were forced to participate in a 're-enactment' of the murders. They recanted their initial confessions, saying that police had tortured them to confess.
Want more from the Thaiger family?
📱 Download our app on Android or iOS for instant updates on your mobile
📧 Subscribe to our daily email newsletter
👍 Like/Follow us on Facebook
🔔 Subscribe to or Join our YouTube channel for daily video updates
Today's Chinese rocket debris not expected to hit land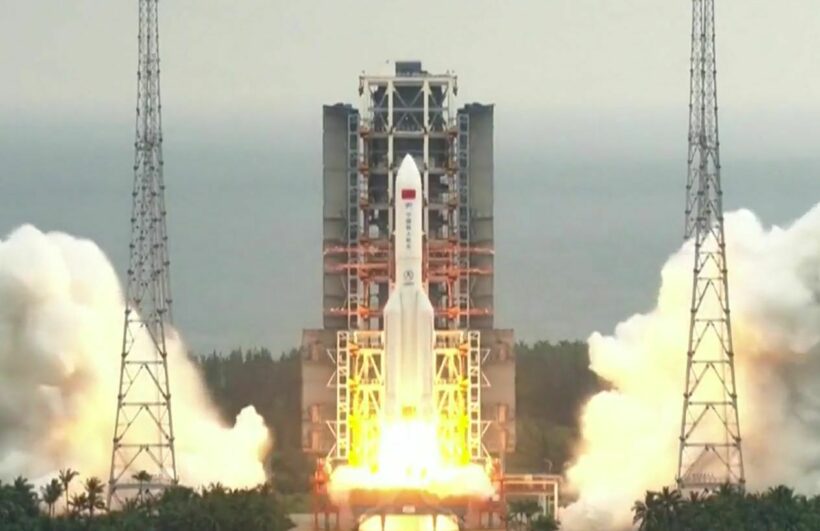 A Chinese Foreign Ministry spokesperson has assured the public that the debris from a large rocket re-entering the atmosphere today is not likely to do any harm. They said the majority of the Chinese rocket will mostly be burned up on re-entry. The Long March 5B rocket left the Earth on April 29th, launching from Hainan island in China.
This launch was the first part of an 11 part mission to construct China's own space station in Earth orbit. The Long March 5B rocket was carrying an unmanned Tianhe module as its payload, the first part of many to be constructed together in space. When attached as part of a permanent Chinese space station, it will serve as living quarters for future astronauts.
The Foreign Ministry spokesperson reassured that China is monitoring The rocket's journey very closely and that most parts of the spacecraft would burn up on re-entry. Any debris looks likely to land in international oceans, and the chances of damage being done on dry land is considered to be extremely low.
The re-entry is scheduled for today but the exact path of the rocket debris could not be completely determined in advance. The US military announced earlier in the week that the rocket would be tracked by US Space Command, calling it an uncontrolled re-entry. Statistically speaking, the debris is most likely to fall into an ocean somewhere as the Earth is 70% covered by water, but an astrophysicist at Harvard commented to Reuters that there is a chance that pieces would not burn up completely and would land on solid ground.
As the rocket tears at hypersonic speed into the Earth's atmosphere, most debris would be quickly incinerated by the heat generated from the re-entry. But another Chinese Long March 5B rocket fell to Earth last year in May 2020 and some parts did hit land, doing damage to some buildings in the Ivory Coast.
Projections based on the current orbit path yielded very broad results, with debris possibly landing anywhere in between Northern cities like Beijing, Madrid, or New York, to cities as far south as Wellington New Zealand or southern Chile. For now, Thailand seems safe from Chinese debris as they prepare for their own space programs.
SOURCE: Reuters
Want more from the Thaiger family?
📱 Download our app on Android or iOS for instant updates on your mobile
📧 Subscribe to our daily email newsletter
👍 Like/Follow us on Facebook
🔔 Subscribe to or Join our YouTube channel for daily video updates
Can foreigners get vaccines in Thailand? | VIDEO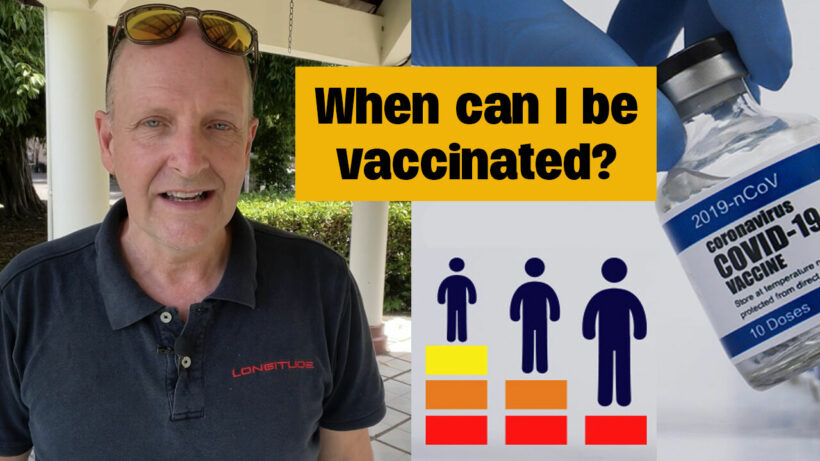 There is a lot of confusion about the vaccination of foreigners in Thailand. Tim Newton tries to paint the current picture for you. Thailand reaching a 70% level of vaccination, I think is more wishful thinking than anything else. Even in the US it appears very unlikely they will be able to reach the 70% immunisation level. In some states they're now offering free beers and other inducements to get people to come in for a free vaccine.
In Thailand you can add additional layer of superstitions, religious convictions, local conspiracy theories and just general distrust of the government to the hard rump of anti-vaxxers. Poll after poll shows that there is a chunk of Thais that just won't get vaccinated… for whatever reason. There is obviously a lot of confusion surrounding foreigners trying to get some clarity about when they can expect to be vaccinated.
There also appears to be a small exodus of foreigners who are just fed up with the vaccination vassilation in Thailand and are heading back to their home countries to source a free vaccine.
Want more from the Thaiger family?
📱 Download our app on Android or iOS for instant updates on your mobile
📧 Subscribe to our daily email newsletter
👍 Like/Follow us on Facebook
🔔 Subscribe to or Join our YouTube channel for daily video updates
American arrested for alleged murder in Chiang Mai has past record of abuse in Colorado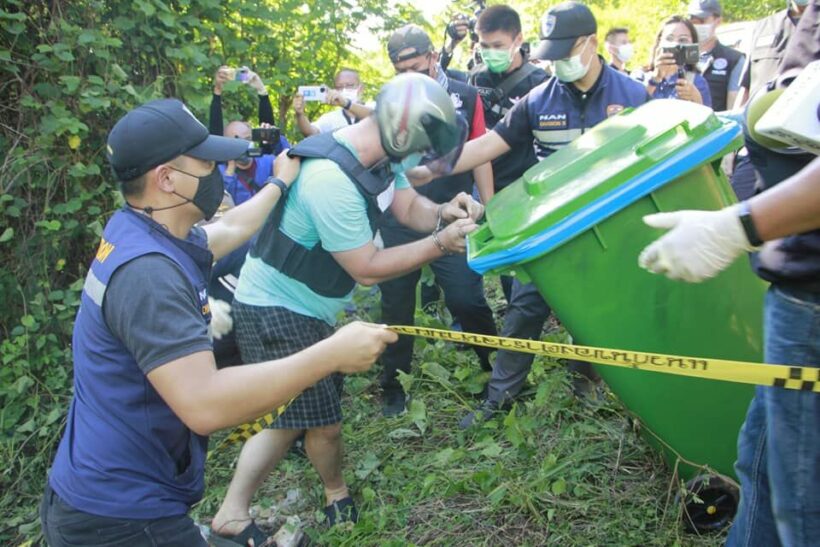 The American man who was recently arrested for allegedly murdering his pregnant Thai wife in Chiang Mai had been sentenced to 2 years of probation back in 2019 on assault charges after his gun went off while he was threatening a woman in Colorado. A report from the Associated Press says it appears to be the same woman.
Jason Matthew Balzer, 32, had initially faced attempted murder charges for assaulting a woman in Longmont, Colorado, but those charges were dropped. A Boulder District Attorney's Office spokesperson told a local reporter in a previous report that "in every case, we need witnesses to testify at a trial. Unfortunately, due to issues with the victim's availability, the higher charge had to be dismissed."
The victim had called the police saying Jason had asked to have sex and then assaulted her when she said "no," according to the arrest report. She told police he hit her face and slammed her head onto the bed's headboard several times before taking out a revolver and threatening to kill her, the report says. The woman told police she pushed the gun and it went off near her head.
Balzer pled guilty to third-degree assault in December 2019 and was sentenced to 2 years of probation. In December 2020, Jason was arrested in Colorado after police allegedly found 73 guns in his van. Possession of firearms is a violation of probation. It's unclear when Jason travelled to Thailand.
Since the case in Colorado involved a victim of domestic violence, the name was redacted in public court records, but a spokesperson for the District Attorney's Office told AP reporters that the victim has the same name as the woman killed in Thailand. Based on photographs, the spokesperson says they appear to be the same person.
On Thursday, Jason was arrested in Chiang Mai. Reports say he confessed to stabbing and killing his wife, 32 year old Pitchaporn Kidchop, who was 3 months pregnant. Police say Jason sealed his wife's body in a garbage bin before taking it to the woods about 5 kilometres away. In Thailand, a murder charge carries a maximum penalty of death.
Local police posted photos of the crime reenactment on Facebook. In Thailand, it is common for suspects to admit to crimes and reenactment the crimes to law enforcement officers and the press.

SOURCE: Time Call | Associated Press
Want more from the Thaiger family?
📱 Download our app on Android or iOS for instant updates on your mobile
📧 Subscribe to our daily email newsletter
👍 Like/Follow us on Facebook
🔔 Subscribe to or Join our YouTube channel for daily video updates