What are your Consulates doing to help at this time?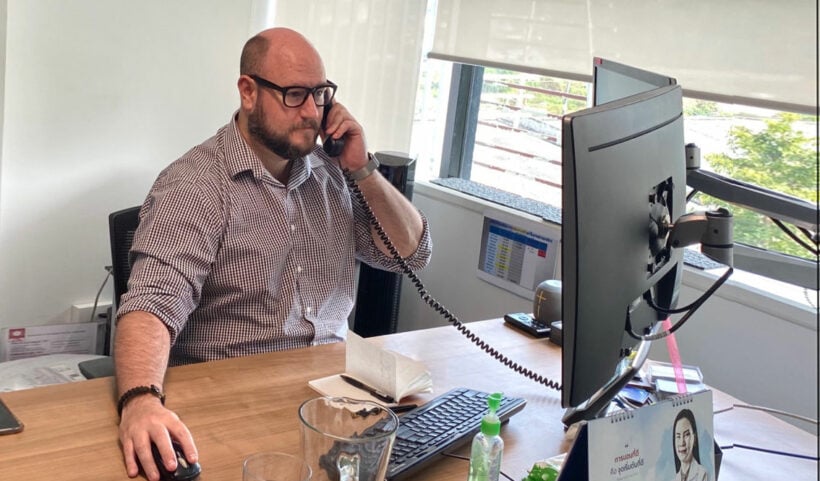 Australia's Consul-General in Phuket Matthew Barclay says he understands many people want to know what Australia's government representatives are doing to help during this time. Matt gives The Thaiger a quick perspective about the services available from your country's consular representatives during this crazy time.
The services provided by Matt in Phuket are much the same as you can expect from your country's consular offices here in Thailand. Make yourself aware of how your local embassy, consul-general or honorary consul-general can help you at this time, and what they can, and cannot, do. At least make sure they know where you are and how to contact you if they need to.
Our number one priority is providing advice and support to Australians caught up in the Covid-19 pandemic. Our team of five people is working around the clock to ensure Australians still in Thailand have access to accurate and timely information about current conditions.
But we are part of a much bigger, multi-agency effort working on this matter along with our Embassy in Bangkok and our team back in Canberra (the capital of Australia) also. Together we are working hard to do help all Australians at this difficult time.
While options to depart Thailand are significantly reduced, we want to reassure people that we are doing what we can to ensure their well-being during the period to come.
Here is an insight into what the consulate's staff are up to at a time like this.
Updating travel advice
When the Royal Thai Government amends its regulations we work quickly to ensure people who wish to travel know what they require and what impact these regulations could possibly have on them while in Thailand. Check smartraveler.gov.au for our latest updates.
Developing clear messaging for Australians still in Thailand
In these times it can be tough to find a reliable source of information. We are regularly seeking out information from airlines, government officials and our colleagues back in Australian and updating travellers through our Australia in Thailand Facebook page. Other than smartraveler, this is our key method for communicating with Australians.
Checking flight schedules and liaising with airlines
Many Australians still want to return home but have faced flight cancellations. We understand flights may shortly cease completely. We are working to ascertain availability and conveying to airlines the demand among Australians still overseas for flights if possible.
Liaising with local government
We have close links with the Royal Thai Government across and are in close contact to ensure that we have credible and timely information for Australians on the current conditions in Thailand. Given social distancing measures, this is increasingly using Line/WhatsApp messages and phones calls to get the best information available.
Developing ways to alleviate visa stress
As travel options have reduced it has become harder for Australians who are long term residents in Thailand to depart and return to meet their visa obligations. We have done some fast work to establish a method of issuing visa support letters to ensure these people have peace of mind during this time. We will now also consider offering a letter to those who have already sought a 30 day extension on their tourist visa. Anyone seeking a letter can email their current visa page and passport biodata page to consular.phuket@dfat.gov.au
Getting the latest information from Bangkok and Canberra
Our response to Covid-19 is our top priority at present. Our staff are in regular contact with our headquarters in Canberra and our colleagues at the Embassy in Bangkok. We are sharing information and resources to ensure we are doing all we can to assist those overseas at this time.
Answering concerns and queries
It is natural that people have questions they want answered right now. As you can imagine, we are receiving dozens of queries a day. We are working to answer everyone's queries on the situation as fast as possible. This includes over the weekends to ensure that people are getting reliable information quickly. Any questions can be sent to us at consular.phuket@dfat.gov.au
Registering Australians
Numbers of Australians in Thailand fluctuate during the year. We are keen to understand who is still here and who may need support. Australians remaining in Thailand should register their details with the Australian Embassy in Bangkok (Consular.Bangkok@dfat.gov.au) or the Australian Consulate-General in Phuket (Consular.Phuket@dfat.gov.au) for those in Phuket, Krabi, Phang-Nga or Surat Thani.
Preparing Australians for their return home
While flight options may be limited, we still want Australians ready to travel at short notice if flights become available. We ask everyone to make sure they have a valid travel document and to let us know if their passport is lost or about to expire. We are doing all we can to quickly produce passports. For more information check out our website: phuket.consulate.gov.au
Providing regular consular support
As with any time, Australians are still experiencing everyday issues in Thailand. This could include experiencing accidents, being detained, becoming sick or even passing away. Our team is still working to provide high quality support to these people and their families to ensure their wellbeing. In accordance with our Consular Services Charter. For consular support at this time, please call us on 076 317 700
Keep in contact with The Thaiger by following our
Facebook page
.
Thai army puts off military purchases until coronavirus outbreak passes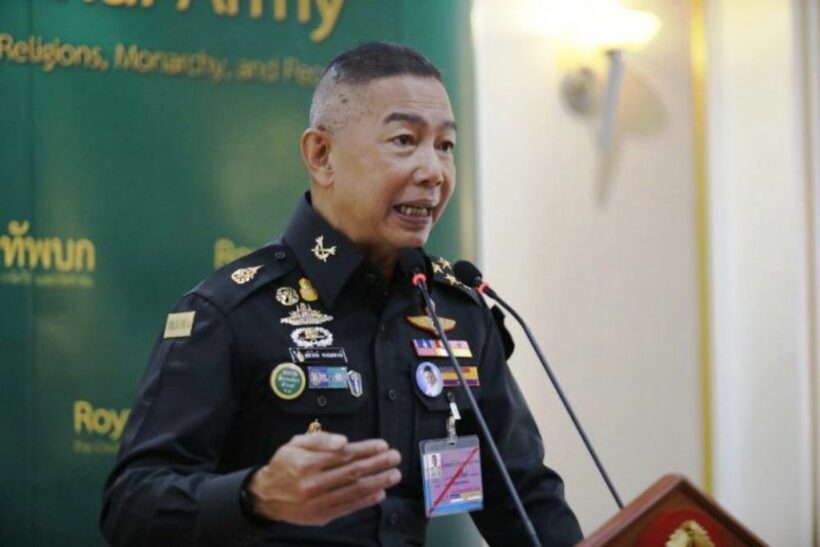 The Royal Thai Army says Thailand "needs to heal" after the Coronavirus pandemic is over in the country so plans to delay purchases of military equipment in the 2020 defence budget. They say the change is in order to prioritise national recovery efforts in the wake of the Covid-19 coronavirus outbreak.
A Defence Ministry spokesman says cuts to the 2020 budget for military hardware and projects are being considered. The Ministry says they're well aware of what needs to be prioritised for future situations.
"The military's mission is to protect and help the people, and support the government in solving national problems while maintaining the availability of troops and equipment to protect the nation."
A spokesperson says that any procurement project that is able to be delayed, without affecting foreign contracts, must be delayed.
"The Army is currently considering which projects will come under the 2020 budget, and will continue to discuss the projects in the 2021 budget."
The spokesperson clarified that some 2020 budget funds have already spent and military contracts under the budget may have binding contracts.
Speaking about the upcoming controversial purchase of Chinese made submarines under the 2021 budget, the spokesperson said that the Royal Thai Navy is considering the matter and "related legal consequences carefully", realising that budget "must be used to restore the nation and economy".
SOURCE: The Nation
Keep in contact with The Thaiger by following our
Facebook page
.
Policeman nabbed with 7,500 masks and for breaking national curfew in the north-east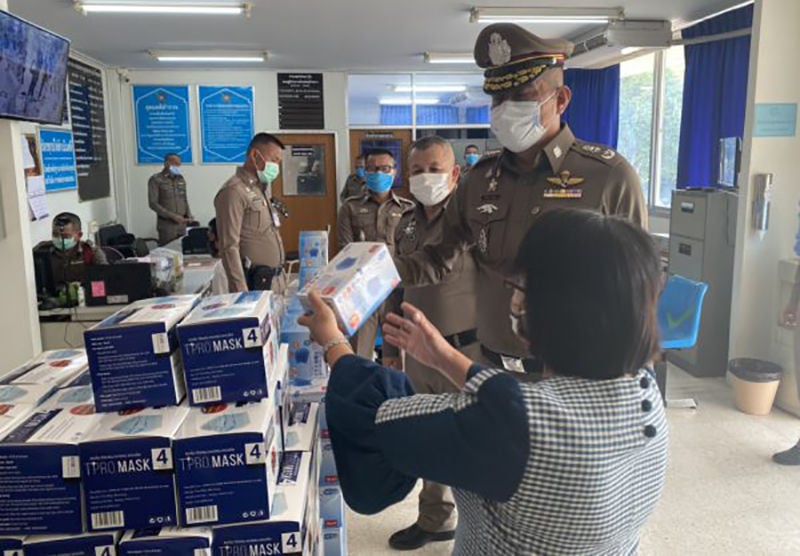 Police were checking cars along the Phon Thong-Kuchinarai road in Roi Et, far north-east Thailand, when a dark grey Honda sedan approached. Stopping the car for a routine inspection they found that the driver was a fellow police officer, 33 year old Police Sergeant Pitak, along with a passenger. But when officials searched the car they found 3 boxes full of medical face masks branded 'Tpro Mask' – a total of 7,500 masks. It was 11.40pm when the car was pulled over, long after the 10pm curfew.
So why does a 33 year old policeman need 7,500 masks?
He told that police from the Phon Thong Police Station that he was taking the masks from Mukdahan to Phon Thong district in Roi Et. But the license plate on the Honda didn't match the vehicle information and the exhaust pipe had been modified. The policeman claimed that he planned to give the masks to a relative for a funeral.
Police Sergeant Pitak has now been charged with breaking the national curfew 'without exemption' and other charges relating to the hoarding of medical face masks. Oh, and the issue of the fake license plate registered to the vehicle.
It was later discovered that the 7,500 masks were made in Vietnam and the Department of Internal Trade is now investigating if the suspect had the proper permissions to distribute medical face masks, or whether he holds a license to import medical products from Vietnam.
Somewhere in Roi Et there's a funeral that may have to cope without the delivery of 7,500 face masks.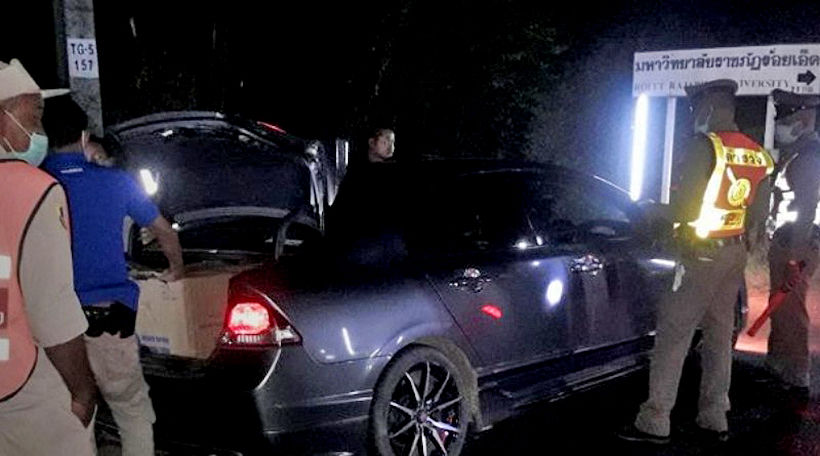 SOURCE: Thai Residents | Sanook.com
Keep in contact with The Thaiger by following our
Facebook page
.
Did an Issan woman get coronavirus for a second time?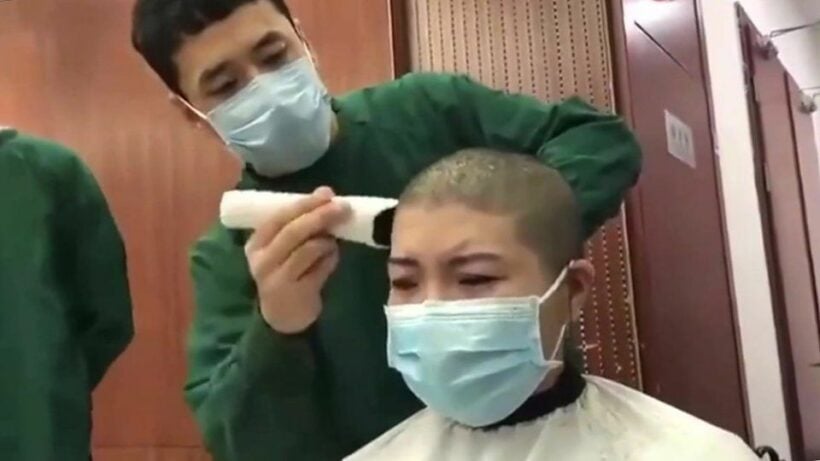 A 38 year old woman from Thailand's northeastern Chaiyaphum province in the Issan region appears to have contracted the Covid-19 coronavirus for a second time, after she was 'cured' of the virus in Bangkok in the middle of March.
The woman, who in March had only recently returned from overseas, was found to be infected with the virus and was admitted to Phyathai 2 Hospital in Bangkok. She apparently made a full recovery and was discharged, and soon returned to her hometown.
But somewhere around April 3-5, she became sick again and went for a test. The result showed that her throat was infected with Covid-19.
A similar case involved a 42 year old construction worker who returned from Qatar on April 2.
Both cases are now under treatment in local hospitals, and authorities are trying to trace people who might have been in close contact with them. Doctors in New York now believe its possible for the virus to lie dormant in patients who've been treated
A report yesterday showed that Chaiyaphum currently has 109 Covid-19 patients. 8 were new cases. The local government has asked its residents to strictly follow curfew directives to limit the spread of the virus.
Testing remains the core of identifying patients with Covid-19 but there have been cases of false positives that may lead to apparent re-infections.
SOURCE: The Nation
Keep in contact with The Thaiger by following our
Facebook page
.