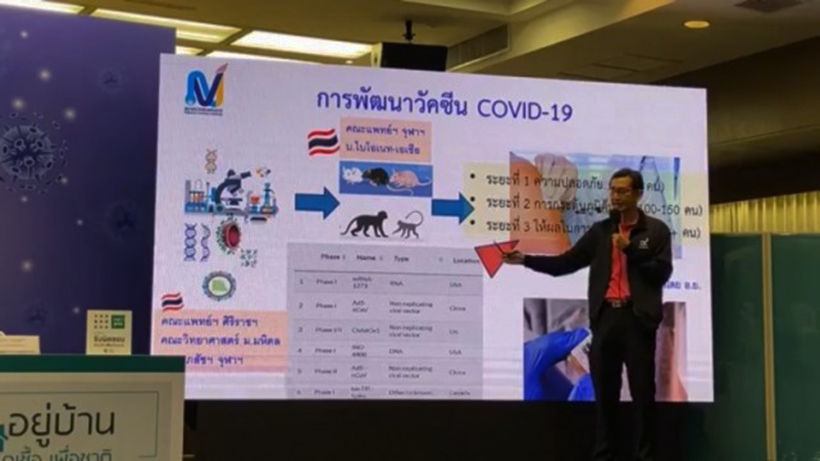 Thailand, as well as the rest of the world, are racing against time to find a viable and safe vaccine for the Covid-19 virus. Thailand's National Vaccines Institute, along with the science faculties of Mahidol Univesity and Faculty of Pharmacy of Chulalongkorn University, is currently testing a possible candidate for a Covid-19 vaccine on animals.
This is the final stage before completion of the initial laboratory based tests.
Director of the vaccine institute Dr. Nakorn Premsri, says that if the tests on animals show convincing results by creating antibodies, it will be then tested on human beings in three phases."
"The first phase will be on 30-50 test subjects to verify the candidate vaccine's safety. Then a second series of tests on 100-150 subjects, to find out whether the candidate vaccine will stimulate the production of the required antibodies. And for the final stage, which will be tested on over 500 subjects, is to determine the efficacy of the candidate vaccine."
"The US, UK and China have already tested their candidate vaccines on human beings in the first and second phases. Besides developing Thailand's own vaccine, it is also good to seek technology transfer from other advanced countries."
Meanwhile, Dr. Sathaporn Phumi-amorn, of the Medical Science Department, says that two tests had been conducted on animals, in Chulalongkorn University's' laboratory, and an assessment will be underway to determine the level of antibody production.
SOURCE: Thai PBS World