Police say most Chiang Mai curfew violators drunk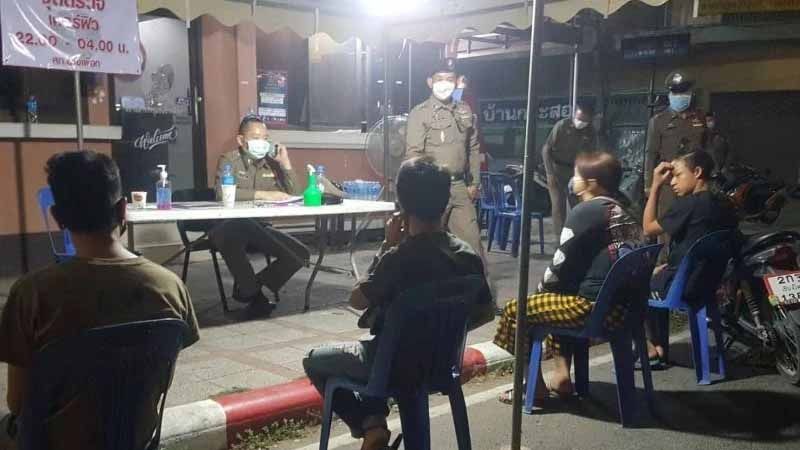 More than 250 people have been arrested in Chiang Mai province since the national state of emergency was enacted on April 3 to fight the spread of the Covid-19 coronavirus, after breaking its subsequent curfew. Police say most were drunk.
Another 43 people were arrested overnight on Tuesday for violating curfew. Police report that amongst those arrested, 2 were in possession of illicit drugs as well. Many of the remaining people "had also been drinking."
Police say they have so far arrested 278 people for violating the curfew in Chiang Mai.
"Anyone caught breaching the curfew is being fined 1,500 baht and faces being imprisoned for 15 days. After release, they're subject to 7 days of home detention and a 1 year probation period."
There have yet to be any reports of police officers with the virus, though 17 are in quarantine and under close observation.
Chiang Mai's governor yesterday issued an alcohol ban, prohibiting all alcohol sales from April 10 to 20.
"Anyone found in violation of this will face up to a year in jail and or a fine of up to 100,000 baht."
SOURCE: Chiang Rai Times
Keep in contact with The Thaiger by following our
Facebook page
.
50 dogs rescued from alleged Chiang Mai puppy farm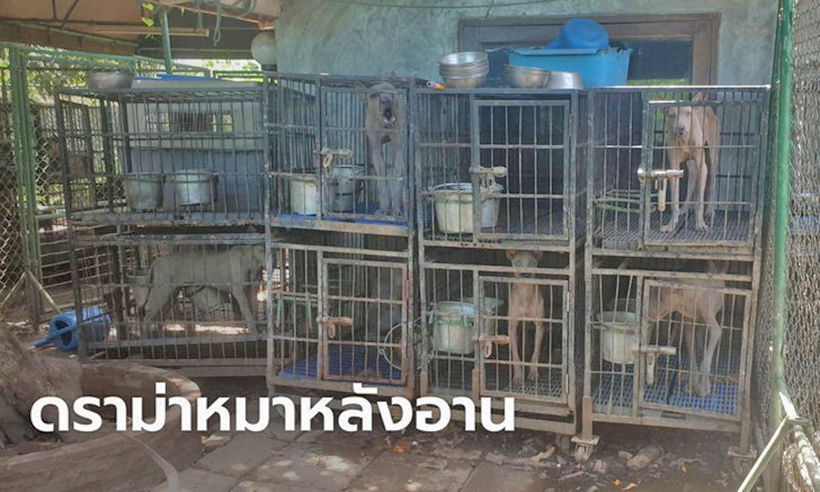 A raid on an alleged puppy farm owned by an American man in Chiang Mai has resulted in the rescue of some 50 Thai Ridgeback dogs. Non-profit organisation Watchdog Thailand says most of the dogs were found in terrible condition and many more had died from illness and starvation.
The owner claimed the dogs were kept as pets and he was not breeding them for sale, but evidence indicated otherwise. Tiny cages were stacked on top of each other. The animals had no space to play or exercise. Their waste was everywhere, and some were still left where they had died.
Watchdog Thailand representatives went to the Sarapee Police Station in Chiang Mai to file animal cruelty charges against the 73 year old American man, who they claim has been breeding Thai Ridgebacks to sell and export to buyers abroad. The owner himself contacted Watchdog asking for help, claiming that he's become ill and can no longer take care of his "pets" – more than 50 dogs. Watchdog went the location and discovered the dogs living in extremely unhygienic conditions. Most had scabies and were starving. They immediately contacted the police and the Chiang Mai Department of Livestock Development.
Representatives rescued the dogs and moved them to the Save Elephant Foundation in Mae Rim district. The man would not give up 5 dogs that were still healthy. The foundation disagreed as, by his own admission, the man lacks the ability to care for them. Watchdog realised that they needed police involvement to help save the remaining 5 dogs.
Animal lovers abroad report that the man has a history of animal cruelty. He has allegedly been breeding and selling the dogs at very high prices without a license. Watchdog Thailand wants to bring all the dogs into their care, and the the Chaing Mai DLD agrees that the man can no longer take responsibility for them. He has filed a police report claiming that Watchdog stole his dogs.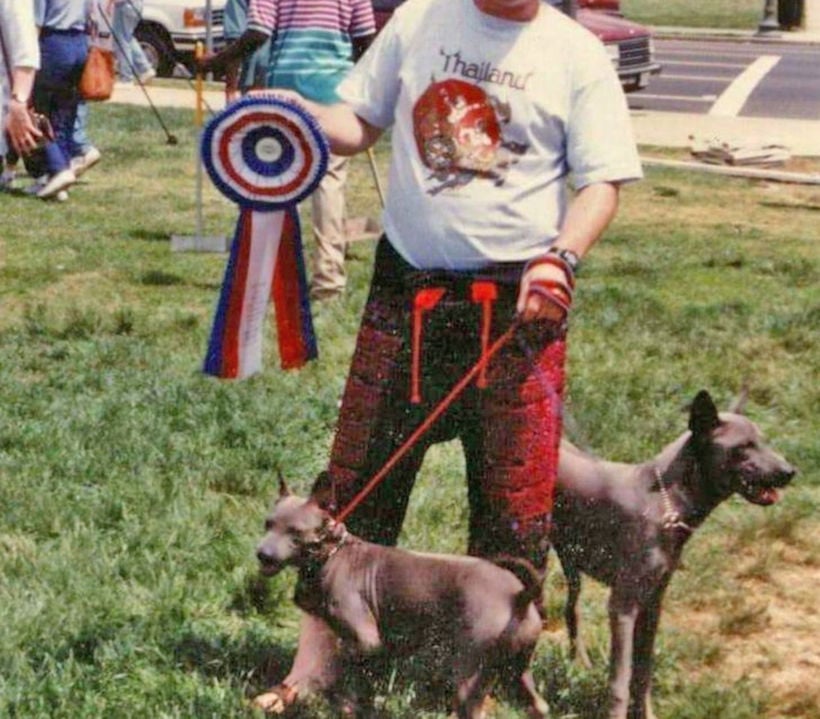 SOURCES: Thai Residents | Sanook | Watchdog Thailand
Keep in contact with The Thaiger by following our
Facebook page
.
Thailand growing more expensive for expats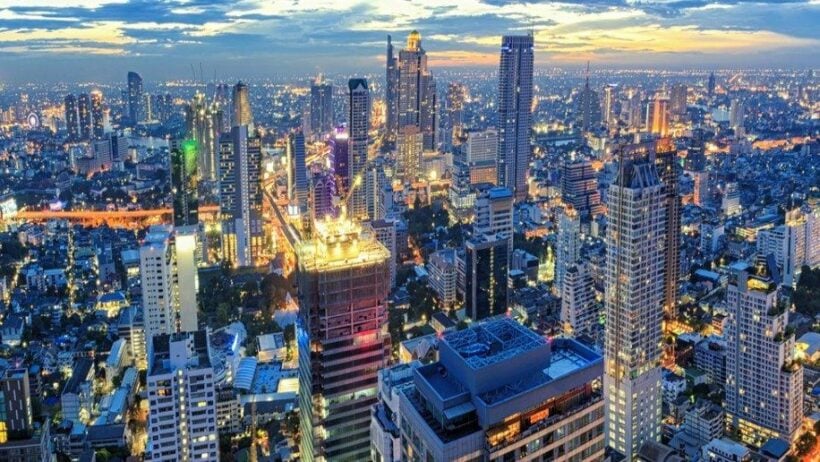 According to Employment Conditions Abroad, Bangkok and Chiang Mai are among the 30 most expensive cities for expats in Asia. The capital of Turkmenistan might not spring to mind when with considering the priciest cities, but according to ECA International it ranks first on both the global and Asian tables, a 5 point rise up the rankings due to an ongoing economic crisis, food shortages and the resulting hyperinflation.
The survey is performed in March and September every year, based on a basket of items such as rents and utility fees. Car prices and school fees are not included.
In Asia, Bangkok ranks 28th, just above Chiang Mai, according to the latest ECA International survey on the cost of living for expatriates. But it dropped out of the top 50 global rankings from the report released in December 2019. In global rankings, Bangkok is now at 60 and Chiang Mai at 142. Bangkok has lost a good deal of its former appeal for budget-conscious travellers and expatriates, rising 64 places over the past 5 years, according to the survey.
ECA says a rapidly expanding economy and increased foreign investment, at least, prior to the Covid-19 pandemic, made Thailand more expensive, fuelled by the strengthening baht.
"The baht has strengthened considerably, making the country more expensive for expatriates and tourists. However, this trend has slowed over the past year, partly in response to government attempts to weaken the baht in order to keep the country competitive."
Hong Kong is the second most expensive city in Asia after Ashgabat (Turkmenistan), but ahead of Tokyo and Singapore. Singapore is rated the most expensive place for expats in Southeast Asia and has led that ranking for many years.
Hong Kong remains sixth in the global standings, 1 place ahead of the Japanese capital. Singapore was fourteenth in Asia, dropping 2 notches from the previous survey.
Ashgabat's sudden rise to the top of the is largely attributable to the economic dilemmas of Turkmenistan's government, according to ECA. The energy-rich Central Asian nation faces severe inflation, and a black market for foreign currencies has caused the cost of imports to rise. Both factors have sparked a large increase in the costs visitors pay.
The ECA says Chinese cities fell across the board due to signs of a weakening economy and poorly performing currency, even before Covid-19 began taking its toll.
SOURCE: Bangkok Post
Keep in contact with The Thaiger by following our
Facebook page
.
Chiang Mai International Airport sees more traffic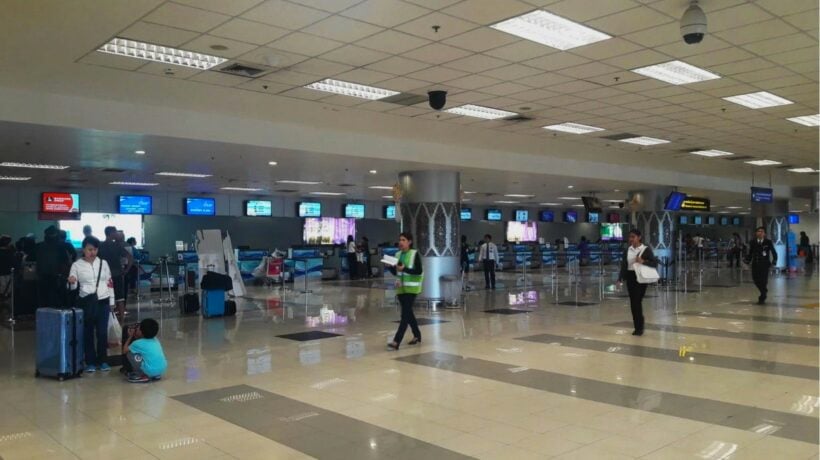 Northern Thailand's gateway airport is recovering some of its flight and passenger traffic. With the easing of travel restrictions enforced to fight the spread of Covid-19, the director of Chiang Mai's international airport says traffic is picking up, and more flights and passengers are expected this month. On average, the airport received 40 flights and about 4,000-5,000 passengers per day last month. The number of flights is expected to rise to an average of 68 a day, and passenger figures are predicted to jump 50% this month.
Currently, flights operate only on domestic routes including those between Chiang Mai and other hub airports: U-Tapao, Hat Yai, Ubon Ratchathani, and Udon Thani. International flights are likely to return slowly after the Civil Aviation Authority of Thailand announced the lifting of the ban on international flights, under a set of restriction, effective on June 29.
Analysts agree inbound flights will not quickly return to pre-Covid levels, as air travel to and from the main markets remains suspended.
The CAAT's announcement coincided with the release of the International Air Transport Association's figures for passenger demand in May, which dropped 91.3% compared to the same time last year. This was a mild improvement from the 94% annual decline recorded in April.
The IATA's director-general and CEO, says there's tremendous uncertainty about what impact a resurgence of Covid-19 cases in key markets could have.
"May was not quite as terrible as April. That's about the best thing that can be said."
International passenger demand fell 98.3% year on year in May, virtually unchanged from the 98.4% recorded in April. Capacity plummeted 95.3%, and load factor sank 51.9 percentage points to 28.6%, meaning just over a quarter of seats, on average, were filled.
Financially struggling Thai Airways said yesterday, that its passenger numbers fell by 4.5 million to 3.5 million in the first 5 months of the year. The airline's cabin factor, the percentage of available seating capacity actually filled by passengers, tumbled to 69%, down from 78% in the same period last year.
The figures were calculated before the national flag carrier suspended all flights in early May due to the pandemic, although the airline had already been in the red long before that. With a debt burden of 244.9 billion baht, the airline is awaiting the Central Bankruptcy Court's decision on whether to admit its petition for debt rehabilitation on Aug 18. If the court accepts the case for a hearing, a rehab plan will be drawn up – subject to approval from creditors.
SOURCE: Bangkok Post
Keep in contact with The Thaiger by following our
Facebook page
.