Coronavirous cash handouts may not last full 6 months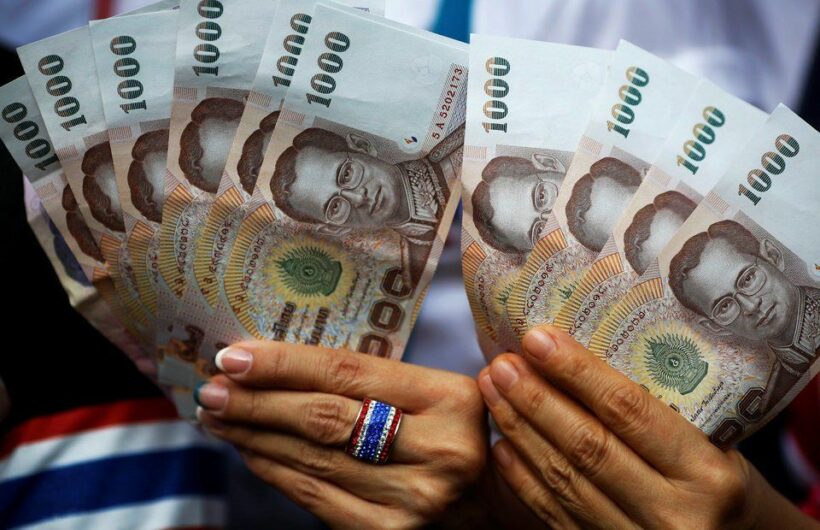 The much touted 5000 baht handouts to "informal workers" affected by the Covid-19 coronavirus, originally announced for 3 months but later extended to 6, may not actually last that long, Thailand's finance minister said yesterday. More than 20 million people have signed up for the grants, but only some 9 million of them are eligible, and the government has issued stern warnings about fraudulent applications
The government has plans to give the money for a maximum of 6 consecutive months to Thai nationals who qualify nationwide, but it might finish sooner than planned, depending on the future COVID-19 situation, according to the finance minister.
While the grant was initially projected to cover 3 consecutive months beginning this month, it might be terminated when the pandemic situation ends. The grant is primarily designed for self-employed, independent earners without Social Security coverage such as taxi cab drivers, taxi motorcyclists and small-time vendors, among others.
It does not extend to casual workers such as Thailand's estimated 300,000 sex workers.
SOURCES: Khaosod English | xinhuanet.com
Keep in contact with The Thaiger by following our
Facebook page
.
Covid task force orders strict hygiene measures for Bangkok construction sites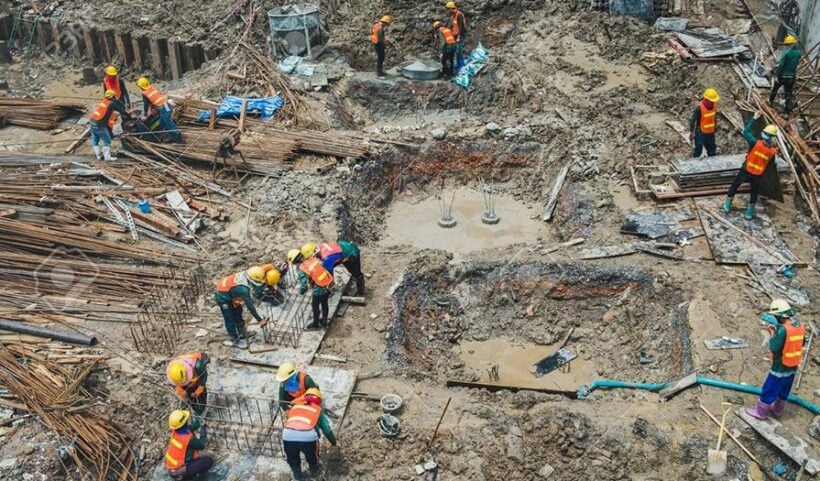 The Bangkok Metropolitan Authority has been ordered to implement tough hygiene and safety measures at construction sites in the capital, to prevent any resurgence of the Covid-19 virus. The Centre for Covid-19 Situation Administration says the city must take rigorous steps to mitigate the risk of workers contracting and spreading the virus.
A report in Nation Thailand says city officials are fully prepared to comply with the order, with BMA permanent secretary Silapasuay Raweesangsoon saying instructions on the strict hygiene protocols have already been communicated to all district offices.
"Since April, BMA has ordered all district offices to employ measures at construction sites to prevent the outbreak, which include screening of personnel before entering the area, providing alcohol gel and face masks, cleaning the areas after work, separating personal items and maintaining social distancing practice."
"To comply with the CCSA, the BMA has sent health officials to perform aggressive tests on construction workers that are at high-risk, like those who come from neighbouring countries or provinces."
Her statement comes as central Thailand prepares for the return of thousands of migrant workers from Myanmar in the coming month. The government has already said employers are responsible for quarantining their workers for the required 14 days, as well as providing them with masks and hand sanitiser, and carrying out regular health checks.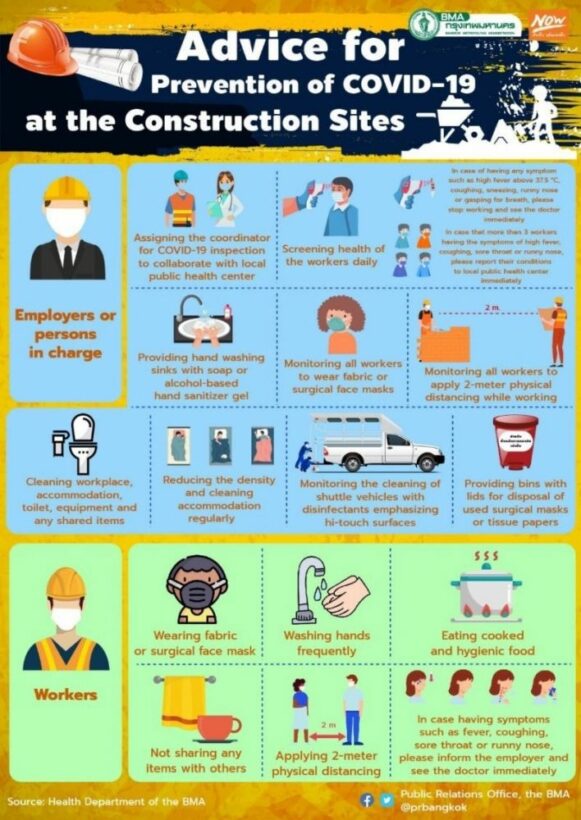 PHOTO: Nation Thailand
Silapasuay says thousands of construction workers in Bangkok have already been tested for the virus. Bosses at construction sites are also asked to check the health of their employees regularly, both at their workplace and their accommodation.
"We have already tested 49,728 workers, while we aim to increase this number further to ensure safety at all construction sites in Bangkok."
SOURCE: Nation Thailand
Keep in contact with The Thaiger by following our
Facebook page
.
All Pattaya area beaches to reopen June 1, pending CCSA approval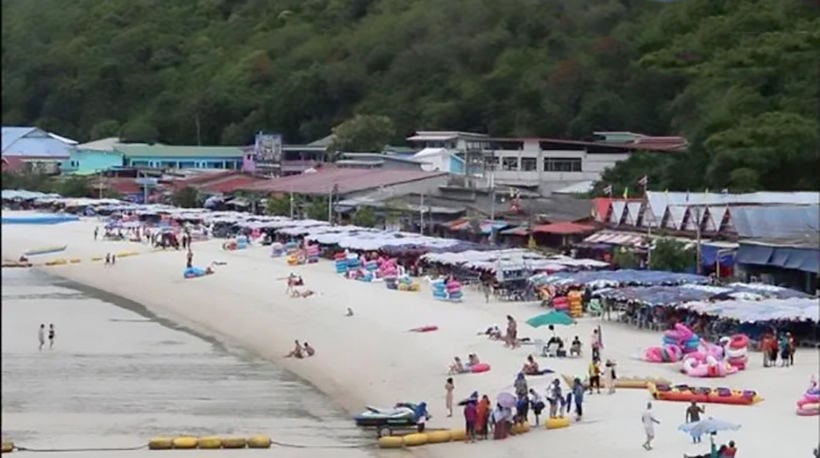 Pattaya City's mayor, after meeting with the Communicable Disease Committee of Chonburi told reporters that all Pattaya area beaches are scheduled and "likely" to open June 1, for all activities. The tourist town's beaches have been closed for around months due to the Covid19 emergency decree. The reopening still requires approval from the Centre for Covid-19 Situation Administration, who gave conflicting information at a press briefing today.
All activities, including swimming, sunbathing, relaxing on deck chairs and non-contact sports can resume when the beach officially opens, according to the mayor. Beach chairs must be placed at least a metre apart and visitors, including all beachgoers, would have to practice social distancing. The beaches that would be effected are Pattaya, Jomtien, Phra Tamnak Beach, Cozy Beach, Wong Amat Beach, Krating Rai Beach, Lan Pho Naklua Public Park, Samak Beach and Bali Hai Pier.
As for Koh Larn, just off the Pattaya coast, the island's residents have considered the request to reopen the island and it has initially been approved. This is being forwarded for final approval to the Chonburi Communicable Disease Committee. The final decision will likely be made by May 31 on when to reopen the island. Arguably one of the most popular tourist attractions in the Pattaya area, it's been closed since March 27.
Not a single case of the virus was confirmed on the island, which has a permanent resident population of about 500 people. The island was reopened on May 1, 2020, to local residents to come and go from the island to the mainland but all non-residents were still banned.
Beaches remain closed by order of the Governor of Chon Buri province, although a decision is likely as soon as this weekend following official announcements from the Thai Government on the next phase of loosening restrictions. That announcement is expected tomorrow.
SOURCES: The Pattaya News | The Pattaya News | 77kaoded |
Keep in contact with The Thaiger by following our
Facebook page
.
Transport Company interprovincial bus services to the South remain suspended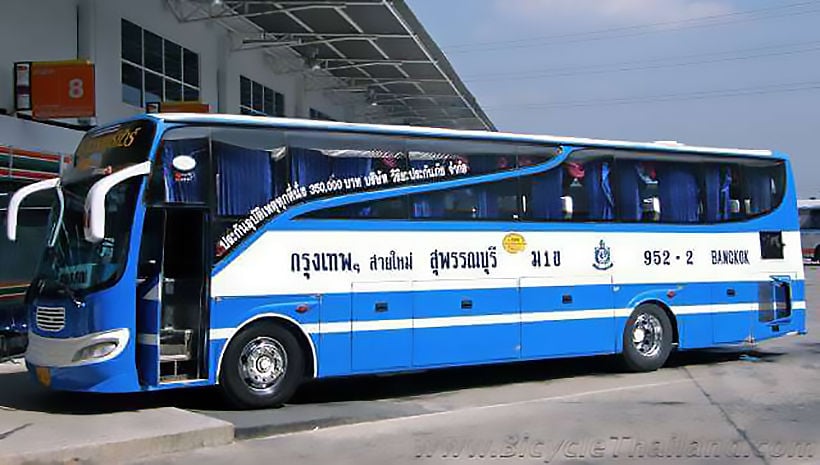 Transport Company, Thailand's interprovincial bus company, announced this week that it is continuing its suspension of all services to the southern provinces as the country will be under the state of emergency until June 30.
It did not say when services will resume. The company was expected to resume services from Bangkok to Koh Samui, Phuket and Trang from June 1.
The Cabinet decided on Tuesday to extend state of emergency in line with measures to control the spread of Covid-19.
Transport Company announced in April, when the national curfew came into force, that services on routes longer than 300 kilometres would remain halted nationwide until further notice.
Services on routes under 300km operated by minibuses are still allowed, from 5am-4pm, and parcel services can operate from 5am-8:30pm.
The decision is in line with the decision of the Centre for Covid-19 Situation Administration to maintain the night curfew, from 11pm-3am, and discourage travel between provinces to restrict the spread of the virus.
SOURCE: Nation Thailand
Keep in contact with The Thaiger by following our
Facebook page
.