Triệu chứng nhiễm Coronavirus mới và cách phòng tránh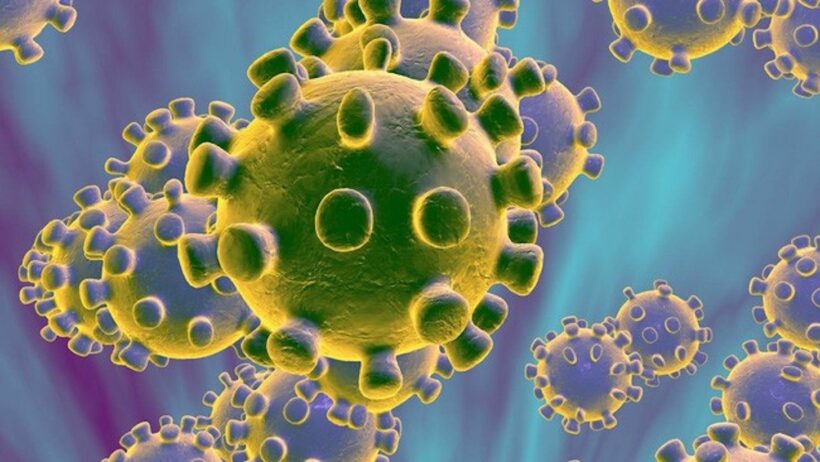 Virus Corona mới là một họ virus lớn gây bệnh cảm lạnh đến đe dọa tính mạng tương tự hội chứng SARS năm 2002 và Hội chứng hô hấp Trung Đông MERS-CoV năm 2012.
Trong tháng 12/2019, chủng Coronavirus mới gây viêm phổi khởi phát từ thành phố Vũ Hán, tỉnh Hồ Bắc, Trung Quốc và có nguy cơ lan rộng. Hiện chưa có thuốc điều trị đặc hiệu và chưa có vacine phòng bệnh. Vì vậy, việc nhận biết sớm cùng các biện pháp phòng tránh là những điều người dân nên chú ý.
Triệu chứng nhiễm bệnh:
– Ho, sốt, khó thở, có thể diễn biến đến viêm phổi nặng, suy hô hấp cấp tính và tử vong, đặc biệt ở những người có bệnh mãn tính, suy giảm miễn dịch.
– Người sống hoặc đến vùng có người mắc bệnh do Coronavirus mới trong vòng 14 ngày trước khi có triệu chứng.
Cách phòng chống:
– Đeo khẩu trang và đến cơ sở y tế khám khi có triệu chứng hô hấp.
– Vệ sinh cá nhân:
+ Rửa tay thường xuyên bằng xà phòng hoặc dung dịch rửa tay có chứa cồn, đặc biệt sau khi hắt hơi, ho.
+ Che mũi, miệng khi hắt hơi và ho.
– Vệ sinh môi trường:
+ Duy trì thông khí nơi ở, nơi làm việc tốt.
+ Tránh tiếp xúc, tụ tập nơi đông người, nơi không thoáng khí.
+ Hạn chế tiếp xúc trực tiếp với các vật nuôi, động vật hoang dã.
– Tiêm phòng vaccine
Nguồn: vtv.vn
Việt Nam

Join the conversation and have your say on Thailand news published on The Thaiger.
Thaiger Talk is our new Thaiger Community where you can join the discussion on everything happening in Thailand right now.
Please note that articles are not posted to the forum instantly and can take up to 20 min before being visible. Click for more information and the Thaiger Talk Guidelines.