Tổng thống Mỹ đáp trả tuyên bố báo thù của Iran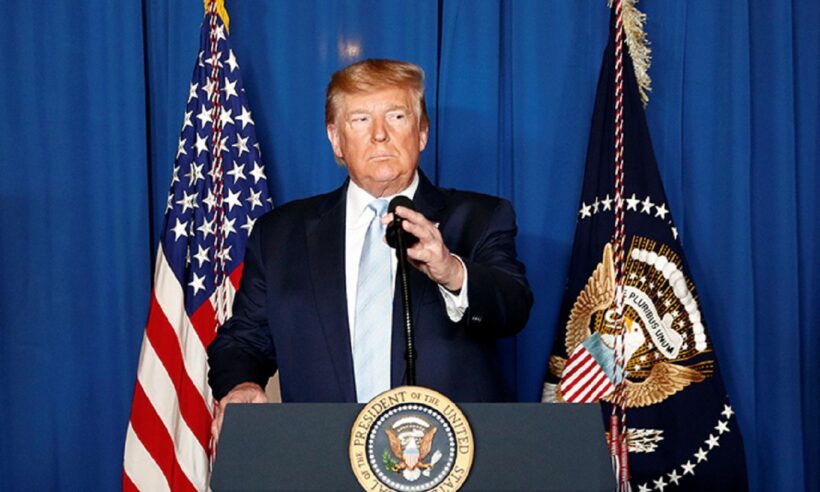 Sau tuyên bố của Iran rằng sẽ báo thù cho tướng Soleimani và mang tới sự báo thù nặng nề cho nước Mỹ. Tổng thống Mỹ Donald Trump đã có những tuyên bố rất nhanh và dứt khoát nhằm vào các mục tiêu quan trọng của Iran.
Tổng thống Trump chia sẻ trên Twitter ngày 5/1: "Hãy xem đây là lời cảnh báo rằng nếu Iran tấn công bất cứ công dân hay tài sản nào của Mỹ, chúng tôi đã chọn sẵn 52 địa điểm của Iran (đại diện cho 52 con tin Mỹ bị Iran bắt nhiều năm trước) làm mục tiêu tấn công". Ông cũng cho biết thêm, "Một số mục tiêu có cấp độ rất cao và quan trọng đối với Iran và văn hóa nước này. Những mục tiêu đó và cả Iran sẽ bị tấn công rất nhanh và dữ dội. Mỹ không muốn có thêm mối đe dọa nào nữa".
Về phía Iran, Ali Khamenei đã thề sẽ báo thù cho tướng Soleimani cùng Gholamali Abuhamzeh – một chỉ huy Vệ binh Cách mạng Hồi Giáo Iran cũng tuyên bố nước này đã "xác định 35 mục tiêu Mỹ trong tầm ngắm". Giới chuyên gia hiện đang rất lo ngại bùng phát quân sự sẽ diễn ra giữa hai đất nước.
Theo tin mới nhất thì vào ngày hôm qua, hai quả đạn cối đã rơi vào đại sự quán Mỹ ở Baghdad và hai quả tên lửa nhắm vào căn cứ phía bắc thủ đô Iraq. Hiện chưa có bên nào đứng ra nhận trách nhiệm về hành động này.
Nguồn: vnexpress.net
Việt Nam

Join the conversation and have your say on Thailand news published on The Thaiger.
Thaiger Talk is our new Thaiger Community where you can join the discussion on everything happening in Thailand right now.
Please note that articles are not posted to the forum instantly and can take up to 20 min before being visible. Click for more information and the Thaiger Talk Guidelines.