London to New York in under 4 hours – Will there ever be another Concorde?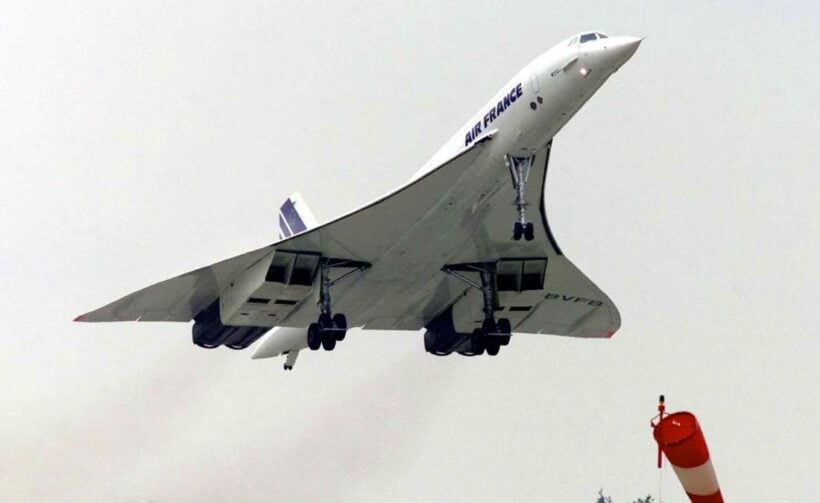 We'd flown in propeller-powered planes, then jets. Supersonic was the next evolutionary step in flying people around the world as the 1960s came to a close. Now, 50 years after Concorde's early flights, supersonic flight is again just another aviation pipe dream as we pack into our cheap 'flying buses' which are not much different from the first successful commercial jets that first flew in the 1950s.
Flying, once a little bit glamorous, is now a trudge. Whilst Air Asia boasts that 'Now Everyone Can Fly', there was a time when flying was something you saved up for months, or years. And we used to dress up too – no shorts and T-Shirts!
Just months before the Apollo 11 launch, and Neil Armstrong and Buzz Aldrin's walk on the moon, the Concorde made its maiden flight in March 1969. The western world had just gone through a dramatic decade of change – music, politics, fashion, culture, war – and the Concorde would be the crowning technical glory of that tumultuous decade.
Only 20 were ever built but the best of British and French engineering excellence would not be able to overcome the decade ahead with a fuel crisis – the Concorde was a big jet fuel burner – and a new interest in 'the environment'. The fuel crisis of the early 1970s and country's concerns about the impact of sonic booms over voter's heads, would leave only British Airways and Air France flying the Concorde on regular commercial services. But thank heavens some visionary people persisted with the dream of faster-than-sound flight.

PHOTO: It wasn't just fast, it was a lifestyle – It's Nice That
Whilst the man landing on the moon grabbed the headlines, the Concorde was an equally brilliant masterpiece of engineering and a breathtaking distraction when compared to 'normal' jets. It's swept-back wings, pointy nose, slim-line passenger cabin, all made it look, well, supersonic!
But its sleek, timeless lines were just a reflection of the physics required to fly the plane at 60,000 feet and twice the speed of sound. Even the designers admit they had little 'wriggle room' in the design. That it still looks like an impossible, futuristic design in 2020, is amazing.
A book titled Supersonic: The Design and Lifestyle of Concorde, written by Lawrence Azerrad, lavishes love on the plane and the lifestyles of the people who flew it.
"A lot of designs that were inspired by the dream and optimism of the jet age retain an air of the era in which they were born. They were futuristic at the time, but they definitely seem nostalgic now." said Lawrence.
Concorde flew commercially for 27 years, from 1976 to 2003, and brought London and New York closer together with a flying time of under four hours, typically a 7.5 hour flight.
"Concorde wasn't originally intended to be this exclusive bird of the rich and famous. All airlines had orders for supersonic planes. It was only once political and ecological objections made it commercially untenable that it became an ultra-premium experience."
Concorde's eventual demise started on July 25, 2000 when an Air France Concorde, departing Paris, sucked up a piece of debris into its engines during take-off. The Concorde was able to take off, wings already engulfed in flames, but crashed soon after, killing all 113 people onboard.
In an otherwise flawless service history, the tragedy grounded the remaining fleet. Services resumed 16 months later but the Concorde would not survive the new era of airlines operated by accountants and share-holders reaching for the bottomline. The final flight was from New York to Heathrow on October 24, 2003.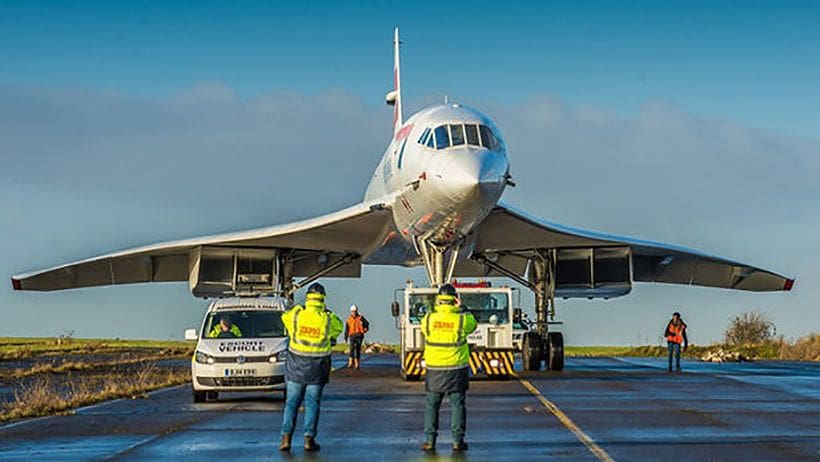 This writer was saving up for a flight from London to New York in the Concorde during the late 1990s – a trip in my generation's most outstanding engineering achievement. To me it was a thing of beauty and a trip of a lifetime. It never happened due to the eventual failure of the airlines to sustain a viable business model.
With only 100 seats, all business-class sized and only four seats across, it wasn't a large cabin. But, as you watched the speedometer climb to Mach 2, you could look outside at the dark purple sky and ponder the curvature of the earth, 60,000 feet about the ground (18,200 metres).
The plane flew nearly 3 times the speed of conventional jets and almost twice as high.
"It was kind of like a social club in the sky," said author Azerrad.
"You could have Paul McCartney leading a sing-along of Beatles songs with the entire airplane, or Phil Collins famously taking the plane to play at Live Aid in the UK and the US on the same day. And then royalty, of course: the queen, the pope, countless heads of states."
Concorde wasn't the only supersonic passenger jet to fly. The Soviet-built Tupolev Tu-144 – which looked remarkably similar but "lacked the elegance and grace of Concorde," according to Azerrad – had a brief, but beleaguered, commercial stint in the late 1970s. By all accounts the Tu-144 had all the finesse of a KGB interrogation.
The likelihood of another Concorde, a plane capable of flying supersonically and drastically cutting down flight times, in our lifetimes, is unlikely. Although there are currently a few companies fleshing out the possibilities. The reality, particularly in the wake of the Covid-19 pandemic, is that accountants will be seeking profitability rather than innovation for the next few decades, as airlines struggle back into the skies.
For now, flights will remain lacklustre, soul-destroying trip in a packed aluminium tube. Oh, for the days of some glamour and a champagne at 60,000 feet!
Supersonic: The Design and Lifestyle of Concorde, is published by Prestel.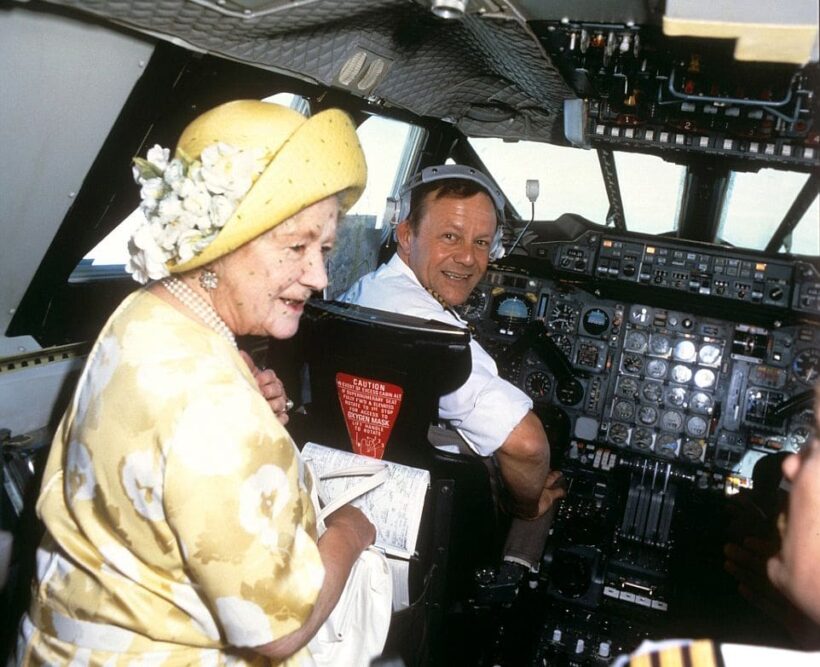 PHOTO: Daily Mail
Want more from the Thaiger family?
📱 Download our app on Android or iOS for instant updates on your mobile
📧 Subscribe to our daily email newsletter
👍 Like/Follow us on Facebook
🔔 Subscribe to or Join our YouTube channel for daily video updates


Find more SE Asian News courtesy of Thaiger.

Broke? Find employment in Southeast Asia with JobCute Thailand. Rich? Invest in real estate across Asia with FazWaz Property Group. Even book medical procedures worldwide with MyMediTravel, all powered by DB Ventures.

Global chip shortage: automakers to sex toys now feeling the pinch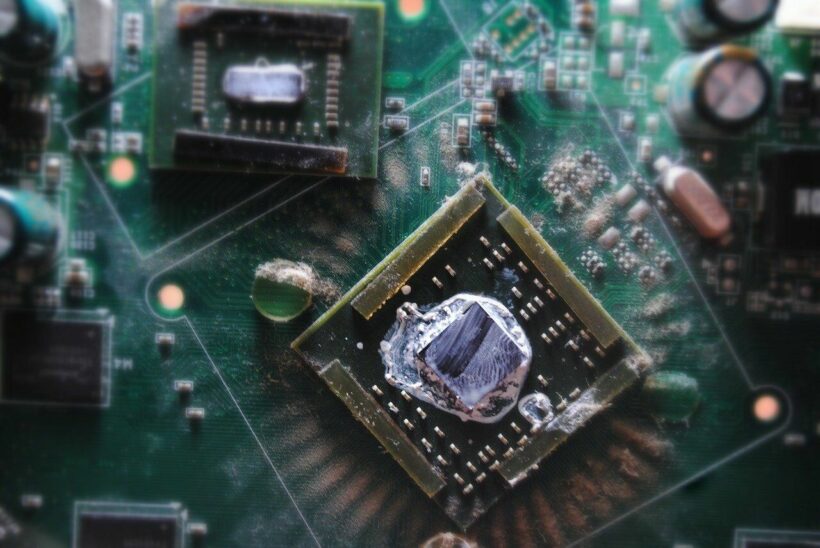 A global chip shortage has affected almost every kind of business from automakers to sex toy makers. The shortage came about late last year when automakers thought demand would dwindle due to the Covid-19 pandemic. But, they were wrong. And, other manufacturers took note of the automakers' large semiconductor orders and decided to ramp up their own.
Home appliances, servers, sex toys and heavy equipment makers are dealing with the fallout over the shortage of chips, with companies that don't usually use chips as their core business feeling the effects. The rise in demand in conjunction with the decrease in availability has increased prices and wait times for such goods, with businesses racing to acquire as many chips as they can.
Since the pandemic, forced lockdowns have seen an increase in demand for electronics, as people have taken to working from home and entertaining themselves at home (in more ways than one). The chip shortage has spared few companies with even some tech giants taking to mass buying to protect themselves from the US-China trade war. Microsoft and Apple have said hardware sales were affected by the shortage with tablets and laptops seeing the largest drop in sales.
A recent Goldman Sachs Group Inc. report says semiconductors are an important manufacturing component for 12% of the US gross domestic product.
In Shenzhen, China, Petoneer has suspended sales of some pet gadgets, including a robotic cat toy after its chip supply ran out. A Petoneer sales executive says the company is looking into whether it can swap in types of chips that are more readily available.
Crave, Inc. a sex-toy company is being forced to redesign half of its products this year to adapt to the chip shortage. Its chief executive says a typical sex toy contains 30 different electronic parts, including chips. The company started stockpiling chips late last year as lead times started increasing. The chief executive says they are bracing for at least a year and maybe over 2 years for a shortage.
So, those who were looking for a new and improved way to pleasure themselves, the company says they are working to make sure its products will still be available.
SOURCE: Bangkok Post
Want more from the Thaiger family?
📱 Download our app on Android or iOS for instant updates on your mobile
📧 Subscribe to our daily email newsletter
👍 Like/Follow us on Facebook
🔔 Subscribe to or Join our YouTube channel for daily video updates
Clubhouse app a new platform for political debate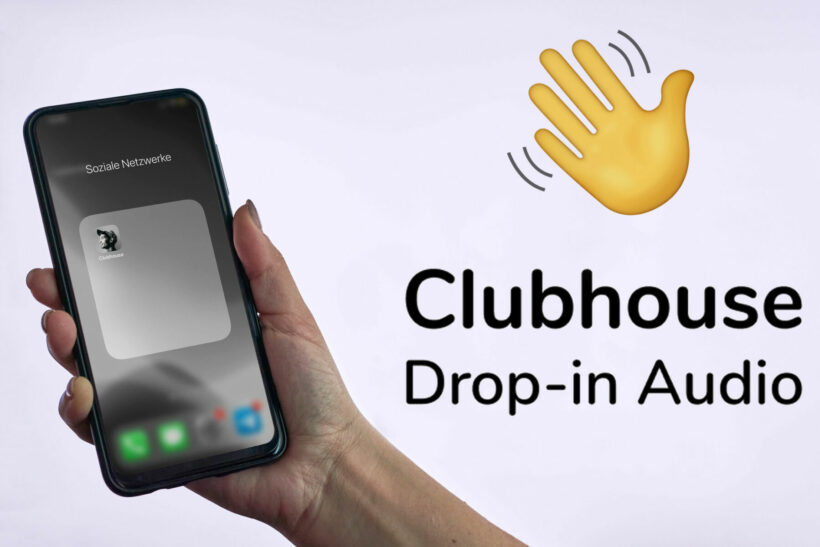 Clubhouse, a popular audio social media app, is attracting political debates, despite the Thai government threatening prosecution under the Computer Crime Act. The law forbids posting against the monarchy or government, but the app creates a perfect channel for government and politicians to directly connect to targeted social groups.
The appeal of the Clubhouse app comes in its exclusivity, as it's invite-only, and by bringing some humanity to online interactions through the use of voice instead of clicking away at a keyboard. Members create private groups where they can schedule speakers in a virtual room to address their group. These events are live and not archived or rewatchable, thus adding to the immediacy and exclusivity of Clubhouse activity.
In February, a user named Tony Woodsome invited users to a chatroom on the Clubhouse app called "Those who were born during (the) Thai Rak Thai Party's era come join here". The speech attracted 30,000 listeners, who attended in rebroadcasting virtual rooms to sidestep Clubhouse's 5,000-user limit per room. Tony lectured on human rights, the protests by younger Thai people over the last year, economic recovery and the government's lack of support for start-ups and small and medium enterprises.
But Tony was not your average activist. He was revealed to be Thaksin Shinawatra, the former prime minister ousted in Thailand's 2006 coup. The self-exiled leader hadn't spoken out to his followers for a year before he surfaced on the app in this Clubhouse meeting.
Thaksin is one of many politicians, academics and celebrities using the Clubhouse app to connect directly with fans and discuss topics that may be taboo elsewhere. The current Minister of Public Health uses the platform, as well as the leader of the Kla Party, founders of the Future Forward Party, and Thai monarchy critic Pavin Chachavalpongpun.
Prime Minister Prayut Chan-o-cha has yet to make the leap and try communicating with the Thai people through the Clubhouse app as other leaders like South Korea's prime minister. Some see it as an opportunity for PM Prayut to engage civilly with opponents, but others worry that connecting with these young activists hasn't been Prayut's strong point, and flubs in Clubhouse could do more harm than potential good.
With its privacy and lack of recorded proof, the Clubhouse app has become an outpost of free speech, and a thorn in the government's side, with people often able to speak out against the monarchy. Officials have threatened legal action for violating Thailand's strict lese majeste laws by smearing or distorting the monarchy or government. They cite the Computer Crime Act, designed to prosecute bad-mouthers on Facebook, Instagram, Twitter, YouTube, and now Clubhouse. So far, many of the government's threats have gone unheeded and have not discouraged users from speaking out.
Clubhouse has functioned as a mediator and an equaliser, both allowing people of opposing viewpoints to have an unrestricted dialogue, as well as allowing average citizens that previously could only listen to lectures to have a 2-way conversation with powerful and elite people.
Participating in discussion and anti-government conversations on one's mobile phone is much safer than the demonstrations in the streets that have pestered the government for nearly a year and allows activists to connect with the young generation of Thai people through their phone. The Clubhouse app is currently for iPhones only, but an Android app is expected this summer, broadening its reach considerably.
SOURCE: Channel News Asia
Want more from the Thaiger family?
📱 Download our app on Android or iOS for instant updates on your mobile
📧 Subscribe to our daily email newsletter
👍 Like/Follow us on Facebook
🔔 Subscribe to or Join our YouTube channel for daily video updates
Top 10 most useful apps in Thailand for expats and tourists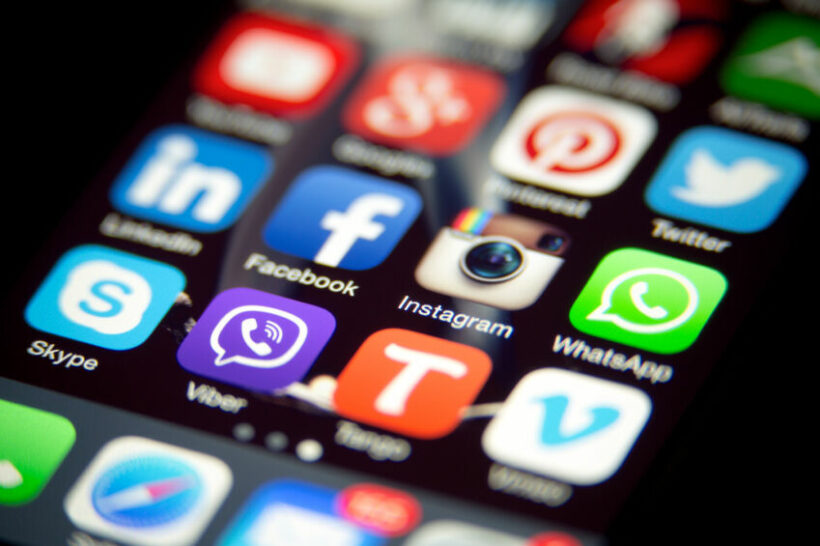 Apps have changed the way we do a lot of daily, ordinary, tasks. Living in Thailand ,we have bench tested a range of apps and decided on the Top 10 most useful apps currently available, most of them are free, or have a free version. So many previously complicated or time-consuming tasks are now so much simpler, and sitting in the palm of our hands.
When it comes to translating, ordering food, booking a flight or transferring money, we can do it in seconds thanks to these great apps.
Michael Kenner is The Thaiger's app-ologist, an enthusiastic user of many apps and has road tested many of them to come up with his final list of ten most useful apps for people living in, or travelling to, Thailand.
Some quick links to some of the apps mentioned…
Agoda: https://rb.gy/k7ff2r
(Transfer)Wise: https://rb.gy/y550zk
Thaiger Android: https://rb.gy/tmszpt
Thaiger iOS: https://apple.co/3sFqPLU
Want more from the Thaiger family?
📱 Download our app on Android or iOS for instant updates on your mobile
📧 Subscribe to our daily email newsletter
👍 Like/Follow us on Facebook
🔔 Subscribe to or Join our YouTube channel for daily video updates