Bangkok to Los Angeles in just over 5 hours. The second supersonic revolution.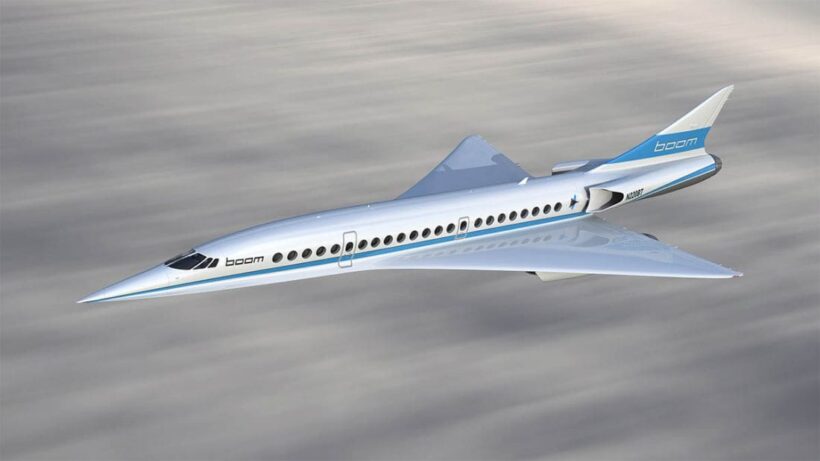 PHOTOS: boomsupersonic.com
When the world's first supersonic passenger jets took to the skies (in December 1968 – The Russian TU-144, followed not long after by Concorde in March 1969) the two aircraft had been designed with slide rulers and tested in rudimentary wind tunnels. The age of computer design and digital bench testing was a generation away. Still, the feat to design and fly these supersonic passenger jets was an engineering marvel that was, sadly, enjoyed by few. The TU-144 was an early failure, but the Concorde flew on until 2000, when an Air France Concorde crashed just after take-off. It was the final nail in the coffin for the world's short experiment with supersonic passenger flights (flown commercially by British Airways and Air France).
Since then design, construction materials and engines have substantially improved. Is it time for another go at supersonic passenger jets?
Fast forward nearly six decades from those first flights and the prospect of supersonic passenger services are again a serious reality.
Really, since Boeing 707 first took to the skies in 1957, very little has changed with both the design and top speeds of the jets we fly around in. 60 years of sub-supersonic flight – around 950 kilometers per hour, tops.
Supersonic jets flew up around twice the speed of sound (Mach2), around 2,000 kilometers per hour, cutting boring long flights substantially. They flew at around 18,000 metres high (around 60,000 feet) where passengers say they could see the curvature of the earth.
But imagine Bangkok to Los Angeles in 5.5 hours, Sydney to Los Angeles in just under 7 hours. Suddenly the least appealing part of long-distance flight vanishes. And longer flights, say Melbourne to London, now impossible in current jets, become realistic with an 8 hour flight time.
Boom Technology is one of the new players seriously preparing for the next generation of supersonic flight. They've raised $85 million in funding from visionary seed investors and strategic partners, such as Virgin Atlantic. Last December, Japan Airlines reportedly put up $10 million to pre-order 20 of the 55 seat Boom airliners, slated for a 2023 launch.
Japan Airlines has invested $10 million into Boom Technologies, a Denver-based startup that wants to revive supersonic air travel by the middle of the next decade. The airliner Boom hopes to one day build would cruise at 1,450 mph — 2.2 times the speed of sound — and accommodate 45 to 55 passengers in business class seating. That's about half as many as the now-retired Concorde – CNN Money

An Air France Concorde takes to the skies
Now, Ctrip, Asia's largest travel services provider, with 300 million registered users, has became Boom's first strategic partner from China. Boom's real economic potential rests with the 'China Factor'. With less than 10% of Chinese currently owning a passport the potential for serious growth is staggering in the emerging travel superpower.
"Countries in the Asia-Pacific region are the most popular destinations among Chinese outbound tourists. One major reason is the shorter distance and travel time. Just think about it – an overnight long-haul trip could become a simple day trip," says Victor Tseng, chief commercial officer of Ctrip.
Boom has publicly announced plans to fly its XB-1, a two seater demonstration aircraft, later this year as 'proof of concept'. All going well the company will then begin construction of a fleet of supersonic commercial jets that are designed to fly at Mach 2.2 – around 1,451 mph (2,335 kilometers per hour) or more than double the speed of sound.

The Boom XB-1, proof-of-concept plane ready for its first flight later this year – boom supersonic.com
Peter Goelz, senior vice president and aviation analyst at O'Neill and Associates, isn't quite as optimistic. Speaking to CNN Travel he said… "I am not sure that I am as optimistic as they are that the challenge of sonic booms over land has gone away – that was devastating to the Concorde. If they are able to announce a more significant investment (in the order of billions) and some substantive blue-chip aerospace partnerships, that would demonstrate that these guys might have a real shot."
So what are the differences that will allow Boom to succeed where the Concorde and Tupolev Tu-144 failed?
Firstly, technology. Another 60 years of new materials, computer design refinements, vastly improved engine technology.
Secondly, the economics. There is now a 10-fold increase in the numbers of flying travellers in 2018 compared to 1970. 10 times the number of paying passengers. And that's set to double again in the next decade or so.
Thirdly, with computer design and testing, the company has been able to 'bench fly' thousands of different variations to find the best final design and combination of materials, wing-styles and engines. Problems, such as the sonic-boom, a loud noise made when the plane breaks through the sound barrier (1,192 kilometers per hour at sea level), will be greatly reduced with the newer wing designs.
Finally, the Boom design plans to carry just 55 passenger seats – compared with up to 120 passengers on the Concorde. Boom believes that this smaller ratio of passengers to running costs will be more sustainable for operating airlines. This would end up in a round-trip ticket between London and New York estimated to cost around US$5,000 compared to the Concorde's US$13,000 price tag for the same trip (that was the fare back in 2000). Boom says this compares with a Business Class ticket on your average cross-Atlantic return flight now.
Whilst the shorter, between-city trips around Asia will carry on in conventional jet plane designs, the new Boom could revolutionise trans-continental flight as we ponder the second generation of flying supersonic.
SOURCES: boom supersonic.com, CNN Travel, CNN Money

55 'premium' seats and over-size windows feature in the new Boom supersonic design – boom supersonic.com


Do you need help with your business? Are you searching for a new job? Or an employer looking to hire? Try Thaiger Jobs today.

Looking to jettison some items before jetsetting away or chartering a yacht? Look no further than Thaiger Classifieds where you can find and post items, work, property and more for free.
BOI approves new rail services, new port investment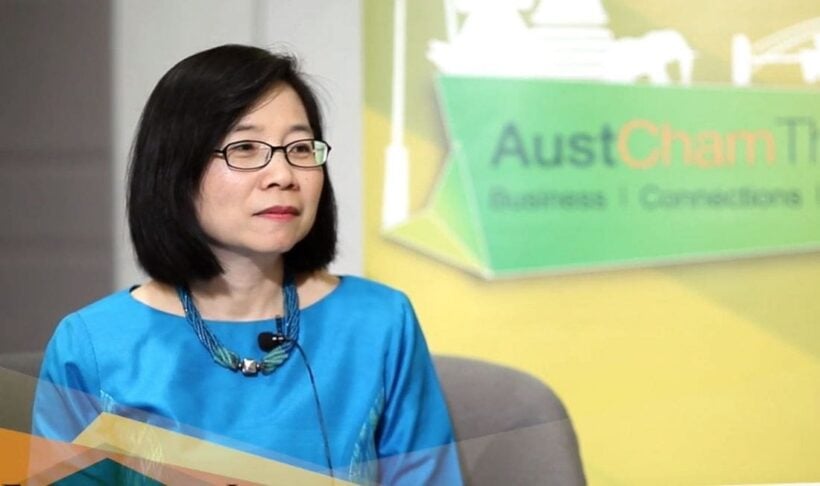 PHOTO: Duangjai Asawachintachit, BOI secretary general
The Board of Investment of Thailand (BOI) has laid out strategies to boost the development of rail services and the country's cruise tourism.
Duangjai Asawachintachit, BOI secretary general, says the latest BOI meeting chaired by the Prime Minister had resolved to instigate measures to attract investment in rail development and related infrastructure for continued economic growth.
According to Duangjai, investment projects for rail development and related sectors will be entitled to a tax break of 50% for the first three to five years of investment.
The BOI also approved measures to stimulate the cruise tourism business, with the aim of attracting more tourists to the kingdom.
Moreover, the BOI has introduced a plan to attract aerospace investment to U-Tapao Airport in 2019 as part of the Eastern Economic Corridor (EEC) project, as the EEC Office is planning to develop an "Aerotropolis" which will stretch over 30 kilometers from the airport.
Additionally, the meeting endorsed the 7-year strategic investment promotion plan, spanning 2015 to 2021, which it is anticipated will contribute 418 billion baht to the country's GDP.
Chinese foreign policy – On track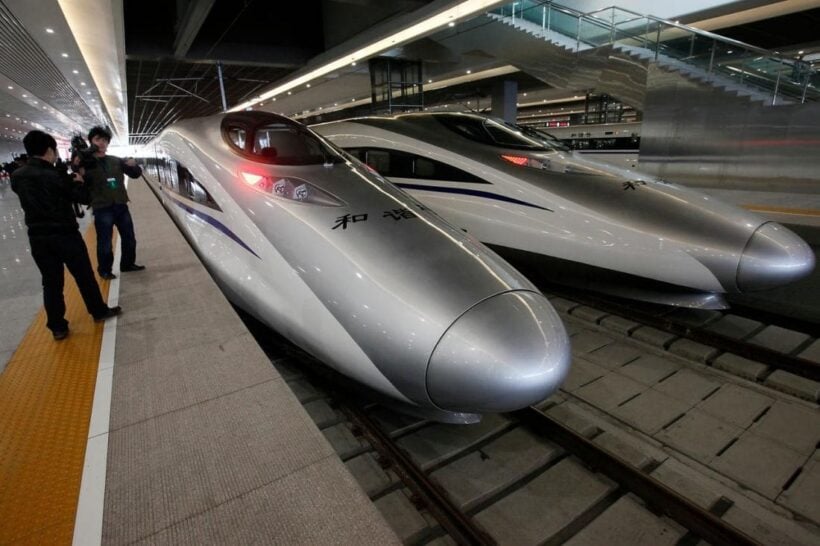 "When Japanese trading house Itochu and train maker Hitachi withdrew from a soon-to-be-decided $7 billion tender for a high-speed rail project near Bangkok, it appeared to be another victory for China and its grand plans to connect Southeast Asia with railways.
Thailand has for decades been the centerpiece of Tokyo's strategy for Southeast Asia, and long-discussed plans to build extensive shinkansen-style rail lines in the country's east and north were meant to cement the relationship between the two nations.
But while Japan's ambitions have been stalled by disagreements about financing and other details, Beijing has managed to push ahead with construction of a separate high-speed rail line in northern Thailand. To some, the rail projects are a symbol of China's growing influence in a country where Japan had spent decades building ties."
The article predicts that the Chinese investment into South East Asian rail services is part of its broader 'belt and road' policy that is stretching out into new routes and connecting regions, and China, with hitherto remote parts of the asian continent.
"China's high-speed rail ambitions in Southeast Asia don't end in Bangkok, however. Under its planned 3,000-km pan-Asian railway network, Chinese rail lines will extend even further south, stretching through Malaysia and feeding into Singapore."

China's reach southwards will allow it to exert greater political influence on places like Singapore which, for now, still retains strong connections to Washington. Investing in high-speed railways all the way from China's borders to the tip of the Malay Peninsula is a lot more than just an economic investment, it's a high-profile symbol of China's new influence in the region where issues such as 'Taiwan' and it's demands in the South China Sea have caused prickly negotiations with the ASEAN countries.
But to reach Singapore, China must first get Malaysia on side…
"A dramatic recent shift in Malaysian politics has put China's plans for Singapore on hold, however. After his election in May, Malaysian Prime Minister Mahathir Mohamad decided to hold up "for now" the $20 billion 688-km east coast rail line connecting southern Thailand to Kuala Lumpur, and postpone for two years a 350-km high-speed rail link between the Malaysian capital and Singapore."
The article says that these 'investments' are actually just loans for high-priced infrastructure that often cannot be repaid by smaller economies….
"China typically provides loans, not grants, for foreign infrastructure projects, and takes possession of the project if the recipient is unable to repay its debt – as happened with a port in Sri Lanka. Such instances have prompted critics in the West to accuse China of practicing 'debt diplomacy'."
Read more of this fascinating and important article from Nikkei Asia Review HERE.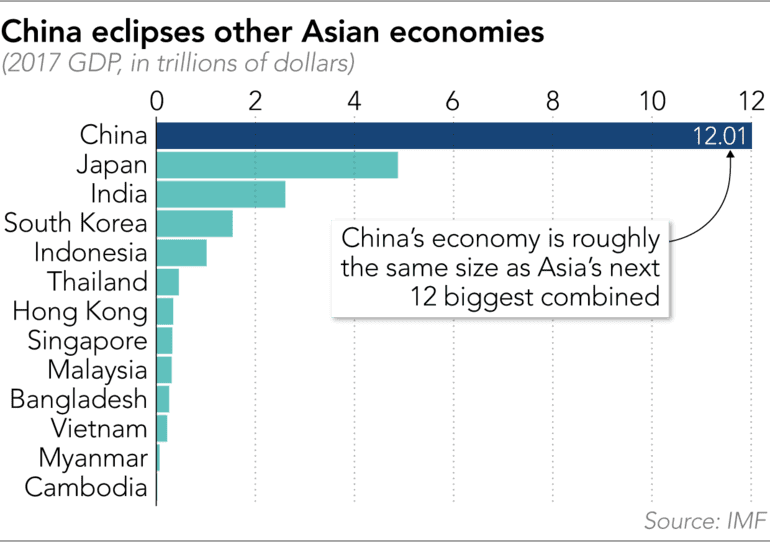 Thailand opens doors to cryptocurrencies – Thaiger Bites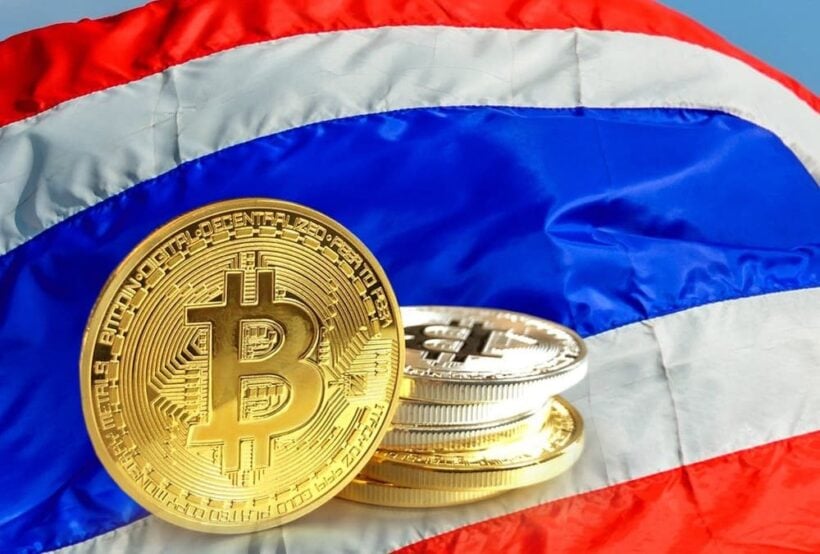 Divisions are forming across Asia with regards to cryptocurrencies. Some nations such as China are constantly stomping on anything to do with crypto assets but others, Thailand being the latest, are opening their digital doors to the fledgling industry.
Over the past year Thailand has warmed to crypto and this latest raft of official licenses is a big boost to the industry in the country and region as a whole. Military rulers and the central bank remains wary which is no surprise and have issued warnings to investors. Overall though the sentiment is positive and an official ICO portal has even been proposed by the SEC.
Read more about this story from News BTC HERE.
(Thaiger Bites provides these short snippets for stories we believe of interest to our readers)