Bangkok to Los Angeles in just over 5 hours. The second supersonic revolution.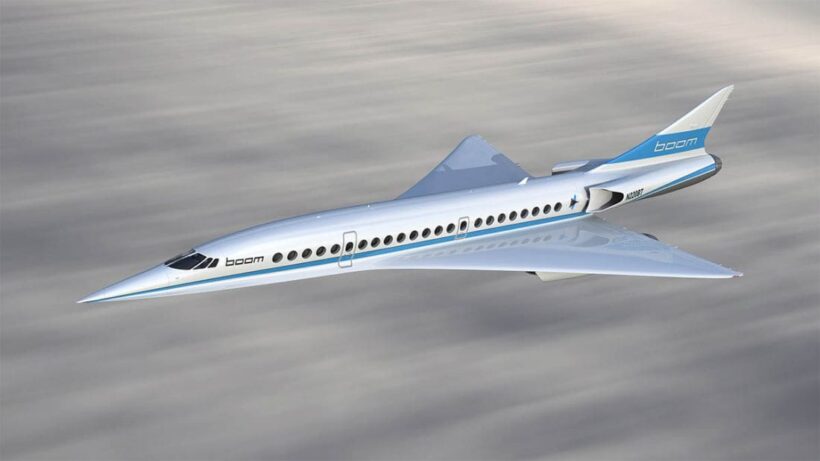 PHOTOS: boomsupersonic.com
When the world's first supersonic passenger jets took to the skies (in December 1968 – The Russian TU-144, followed not long after by Concorde in March 1969) the two aircraft had been designed with slide rulers and tested in rudimentary wind tunnels. The age of computer design and digital bench testing was a generation away. Still, the feat to design and fly these supersonic passenger jets was an engineering marvel that was, sadly, enjoyed by few. The TU-144 was an early failure, but the Concorde flew on until 2000, when an Air France Concorde crashed just after take-off. It was the final nail in the coffin for the world's short experiment with supersonic passenger flights (flown commercially by British Airways and Air France).
Since then design, construction materials and engines have substantially improved. Is it time for another go at supersonic passenger jets?
Fast forward nearly six decades from those first flights and the prospect of supersonic passenger services are again a serious reality.
Really, since Boeing 707 first took to the skies in 1957, very little has changed with both the design and top speeds of the jets we fly around in. 60 years of sub-supersonic flight – around 950 kilometers per hour, tops.
Supersonic jets flew up around twice the speed of sound (Mach2), around 2,000 kilometers per hour, cutting boring long flights substantially. They flew at around 18,000 metres high (around 60,000 feet) where passengers say they could see the curvature of the earth.
But imagine Bangkok to Los Angeles in 5.5 hours, Sydney to Los Angeles in just under 7 hours. Suddenly the least appealing part of long-distance flight vanishes. And longer flights, say Melbourne to London, now impossible in current jets, become realistic with an 8 hour flight time.
Boom Technology is one of the new players seriously preparing for the next generation of supersonic flight. They've raised $85 million in funding from visionary seed investors and strategic partners, such as Virgin Atlantic. Last December, Japan Airlines reportedly put up $10 million to pre-order 20 of the 55 seat Boom airliners, slated for a 2023 launch.
Japan Airlines has invested $10 million into Boom Technologies, a Denver-based startup that wants to revive supersonic air travel by the middle of the next decade. The airliner Boom hopes to one day build would cruise at 1,450 mph — 2.2 times the speed of sound — and accommodate 45 to 55 passengers in business class seating. That's about half as many as the now-retired Concorde – CNN Money

An Air France Concorde takes to the skies
Now, Ctrip, Asia's largest travel services provider, with 300 million registered users, has became Boom's first strategic partner from China. Boom's real economic potential rests with the 'China Factor'. With less than 10% of Chinese currently owning a passport the potential for serious growth is staggering in the emerging travel superpower.
"Countries in the Asia-Pacific region are the most popular destinations among Chinese outbound tourists. One major reason is the shorter distance and travel time. Just think about it – an overnight long-haul trip could become a simple day trip," says Victor Tseng, chief commercial officer of Ctrip.
Boom has publicly announced plans to fly its XB-1, a two seater demonstration aircraft, later this year as 'proof of concept'. All going well the company will then begin construction of a fleet of supersonic commercial jets that are designed to fly at Mach 2.2 – around 1,451 mph (2,335 kilometers per hour) or more than double the speed of sound.

The Boom XB-1, proof-of-concept plane ready for its first flight later this year – boom supersonic.com
Peter Goelz, senior vice president and aviation analyst at O'Neill and Associates, isn't quite as optimistic. Speaking to CNN Travel he said… "I am not sure that I am as optimistic as they are that the challenge of sonic booms over land has gone away – that was devastating to the Concorde. If they are able to announce a more significant investment (in the order of billions) and some substantive blue-chip aerospace partnerships, that would demonstrate that these guys might have a real shot."
So what are the differences that will allow Boom to succeed where the Concorde and Tupolev Tu-144 failed?
Firstly, technology. Another 60 years of new materials, computer design refinements, vastly improved engine technology.
Secondly, the economics. There is now a 10-fold increase in the numbers of flying travellers in 2018 compared to 1970. 10 times the number of paying passengers. And that's set to double again in the next decade or so.
Thirdly, with computer design and testing, the company has been able to 'bench fly' thousands of different variations to find the best final design and combination of materials, wing-styles and engines. Problems, such as the sonic-boom, a loud noise made when the plane breaks through the sound barrier (1,192 kilometers per hour at sea level), will be greatly reduced with the newer wing designs.
Finally, the Boom design plans to carry just 55 passenger seats – compared with up to 120 passengers on the Concorde. Boom believes that this smaller ratio of passengers to running costs will be more sustainable for operating airlines. This would end up in a round-trip ticket between London and New York estimated to cost around US$5,000 compared to the Concorde's US$13,000 price tag for the same trip (that was the fare back in 2000). Boom says this compares with a Business Class ticket on your average cross-Atlantic return flight now.
Whilst the shorter, between-city trips around Asia will carry on in conventional jet plane designs, the new Boom could revolutionise trans-continental flight as we ponder the second generation of flying supersonic.
SOURCES: boom supersonic.com, CNN Travel, CNN Money

55 'premium' seats and over-size windows feature in the new Boom supersonic design – boom supersonic.com

Singapore #1, Thailand #6 – Asia's most innovative nations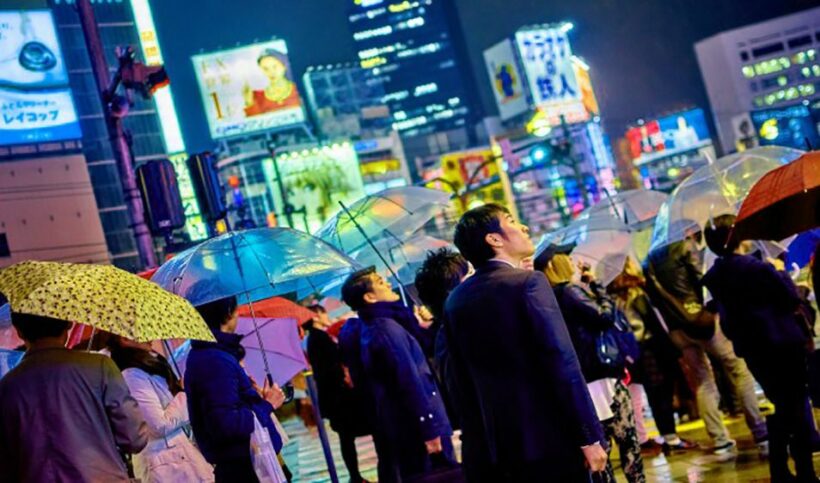 by DataLEADS/Asia News Network

Singapore, South Korea and Japan are the most innovative countries in Asia whereas Pakistan and Bangladesh are the least innovative, according to the Global Innovation Index 2018 report. Thailand comes in number 6 out of the 17 ranked countries.




The report  analyses the energy innovation landscape of the next decade and identifies possible breakthroughs in fields such as energy production, storage, distribution, and consumption. It also looks at how breakthrough innovation occurs at the grassroots level and describes how small-scale renewable systems are on the rise.

South East Asia is at the third place globally in terms of innovation. Singapore leads the region with a high score in most of the ind...
Chiang Rai Governor Prajon hosts seminar to develop SEZs in northern Thailand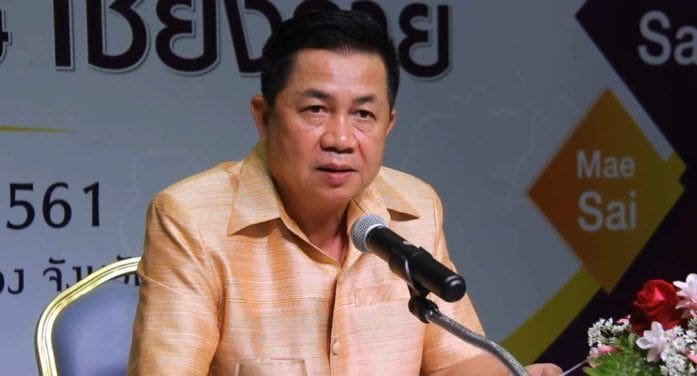 PHOTO: Chiang Rai Times

Chiang Rai Governor Prajon Prachsakul presided over the opening of the Special Economic Zone Policy Committee seminar held at the Teak Garden Resort. The seminar was designed to mobilise the development of special economic zones and promote public participation in the northern province project.

According to the Chiang Rai Times, Governor Prajon told attendees that the Committeee wants special economic zones to be established in Mae Sai, Chiang Saen and Chiang Khong districts - right on the border of Thailand's neighboring countries with potential to become gateways to the Chinese market.

Governor Prajon claims farmers' unwillingness to give up their farmlands and their demand for expensive compensation in exchange for land reclamation was making it impossible to set up the special economic zones (SEZs) over the past three years. Provincial officials had already been in discussions with Ministry of the Inte...
28 million ASEAN jobs threatened by AI over the next decade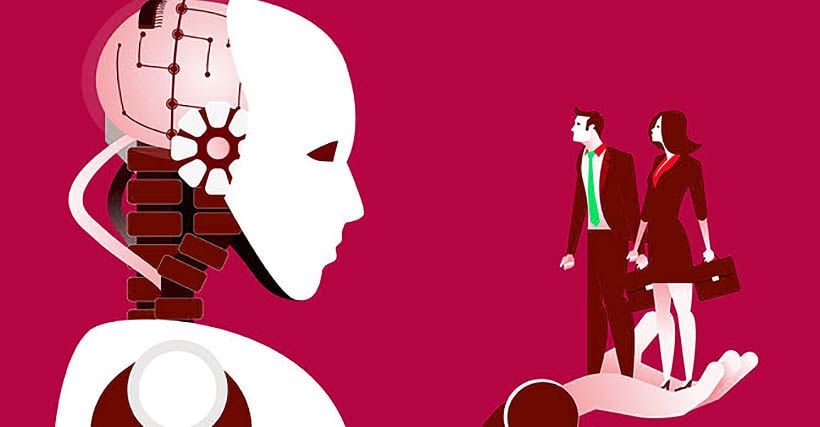 PHOTO:

Krungsri Finnovate
by Viet Nam News - Asia News Network, Hanoi
Innovations in Artificial Intelligence (AI) technology, coupled with its increased uptake, will have a big impact on the workforce across ASEAN countries over the next decade, according to a new study by Cisco and Oxford Economics.
"Technology and the Future of ASEAN Jobs" claims that innovations in digital technology will present big opportunities for ASEAN economies to boost their productivity and prosperity.