Eight days in southern Thailand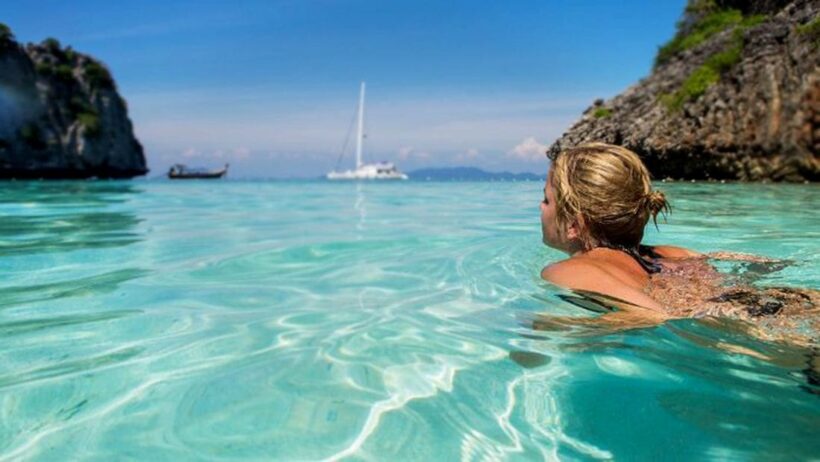 mtv.co.uk have visited Thailand recently and come up with their own short, cool, stays in the southern region. If you have a spare eight days, here is their guide for a quick southern beach holiday.
Phuket: 2 nights
How to get there
It's time to switch it up and head to the Southern region of Thailand. The easiest way is to fly direct to Phuket, an hour from Bangkok, to hours from Chiang Mai, an hour from Kuala Lumpur and 90 minutes from Singapore. Book in advance with any of the many budget airlines that have direct local flights into Phuket – Air Asia, Nok Airways, Jetstar, Lion Air, Bangkok Air, Thai Smile. Many airlines fly direct to Phuket from overseas airports. There is also daily bus services travelling to the island and a train from Bangkok, but you'll need to get off at Surat Thani and take a three hour bus to Phuket.
What to do
Phuket is often seen simply as a gateway to the islands in the Andaman – but with over 30 beaches of its own, it's a great destination in its own right too. Visit Patong and Patong Beach for a raucous night out on Bangla Road (think neon lights, rowdy bars, and crowded streets: see The Hangover 2 for reference).
For those who prefer a quieter holiday, Phuket old town has many excellent restaurants, quirky shops, cafés and art shops with lots of local history, while a day trip to the Similan Islands is an absolute MUST – you'll feel like you've walked into a legit screensaver. Phang Nga Bay and the floating Muslim village of Koh Panyee are also highlights of the region. On the island there are temples, Big Buddha, international stage shows, ladyboy shows (family friendly) and lots of markets and shopping opportunities.

Koh Phi Phi: 3-4 nights
How to get there
A 90-minute ferry or 45-minute speedboat ride is all takes to get from Phuket to Koh Phi Phi, which is actually two islands: the larger Phi Phi Don is all about beach bars (featuring fire throwing shows), busy township with touristy shops and hedonistic vibes. In contrast the smaller Phi-Phi Leh is undeveloped, with coral reefs, towering cliffs, and lush greenery. It's hotel-free too – and can only be visited for the day. Remember, for now, Maya Bay remains closed to tourists and can only be viewed in a drive-by with local tour boats.
What to do
Get. Beachy. Phi-Phi's gorgeous white sands, vivid turquoise water and awesome rock formations make for a tropical paradise – perfect for lazy days sunbathing, snorkelling, and generally riding that relaxi-taxi all the way to stress-free town.

Krabi: 1 night
How to get there
Another short ferry ride (between 1-3 hours) will take you back to the mainland, and deposit you in the hectic heart of Krabi, backpacker central. Ao Nang, the main beach town in the area, is renowned for bar crawls, clubs, and that fresher's week feel, so stay for one night of fun and then move on, heading across to the East Coast.
What to do
Party, honey. Alternatively, take it easy and enjoy a dip in the shockingly clear waters of Thung Teo Forest National Park's Emerald Pool, after working up a sweat exploring forest trails and waterfalls. Oh, and while you're on the 'natural pool' flex, the mineral-infused Klong Thom Hot Springs are an hour's drive from central Krabi. If climbing 1237 steps to Buddhist nirvanas your thing, then a visit to Wat Tham Suea or Tiger Cave Temple will provide you with a lot of exercise (take GOOD walking shoes) and an astonishing view when you reach the top.

Koh Lanta: 2 nights
How to get there
Ferries between Koh Phi Phi and Koh Lanta take 1 hour, and cost 400 baht, approx.
What to do
After some potentially wild nights on Phi Phi, Koh Lanta will feel like a haven, with its long, quiet beaches, relaxing reggae bars (grab a bean bag chair for a front seat to spectacular sunsets), and almost empty roads – perfect for exploring by scooter. Head to Koh Lanta's National Park (there's a small entry fee, but it's worth it) to hike trails, do some monkey spotting, and visit two idyllic beaches.

Keep in contact with The Thaiger by following our
Facebook page
.
Never miss out on future posts by
following The Thaiger
.
Man arrested for allegedly abusing stray cats at Koh Phi Phi hotels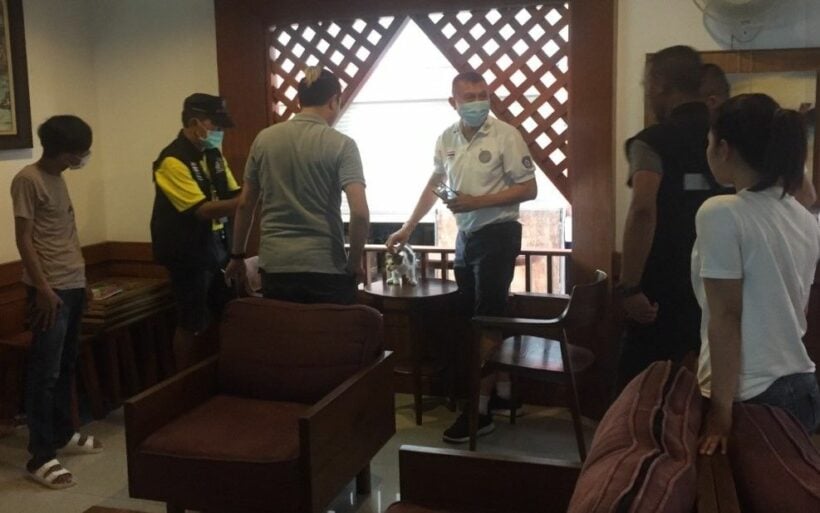 Police have arrested a 30 year old man for allegedly catching stray cats and torturing them at various hotels in Koh Phi Phi following a heads-up from Watchdog Thailand Foundation. Hotel staff cleaning up the man's rooms found blood, cat nails and fur in the rooms as well as in the refrigerator, according to police.
Chi Hang, from China, faces animal cruelty charges. In the past 2 weeks, Chi checked into 3 hotels on the island where he allegedly took stray cats to his room and tortured them, police say. The non-profit Watchdog Thailand Foundation caught wind of the alleged animal abuse and contacted the police.
Photos and videos allegedly from Chi's phone show cats being abused and in distress. One video shows a cat with wet fur and a binder clips pinching its paws. A nail clipper was nearby. One photo shows a cat with its face stuck in a plastic water bottle. Watchdog shared photos of the injured cats on Facebook. One had red marks and missing fur around its neck.
Chin allegedly told police that he loves cats and took them into his hotel room to take care of them. Police say the man claims he put a cat in the refrigerator because he thought the cat was hot and needed to cool off. He told police if the cats bit him, he covered their heads with a plastic water bottle and he also clipped their claws because they were infected.
Chi, who entered Thailand in February and has not travelled back to China because of the pandemic, allegedly told police he is unware of Thailand's animal abuse laws.
SOURCE: Pattaya News
Catch up with the latest daily "Thailand News Today" here on The Thaiger.
Keep in contact with The Thaiger by following our
Facebook page
.
Never miss out on future posts by
following The Thaiger
.
2 inmates escape from Krabi prison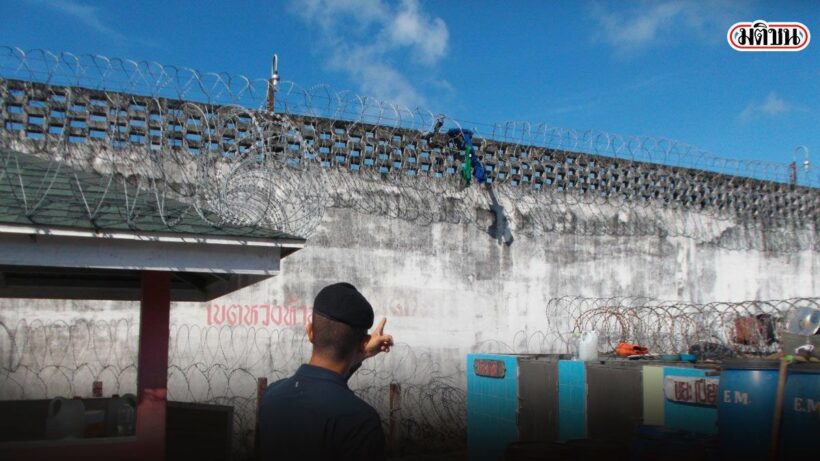 Police are looking for 2 men who allegedly escaped from a prison in Krabi. The inmates allegedly cut an iron bar and exited through a window. The inmates were then able to climb over a barbed wire fence, using 3 blankets tied together as a rope for support.
Prison guards guess the men, 32 year old Arnon Denmad and 47 year old Monthon Kansaman, escaped sometime between 3am and 6am. The men were serving drug sentences at the Krabi prison. Reports do not say how much prison time the men had left or details about their crimes.
Police are reviewing surveillance camera footage in the area as well as at local bus station to see if the men fled on a bus out of town. Investigators are also reviewing the list of visitors to see who spoke with the men over the last 2 weeks.
SOURCE: Bangkok Post
Catch up with the latest daily "Thailand News Today" here on The Thaiger.
Keep in contact with The Thaiger by following our
Facebook page
.
Never miss out on future posts by
following The Thaiger
.
8 year old Krabi girl bitten by spider, likely venomous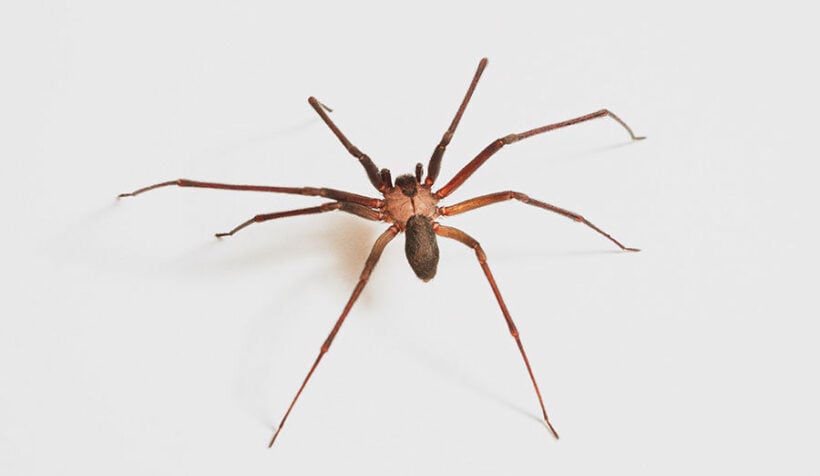 An 8 year old Krabi girl is being treated in a hospital after being bitten by what is feared to be a venomous spider. According to a Nation Thailand report, the concern is mounting for the girl's welfare due to the fact that another person from the same area died after being bitten by a spider.
The girl had initially been discharged from the hospital with medication but had to be re-admitted when she developed complications at home. Her mother, 31 year old Nuntana Thongperm, says that knowing someone else in the area died from a spider bite means she is very worried.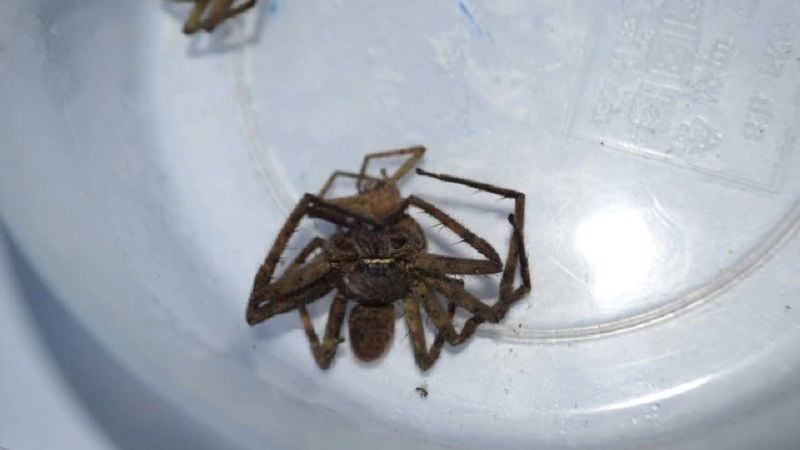 PHOTO: Nation Thailand
It's understood that after being bitten by the spider, the girl developed nausea and fever. Her mother took her to Krabi's Plaipraya Hospital, bringing the spider along for identification. However, there was nobody present who could identify the creature. The child was discharged with medication but, after developing swelling at the site of the bite and complaining about feeling worse, her mother took her back to the hospital.
Last week, a 51 year old Krabi woman was bitten by a suspected black widow spider. After initial treatment at a local clinic, she had to be admitted to intensive care after suffering a heart attack and lapsing into a coma.
SOURCE: Nation Thailand | Thai Visa
Keep in contact with The Thaiger by following our
Facebook page
.
Never miss out on future posts by
following The Thaiger
.