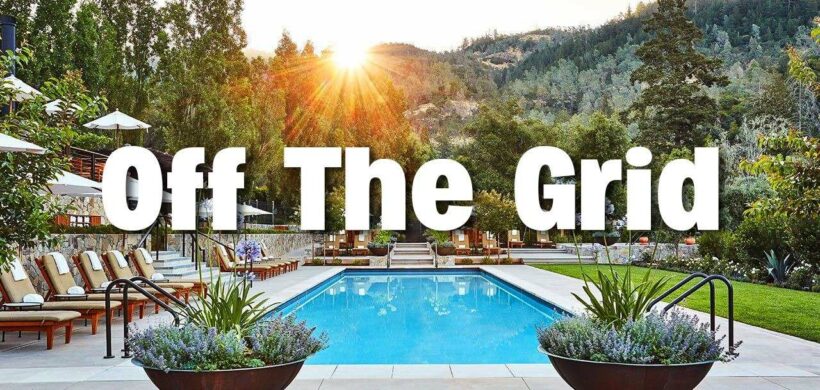 …according to booking website Hotels.com
Want to go 'off the grid'? Escape from the bustling markets, show-pieces and tourist traps around the world? Some of these places don't even have wi-fi.
Hotels.com has launched a new Hideaway Hotels category to help you escape 21st century life for a break The booking website has seen a 60% spike in guests leaving reviews of places they've raved about, specialising in off-grid getaways.
Private islands, hidden spots deep in the woods, places you didn't even know existed. From the arid deserts of the Middle East and tropical mountains of Thailand, the beaches of St Lucia and the icy tundras of Sweden, travellers are looking for new hideaways on their next vacation. There's even luxury tree-house style accommodations in the heart of Phuket.
"Thanks to our 25 million guest reviews, we've seen a huge uplift in desire to escape the city and head for the hills – in some cases, quite literally! Going 'off-grid' seems to be a trend many guests are positively highlighting more and more in their reviews," said Johan Svanstrom, president for the Hotels.com.
Desert Nights
UAE – Anantara Qasr al Sarab Desert – Hotels.com review rating: 9.6 out of 10
Sit back, relax and enjoy peace and quiet in the desert. A hotel nestled among spectacular sand dunes, Anantara Qasr al Sarab Desert is the quintessential "middle of nowhere" hotel. Shoes off, toes in the sand, this breathtaking luxury hotel with spa and safari offers plenty of space to unwind.

Icey Tundra
Sweden – Icehotel – Hotels.com review rating: 8.6 out of 10
This epic location is just the spot to rug up and take a moment frozen in time. There are endless opportunities to chill and hopefully enjoy the stunning Northern Lights. There is a selection of warm and cold room types available, including the Art Suites, each individually hand carved and kept between 5 and 8 degrees Celsius. Take something warm to wear.

Jungle Life
Bali – Four Seasons Resort Sayan – Hotels.com review ratings: 9.4 out of 10
For those seeking a romantic off-the-beaten-track getaway, this resort is a well-hidden gem, rising out of the rice fields above the Ayung River. The 60 guestroom retreat is surrounded by the lush hillside and fragrant gardens of Sayan, offering guests a spiritual epicentre. Feet up – it's time to enjoy the exquisite views and pure luxury.

Cave Dwelling
Turkey – Gamirasu Cave – Hotels.com review rating: 9.8 out of 10
This hotel is hidden among the beautiful and rugged Cappadocia region in Turkey. The cave rooms are guaranteed to ensure guests avoid a rocky holiday. This quirky hotel offers the ultimate luxury, both underground and off the beaten path.

Treehouse
Thailand – Keemala – Hotels.com review ratings: 9.2 out of 10
This truly remarkable property is a tranquil wonderland set spectacularly above the island rainforest canopy but just minutes from Kamala, a small town north of Patong along Phuket's sandy west coast. The 38 guestroom resort offers free-standing baths, yoga classes and a poolside bar. The stunning Birds Nest villas even offer private infinity pools in the sky! This is remote luxury at its finest (but not TOO remote).

Private Island
Florida, USA – Little Palm Island resort and spa – Hotels.com review rating: 9.8 out of 10
The Little Palm Island Resort and Spa proves the adage that good things come in small packages. An exclusive resort with only 30 guest rooms, it offers spectacular water front views with a private beach, luxurious spa and 5-star restaurant. No holiday will be the same, so guests can enjoy the secluded island and be sure to brag to friends about a truly offgrid vacation in Florida sun.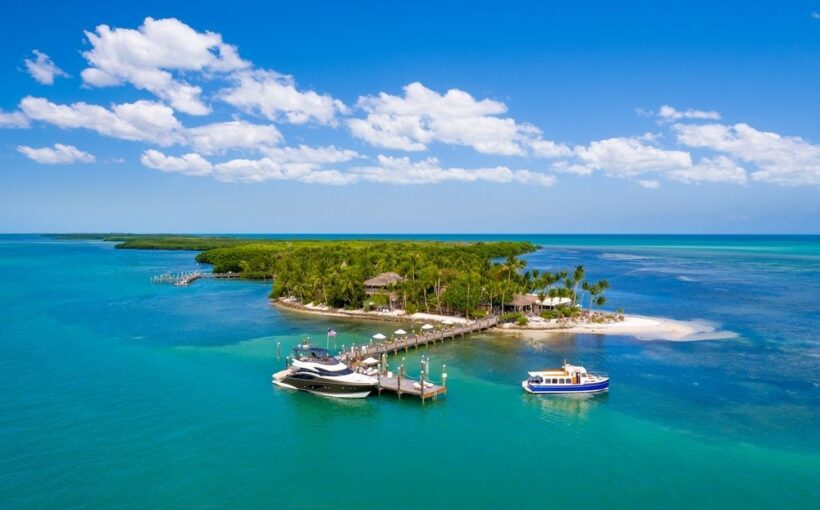 Mountain to Sea Resort
St Lucia – Jade Mountain Resort – Hotels.com review rating: 10.0 out of 10
Overlooking 600 acres of beach, this Caribbean resort is one of the most mesmerising hotels in the world. The resort features a full-service spa, fitness facilities, tennis courts and an infinity pool. Some suites even come with their own pool overlooking the mountains. Its iconic location provides guests with an exclusive sanctuary.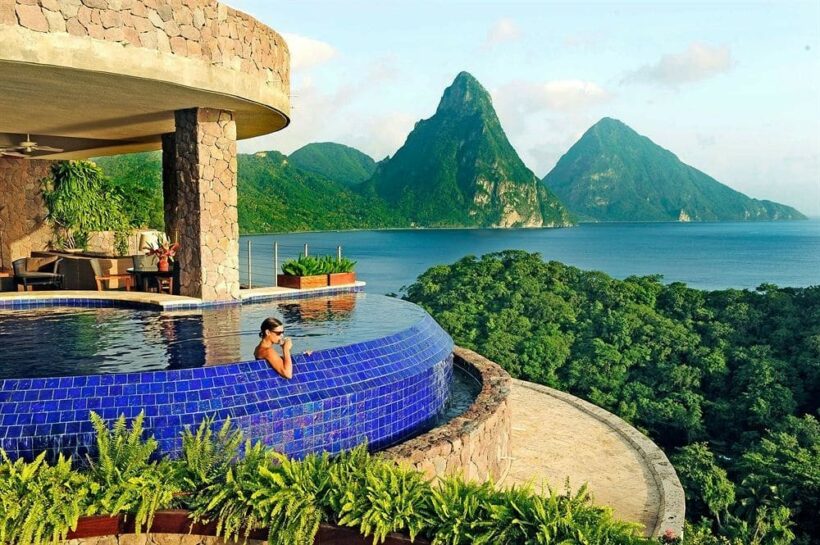 Ranch Life
California – Calistoga Ranch – Hotels.com review rating: 9.6 out of 10
Fantasise about taking a dip in a private canyon in the Napa Valley? Dreams do come true at Calistoga Ranch. The resort offers a true taste of secluded luxury, with private lakes, rolling hills and lush forests. Pull up a sun lounger and sip on some wine to celebrate a supreme holiday.

Rural Retreat
Chile – Remota Hotel – Hotels.com review rating: 9.0 out of 10
Hidden in Chilean Patagonia, the world epicentre of natural beauty, guests can enjoy breathtaking views of this remote paradise. The hotel offers a marina, spa, pool, garden and library. Guests can use this stunning hotel as a base to explore the nearby native forests, islets, ice fields and glaciers.

Silo Stay
New Zealand – Silostay Little River – Hotels.com review ratings: 9.6 out of 10
Go against the grain by holidaying in the quaint town of Little River, New Zealand. Located in the land known as the long white cloud, the refurbished grain silos bring a unique, extraordinary and peaceful experience. This innovative, ecofriendly accommodation is the only one of its kind in the world.