Top 10 Things NOT to do in Thailand – the basics (2020)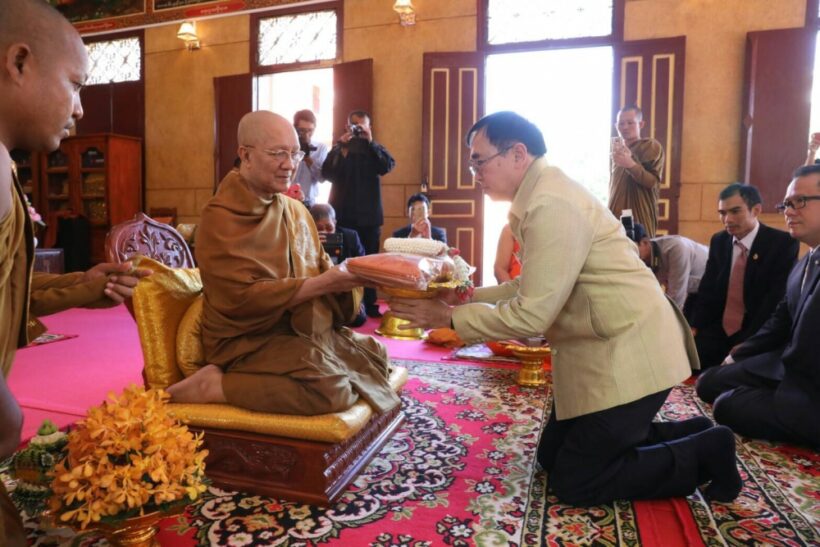 Thailand is a wonderful place, full of new adventures, exotic cultures and a surprise around every corner. You better believe it. Thailand is unique in the region with very little obvious western influence throughout its history and a proud culture that puts the needs of its people first, ahead of appeasing westerners. Most of this is a mystery to be discovered but sometimes you'll just mess it all up by not knowing the basics. Here's Thai culture DOs and DON'Ts Lesson One.
Whilst many of these points are 'old school' and are not as studiously followed by the younger generation of Thais, the basics still are apparent in all aspects of Thai life.
1. Don't point with your feet
…or doing just about anything with your feet. Thais consider the feet the most lowly part of the body (physics and gravity support their contention). As the head is revered as the top of the body and closest to heaven, the feet are close to the ground and just 'dirty'.
So doing anything with your feet, especially pointing with them when seated, is against the grain of Thai culture. It probably goes without saying, you should 't put your feet on tables or on chairs when in the company of Thai people or in public.
Tuck your feet away when seated and try not to point you feet in the direction of a Thai person. For example, if you're sitting cross-legged in the company of Thais you'll probably be inadvertently pointing your feet at someone.
Whilst we're on the feet, remove your shoes when going into a Thai person's home or even some shops and offices. Take the lead of the people before you. If they're taking off their shoes, do the same. You will see a lot of slip-on shoes and sandals worn around in Thailand, for good reason. You're always slipping them on and off.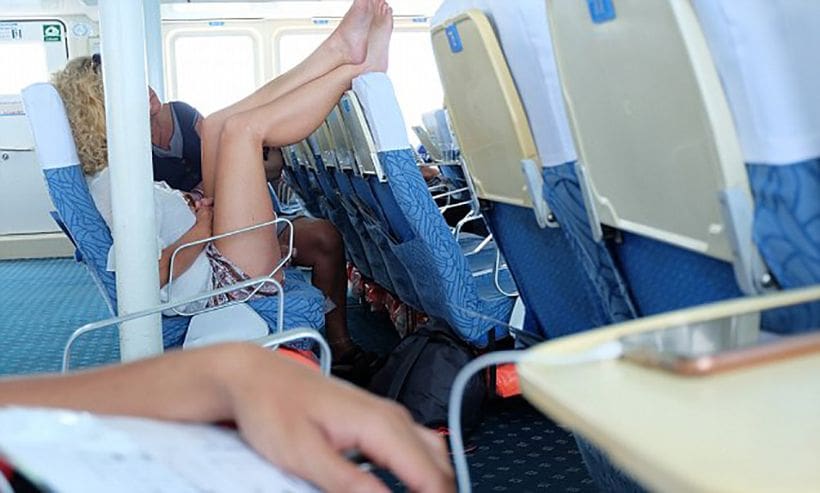 2. Don't touch people on the head
From the feet we head north to the head, the loftiest and most holy part of the body. Touching someone on the head, if you're not intimate with that person or unless they're very young, is going to be taken as an disrespectful or, at least, a cultural faux-pas. Thais take their hair very seriously, washing it often and grooming their 'do' endlessly during the day. Pull up at a set of traffic lights and you will often see the true reason Thai's have large rear-view mirrors on their motorbikes – they will be touching up their hair whilst waiting for the lights to turn green. It's also cited as a reason for the Thai resistance to wearing motorbike helmets.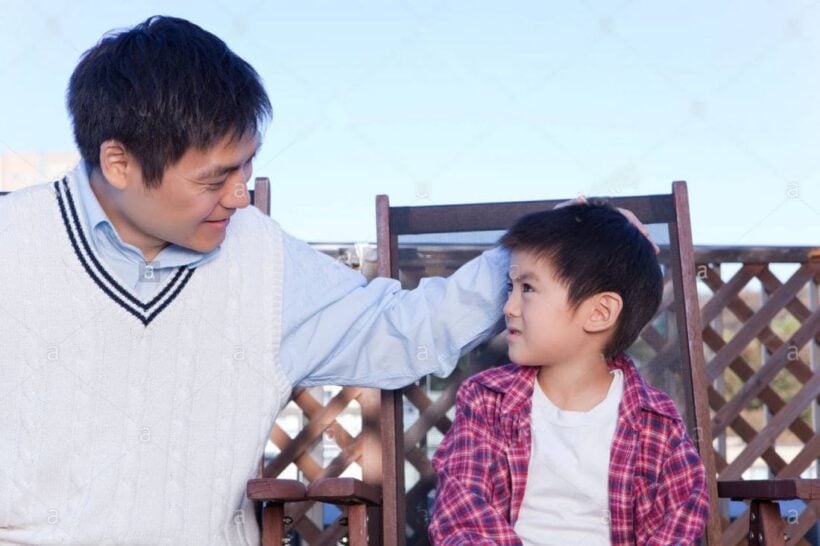 3. Don't flash the flesh
It might be OK to walk around some streets in the world with your top off, bath topless at the beach or get around in the skimpiest of cheeky, skin-revealing outfits. Not so in Thailand. Despite the few notable streets in places like Bangkok, Pattaya and Phuket where you'll see quite a lot of flesh exposed to tantalise customers, Thais are mostly a conservative bunch and will frown on your showing of extra skin when it's not required.
Going into many offices around the Kingdom without the proper attire – not covering your shoulders, knee-length skirts, long pants, no shorts, no T-Shirts, etc – will see you pointed politely towards the exit. This rather conservative attitude towards showing too much skin may seem contradictory in some situations, and it is. There's plenty of Thai flesh openly displayed at Soi Cowboy, Patpong, Wlaking Street in Pattaya and Bangla Road in Phuket… go figure!
Just be guided by what Thais are wearing around you and save the confusion for a discussion between your foreign friends. If in doubt, ask – your hotel reception staff and concierge will provide advice what you should be wearing in any situation.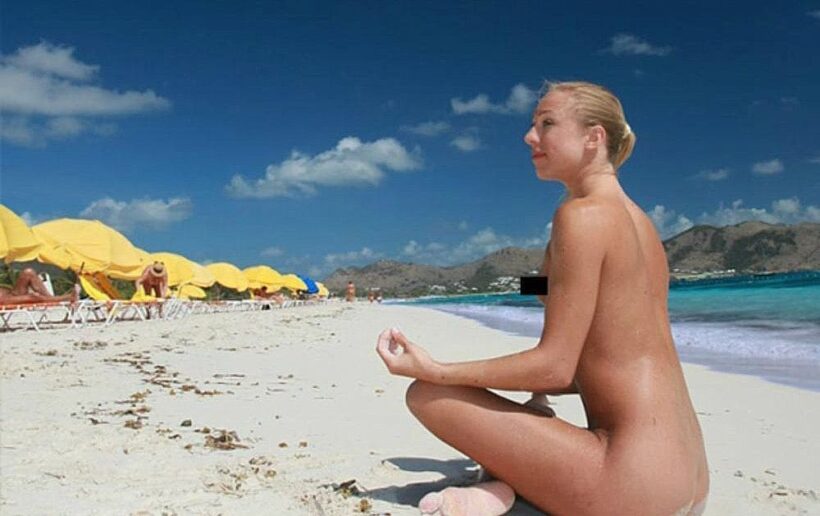 4. Don't discuss the Thai Monarchy
Thailand is indeed a Kingdom, a modern constitutional democracy (sometimes) with a King as their head of state. The Thai King, Rama 10, still retains a highly revered place in Thai society despite the monarch having their absolute powers taken away in a bloodless coup back in 1932.
The current King Maha Vajiralongkorn's father, King Bhumibol Adunyadej, was highly revered during his astonishingly long 70 years on the Thai throne. Through his tireless work for the Thai people, along with effective PR and communication from the Palace (King Bhumibol was an excellent photographer and accomplished musician), he made the position of the monarch much more than just a mere constitutional role.
For these reasons any discussion, at all, about the Thai royal family is strongly discouraged. Be aware of the image of the King on money, numerous signs and images around the country and try and avoid anything that could be misconstrued as offensive towards the royal family. At the very least Thais will be greatly offended. At worst you could end up in jail.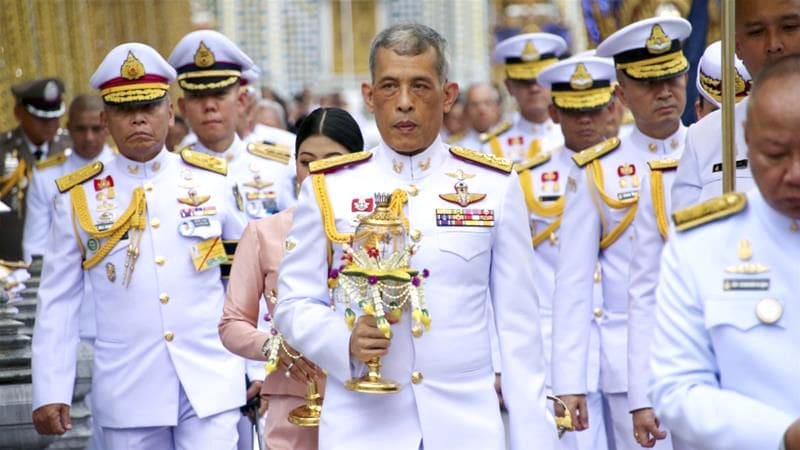 5. Things NOT to do around monks and temples
Most visits to Thailand will include at least one visit to a temple. You will also see monks collecting alms (food offerings) early in the morning as they walk the streets around their temples. Thais have fine-tuned their own version of Buddhism over the centuries with historical and geographic influences fused with aspects of Hinduism and Animism.
Just about all young Thai men will become a monk as a right-of-passage, usually in their early 20s as a symbol of respect for their family. You will never really understand Thailand without understanding a bit about Thai Buddhism – it's a lot more than just a religion, it's an intrinsic part of their daily life.
Monks play a special role in Thai society and its best to know what to do when in temples and around monks. These are some general tips but also follow the guidance of the Thais and other people around you if you're not sure.
• Especially ladies, don't touch the monk. If you want to hand something to the monk put it on a table or the ground and let them pick it up. Or hand it to a male who will then hand it to the monk. If they stand, you stand, if they sit, you sit.
• Remove your shoes before entering the temple's most holy areas and try and avoid stepping on the threshold at the top of the steps or at the doorway.
• Walk slowly and keep your chatter to a minimum. Walk around sacred object in a clock-wise direction and back away from any Buddha image and don't turn your back.
• Don't point at Buddha images (more about pointing later) and keep your position lower than the Buddha image or statue at all times.
• Remove your hat and sunglasses, turn off your mobile and remove headphones.
• Taking photos will probably be OK but look out for signs that ask you not to and never get a photo taken when your back is facing the Buddha.
• It goes without saying that you should dress appropriately when visiting a temple. Many temples will have sarongs and shawls available for those who are not appropriately attired.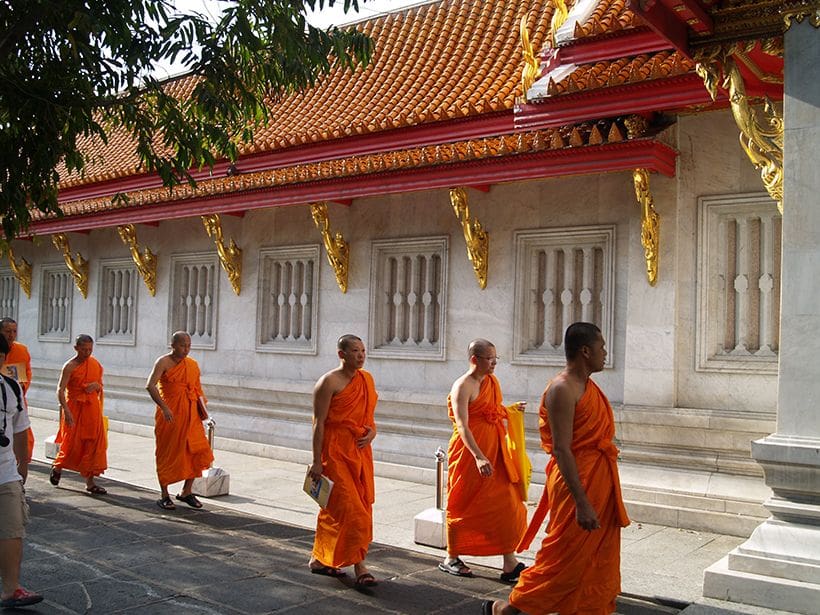 6. PDAs (public displays of affection) are not welcome
Thailand isn't Italy or Spain where public displays of affection are a part of life. And the streets of Thailand aren't all like that girlie bar you visited in Pattaya where the girls were wearing short shorts and a flimsy singlet.
When in public in Thailand you will rarely see any displays of affection towards each other in public. Even simply holding hands may be frowned upon by some older Thais, certainly when you head out of the capital and the tourist spots. If you watch Thai soap operas all they ever seem to do is go in and out of relationships, fight, shoot guns and glare at each other – drama, drama, drama. But in real life most Thais prefer a simpler, gentler life without too much overt physical contact. So keep your romantic moments to yourselves – they probably won't be appreciated on the streets of Thailand.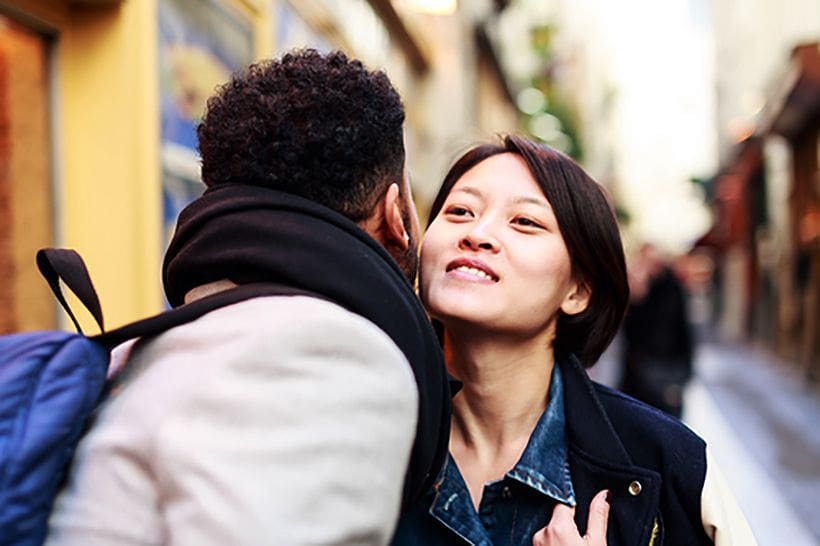 7. Don't lose your cool
…or how to lose friends and NOT influence people in Thailand.
Getting angry, even raising your voice, never goes down well in Thailand. You may have been waiting in the immigration queue for two hours, are trying to get your visa extended or trying to wade your way through the 'labyrinth' a.k.a. Thai Banking! All these things will test your mettle and patience. But don't, just don't, get angry and try and shout your way out of the situation.
It will never, repeat NEVER work in Thailand. Thais really hate conflict and raising your voice or losing your temper will be seen by most Thais as a sign of madness.
The young lady behind the service counter or the poor officer sitting behind the immigration counter will likely smile at you whilst you rant on about your 'rights' and that you 'know somebody'. Once you're finished they either walk away or completely ignore you and start serving the next person like you never existed.
If you run into Thai police, same applies x 10. If you think getting into any argument with the Thai boys-in-brown is a good idea we can guarantee that you will come off second best every time. In all situations never lose your cool, try and be polite and take a deep breath.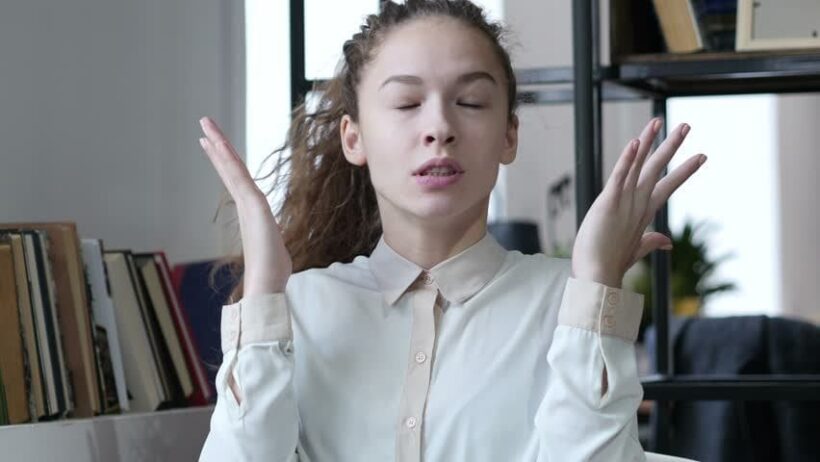 8. Dress up, not down
You're here for a relaxing holiday but keeping neat and clean, no matter what you're wearing, will be appreciated by Thais. Whilst your skimpy beach wear will likely be tolerated and your singlets will be OK for wandering around the streets in the tourist areas, a smart pair of shorts and a nice shirt or blouse is going to earn you big points in the eyes of your Thai hosts. Wearing nice shoes is something that is also appreciated. When meeting Thais, even in business situations, don't be surprised if they check out your shoes with a discreet glance down.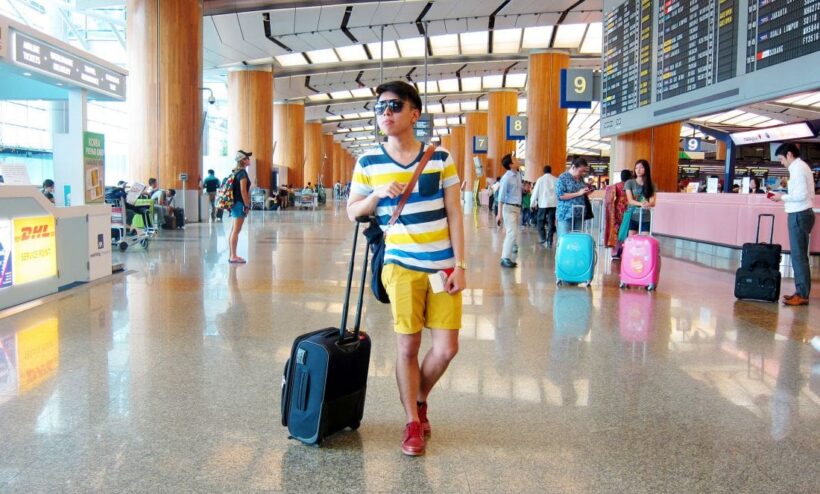 9. Don't whistle at night and other superstitions
Don't whistle at night. It's a Thai superstition that you will call in the ghosts and other bad spirits if you whistle in the evening. Generally, Thais don't whistle at any time but if you are a happy whistler better to keep it to the shower and not try and impress the locals with your whistling skills whilst in Thailand in the evenings.
Whilst we on superstitions, Don't cut your hair on Wednesdays, if you eat the last piece of food on the plate when sharing you will get a handsome boyfriend or pretty girlfriend, don't leave home if you hear a gecko, if your right eye twitches it means something bad is going to happen but if it is the left eye you will have good luck, you will see a ghost if you bend down and look between your legs, your finger will fall off if you point at a rainbow, consult the monk to decide on the best day for your wedding or buying a new car, toot your horn when passing a temple or shrine… we could go on but let's move onto Number Ten.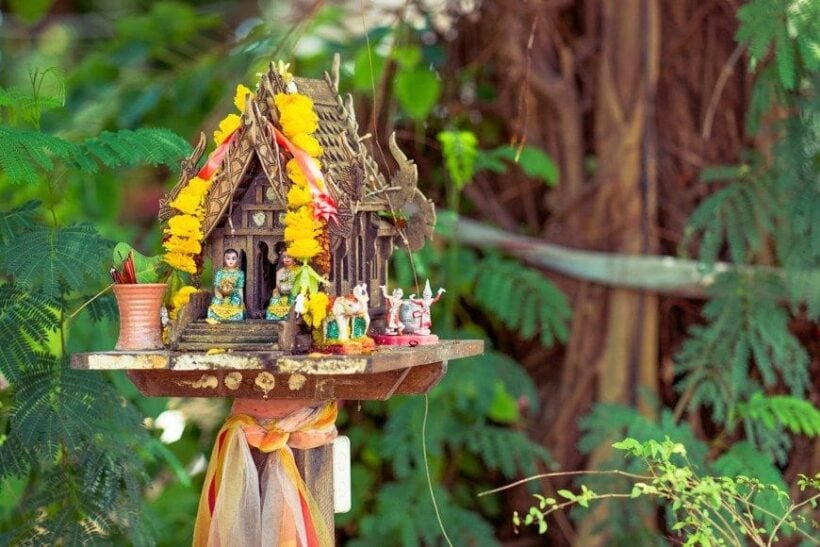 10. Don't take things too seriously
Mai phen rai & sabai sabai
Translated 'don't worry/no worries' and 'relax, take it easy'. These two phrases sum up a lot of Thai thinking. Put simply, don't think too much about things in Thailand. Many things will simply not have a reason or purpose and your western logic and thinking simply will not be applicable in many confusing moments in the Land of Smiles. Many expats use the code 'TIT' when confronted by some of the seemingly absurd things that happen in every day life living in Thailand – 'This Is Thailand'. And it is.
Enjoy the roller coaster because it's THEIR country, THEIR culture and THEIR way of life. Expecting things to be like your country will just get you frustrated so enjoy the adventure. For every little annoyance you will be rewarded with many more wonderful moments and a lifetime of memories.
10a. Don't point with your index finger
We said we'd say something about pointing. Don't point with your finger. If you want to indicate something and draw attention to it, point with all your fingers together and hand held sideways. Pointing with your index finger is considered rude and only done as a derisive gesture. There are a few other hand gestures to talk about but we'll leave that for another Top Ten on another day.
Having said that, there is an article called Thais Pointing at Things which celebrates the irony that Thais, indeed, love pointing at things.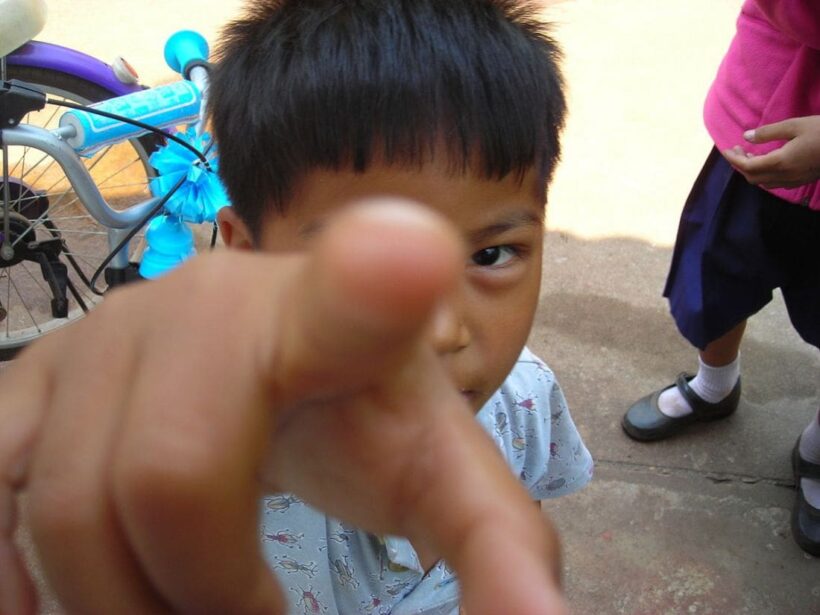 As a footnote we should say that, although these ten recommendations about Thai culture are a good guide, there may be local nuances around the country. From north to south, east to west, city to up-country, Thailand has a lot of variations, accents, foods and traditions.
Many of these things in our Top 10 are traditional cultural faux pas and perhaps less commonly frowned upon in modern times but they still prevail with the older generation.
You'll find that the Thais will tolerate western culture more easily in the tourist areas. Enjoy discovering Amazing Thailand.
Keep in contact with The Thaiger by following our
Facebook page
.
Never miss out on future posts by
following The Thaiger
.
Top 10 things that changed in Thailand during the Covid outbreak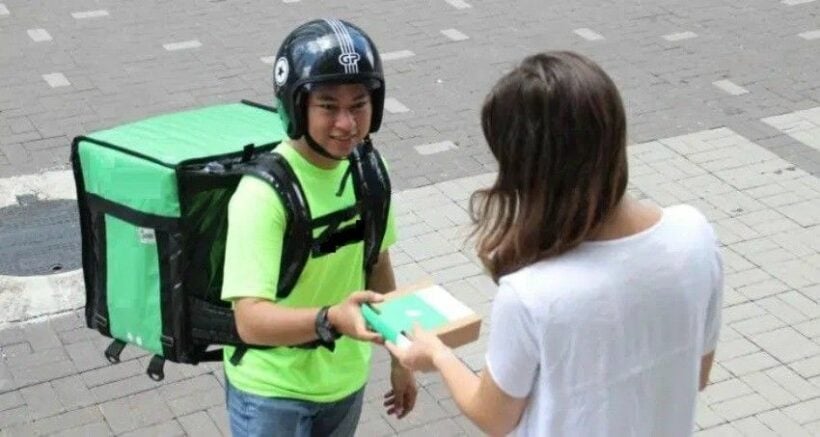 Things have changed. In some cases they've changed a lot and may never be the same again. Many people are suffering as a result of the impacts of lockdowns and the border closures. Entire industries, like aviation and entertainment, have been profoundly affected. Some people are being forced to re-invent their lives as a result. Fears over Covid-19 are causing people to change their habits and re-evaluate their lives. Here are some of the main things we believe have changed since January this year.
Face Masks
The now ever-present face mask will be with us for a long time. In Asia, it was never uncommon to see people wearing face masks for traffic, air pollution, fears of disease or just as a fashion statement.
In the Covid-era, mask wearing will now just become part of what we wear when in public spaces. When we leave home we'll check if we have our keys, our wallet AND our face mask. Even when the government relaxes the current laws about the wearing of face masks, most people, we predict, will continue to wear them anyway, at least in the medium to long term.
Taking Your Temperature
It's everywhere, it doesn't appear to be very effective or reliable, but it's not uncommon to have your temperature taken by someone pointing an infra-red thermometer at your head numerous times a day. The only people that appear to have benefitted from these temperature checks are the manufacturers of infra-red temperature check machines. But in the Covid-era they remain an ever-present reassurance that at least businesses are trying and want to be seen as contributing to the broader public health safety.
Xenophobia

As Thais have pondered the reason their shops closing, their tourist customers vanishing and their income dropping, thoughts turn to the foreigners that brought the virus here in the first place…. and the vast majority of new cases recently, from OVERSEAS!
Either real or imagined, xenophobia and racism always creep in during times of national stress. Many politicians perpetuate the fears to their advantage and right-wing groups thrive on the blame game.
During Covid-19, Thailand has been a wonderful host to the hundreds of thousands of foreigners stuck here to share this testing time. And many foreigners have responded to the crisis by volunteering their time and resources to help struggling locals get through the worst of the local lockdowns and closures.
There has been a few, luckily very few, outbursts by some mis-informed Thai politicians, journalists and local keyboard warriors expressing their frustrations and targeting the foreigners as the butt of their frustrations.
Flying in the Covid-era
While the domestic carriers are all flying again, they're doing it tough. Planes are sometimes half-empty and there's certainly less choice of times and destinations, compared to before the Covid travel restrictions set in.
But it hasn't stopped the budget airlines from making the situation extremely competitive with the fares still very low. The aviation industry will certainly re-emerge with fewer airlines as some will be unable to weather the Covid storm. Even the Thai government's announcement of soft-loans to airlines, with 2% interest, will do little to help and simply kicks the bankruptcy can down the road a few more months.
Confidence
Many business had to close during the lockdown. Some have re-opened. Others tried to re-open but have since closed again. Some are struggling along as best they can, tweaking their business models to cope. But people, through fear or simply being unable to afford it, are going out less and spending less. People are rediscovering the values of close communities, family or the joys of Netflix and at-home entertainment.
The impacts of recessions across the region will have long-lasting, profound effects on consumer confidence and behaviour. People's renewed confidence will lag behind any eventual economic recoveries.
Eating Out
There's been few clear winners in all this Covid mess. But delivery companies are one of them and the local motorcycle delivery services in particular. Grab Food and Food Panda are just two examples of the new way we eat and many restaurants are changing their table service model, and even their take away services, to suit the new normal of food-on-demand. Some restaurants have even closed their doors forever and turned into virtual restaurants, delivering food exclusively through the convenience of app ordering and delivery.
Even as the situation has eased to a large degree in Thailand where a lot of daily living is back to 'normal', people simply aren't going out as much, have pivoted to the delivery services for some shopping and eating, and finding new ways of running their lives, closer to home and with less household outlay.
The Travel Industry
Apart from the obvious lack of international tourism, there's no doubt we're simply going to be travelling less in the short to medium term. Many people will be unable to afford the long holidays of the pastand may travel less, or not at all. For business we've found efficient ways to keep in contact without meeting face to face. Had anyone ever heard of "zoom' video conferencing software before Covid?
For the communities that relied on tourism, the changes in their situation has been profound. Businesses are having to reinvent their model to cater for domestic tourism or simply find other ways to diversify their business plan, or just wait out the situation. That wait will eventually kill off a large chunk of local and foreign businesses.
The Economy
Thailand is in recession. So is everywhere else, and the situation, sadly, is likely to get worse as the Covid-era stretches out beyond 2020 and restrictions hold back investment. Some previously good businesses are now out of business. Businesses that were struggling before have been proven unsustainable and closed, probably never to re-open.
Globally, the government stimulus poured into local economies has caused artificial spikes in some stock markets. All this debt will need to be repaid at some stage. In other countries, where the government paid salaries for companies that were forced to close up or sack staff, are finding it hard to ween people off the grants and get them back to work.
In Thailand the economy has been hit hard, particularly in the export , tourism and hospitality industries. The downstream effects of all the staff losing their work, will have an effect on the local economy for many years.
Thailand, reliant on international tourism, has found itself exposed once the borders were closed. As the situation extends way past the 'few months' people were expecting, the full impact is starting to hit hard, particularly in places like Pattaya, Phuket and Chiang Mai. Their reliance on tourism has exposed their economies and left thousands wondering what else they can do to sustain themselves.
Whilst Thailand has recovered quickly from past political unrest, tsunamis and past pandemic threats, this time there will be a much longer path to recovery and will force many businesses to re-evaluate their businesses.
Work from home
Both Thailand's commercial property market and businesses that have previously had centralised offices, have seen a big shift in behaviour. Driven by the need to work from home during the lockdown in April and May, many businesses magically discovered that they can actually function perfectly well with their employees working from home. The flow-on effects of all this is reducing traffic on the roads, lighter peak traffic loads, flexible hours and, of course, larger businesses wondering why they've been renting all this expensive commercial building space. Freelance work is a boom industry as company's work forces move online instead of in-office.
The red light industries
The reality has certainly hit home for tens of thousands of Thailand's sex workers. Although not officially recognised in Thailand, prostitution has been a huge local underground (and not-so-underground) industry in the past, creating its own micro-economy involving locals and international tourists.
Without official government acknowledgment, the jobs of Thai sex workers are not recognised and their salaries vanish once the bars and borders close. No rights, no unemployment pay. The number of prostitutes in Thailand is upwards of 100,000, and these workers have had to head home, many back to the northern and northeast provinces. Thailand's red light districts were locked down for almost 3 months and bars and clubs, and the bar girls and boys, have been struggling ever since.
Keep in contact with The Thaiger by following our
Facebook page
.
Never miss out on future posts by
following The Thaiger
.
Top 10 must-see towns in Asia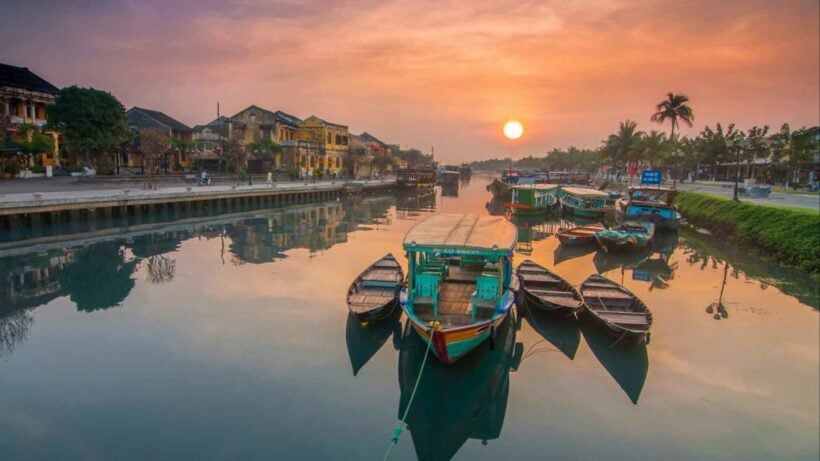 Tropical nights, curious mountain silhouettes, sprawling rice paddies and exotic cuisine. You'll also find some snow-topped mountains as well. The Thaiger has selected the Top Ten of these camera-worthy towns. Southern Asia is a concoction of the ancient, very modern, traditional and enigmatic. Amongst the islands, megacities and spectacular scenery, there are also some very pretty towns that deserve your days pottering around and investigating. Some of them you would have never heard of. Here's our Thaiger Top Ten must-see towns in Asia, in no particular oder…
Old Phuket Town, Thailand
Most tourists head for the beaches, but the southern Thai island of Phuket offers a lot, lot more these days up and down the west coast and across to the island's east coast as well, not just Patong. The historic old quarter of Old Phuket Town, located in the central east coast of the island, is lined with Sino-Portugeuse colonial shophouses, built during the island's tin-mining boom of the 18th and 19th centuries.
Twenty years ago you couldn't give them away. Now the old shop-houses are hot property and getting spruced up and re-used for a new generation of tourists and culture vultures. There are plenty of hip shops, cafés, restaurants, bars, art galleries and book shops. The area is also filled with Chinese temples, crumbling mansions and cultural museums.
Check out the weekly Sunday night 'Lard Yai' market along Thalang road for some local market vibes in amongst some local ephemera, astonishing Thai street food, some local performers and a few bargains. Kicks off around 4pm. If it rains during the island's wet season (May to November), you'll get wet but it's always around 30 degrees C and you can duck undercover anywhere around the Old Town's sidewalks.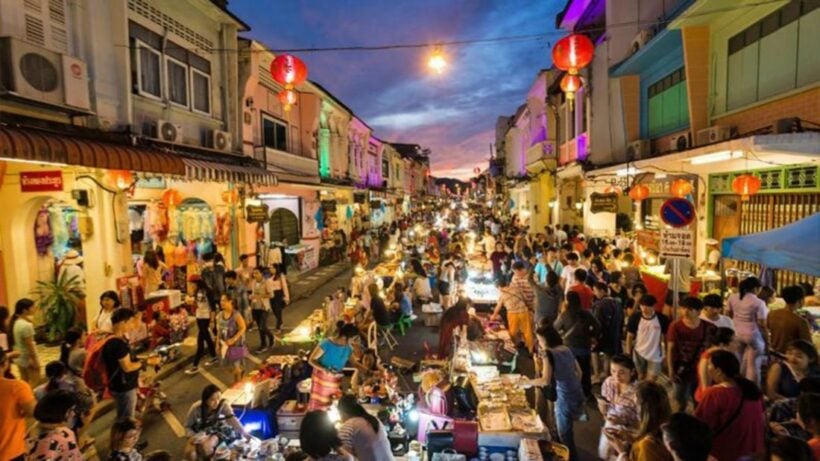 Galle, Sri Lanka
On the southwestern coast of Sri Lanka is the walled town of Galle, an important trade port for centuries.
The UNESCO-listed fortress has been through three bouts of colonial rule – the Portuguese from 1505-1658, the Dutch from 1658-1796 and the British from 1796-1948. These days, many of the old merchant houses are renovated into museums, boutique hotels, shops, restaurants and bars.
The dining scene has grown in breadth and popularity, with fresh seafood, excellent Sri Lankan curries and egg hoppers (dome-like pancakes). There's also plenty to see as you walk off all that food. The Dutch Reformed Church, Sudharmalaya Temple, Galle Clock Tower, Galle Lighthouse, Meeran Mosque and the old Spice Warehouse. Then head down the southern coastline to enjoy the surf, diving, whale-watching or just laying around Unawatuna Beach.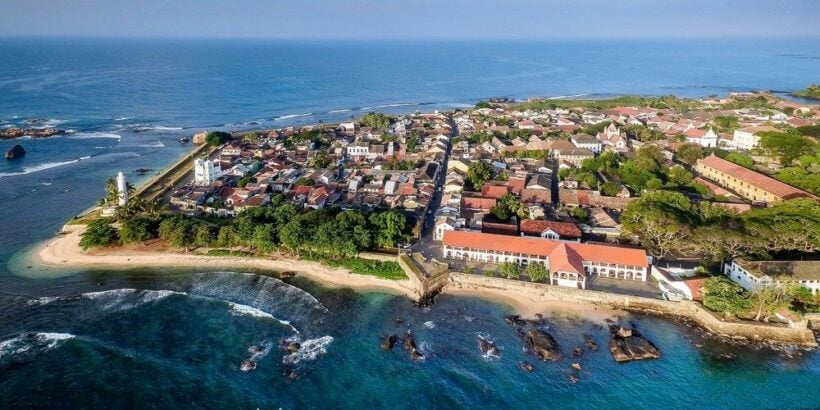 City of Vigan, Philippines
Experience a rich history of Spanish colonial-era architecture in the city of Vigan. It lies on the west coast of Luzon island in northwestern Philippines. Vigan was established by the Spanish in 1572. It's also a UNESCO World Heritage City.
Conquistador Juan de Salcedo developed a modern grid plan for the city, and Spanish architects designed beautiful churches, grand mansions and schools with unique windows and dark timber interiors.
Most of the colonial buildings are situated around the Plaza Salcedo, including the St Paul's Cathedral. This beautiful Baroque structure was first built in 1641 and then restored after several earthquakes and fires.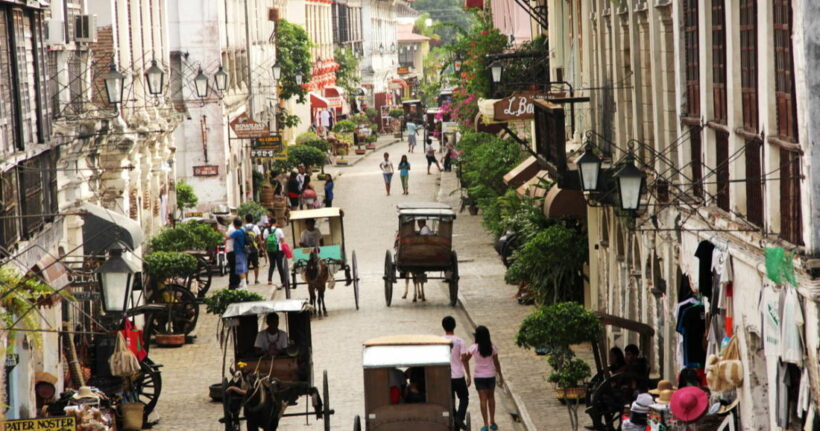 Hoi An, Vietnam
Located on the central coast of Vietnam, about 40 minutes drive south of Da Nang, Hoi An's Old Town has an international reputation as a haven for photographers, architecture lovers and lovers of food. Added to the UNESCO World Heritage list in 1999, the town was a former French colonial trading port that has been a commercially vital town for Vietnam since the 16th century. It's now more important to Vietnam as a commercially vital tourist magnet.
The rambling narrow streets of Hoi An feature rows and rows of charming mustard coloured old trading houses. Many are now trendy restaurants, bars, design boutiques, coffee shops and tailors. Seemingly with a production designer preparing the town as a set for a 'colonial asian' movie, lush foliage spills from the rooftops and silk lanterns light up the town at night. It's right out of a picture book.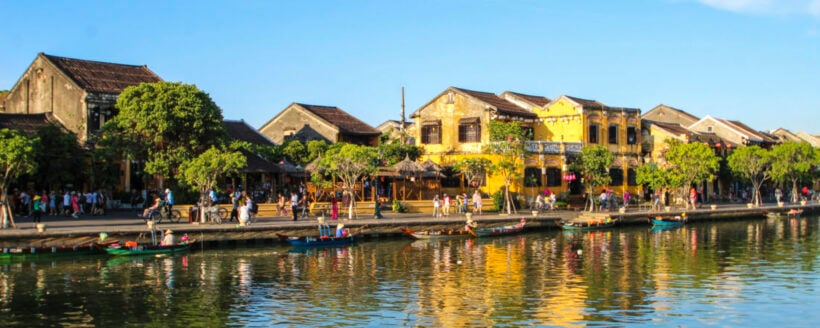 George Town, Malaysia
Designated a UNESCO World Heritage site, the sprawling historic quarter of George Town on Penang island showcases its many cultural influences over the centuries. You'll also find some similarity with Phuket's Old Town, just 600 kilometres north, but with a broader cuisine and more colonial influence.
George Town's colourful heritage traces back 500 years when the former British colony was a prominent hub of trade on the Malacca Strait, enabling cultural exchange between Malay, Chinese, Indian and European residents. The town still resinates with influences from all of these cultures. There is an eclectic mix of pastel-hued shophouses, Chinese mansions, churches and temples, colonial buildings, food and fortresses.
George Town deserves its reputation as the "food capital of Malaysia" and remains one of the best food cities in Asia – from street food to hawker centres, chintzy local restaurants to fully renovated mansions serving up high end fusion cuisine. Like the architecture, the local cuisine captures George Town's multicultural history.
If you're heading to George Town, take your appetite.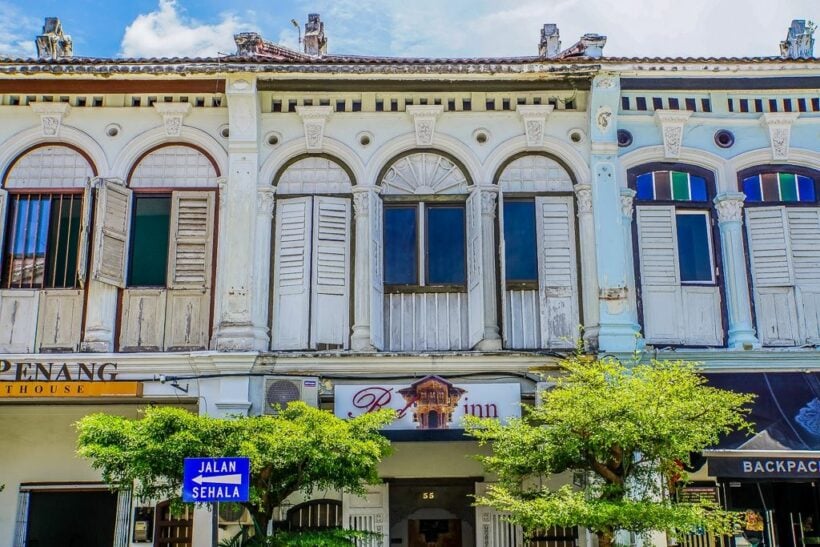 Luang Prabang, Laos
The former capital of Laos on the banks of the Mekong River, is the picturesque Luang Prabang, home to temples and dramatic natural scenery.
It's either one of Southeast Asia's most spiritual places or an emerging party town for the backpacker set, or both. Either way Luang Prabang makes a dramatic first impression.
The town is hugged by mountains as it rests at the bottom of a valley in central Laos. The location was the first kingdom in Laos from the 14th to 16th centuries, Luang Prabang was long a strategic location along the famed Silk Route. Since then the French have also had their time as colonial overlords which has resulted in a fusion of European and Laotian architecture creating a distinct townscape.
Although Vientiane, on the Thai border, is now the capital, Luang Prabang, named a UNESCO World Heritage Site in 1995, continues to be the country's cultural and artistic capital.
In addition to the graceful architecture, Luang Prabang is also home to beautiful natural attractions including the Kuang Si Waterfalls and Phousi Mountain. There are also more than 30 Buddhist temples, the Royal Palace Museum, night markets, river boat rides and biking tours.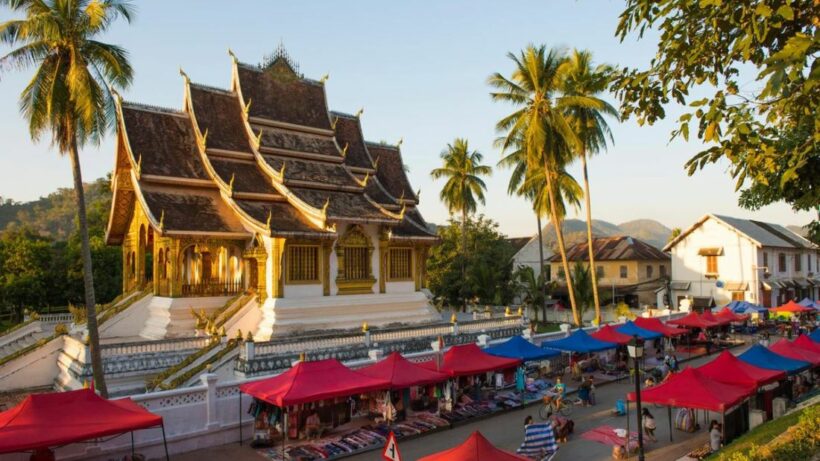 Kampot, Cambodia
Think Cambodia and you automatically think 'Angkor Wat', but Cambodian travellers are falling in love with the southern charms of Kampot.
The serene coastal town, on the southern coast along the Gulf of Thailand, is getting a reputation as one of the prettiest small towns in the region. Think colourful French colonial shophouses, tidy pedestrian-friendly streets, river activities and a feast for the cameras. You can spend your days kayaking, mountain trekking, biking, river cruises, paddle-boarding, or you could take a day trip through the countryside's lush paddy fields, cave temples and waterfalls.
Kampot has a growing foodie reputation as a culinary playground with everything from traditional Khmer cuisine to vegan delights. The town still has a bit of a 'rough' reputation but is well worth a visit and certainly deserves its place amongst the top ten prettiest towns in Asia.

Kota Gede, Indonesia
Among the oldest parts of Yogyakarta in central Java, Kota Gede is known for its silver industry, cute laneways and photogenic architecture.
The location's history goes back to the 15th century, when Yogjakarta was the seat of the Mataram Sultanate, the last kingdom before the Dutch colonised Java island. Wealthy merchants built palatial homes in the Kalang style, a mix of Dutch structural elements, traditional Javanese layouts and local craftsmanship.
Travellers in the 21st century can now walk along Jalan Kemasan and browse through boutiques, art galleries and silver workshops showcasing the famous jewellery and elaborate tableware. For a little history, travellers can also venture out to Yogyakarta's most famous UNESCO-listed landmarks – the Prambanan Temple and the eighth-century Borobudur Temple.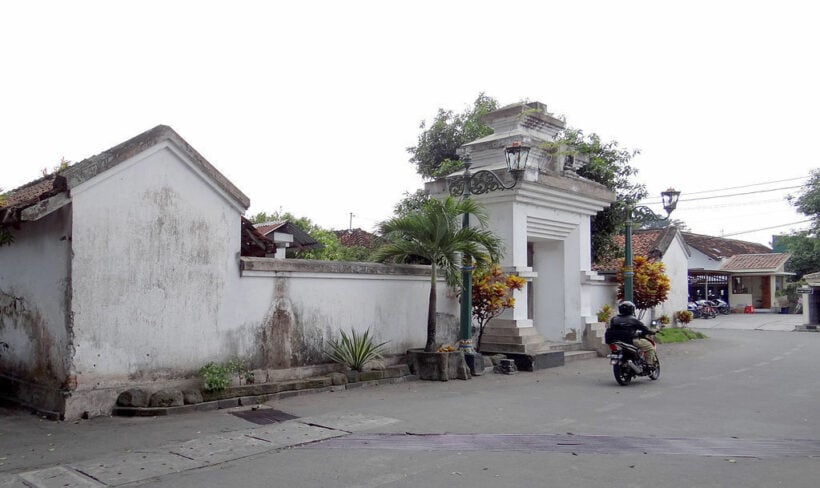 Mawlynnong, India
In amongst one of the world's most chaotic and messy countries, lies Mawlynnong, located in the East Khasi Hills of northeastern India, which has been named the "Cleanest Village in Asia". Go figure!
The village lives up to its reputation thanks to the Khasi community who call the town 'home' and take great pride in keeping the village pristine. The town is famous for its meticulously pruned gardens.
There's a popular 85 foot high tree house called Sky View constructed of bamboo that overlooks the jungle canopies all the way across the plains of Bangladesh to the south. There's also the Mawlynnong Waterfall, while a living tree root bridge creating a scene from Game of Thrones or an Indiana Jones movie.

Ghandruk, Nepal
Ghandruk is a mountain village at the foothills of the Himalayas in central Nepal. The village is more than 2,000 metres above sea level, the highest in our Top Ten list.
The village is about a five-hour hike from Pokhara, a pretty lakeside city in central Nepal that acts as the starting point for the popular Annapurna Circuit (and also worthy of a visit for a few days). You'll find traditional tea houses, a mountain-top temple, horseback riding and the local customs of the Gurung people who live here.
Members of this Nepalese community have served in the British Army's Gurkha regiments during many conflicts and you should make time to visit the Old Gurung Museum which provides lots of fascinating historical insights.
And the village has quite a spectacular backdrop with Mounts Annapurna, Machhapuchhre and Himalchuli looming large as you look over your shoulder.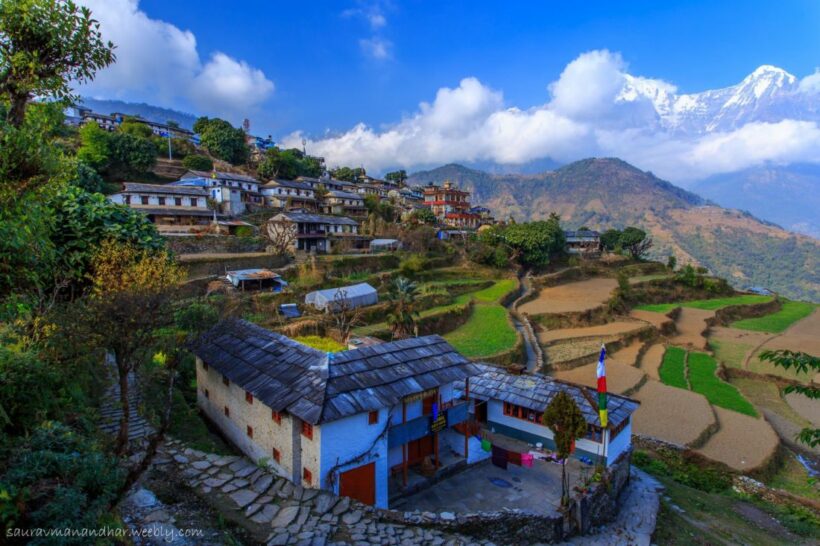 Keep in contact with The Thaiger by following our
Facebook page
.
Never miss out on future posts by
following The Thaiger
.
Top 10 ways to avoid getting Dengue Fever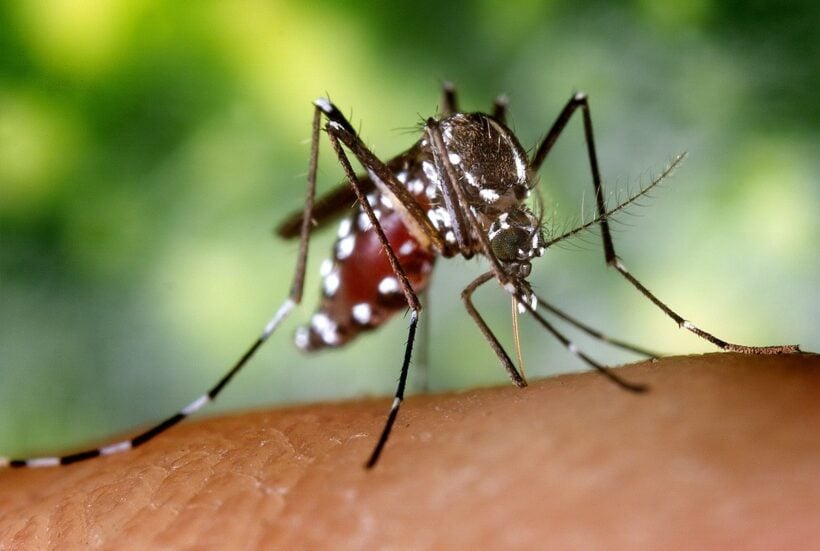 There is no specific medicine to treat dengue infection. About 1 in 4 people infected will get sick, some very sick. A severe case of dengue can be life-threatening within a few hours and will probably require hospitalisation. The most common symptoms of dengue include nausea, vomiting, a rash, muscle aches and joint pains. Symptoms of dengue typically last 2 – 7 days. Most people recover in about a week.
A lot of Thailand is jungle. And the weather is very humid. Mosquitoes thrive in both situations. You're in their domain and they're not going anywhere just because you want to live here or are on your vacation. The Aedes aegypti mosquito is the carrier of Dengue Fever which is very prevalent in South East Asian countries.
Your best way to avoid Dengue Fever is to avoid the carrier mosquitos which bite you. Here are a few tried and proven methods.
1. Mosquitoes love the ground
Most mosquitoes 'hang around' close to the ground so your feet and legs dangling under the table are an easy target and out of sight. You won't hear them buzzing under there over the clinking of glasses and the tuk tuks whizzing by. If you're heading out to dinner take some repellent for your legs, the lower on the legs, the more likely you are to be bitten there. Most restaurants and bars will have some spray – just ask them.
It's the places we love and appreciate about Thailand, sitting amongst the tropical jungles, that are also the most dangerous when it comes to contracting dengue. And just because you're staying on a 10th floor condo and think you're high above the scourge of the mosquitoes, you're not safe and plenty of mosquitoes will find their way to find you.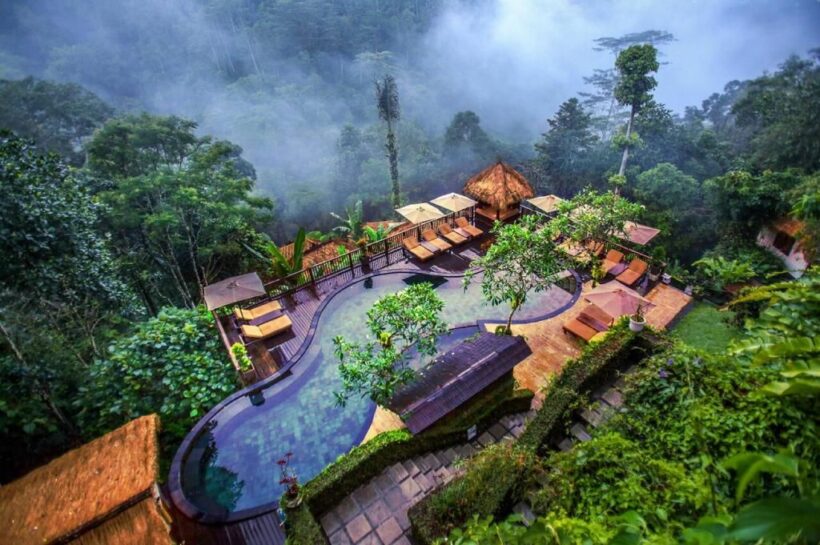 2. Sunrise and sunset
We love the sunsets in Thailand. And for the morning people, sunrises. So do Aedes aegypti, the type of mosquitoes that carry Dengue. So these times of the day you need extra precautions against mosquitoes. They will be around. If you are at an outdoor venue at the time make sure the fans are circulating the air under the tables and you have a quick spray of repellent – every venue will have some available.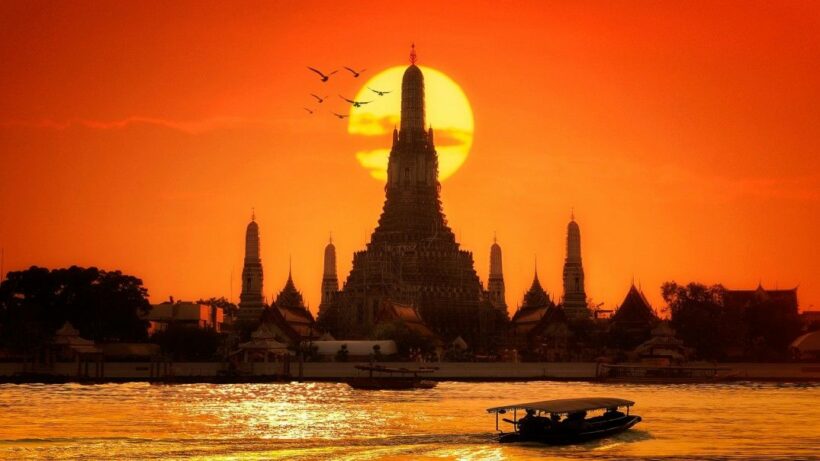 3. They love your perfume
If you smell nice – a hint of perfume or after-shave here or there – the mosquitoes will be attracted too. Probably not your intended target. That scented soap the hotel provided (in the impossible-to-open plastic wrap) is likely a sweet smell for the relentless mosquito's tracking system.
When they're not biting you they're usually attracted to flowers. Bland is better if you want to avoid mosquitoes. Buy unscented deodorant too. Try chocolates, flowers and an expensive restaurant to lure your partner instead.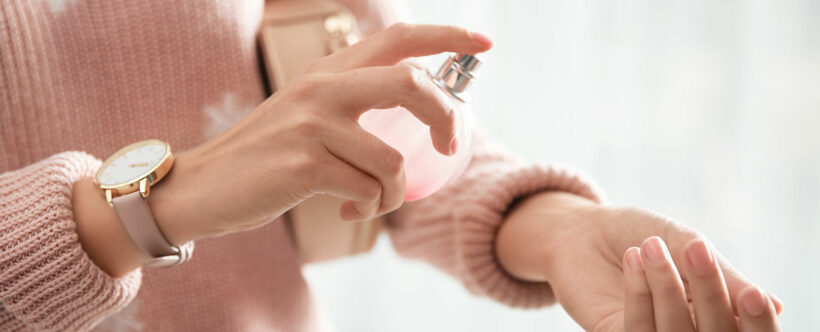 4. Biege is back
Beige is back. Mosquitoes are fashion victims and seem attracted to bright coloured clothing. Bland coloured clothes are less attractive to mosquitoes. There may be a reason the tropical safari suit (and 70s fashion item) is beige.
(By the way, only Roger Moore as James Bond looks cool in a safari suit. YOU probably won't look cool but it may help you avoid being bitten.)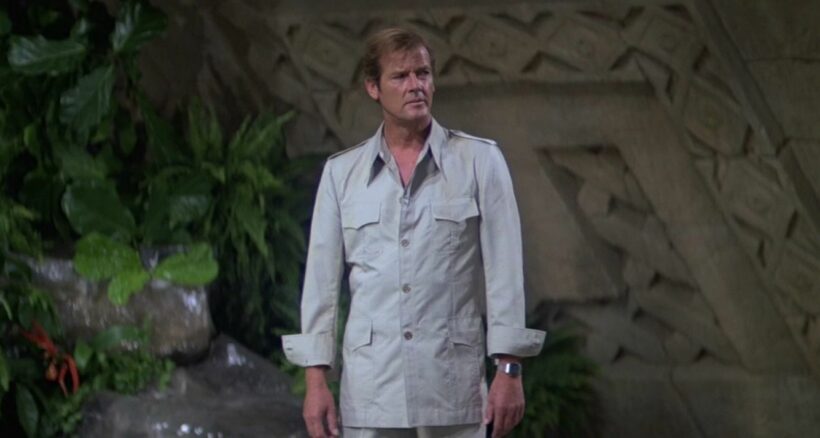 5. Re-apply repellants
Whatever you apply on your skin to deter mosquitoes, you'll need to re-apply every few hours. Just a quick squirt isn't going to work all night. If you're outside you WILL be perspiring and this both washes away the repellent and provides a new attractive scent for the mosquitoes.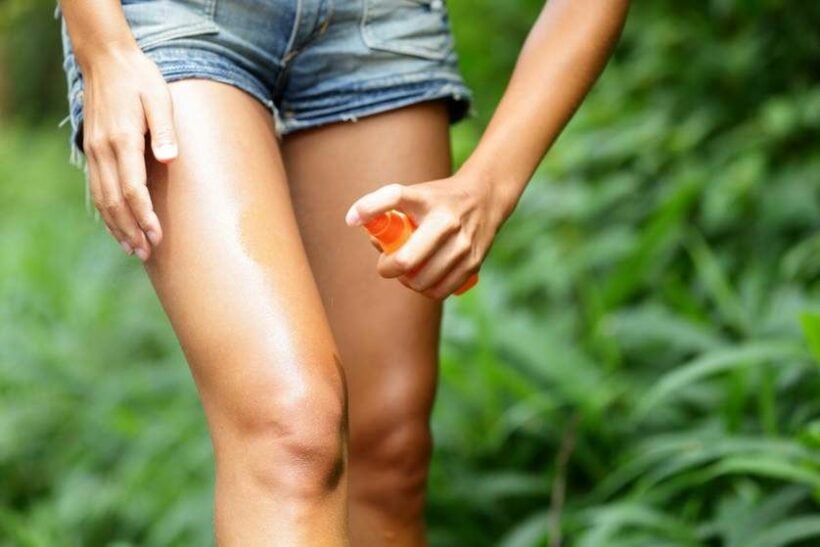 6. They like it dirty!
If you've been out all day, trekking the hills, pounding the city pavements, swimming in the sea, lounging on the beach… Yum, you'll be sweaty, salty and ripe for the mosquitoes. They like it dirty!
Have a shower, without using scented soap or lotions, before you head out for your sunset drinks at your favourite rooftop bar.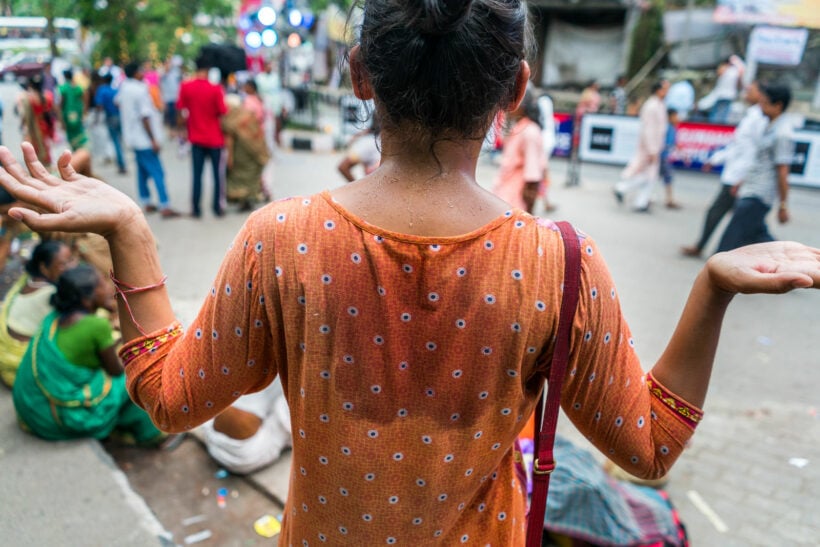 7. Check the mosquito coil is working
Mosquito coils work very well as a general deterrent but you'll need to be vigilant that the coil's fumes are blowing in your direction. Set them on the ground, where most of the mosquitoes tend to gather, around your legs and feet. Check them regularly to make sure they haven't stopped burning.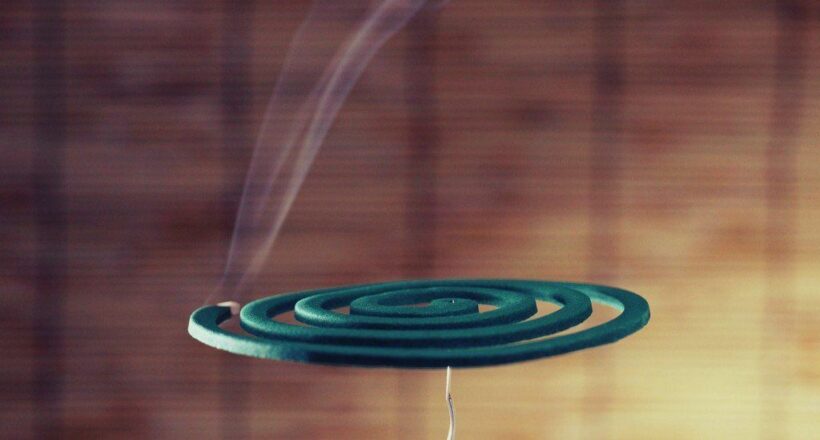 8. Blinded by the light
Mosquitoes are attracted to light so if the lights are off outside and on inside, the mosquitoes will be headed towards the light. Not only mosquitoes, just about any bug is going to be attracted to light. If you want to get the bugs outside again, turn on a light outside and the lights off inside and open the doors. They'll head out towards the light.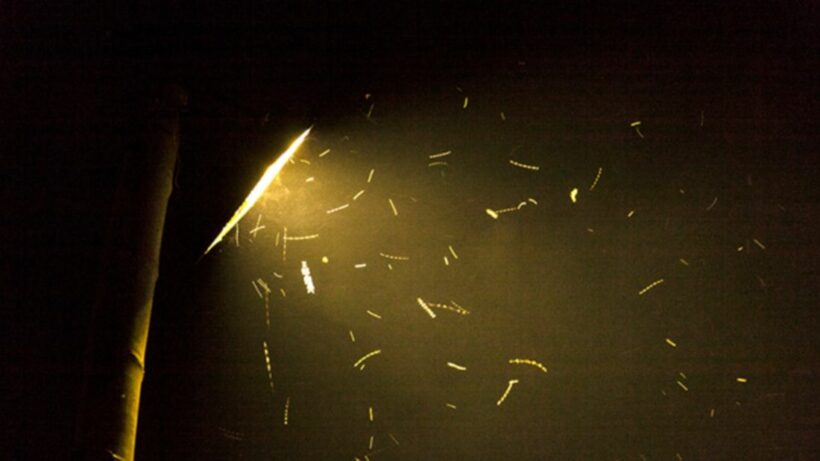 9. Spray your room before you go the bed
Mosquitoes will track you down, wherever you are. No matter if you're in a five-star hotel over-looking the Andaman Sea or a back-packers in the hills of Chiang Mai, they don't discriminate. If there's a hole in your room's defences, mosquitoes will find a way in. Windows and doors, obviously, but also vents – anywhere there's access to the outside.
Best to spray your room before you sleep and keep the doors and windows closed, unless you've got fly-screens without any rips or tears. Many of us don't like sleeping with the air-conditioning but better a dry throat in the morning rather than a case of dengue.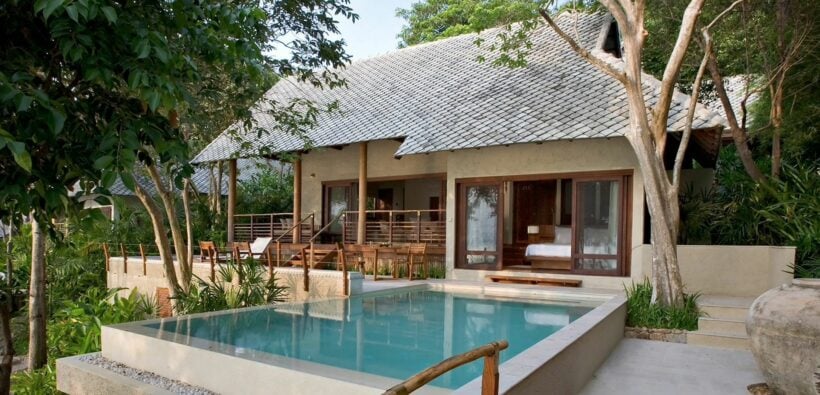 10. Nets and fans
A mosquito net above your bed is a cage that keeps you in and the mosquitoes out. Make sure there's no way in for them – they'll find a way if there is. A good fan will also work very well but it's got to be blowing hard enough so the mosquitoes can't make a three-point landing on your body.
A gentle zephyr on #1 setting won't do. If you get the position of the fan right and have the setting high enough you'll stay cool and the mosquitoes will not be able to land on you and bite.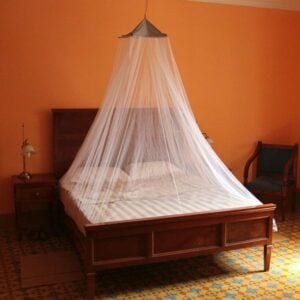 Bottomline
South East Asia has been declared the region with the greatest risk of contracting dengue by the World Health Organisation. Instances of Dengue are on the rise but you are well able to control most of the risk factors.
The Aedes Aegypti is also known as the tiger mosquito with the distinctive black and white stripes. They most frequently bite at sunrise and sunset but this species also bites during the day. But you're only at risk if the actual mosquito is carrying the Dengue virus.
Conservatively, at least 50 million people contract Dengue each year and Dengue is thought to cause around 20,000 deaths per year around the world. The fever can take around a week to incubate after you've been bitten. You might start with a measle-like rash followed by a fever and lack of energy. Victims describe it as flu-like symptoms but many react quite differently depending on the strain of the virus. Some people even get excoriating muscle and joint pain.
Keep in contact with The Thaiger by following our
Facebook page
.
Never miss out on future posts by
following The Thaiger
.