Buyback Option at VIP KATA Condominium by Phuket9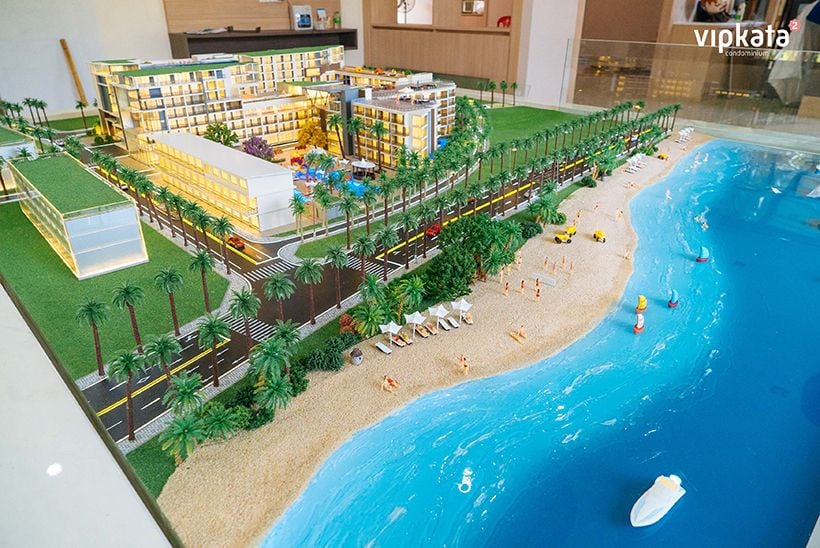 Phuket9 Company announces a buy-back option for VIP KATA Condominium Project with a rental return of 56% over 8 years.
The first two buildings of VIP KATA Condominium were launched in July 2018. After one month in August 2018, Phuket9 commenced construction of the second phase – 2 more buildings including 209 apartments, 2 common swimming pools, rooftop gardens, restaurants and a kids club.
By March 2019 foundation construction of 2 new buildings is completed and more than 50% of apartments are already sold out.
From March 2019 Phuket9 offers an option of re-purchasing apartments registered under leasehold. This offer is available only for a limited number of apartments.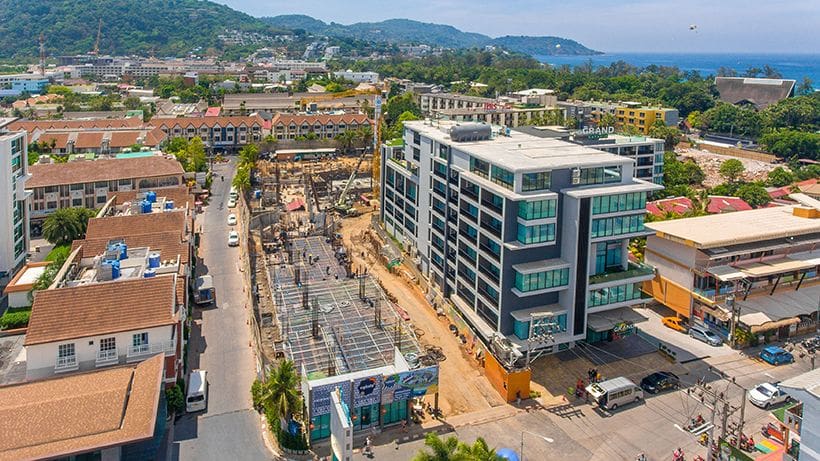 56% Rental Income
Rental program and apartment management in VIP KATA Condominium has been operating for 8 years and brings 7% income per annum to the customer. Value-added tax (VAT) is deducted from rental income.
At the end of a rental program agreement, further cooperation or agreement extension is discussed on a case-by-case basis.
Instant Rental Income
If a customer purchases an apartment in new buildings of VIP KATA Condominium, he/she has an opportunity to receive income starting the next day after full advanced payment is complete, even before construction is completed. In other words, if a customer decides to make a full advanced payment, his/her investment will bring income instantly after the payment is transferred to a company account.
Condominium Buyback Agreement
Agreement of buy-back by a developer is signed together with a unit purchase agreement from the VIP KATA Condominium. This agreement is an option for our customers.
The unit may be bought out by a developer at the end of the rental program (after 8 years). A customer has an opportunity to get 56% (7% per annum) rental return and plan an investment exit with 100% unit price return.
Condominium unit buyback agreement implies obligatory unit sale to a developer in case customer signed this agreement. If at the end of a rental program customer planning to sell an apartment by himself/herself at the market or extend rental program agreement with a developer, buy-back agreement should be not signed.
Condo Purchase in VIP KATA
If you want to purchase an apartment in the completed buildings of VIP KATA Condominium, or in one of the buildings under construction, you can contact Phuket9 sales department for more information. You will receive a current price list, apartment floor-plans for each level, reservation and payment details, examples of agreements translated into your language.
Purchase Process
You can purchase an apartment remotely. However if a customer has the opportunity it's better to visit the developer's office and construction site to see the location, check out the completed buildings of the first phase and construction works of the second phase.
Apartment Reservation
After choosing an apartment the customer makes the first payment 100,000 THB to Phuket9 and gets a receipt of their apartment reservation.
In most cases, apartment reservation is made only after visiting show-room and construction site. After 100,000 THB payment the customer leaves Thailand and further agreement signing is made remotely.
The signing of an Agreement
Preparation of purchase/sale agreement takes from a few days to 2 weeks, depending on how many amendments customer will make.
After all the preparations are done developer sends 2 signed copies to a customer by express mail.
The customer signs 2 copies and sends 1 of them to Phuket9 office address.
Payment by Agreement
After the agreement is signed the customer makes payment in accordance with the payment schedule specified by the agreement. After payment is received, the developer sends a receipt and the agreement comes into force.
Rental Income
Depending on the terms and conditions of the rental program, the developer transfers a percentage to the customer's Thai bank account twice a year.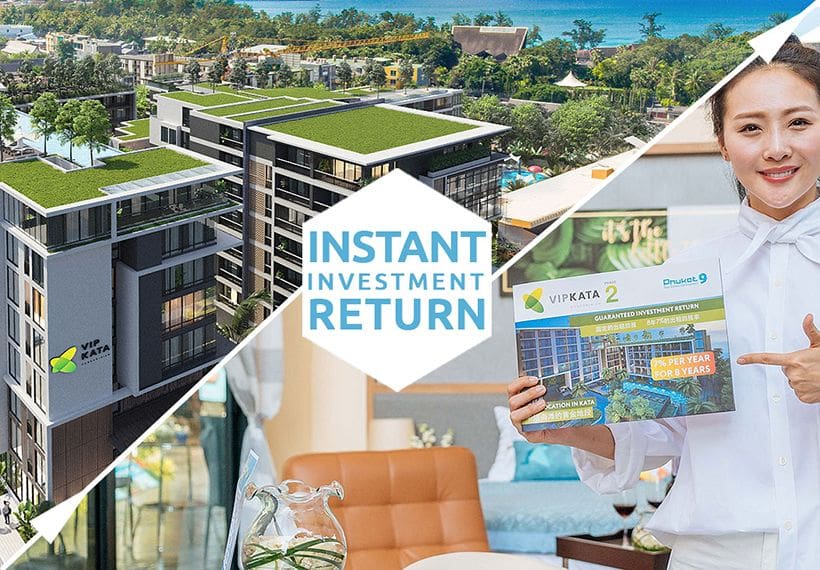 Investment With Guaranteed Income
If you're interested to invest in VIP KATA Condominium by Phuket9, please check out some of the following advantages of this project:
Location – 500 metres away from the beach, developed area facilities
Unique concept – more than 380 apartments, kids park, rooftop gardens
Completed buildings and 2 more buildings under construction
Rental program with 56% ROI – instant income already during construction works
Unit buy-back option for fixed investment exit
Furniture and decoration packages are included in the price
Bonuses for customers like discounted accommodation in company hotels
Phuket9 company is one of the fastest growing development companies in Phuket known for active construction of commercial properties in Phuket – hotels, kids parks, spa, medical clinics.
Welcome to Phuket! Contact us for more information, transfer order to company office or construction site.
Phuket9 sales department contacts: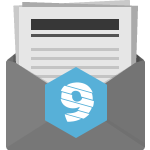 Receive Project Information and get in touch with our team to receive our latest sales kit to your mailbox. 
Сontact us directly:
[email protected]
+66 62 369 8978


Find more property for sale and rent across Thailand at Thaiger Property, powered by FazWaz. You can even list your property for free.

Do you need help with your business? Are you searching for a new job? Or an employer looking to hire? Try JobCute today.

Read more headlines, reports & breaking news in Phuket. Or catch up on your Thailand news.
Thai baht lowest since January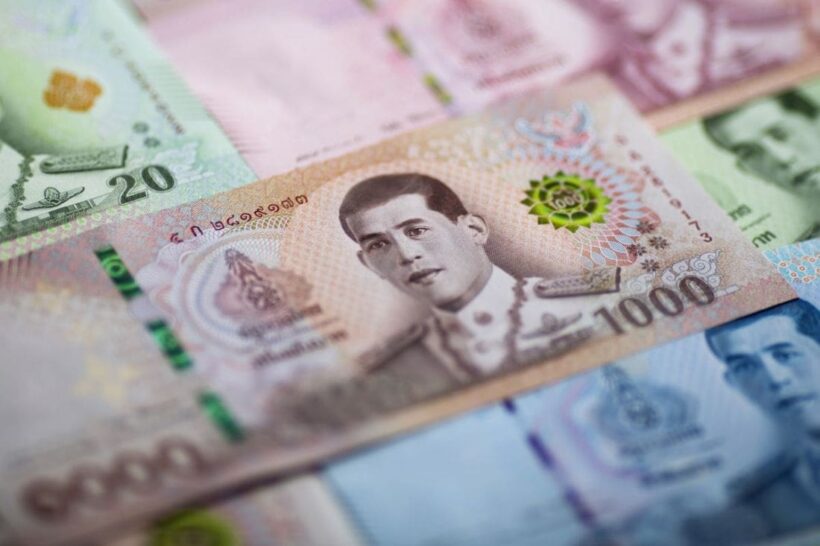 The Thai baht has been Asia's best-performing currency during Q1, 2019. But things appear to be losing momentum as the baht falls to its lowest since January.
The Thai baht weakened to as low as 32.035 per dollar, the lowest level since January 10th and falling through the psychological support of 32 baht in the US dollar.
Sentiment for the Thai currency has deteriorated as concerns linger over political stability after Thailand held its first general election on March 24 since the 2014 coup.
The Office of the Ombudsman issued a statement this week saying that it has accepted a petition seeking a review by a court on whether the election should be annulled.
Roong Sanguanruang, a market analyst at Bank of Ayudhya Pcl in Bangkok says, "As for domestic factors, we have hiccups in the political landscape and also have some of the impact from the dividend season" that contributed to the weaker baht.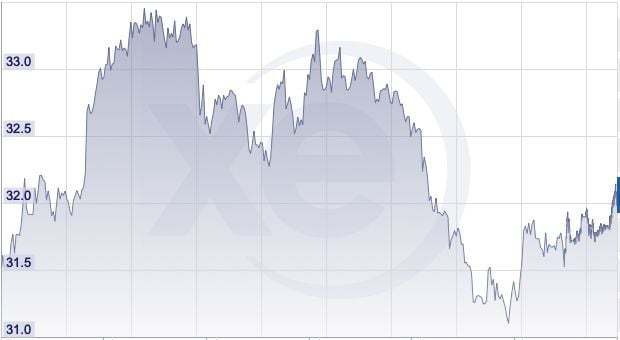 xe.com
Strong growth from key markets compensate for slight dip in Chinese tourists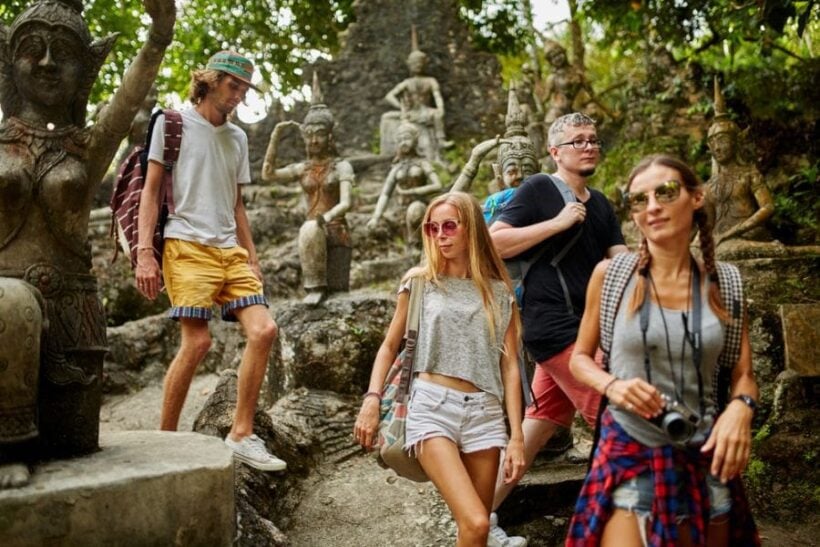 by Thanchanok Phobut | Senior Coordinator, Thailand
CBRE, international property consultants, believe that the Thai tourism market is still as resilient as ever.
Earlier this year, the Ministry of Tourism and Sports announced they are expecting more than 40 million tourists to visit Thailand this year, up from the record-breaking 38.3 million last year. According to the latest figures, the first two months of 2019 showed a 2.5% year-on-year growth in international tourist arrivals at 7.3 million, compared to 7.1 million the previous year.
In the first two months of 2019, the total number of Chinese tourist arrivals decreased slightly by 2.2% – 2.17 million in 2018 to 2.12 million this year. Chinese tourist arrivals in February, the month in which the Chinese New Year was celebrated this year, decreased by 12.3% year-on-year.
Other key feeder markets like Malaysia, India, Korea, and Japan showed double-digit growth in the first two months of 2019, with India having the highest growth at 20.1% year-on-year. Even though the combined number of tourists from these four feeder markets was smaller than that of the Chinese market alone, this positive trend could replace any loss of Chinese tourists. The challenge remains for Thailand to win back this biggest feeder market now that the most significant holiday for Chinese people has passed.
Bangkok still attracts tourists from around the world. The number of international tourist arrivals to Bangkok in the first two months of 2019 was 4.68 million, a 3% year-on-year growth. The development of a third runway in Suvarnabhumi International Airport, approved by the government on April 17, will strengthen Bangkok's capacity to handle larger numbers of tourists in the future.
"In the first quarter of 2019, Rosewood Bangkok, a 159 key luxury hotel next to Phloen Chit BTS station, opened its doors to the public. This was one of Bangkok's most highly-anticipated luxury hotel openings together with Capella Bangkok and Four Seasons Hotel Bangkok on the Chao Phraya River, both of which will open later this year, underpinning renewed interest in the riverside area and capitalising on recent developments outside of the hotel sector," comments Mr. Atakawee Choosang, Head of Capital Markets – CBRE Hotels in Thailand.
CBRE believes that Bangkok will continue to be one of the top tourist destinations in the world with new luxury hotel openings, improving infrastructure, and attractions that appeal to a wide range of tourists.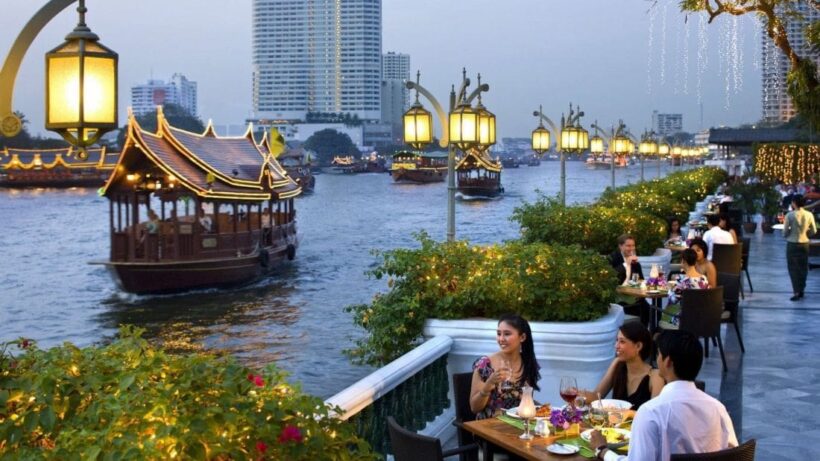 World Bank downgrades Thailand's 2019 GDP growth to 3.8%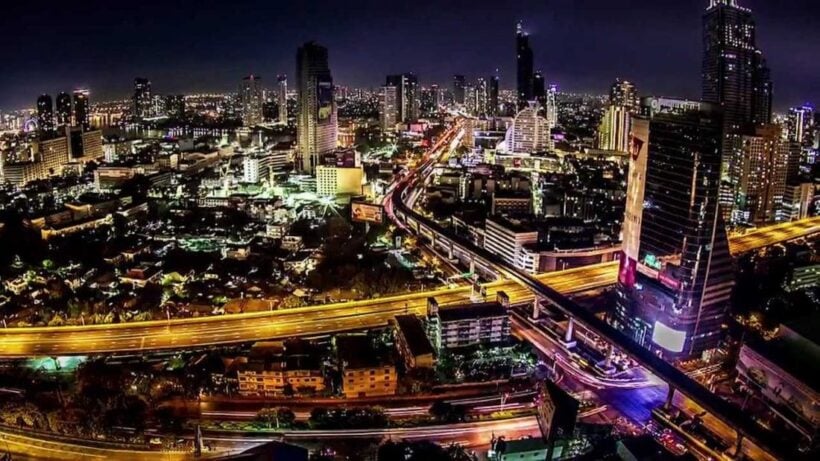 The World Bank is downgrading Thailand's growth projections to 3.8% from 3.9% for 2019. This compares to last year's 4.1% GDP. The Bank says that export growth has shrunk to 5.7% from last year's 5.9%.
The World Bank's senior economist for Thailand, Mr. Kiatpong Ariyapratya, says that the Word Bank also projects that Thailand's growth rate for next year would remain at 3.8%. He was citing the East Asia and Pacific Update report,
"Thailand's export growth projection for this year was adjusted down because of a global economic slowdown as a result of the simmering trade war between the US and China. Growth in tourist arrivals to Thailand this year is also projected to drop slightly."
Thai PBS reports that, although Thailand's growth projection is lower than the average 4%-5% rate for the rest of ASEAN, Mr. Kiatpong said that Thailand's economic growth trend was improving compared to the situation 2-3 years ago, especially investment in the government and private sectors and the private sector's consumption is picking up, constituting the main engines of economic expansion, expected to grow 4.6% and 4.3% respectively.
He warned that investments by the government sector for the year 2021, as well as government procurement projects and private sector investments, might be affected if formation of the new government is further delayed.