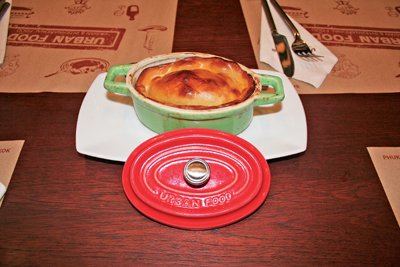 PHUKET: Outside Central Festival Phuket last Saturday evening, a camera convention was winding up in an orgy of punters taking photos of other people taking photos of people posing for another group of people taking photos of people taking photos. It was like an Escher illustration; a digital dog chasing its own tail in a blur of camera flashes and goofy poses.
A few steps further on at the southern-facing entrance stands Urban Food, a stylish and modern yet quaint 110-seat al-fresco and air-conditioned self-styled bistro that serves up mainly Mediterranean-style dishes, along with a good smattering of Thai/Asian cuisine.
It's spanking new and already a fave-rave venue for people looking for a cut-above-the-rest lunch as well as hungry shoppers with a penchant for something other than the nearby Golden Arches and finger lickin' food, and definitely a better health option when it comes to mall dining in Phuket.
Décor wise, the place is easy on the eye with white faux-chalk signage on black paneling, clever lighting and a spacious feel to it.
Now, generally speaking, photo menus are not exactly portents of haute cuisine, but in Urban's situation and location it's almost mandatory to use them and the restaurant cunningly makes the most out of the opportunity by using an attractive, colorful and easy-to-read layout.
Basically, if ordering steak, you can point to the four 'tenderness illustrations' that feature rare, medium rare, medium and well done. The same applies for the chili factor in the Asian dishes featured. It's practical, logical and, er… well done.
The Urban group is managed by French-born Frederic Garnier from Cannes. He tells me that at present there are two branches in Patong with one more due to open in Bangkok this spring, (does that make them urbanites?), then goes on to explain that the veggies are shipped in from Phang Nga Province and that most of the restaurant's red meats are from Australia and New Zealand. With Thailand's current flood-related food supply problems, this is good news, indeed.
The 44-label wine list is surprisingly easy on the wallet and we choose a red Marius Shiraz Grenache (780 baht) that goes down well with a four-cheese pizza (220 baht), a chicken and mushroom pie (230 baht) and a rather spectacular mixed grill on a wicked-looking skewer that conjures up lurid images of Vlad the Impaler; much to the delight of our carnivorous cameraman.
The pizza crust is excellent, as is the topping, but the chicken and mushroom pie pastry crust was more than I could handle so I removed it and ate straight out of the casserole. It was delicious. The mixed grill was a meat lover's dream and was beautifully presented, as was the juicy accompanying vegetable dish.
A meal at Urban is quite a feast and everyone enjoyed it, including little three-year-old Beng who tucked into a khao phad goong (120 baht) and an orange juice.
Mention must be made of the heroically named Wanchai One-Eye (no kidding, or at least that's how he pronounced his name) whose English and waiting skills are really quite outstanding. And it's comforting to note that, on closer examination, our waiter is not a Cyclops.
Make no mistake; this is feel-good comfort food at its zenith. It's there for a reason called 'mall hunger'. Urbane it ain't, but it is definitely Urban. Check it out for its fresh salad bar and wide-ranging menu.
Urban Food: GF at Central Festival, Phuket. W: urbanfood.biz T: 076-390802.
— Sam Wilko
Keep in contact with The Thaiger by following our
Facebook page
.
Out of 37 countries, Thailand has the worst pension system, says Bloomberg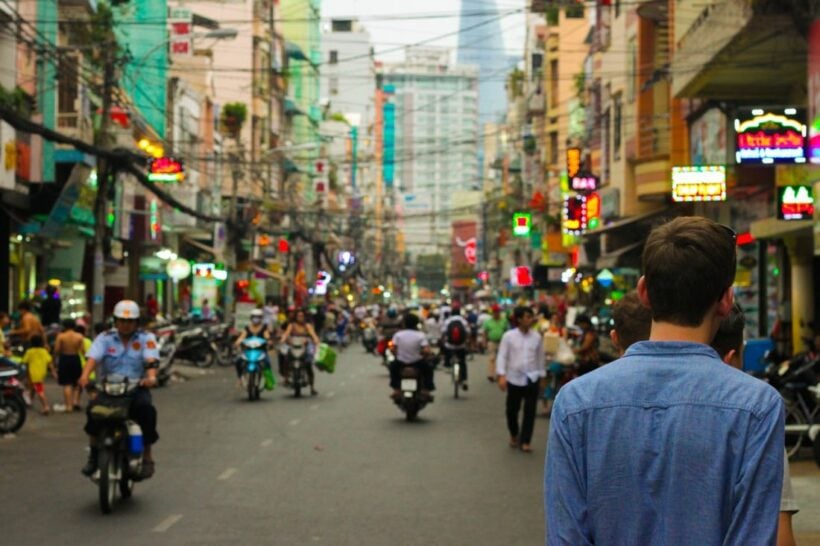 Thai Residents reports that on Sunday, Bloomberg published an article on the world's best pension systems, using information gathered from the 2019 Melbourne Mercer Global Pensions Index.
The survey looked at the pension systems of 37 countries with metrics including employee rights, savings, the number of homeowners, growth of assets, and growth of the economy. The purpose of the analysis was to determine what was needed to improve state pension systems and to gauge the level of confidence citizens had in their state pension system.
The Netherlands and Denmark were found to have the world's best state pensions, with Australia, Finland, Sweden, Norway, Singapore, New Zealand, Canada, and Chile next. Out of all 37 countries, Thailand finished last, with what the report described as an extremely ineffective and ambiguous system.
"Thailand was in the bottom slot and should introduce a minimum level of mandatory retirement savings and increase support for the poorest."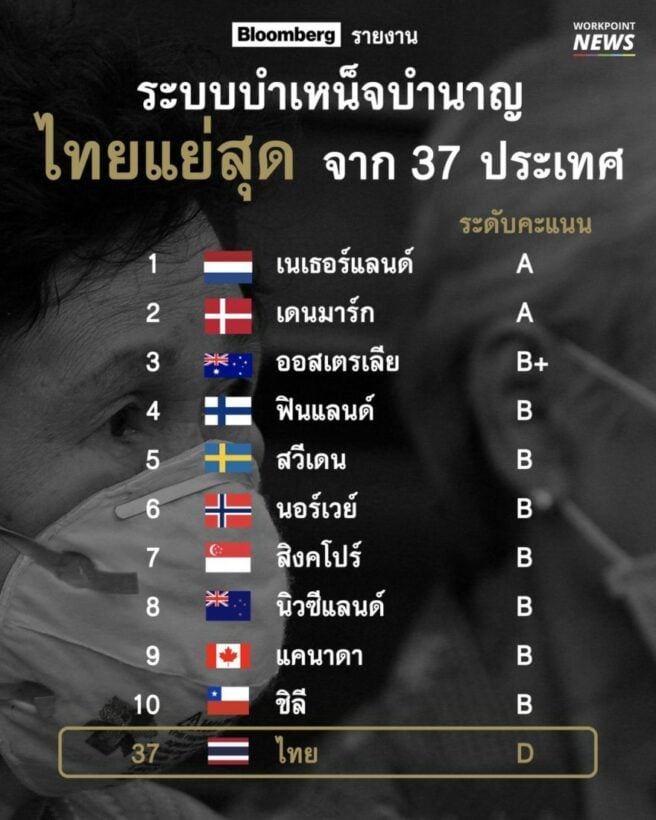 Photo: WorkpointNews
Thai Residents states that only those employed within the government system in Thailand are eligible for a pension based on salary. For most Thai citizens, pension amounts vary from 600 baht to 1,000 baht a month, depending on the recipient's age.
A report carried out by The Securities and Exchange Commission (SEC) advises Thai citizens to have at least 4 million baht saved by the time they retire, but Thai Residents reports that 60% of Thai retirees have less than 1 million baht in savings, with one in three citizens who have reached retirement age are forced to continue working in order to survive.
SOURCE: thairesidents.com
Keep in contact with The Thaiger by following our
Facebook page
.
Tax on salt content being considered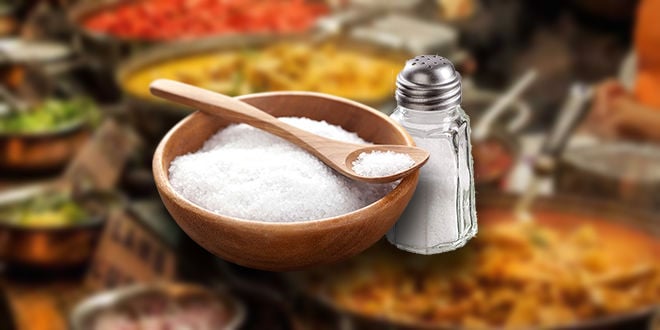 The Excise Department is considering imposing a tax on the salt content of food to encourage food producers to reduce the sodium content of snacks, instant noodles and seasoning cubes.
The director of the Office of Tax Planning said that the department is discussing a limit on the amount of sodium food can contain, in line with the standard set by the World Health Organization (WHO), which is 2,000 milligrams of salt per day.
In reality, Thai people consume an average of 1,000 milligrams per meal, making their daily intake well above WHO guidelines, according to the director.
He said any tax imposed would be at a level which would encourage food producers to reduce the sodium in their processed food without being punitive, adding that the proposal isn't intended to generate more tax revenue, but to help protect the health of consumers. Excessive sodium in the diet can lead to high blood pressure and kidney disease.
Fish sauce, soy sauce and salt would not be taxed.
SOURCE: thaipbsworld.com
Keep in contact with The Thaiger by following our
Facebook page
.
Water shortage warnings in 22 provinces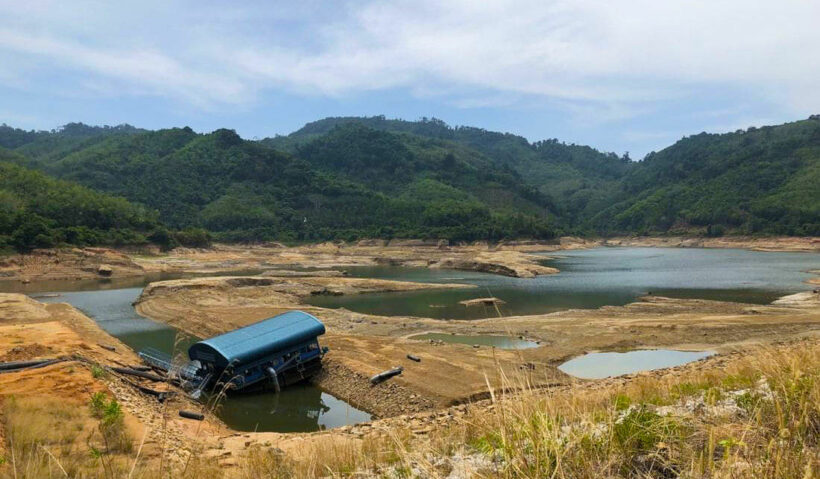 People living in 22 Thai provinces are being warned to prepare for shortages of drinking water during the upcoming dry season, due to start on November 1st.
The warning was issued by the National Water Resources Office, citing low levels in reservoirs, which are the main sources for tap water production waterworks in 22 provinces.
Areas at risk identified by the office are in northern, north-eastern, eastern and southern provinces.
Measures have been adopted by agencies charged with dealing with water shortages. including dredging water channels to allow greater volumes of water to flow into reservoirs, drilling underground wells, enlarging storage ponds and the purchase of water to supply to those in urgent need.
The Royal Irrigation Department has announced that people should use water sparingly.
There are currently about 6 billion cubic metres of usable water in reservoirs in the affected provinces, with 5 billion cubic metres reserved for consumption and ecological preservation, leaving only 1 billion cubic metres for use in agriculture.
This means farmers in the Chao Phraya river basin may not be able to grow a second crop of rice this year.
SOURCE: thaipbsworld.com
Keep in contact with The Thaiger by following our
Facebook page
.