Odd number wins the Thai lotto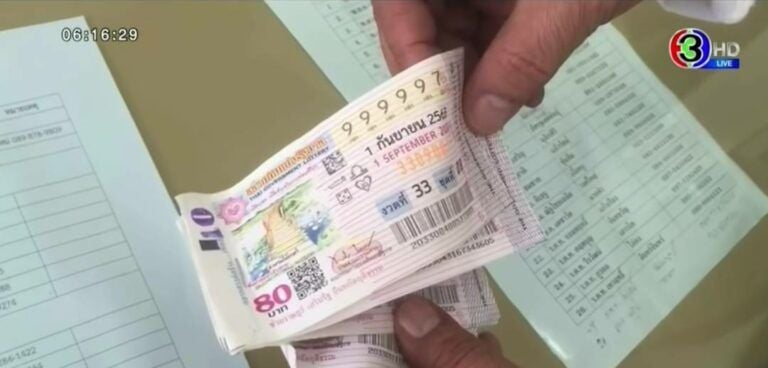 It's enough to send a Thai gambler into a frizz. A rather odd number won the 6 million baht jackpot in Tuesday's bi-monthly Thai lottery. The ticket '999997' was the prize winning number and Thai netizens are going ballistic! Usually when picking out a lucky number, people would rarely choose a ticket with so many repeating numbers.
But 52 year old Nattaya Thongson from Surat Thani bought 2 tickets with the same number, saying she was just looking for a ticket with 97 as the last 2 digits.
"I still cannot believe my own eyes that I was going to have 12 million baht overnight. I might spend some for merit, paying debts, and money investment for future business."
The lottery is taken a lot differently in Thailand than it is in western countries. The Pattaya News says there are many different and superstitious ways people in Thailand figure out a lucky number. Some people say they speak to spirits and some pray, Pattaya News says.
Some collect numbers from certain events in daily life, like childbirth. Many rush to buy lottery tickets after a baby is born in a car, taking note of the car's license plate number.
Last year, a baby was born at a Chon Buri hospital with 12 fingers and 12 toes. People who witnessed the birth said they planned to buy lottery tickets associated with the event. Some said they would find tickets with the number 24, representing the number of fingers and toes the child has. They also said they would find tickets with the car's license plate number, 2289.
A few months ago, a Central Thailand couple won a total of 24 million baht when 4 of their tickets were big winners. The wife says she specifically bought tickets with the number 67, representing her husband's age.
Foreigners can also play the Thai lottery. The draw is the 1st and 16th of every month.
SOURCE: Pattaya News
Keep in contact with The Thaiger by following our
Facebook page
.
Never miss out on future posts by
following The Thaiger
.
Mother allegedly kills 3 year old daughter in Surat Thani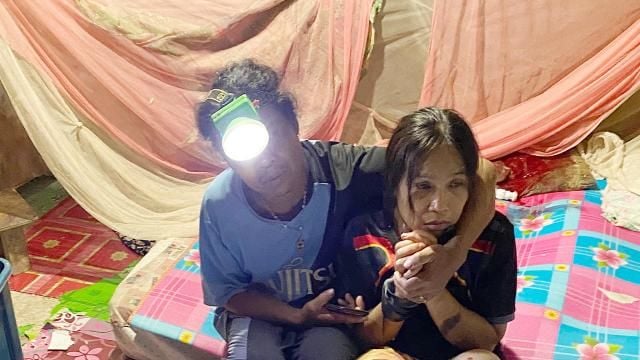 A mother allegedly slashed her 3 year old daughter's throat in Surat Thani's Phun Phin district. The child was sleeping beside her at their rubber plantation home.
Police say they found the child dead on the mattress, soaked in blood. They say the child's throat had a deep cut. 43 year old Bupha Yuensuk admitted to the murder, police say.
On the morning before Bupha allegedly killed her daughter, she had a panic attack and was worried her daughters would be gang raped, according to her husband, 43 year old Sathit Uantui.
That night, Sathit, who was sleeping in another bed, woke up and saw his wife trying to cut her own neck, he says. He quickly took away the knife and saw his 3 year old daughter next to her, dead. He then called the police.
Sathit told police the family moved from the Isaan province Sakon Nakhon down south to Surat Thani's Phun Phin district to work as rubber tappers. The family brought their 2 daughters along with them, ages 3 and 8. They also have a son, but he stayed up north with the grandmother.
Police are still investigating and plan to press charges.
SOURCE: Bangkok Post
Catch up with the latest daily "Thailand News Today" here on The Thaiger.
Keep in contact with The Thaiger by following our
Facebook page
.
Never miss out on future posts by
following The Thaiger
.
Phatthalung 20 year old arrested for killing girlfriend and putting body in a cage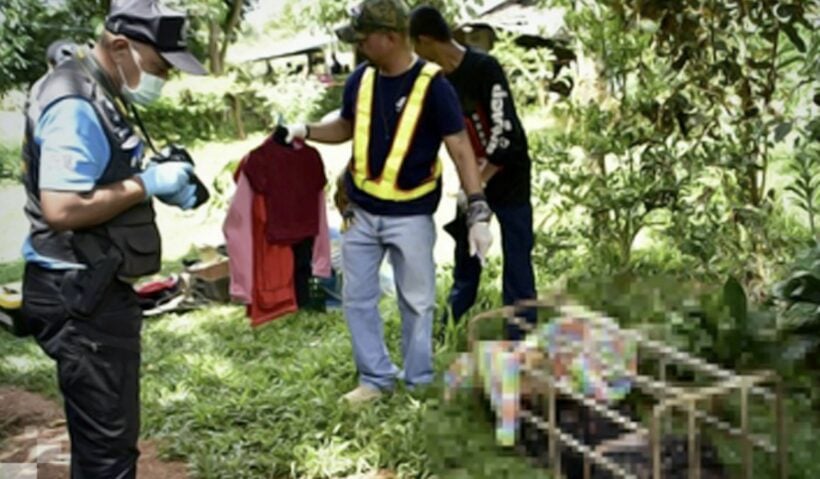 A Phatthalung man has been arrested over the killing of his 23 year old girlfriend. He has been identified as 20 year old Natthapol Dumsin. The man allegedly smashed her head repeatedly, killing her because she said she wanted to break up with him. Police say he has now confessed to the crime.
Phatthalung Police acted after receiving reports of a female corpse being found packed inside a cage outside a house in Khuan Khanun district, in the north of Phatthalung province, southern Thailand. The body was found laying face down, with the forehead and left eye smashed in. There had been little attention to hiding the body in the cage. Police estimated that Kochakorn must have been killed at least 9 hours before, judging by the state of the body.
The body was identified as 23 year old Kochakorn Thongdeepheng.
Investigation showed that the woman had been the girlfriend of Natthapol Dumsin. Neighbours told police that the woman had showed up at her boyfriend's home on Saturday night and that the couple had been quarrelling. But they say nobody really paid much attention because "the couple were always fighting".
Natthapol initially denied being involved in the case but Police say he confessed to the assault after a long interrogation. He has since allegedly admitted to killing his 23 year old girlfriend after she told him she wanted to break up, and placed the corpse in the cage outside the house.
SOURCE: Nation Thailand
Keep in contact with The Thaiger by following our
Facebook page
.
Never miss out on future posts by
following The Thaiger
.
Surat Thani police chase leads to drug bust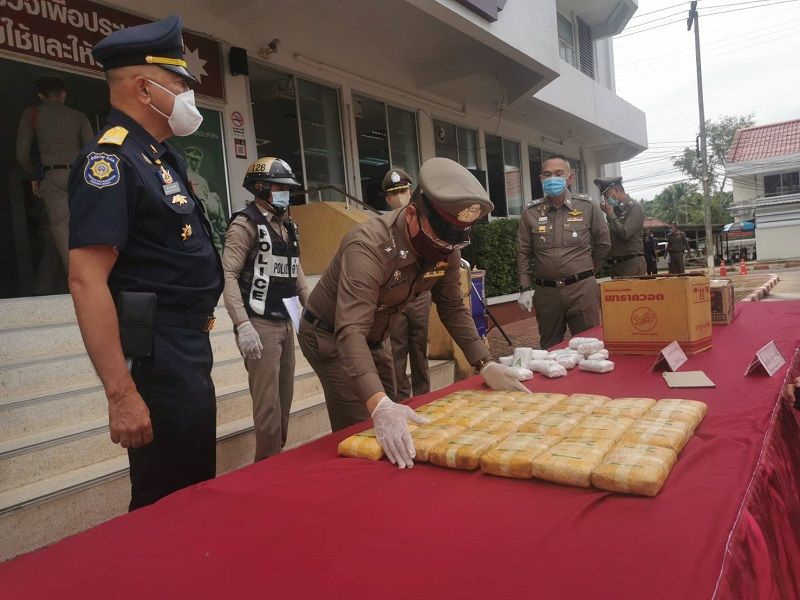 A police chase led officers to stop and search a man's truck in Thailand's south, discovering nearly 400,000 methamphetamine pills. They arrested 44 year old Thammarat Phothisan for allegedly carrying 396,000 methamphetamine pills in his truck.
Thammarat was driving toward the Surat Thani's Phun Phin district checkpoint when he suddenly turned around and sped off. The province's police chief says Thammarat was just 200 metres from the checkpoint when he made a sudden U-turn. The police chased the Mitsubishi pickup truck and shot out the left rear tyre, forcing the vehicle to stop.
Police searched the vehicle and found 4 blue plastic containers. 1 of the containers had 396,000 methamphetamine pills. Thammarat told police he picked up the pills in Phun Phin and planned to deliver them to Songkhla's Sadao district, right next to the Malaysian border.
Thammarat has a history of drug offences and spent time in prison. Police say the man was released 2 years ago.
SOURCE: Bangkok Post
Keep in contact with The Thaiger by following our
Facebook page
.
Never miss out on future posts by
following The Thaiger
.