Former army captain gets death sentence over Si Sa Ket murder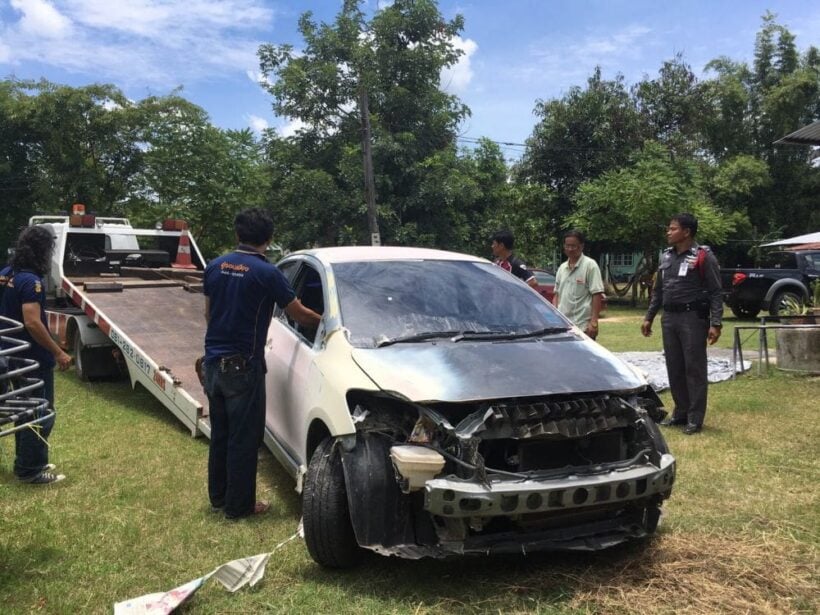 After nearly a year in court, the former army captain Supachai Paso has been sentenced to death over the abduction and murder of Si Sa Ket-based administration organisation official Juthaporn Oun-on.
Si Sa Ket is north east of Bangkok on the northern Cambodian border.

He was also ordered to pay 2.37 million baht in compensation, plus 7.5% annual interest until the full payment is made, to the deceased woman's family.

The Kantharalak Provincial Court found the 30 year old Supachai guilty of criminal charges including the premeditated murder of 37 year old Juthaporn, illegal detention, destroying the body to conceal the crime, stealing Juthaporn's car, cell phone, gold ornaments and over 10,000 baht in cash. He also took her Thai ID card, used fake documents and destroyed documents, according to the court ruling.

The former army officer was also found guilty of fraud by misrepresenting himself as another person and illegally accessing another citizen's computer-based information.

Juthaporn disappeared in July 2017.

Police had investigated possible motives for her disappearance, including a dispute over a debt and her relationship with Supachai, who was linked to the case following the police's discovery on August 8, 2017, of Juthaporn's Toyota Vios. The car had been resold three times in the interim before it was discovered at an Ubon Ratchathani garage.

An inquiry into the sales and testimony that Juthaporn had told her friend she would collect a debt from an Ubon Ratchathani-based army officer on the day she disappeared led to the questioning of Supachai.

During that time, Juthaporn's relatives, fearing for her safety, joined villagers to search for her body in the forest along the Si Sa Ket border on numerous occasions. Eventually a skull, bones and other items were found in October 2017 in the "Emerald Triangle" forest near the 2305th Paramilitary Ranger base in Ubon Ratchathani's Nam Yeun district.

The remains and other items were later identified as belonging to Juthaporn.

The court was guarded by 100 police and army personnel on Thursday morning ahead of the court verdict. while Juthaporn's parents Boonlert and Laem Oun-on and other relatives held a picture of their deceased daughter. Supachai, who was brought from the Kantharalak detention centre, arrived at the back of the court building and was swiftly led to the court amid tight security.

Ahead of the verdict, 63 year old father Boonlert commented that he believed justice would prevail in the case and he called for a death sentence for Supachai. The victim's relatives said they are satisfied with the verdict and were ready to fight again if Supachai decided to appeal against his sentence.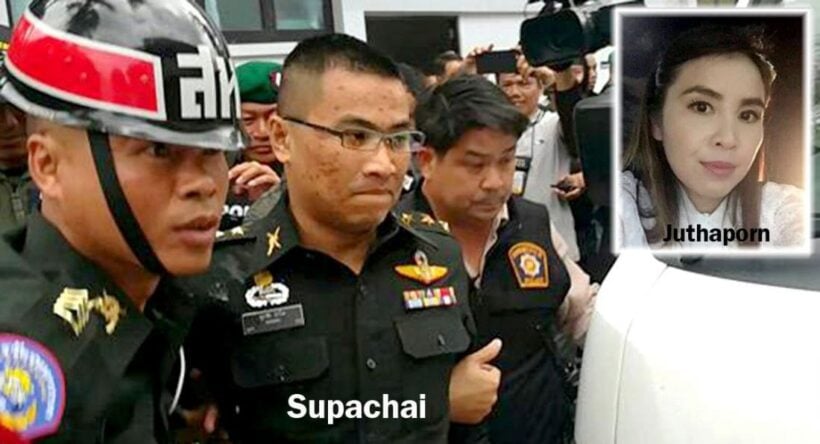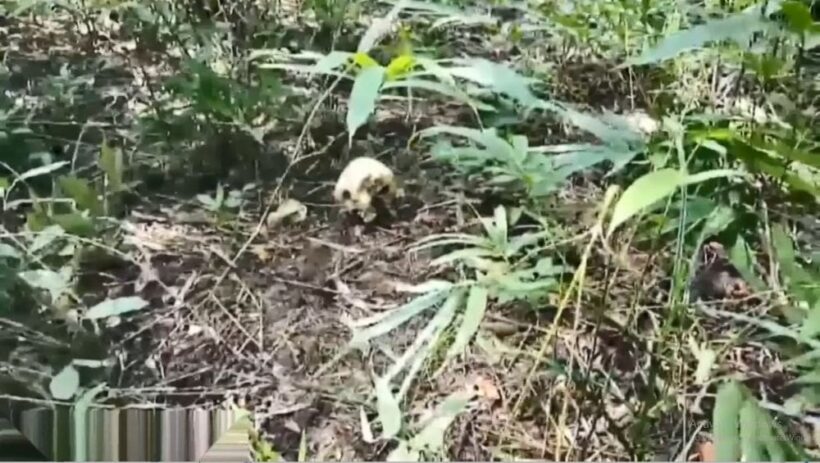 SOURCE: The Nation
Keep in contact with The Thaiger by following our
Facebook page
.
Never miss out on future posts by
following The Thaiger
.
145 more on Special Tourist Visa arrive in Bangkok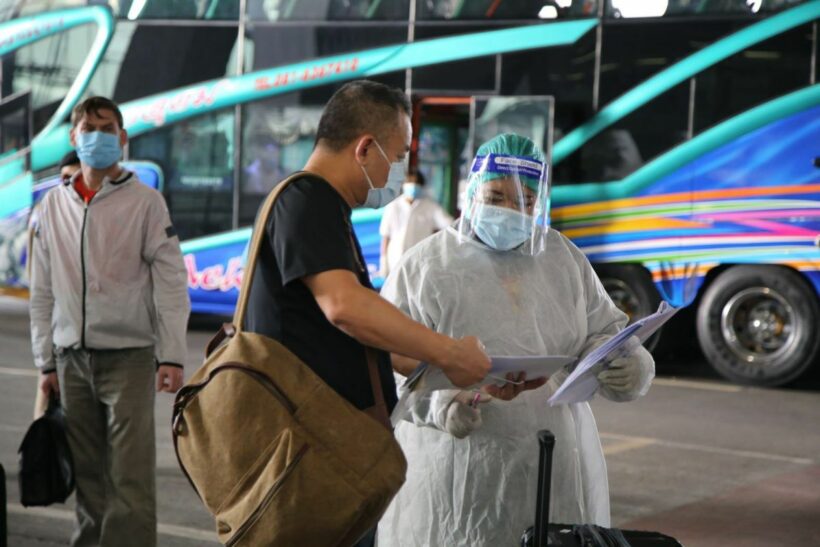 145 people on the new Special Tourist Visa arrived in Bangkok yesterday from Guangzhou, China, the second group after Thailand's 7 month ban on international tourists. 39 people on the new long stay visa arrived last week, a small, yet significant step forward for Thailand as it pries open the borders for tourists, albeit with a lot of paperwork, restrictions AND the 14 day quarantine.
The country went from welcoming millions of tourists each month before the pandemic to zero from late-March until a few weeks ago. In 2019, nearly 40 million tourists visited Thailand.
All the tourists passed the Covid-19 screening upon arrival at the Suvarnabhumi Airport. They are now required to go through a 14 day quarantine at an approved hotel or facility before travelling the country.
The tourists were on the same China Southern Airlines flight as 118 foreigners with Thai work permits who were entering Thailand for business purposes, according to the airport's deputy director Kittipong Kittikachon. 16 Thais were also on the flight, travelling back home from China.
While some have been concerned that opening the borders to foreign tourists could cause another outbreak (even though the tourists are also required to quarantine), Kittipong says there is "no chance" that the coronavirus will spread from the tourists. He says strict health measures are in place and the tourists are coming from areas that are considered a "very low risk" with no recent local transmissions of the virus.
SOURCE: Pattaya News
Catch up with the latest daily "Thailand News Today" here on The Thaiger.
Keep in contact with The Thaiger by following our
Facebook page
.
Never miss out on future posts by
following The Thaiger
.
3 Chinese casino workers arrested with 8 million baht after illegal crossing from Myanmar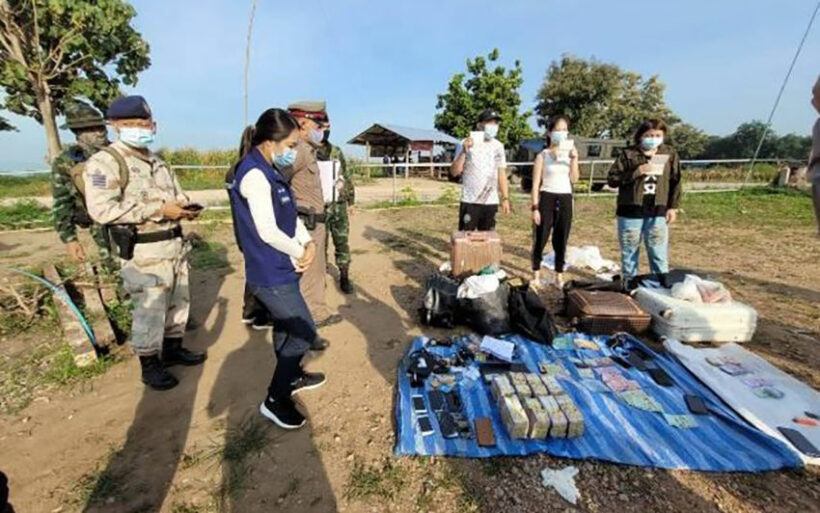 Officers from the Thai police and military have arrested 3 Chinese nationals after they crossed illegally into Thailand from the Burmese town of Myawaddy. Thai Residents reports that the 2 women and 1 man were workers at a casino in Myanmar and were arrested in possession of 8 million baht. Officers detained them as they were getting into 2 cars allegedly arranged for them by 2 Thai men .
The arrests happened in the district of Mae Sot, in the northern Thai province of Tak, where border patrols have been increased in light of a surge in Covid-19 cases in Myanmar. The Chinese nationals crossed the Moei River, which separates Myawaddy and Mae Sot, with the assistance of a Burmese national. It's understood they were attempting to flee Myanmar due to the Covid-19 outbreak in the country.
SOURCE: Thai Residents
Keep in contact with The Thaiger by following our
Facebook page
.
Never miss out on future posts by
following The Thaiger
.
Thai PM: Do you know what will happen if I resign?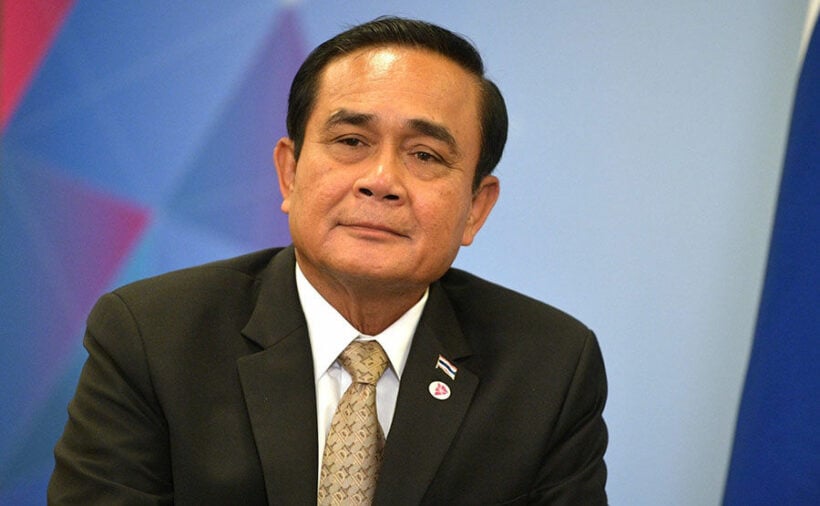 The Thai PM has asked opposition MPs if they know what would happen if he resigns – then proceeded to tell them. Speaking in Parliament yesterday, prime minister Prayut Chan-o-cha called on members of the opposition to clarify whether they want him to resign or to dissolve the House of Representatives.
Thai PBS World reports that his comment was in response to Pheu Thai MP Chulapant Amornvivat urging him to do the responsible thing and step down. The PM replied by asking if MPs knew what that would entail. He then went on to explain that if he resigns, Cabinet would technically be dissolved too, but be required to remain on in an acting capacity until there is a replacement Cabinet.
He added that a new PM would be elected by Parliament (under the current 2017 charter), but the winning candidate would need half of MP and Senators' votes. He then pointed out that if he opts to dissolve the House of Representatives, all MPs lose their parliamentary status and a general election will be called.
Anti-government protests have been taking place since mid-July and show no sign of stopping. Indeed the royalist factions are now mounting counter-protests in support of the government and 'status quo' as regards the Thai monarchy. The primarily student-led movement is calling for the PM's resignation, the dissolution of Parliament, fresh elections, and a Charter (constitution) re-write, among other demands. So far, the PM has held fast despite growing calls for him to go.
Protesters handed over a letter at the German Embassy last night.
SOURCE: Thai PBS World
Keep in contact with The Thaiger by following our
Facebook page
.
Never miss out on future posts by
following The Thaiger
.