Former army captain gets death sentence over Si Sa Ket murder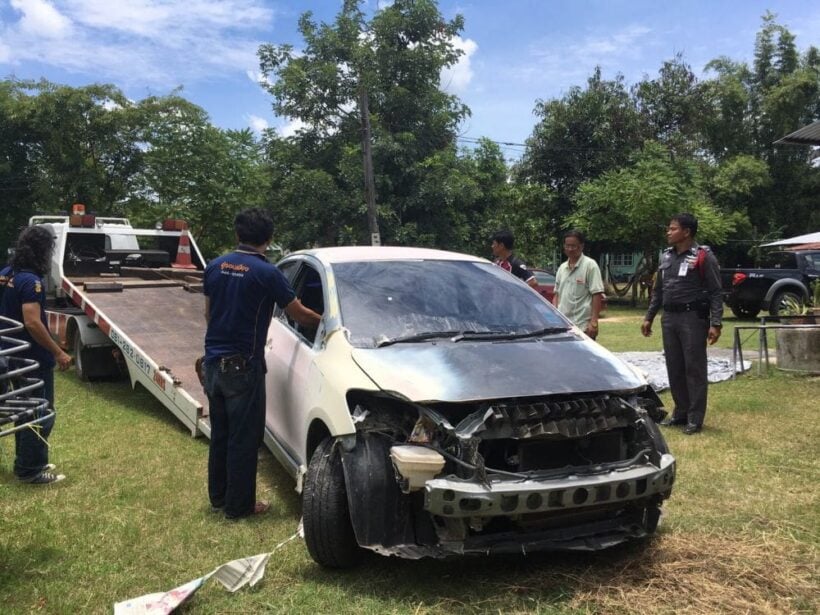 After nearly a year in court, the former army captain Supachai Paso has been sentenced to death over the abduction and murder of Si Sa Ket-based administration organisation official Juthaporn Oun-on.
Si Sa Ket is north east of Bangkok on the northern Cambodian border.

He was also ordered to pay 2.37 million baht in compensation, plus 7.5% annual interest until the full payment is made, to the deceased woman's family.

The Kantharalak Provincial Court found the 30 year old Supachai guilty of criminal charges including the premeditated murder of 37 year old Juthaporn, illegal detention, destroying the body to conceal the crime, stealing Juthaporn's car, cell phone, gold ornaments and over 10,000 baht in cash. He also took her Thai ID card, used fake documents and destroyed documents, according to the court ruling.

The former army officer was also found guilty of fraud by misrepresenting himself as another person and illegally accessing another citizen's computer-based information.

Juthaporn disappeared in July 2017.

Police had investigated possible motives for her disappearance, including a dispute over a debt and her relationship with Supachai, who was linked to the case following the police's discovery on August 8, 2017, of Juthaporn's Toyota Vios. The car had been resold three times in the interim before it was discovered at an Ubon Ratchathani garage.

An inquiry into the sales and testimony that Juthaporn had told her friend she would collect a debt from an Ubon Ratchathani-based army officer on the day she disappeared led to the questioning of Supachai.

During that time, Juthaporn's relatives, fearing for her safety, joined villagers to search for her body in the forest along the Si Sa Ket border on numerous occasions. Eventually a skull, bones and other items were found in October 2017 in the "Emerald Triangle" forest near the 2305th Paramilitary Ranger base in Ubon Ratchathani's Nam Yeun district.

The remains and other items were later identified as belonging to Juthaporn.

The court was guarded by 100 police and army personnel on Thursday morning ahead of the court verdict. while Juthaporn's parents Boonlert and Laem Oun-on and other relatives held a picture of their deceased daughter. Supachai, who was brought from the Kantharalak detention centre, arrived at the back of the court building and was swiftly led to the court amid tight security.

Ahead of the verdict, 63 year old father Boonlert commented that he believed justice would prevail in the case and he called for a death sentence for Supachai. The victim's relatives said they are satisfied with the verdict and were ready to fight again if Supachai decided to appeal against his sentence.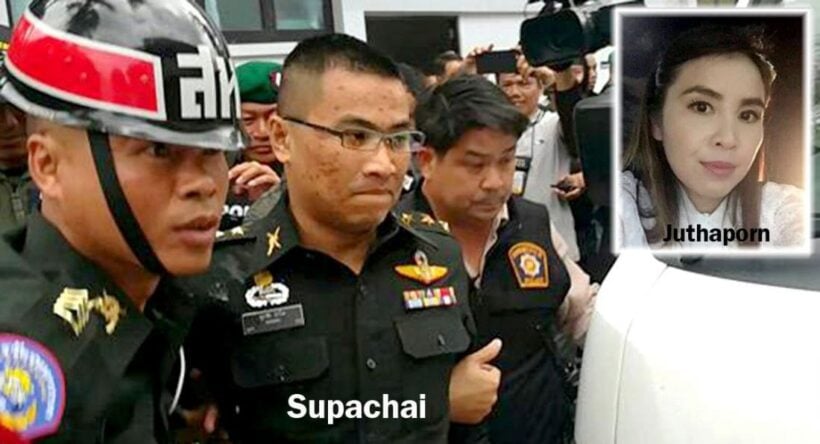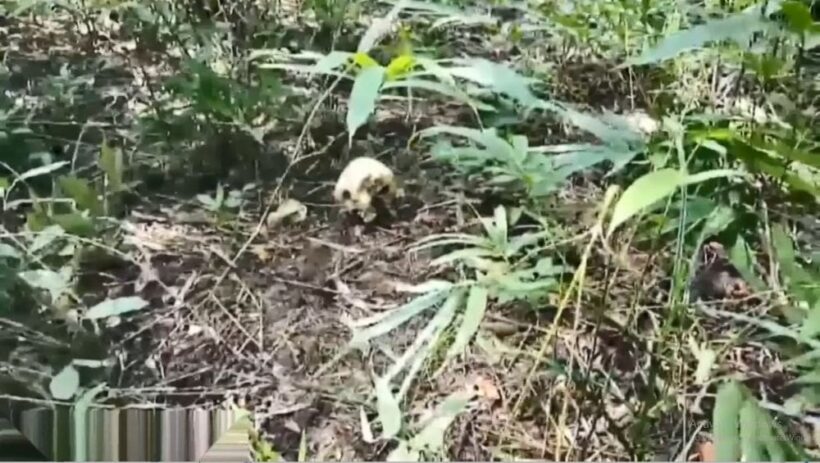 SOURCE: The Nation


Read more headlines, reports & breaking news in Thailand. Or catch up on your Thailand news.
IKEA Thailand launches full online store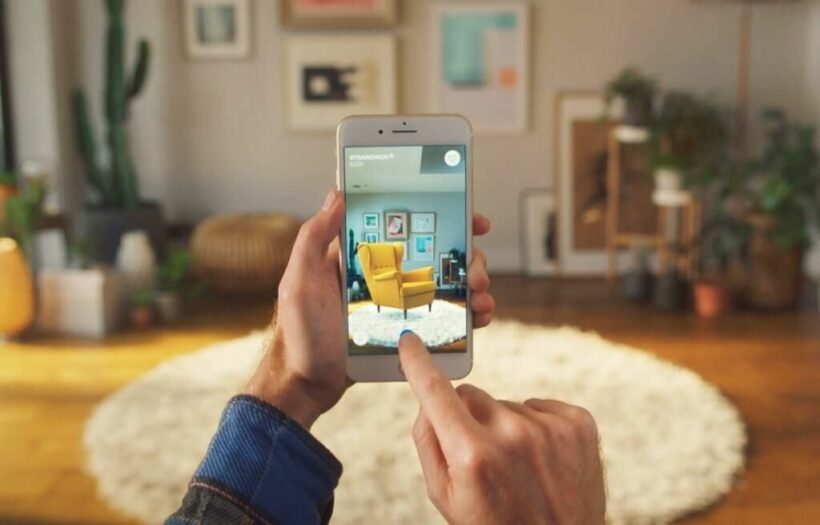 "…it took IKEA about two years to study the market demand, develop the infrastructure, and prepare everything before launching their e-commerce service in Southeast Asia."
by Kwanchai Rungfapairsarn
IKEA Thailand has announced the official launch of its IKEA Online Store as it gets set to better provide for individual customers across the Kingdom.
IKEA Thailand say the seamless online shopping experience will offer the same journey and impression customers get when they visit a physical IKEA store.
"We see the potential – it is a potential in Thailand for IKEA. We have only been accessible within Bangkok so far, and now we will be accessible for people from across the country," Lacia Sherlock, the deputy retail manager for Thailand, Singapore and the Philippines, said.
"The delivery prices need to be affordable and all the services need to be accessible for consumers living outside of Bangkok, so that they are able to get the assembly or whatever they need."
IKEA has developed the full e-commerce platform for modern shoppers providing a convenient channel to access it products and inspirations, 24 hours a day and from anywhere in Thailand.
Sherlock said it took IKEA about two years to study the market demand, develop the infrastructure, and prepare everything before launching their e-commerce service in Southeast Asia.
"We aim to provide an impressive online shopping experience similar to the shopping experience customers get when visiting our physical stores. The online store has been available in Singapore and Malaysia within Southeast Asia."
"We are pleased to now be able to provide this access to Thais. We have been wanting to do this for a long time, along with providing them with a superior experience and inspiration through both of our two Bangkok stores," said Sherlock.
IEA soft-launched its e-commerce service in Thailand on March 26 in order to test the system and procedures and ensure they were fully functional before yesterday's official launch.
"We are looking at achieving 17,000 online orders this year. We believe that the IKEA Online Store will help strengthen IKEA Thailand and drive sustainable growth, as our popular in-store shopping experience is complemented by our new online offering."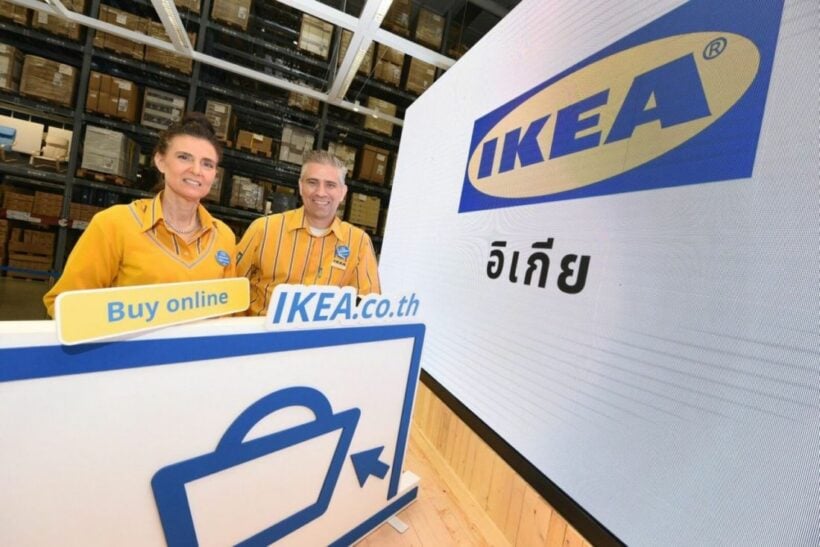 PHOTO: The Nation
Thanathorn is able to attend this afternoon's opening of Parliament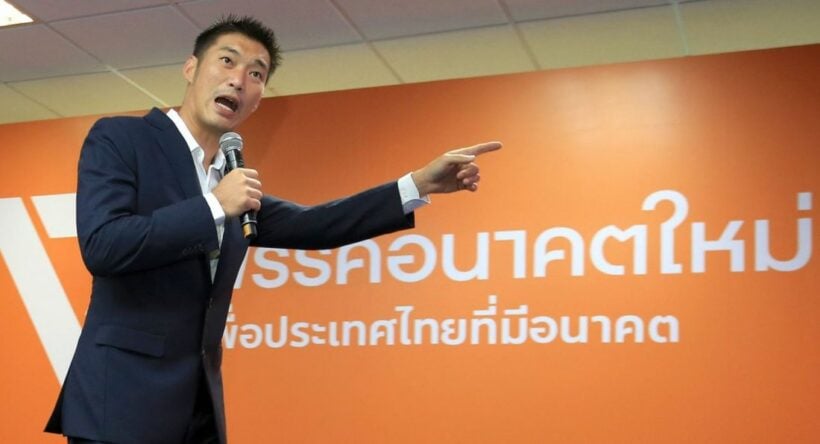 PHOTO: Future Forward party leader Thanathorn Juangroongruangkit, heading to the opening of Parliament today?
Future Forward party leader Thanathorn Juangroongruangkit has been told he can attend the opening of parliament today by His Majesty the King in the conference hall of the Ministry of Foreign Affairs.
But the 41 year old leader of Future Forward is yet to confirm his attendance after being told yesterday he would not be able to be part of the opening proceedings.
Sorasak Pienwech, the secretary-general of the House of Representatives, says his office is yet to receive a formal order from the Constitutional Court temporarily suspending Thanathorn's parliamentary membership so, as far as they're concerned, he is still a member of parliament and is permitted to attend today's opening at 3pm.
The Constitutional Court voted 8:1 yesterday to suspend Thanathorn's parliamentary membership after it unanimously voted to accept the Election Commission's media share ownership case against him.
As for the meeting of MPs tomorrow, in the conference hall of TOT Company on Chaengwattana road, he said Thanathorn can attend because he has not yet taken an oath as constitutionally mandated.
After the oath-taking ceremony, however, he will have to stop performing his duties as an MP and will have to leave the meeting, according to Mr. Sorasak.
Informed sources said that Mr. Pornpektch Wichitcholachai, former president of the junta-appointed National Legislative Assembly, will be nominated as the only candidate and he is likely to be elected the Senate speaker because of his close connection with the junta, especially Prime Minister Prayut Chan-o-cha.
SOURCE: Thai PBS
"Medical cannabis is no panacea" – Thai FDA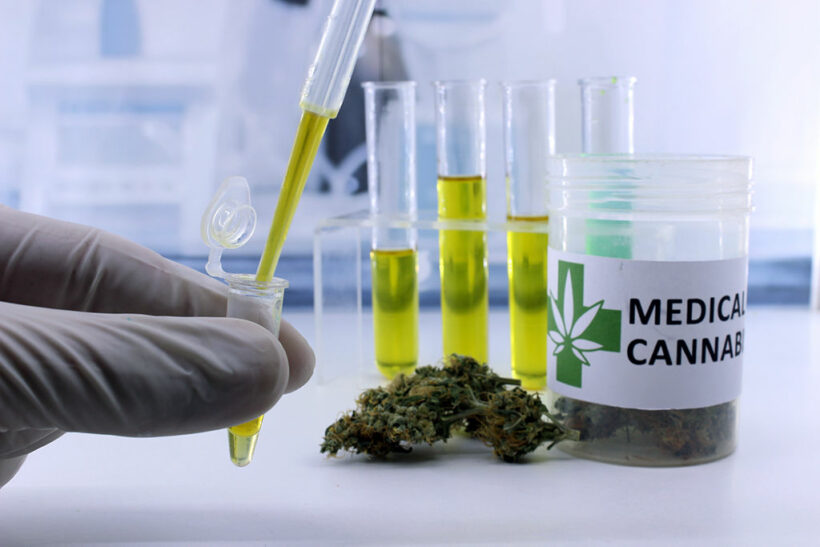 The Thai Food and Drug Administration is again warning the public that cannabis is not a magic medicine that can cure all illnesses.
The FDA deputy secretary-general Dr Surachoke Tangwiwat has repeated the warning that cannabis cannot cure many illnesses, including diabetes, high blood pressure and heart problems as well as mental illness. The doctor has issued the warning after noting the types of people surrendering their marijuana and registered themselves as cannabis users during the three-month medical marijuana amnesty period that ended last Tuesday.
He was surprised when most of the residents who showed up to register were teens. He said that, under the regulations, no teens were allowed to use marijuana and that they have to get written permission from their parents.
"I wish to make it clear that cannabis will not help heal those illness. Those who use the plant to cure a disease could suffer side-effects. We do not know for sure the exact amount each patient needs and the suitable breed of the plants."
"Some ingredients of the herb could cause side-effects such as hallucinations."
His office has received a series of reports from the intensive care units of several hospitals reporting they had treated patients suffering from headaches and fainting after using cannabis," Surachoke said.
The existing laws do not permit cannabis use by those under 20 years old.
On Tuesday, the last amnesty day, about 20,000 people showed up to surrender the herb they possessed, the FDA chief said.
SOURCE: The Nation