World
Unofficial confirmations that Vichai Srivaddhanaprabha was aboard crashed helicopter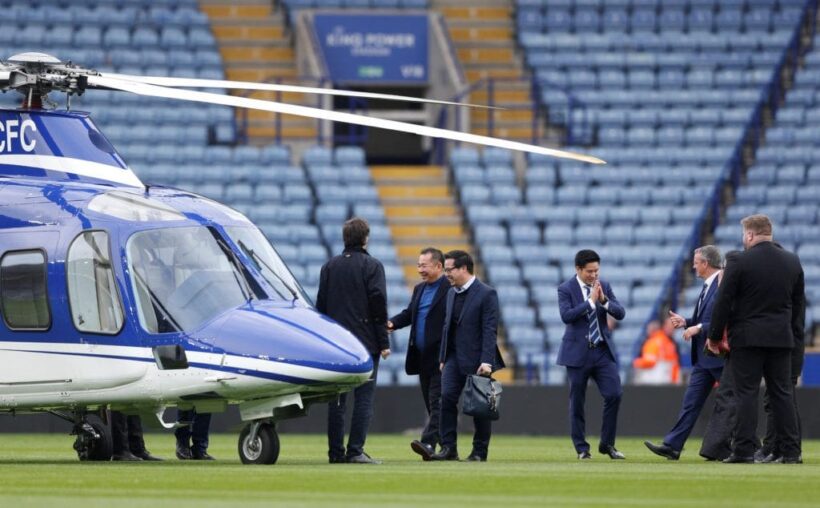 FILE PHOTO
Although there haven't been official verifications from authorities, it appears likely that Thai duty free supremo, Vichai Srivaddhanaprabha, was aboard his personal helicopter when it crashed soon after take off following a league match last night, UK time. Two leading media sources have led with news of Mr Srivaddhanaprabha being on the helicopter when it took off.
The Leicester City owner's helicopter crashed in a car park outside the club's ground as it was departing from the stadium following a Premier League match.
The BBC's Jonathan Head, the south east Asian correspondent for the BBC, wrote in a Tweet earlier that Vichai Srivaddhanaprabha was in the helicopter when it came down at about 8.30pm on Saturday, UK time.


One witness said he saw Leicester player Kasper Schmeichel run out of the stadium towards the scene of the crash. Neither the Club, family members or UK Authorities have confirmed how many other people were on the helicopter when it crashed shortly after take-off.
A report from Reuters has claimed four other people were on board with Mr Srivaddhanaprabha.
Vichai Srivaddhanaprabha was the President of the Thai duty free conglomerate King Power.