Unofficial confirmations that Vichai Srivaddhanaprabha was aboard crashed helicopter

FILE PHOTO
Although there haven't been official verifications from authorities, it appears likely that Thai duty free supremo, Vichai Srivaddhanaprabha, was aboard his personal helicopter when it crashed soon after take off following a league match last night, UK time. Two leading media sources have led with news of Mr Srivaddhanaprabha being on the helicopter when it took off.
The Leicester City owner's helicopter crashed in a car park outside the club's ground as it was departing from the stadium following a Premier League match.
The BBC's Jonathan Head, the south east Asian correspondent for the BBC, wrote in a Tweet earlier that Vichai Srivaddhanaprabha was in the helicopter when it came down at about 8.30pm on Saturday, UK time.



One witness said he saw Leicester player Kasper Schmeichel run out of the stadium towards the scene of the crash. Neither the Club, family members or UK Authorities have confirmed how many other people were on the helicopter when it crashed shortly after take-off.
A report from Reuters has claimed four other people were on board with Mr Srivaddhanaprabha.
Vichai Srivaddhanaprabha was the President of the Thai duty free conglomerate King Power.

Dog cloning service in China starts at 1.8 million baht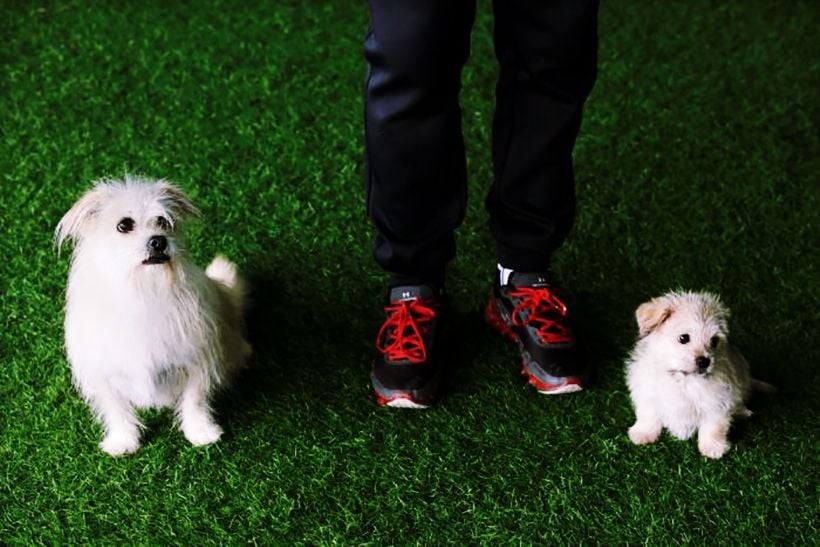 PHOTOS: Reuters, Newsbook
Meet Juice or "Guozhi" in Mandarin, a small one foot tall mongrel stray adopted from the streets turned into Chinese movie star. The nine year old canine actor was neutered at an early age and is unable to reproduce but as they say "the show must go on".
Introducing "Sinogene", China's first biotech company offering animal cloning services. In May last year the company successfully cloned a gene-edited beagle and made headlines, and a month later the service was made available to anyone, for a price.
Starting from US$55,065 your dog can live now live forever too (well, it's not actually the same dog, but a genetic copy with identical DNA).
Sinogene collects skin samples from the dogs lower abdomen and within a few weeks they are able to isolate his DNA and fertilise an egg, which is then surgically inserted into the uterus of a surrogate mother dog.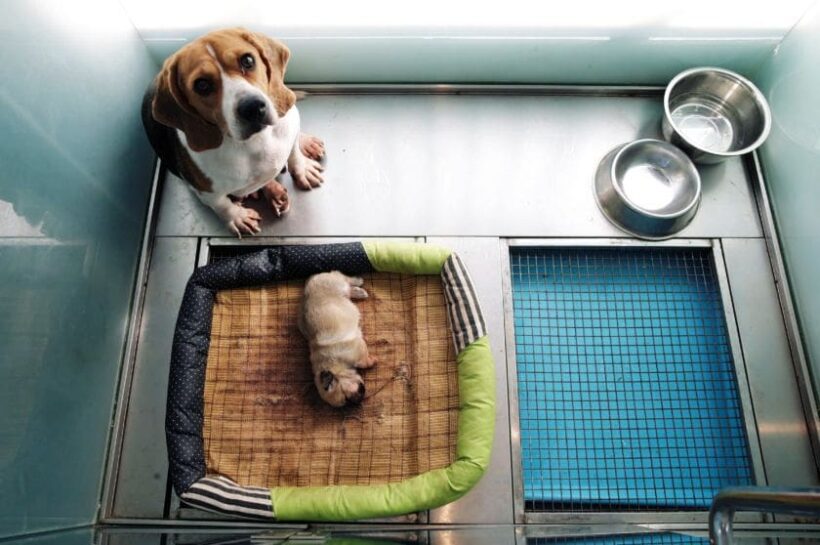 Little Juice during his first month spent in the lab, guarded by his surrogate mother. 
'Little Juice' (Juices clone) was born in mid-September and stayed with the surrogate mother for about a month inside Sinogene's lab. The puppy was then presented to its owner at a small ceremony, in which 'Juice' was present.
More and more progress is being made in the cloning field, where last year a Shanghai lab produced the worlds first monkey clones of two long-tailed macaques. Last month He Jiankui of China's Southern University of Science and Technology claimed he had used gene-editing to modify the embryonic genes of twin girls, to great controversy. In this case the scientists claim they were able to produce an HIV-immune baby.
In China the biotech industry is growing very rapidly, and currently faces relatively few regulations and barriers compared to the West. Due to the high profit margin and the image of this very high-tech technology the government has proven to be supportive of this industry, so far.
SOURCE: Bangkok Post
Foreign Ministry assisting wife of Thai slain in France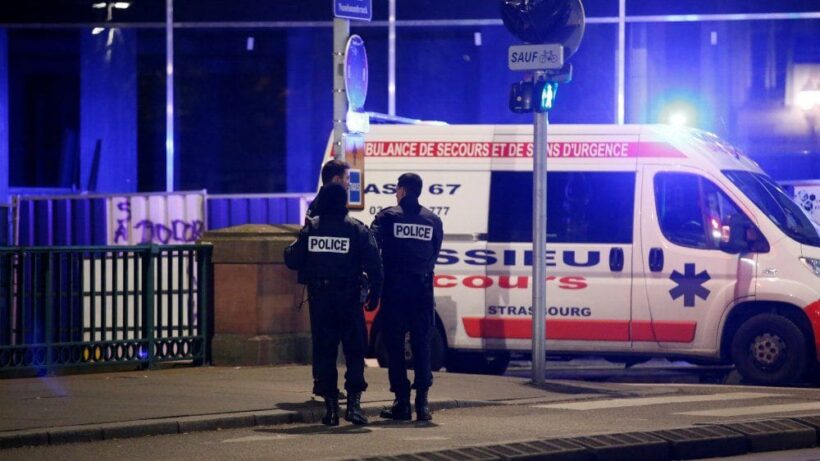 Thai Foreign Ministry officials are working with French authorities to assist the wife of a Thai tourist who was among three people killed by a gunman last night at a famous Strasbourg Christmas market in France.
A Foreign Ministry spokeswoman Busadee Santipitaksat says the Thai embassy in Paris had reported the death of 45 year old Anupong Suebsamarn, and contacted his wife, Naiyana, to offer help.
Busadee said Anupong and his wife had just arrived in France and planned to visit Strasbourg and Paris.
She said the embassy had contacted the Thai expatriate community in Strasbourg to coordinate with local authorities and take care of Naiyana while she was waiting to reclaim the body.
The embassy has also been in close contact with police in Strasbourg and will provide legal assistance to her.
Officials from the Thai consular office would travel to Strasbourg on Wednesday, Busadee added.
ORIGINAL STORY: The Nation
More about the Strasbourg shootings HERE.
Want that perfect picture? Just wait your turn.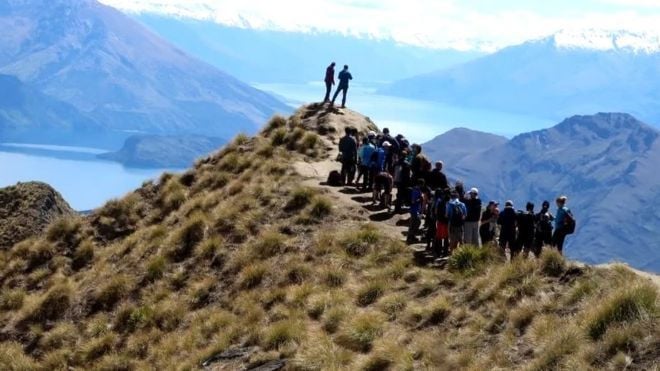 PHOTO: Tomas Alfoldi
In this modern day of social media it seems so many are out to get that 'perfect shot', and will go to great lengths to get it. Seeing a picture of someone perched on some isolated cliff overlooking some natural wonder and thinking to yourself  'I've got to get that picture!'.
We're often confronted with the challenge of arriving at iconic tourist locations and being faced with the challenge of finding a small sliver of space in which to take a picture while cutting out all other tourists. For some pictures though you may need a lot of clear space to get THAT profile pic that puts your friends to shame. So what do we do?
Wait in line and be patient.
Roy's Peak, in Wanaka, New Zealand has become famous for its set-piece location, and an image of one tourist's battle to obtain his own pic and the realities he faced, has been trending on social media.
The New Zealand's Department of Conservation said that due to the massive spike in popularity thanks to social media, the Peak had seen an increase of over 10% in visitors over the last two years.
Online comments hold concern for the preservation of the park and the Department of Conservation have asked all visitors to be considerate of the wildlife and make sure one is fully equipped and fit for the hike.
It seems The Peak is not the only location with line ups, here is another picture from Sai Wan Swimming Shed in Hong Kong.
Have you come across this in your travels? SEND in your pictures so we can them with everyone.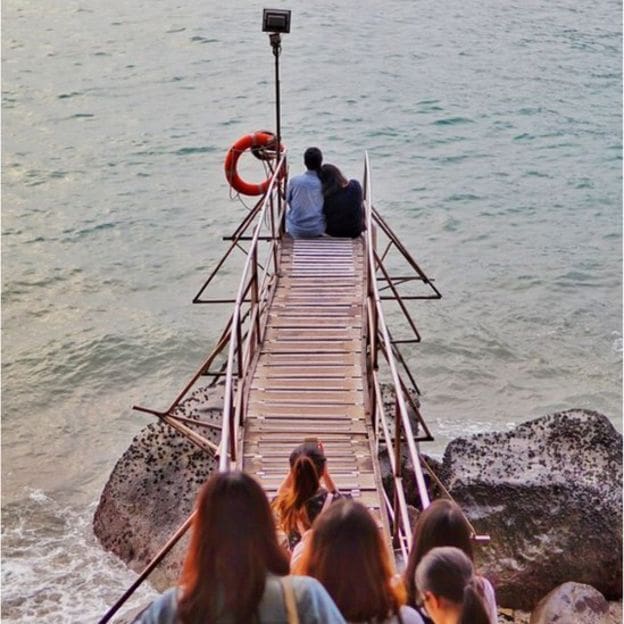 PHOTO: Kenny Lee