World
Phuket Gazette World News: Arafat poisoned, say Swiss; Ireland heads for bailout exit; Germany probes new meat scandal; Philippines braces for super typhoon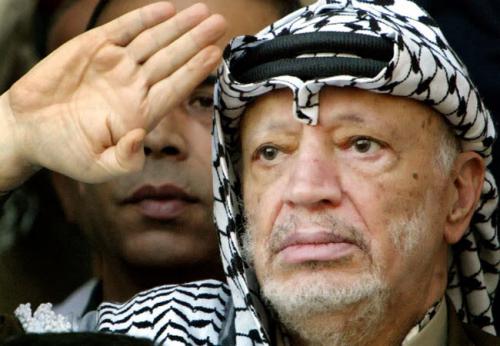 PHUKET MEDIA WATCH
– World news compiled by Gazette editors for Phuket's international community
Ireland heads for bailout exit in final review
Reuters / Phuket Gazette
PHUKET: Three years after going cap in hand to international lenders for a bail out, Ireland is set to step out on its own again.
The European Union and International Monetary Fund are due to sign off on the last part of a 85 billion euro ($114 billion) bailout, leaving Ireland to exit the process by the end of the year, the first crisis-hit euro zone country to do so.
Debts resulting from a rescue of its crashing bank sector in 2008 helped force Ireland into seeking help from its EU partners and the European Union two years later as the euro zone's debt crisis deepened.
The official "troika" of lenders – the European Commission, European Central Bank and IMF – are conducting their final review of the bailout and given Ireland has met every major target, are widely expected to release the final funds.
The main issue remaining is whether the government will take out an insurance policy of asking for a precautionary credit line when the bailout ends. It has indicated in recent weeks it may go it alone as it has funding in place into 2015.
"With continuing growth in employment and the wider economy, we can have cause for optimism as we approach our exit from the EU/IMF programme of financial assistance", Finance Minister Michael Noonan told parliament.
The country of 4.6 million has endured five years of austerity with little of the unrest that has rocked Greece and Spain and is now a much-needed success story for the EU, which wants to show that the discipline of tax hikes and spending cuts can work.
Irish debt yields have dropped from a 2011 peak of 15 percent to about 3.5 percent and the budget deficit has fallen from nearly a third of gross domestic product in 2010 to an estimated 7.3 percent this year.
That is still the highest deficit-to-GDP in the EU, partly because Ireland's economy is barely growing and it needs growth rates of 2-3 percent to make hefty national debt sustainable.
Unemployment, though falling, is above 13 percent and one in five home loans, worth 25 billion euros, are not being fully repaid. So all is not fixed.
The improvements have been enough to gain the government some market access, highlighted by a 10-year bond issue in March. forgoing a precautionary line could leave it vulnerable to future market shocks and unable to access the ECB's government bond purchases scheme.
Concerns also persist over the health of Ireland's banks and the lenders are reviewing the quality of their assets – an exercise conducted in advance of full Europe-wide stress tests next year – before giving the final all clear to exit the bailout.
But finances and commitment have improved enough to lift Ireland to the brink of an exit.
"Current bond yields suggest the market … believes that Ireland can go it alone," Cantor Fitzgerald analysts said in a note. ($1 = 0.7421 euros)
Germany investigating possible new meat scandal
Reuters / Phuket Gazette
PHUKET: Prosecutors are investigating a possible new European meat scandal in northern Germany, officials said on Wednesday, after media there reported a factory was suspected of processing contaminated meat.
Prosecutors in the state of Lower Saxony started investigating a meat processing factory after authorities carried out tests there in June, a spokesman for the state's consumer protection ministry said on Wednesday.
The business faces suspicions of issuing false labels and documents about the origin of the meat, the spokesman said. He said however the authorities had no evidence that bad meat had been distributed for sale.
Reuters was unable to reach a company spokesperson for comment although local media said it had rejected press allegations of large scale processing of contaminated meat.
Earlier this year horsemeat was found in processed products like ready meals in a Europe-wide scandal.
Arafat poisoned, say Swiss experts
Reuters / Phuket Gazette
PHUKET: Palestinian leader Yasser Arafat was poisoned to death in 2004 with radioactive polonium, his widow Suha said on Wednesday after receiving the results of Swiss forensic tests on her husband's corpse.
"We are revealing a real crime, a political assassination," she told Reuters in Paris.
A team of experts, including from Lausanne University Hospital's Institute of Radiation Physics, opened Arafat's grave in the West Bank city of Ramallah last November, and took samples from his body to seek evidence of alleged poisoning.
"This has confirmed all our doubts," said Suha Arafat, who met members of the Swiss forensic team in Geneva on Tuesday. "It is scientifically proved that he didn't die a natural death and we have scientific proof that this man was killed."
She did not accuse any country or person, and acknowledged that the historic leader of the Palestine Liberation Organization had many enemies.
Arafat signed the 1993 Oslo interim peace accords with Israel and led a subsequent uprising after the failure of talks in 2000 on a comprehensive agreement.
Allegations of foul play surfaced immediately. Arafat had foes among his own people, but many Palestinians pointed the finger at Israel, which had besieged him in his Ramallah headquarters for the final two and a half years of his life.
The Israeli government has denied any role in his death, noting that he was 75 years old and had an unhealthy lifestyle.
An investigation by the Qatar-based Al Jazeera television news channel first reported last year that traces of polonium-210 were found on personal effects of Arafat given to his widow by the French military hospital where he died.
That led French prosecutors to open an investigation for suspected murder in August 2012 at the request of Suha Arafat. Forensic experts from Switzerland, Russia and France all took samples from his corpse for testing after the Palestinian Authority agreed to open his mausoleum.
Smoking gun
The head of the Russian forensics institute, Vladimir Uiba, was quoted by the Interfax news agency last month as saying no trace of polonium had been found on the body specimens examined in Moscow, but his Federal Medico-Biological Agency later denied he had made any official comment on its findings.
The French pathologists have not reported their conclusions publicly, nor have their findings been shared with Suha Arafat's legal team. A spokeswoman for the French prosecutor's office said the investigating magistrats had received no expert reports so far.
One of her lawyers said the Swiss institute's report, commissioned by Al Jazeera, would be translated from English into French and handed over to the three magistrates in the Paris suburb of Nanterre who are investigating the case.
Professor David Barclay, a British forensic scientist retained by Al Jazeera to interpret the results of the Swiss tests, said the findings from Arafat's body confirmed the earlier results from traces of bodily fluids on his underwear, toothbrush and clothing.
"In my opinion, it is absolutely certain that the cause of his illness was polonium poisoning," Barclay told Reuters. "The levels present in him ar
— Phuket Gazette Editors

Join the conversation and have your say on Thailand news published on The Thaiger.
Thaiger Talk is our new Thaiger Community where you can join the discussion on everything happening in Thailand right now.
Please note that articles are not posted to the forum instantly and can take up to 20 min before being visible. Click for more information and the Thaiger Talk Guidelines.