UPDATE: Police interview two men over assault in Pattaya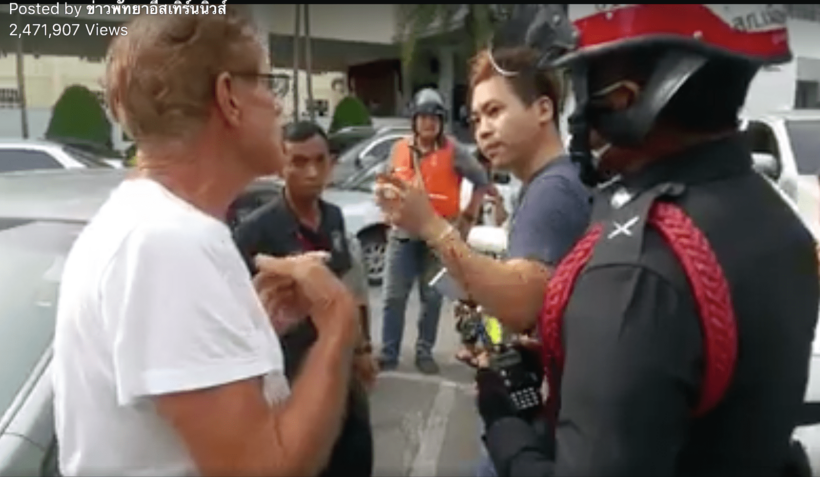 Thai Visa reports….
Not 72 years old and not Australian
The 'Australian' pensioner who was floored by a left hook in the parking lot of a Pattaya school on Wednesday after a road rage incident is really British national 77 year old George Collins Thaivisa can reveal.
Mr Collins admitted that despite living in Brisbane for many years he considers himself British and travels on a British passport.
He was born in Walsall in the midlands of England. He said he was 77 not 72 as previously reported in error-strewn stories in the Thai press.
This morning he clarified his background in an exclusive interview with Thaivisa before he attended another hearing at Pattaya police station at 10am.
He still maintains his innocence despite facing a charge of attempted murder calling the whole thing a "crazy business".
https://www.facebook.com/PattayaEasternnews/videos/1640939539281852/
The gold shop owner who punched him is being charged with assault and has apologised for his actions.
The Thai press reported Mr Collins posted 200,000 Baht bail.
Mr Collins was knocked down in front of a cop, teachers and students as he was in the parking lot at Aksorn Suksa School in Soi Korphai. He was picking up his nine year old daughter at 3pm on Wednesday.
…เรื่องของเรื่องแค่รถเฉี่ยวชน!สุดท้ายบานปลายจนกลายเป็น….(–ฤทธิ์มีดอีโต้สะท้านยุทธจักรภาค 2–)*ขอบคุณคลิปวีดีโอจากพลเมืองดีที่ส่งมาให้ชม*#โปรดใช้วิจารณญาณในการรับชมและกรุณาเสพข่าวอย่างมีเหตุผลเพราะเราก็คนกันเอง (ไทยนี้รักสงบแต่ถึงรบไม่ขลาด)

Posted by ข่าวพัทยาอีสเทิร์นนิวส์ on Wednesday, October 11, 2017
But when police saw video footage from a dash cam of a car presented to them by Sumeth Rungratanaphan, 28, they agreed there was a case to answer for the man now revealed as a British pensioner.
Sumeth said he intends to push the matter to the fullest extent of the law.
A still "dazed and confused" Mr Collins told Thaivisa from his Pattaya home this morning:
"It's a crazy business," he said, "but this sort of thing happens in Thailand. I still intend to stay here for the rest of my life.
Regarding what led up to the incident at the school he said:
"This Thai guy attacked ME with his car. He used his car as a weapon and ran me off the road.
Regarding getting the "gardening tool" that resembled a machete from the rear of his car to confront Sumeth he added:
"I retaliated and I'm the one in trouble now."
Regarding his nationality he confirmed that many details in the Thai press were inaccurate.
"I am British and I travel on a British passport. I was born in Walsall though I lived in Queensland for a while. I consider myself as British.
"I believe my residency in Australia has expired by now," he said as he has been in Thailand 15 years and married for most of those to wife Pattama who he met in Pattaya.
He asked Thaivisa to help him by presenting his side of the story. He added that he did not want to comment on claims in the Thai press that he was formerly a big player in the fishing fleet business.
Meanwhile the Thai press reported that "99″ gold shop owner Sumeth had asked Thai society to understand his role in the affair.
He told Thai Rath that he was wrong to assault the foreigner especially as it was in front of everyone including a policeman at a school. But he said that it was started by the other party and ultimately he was pushed too far and lost his temper.
He asked to be forgiven for his part but said he had ample evidence to warrant a charge of attempted murder. He fully admitted assault.
Mr Collins – who speaks with an Australian accent – was reported by Thai Rath as saying that it was originally a misunderstanding – when the two cars came close he said he waved the Thai through and he probably thought he was giving him the finger.
There then followed pushing and shoving on the road in their cars before Sumeth pulled in front of him and put his brakes on sharply, he claimed.
He reiterated his claim that Sumeth jumped in front of his car and added that he "hurt his elbows on my windscreen".
The dash cam footage showed the Thai being hurled into the air before landing on his feet and aiming a kick at the foreigner's car before getting back into his own and chasing him to the school.
Tnews reported that Mr Collins will have to fight a charge of attempted murder with Sumeth who says that he intends to push that to the fullest extent of the law.
When asked by Thaivisa about facing an attempted murder charge Mr Collins said that he "felt confused" after appearing at the police station yesterday. A lawyer was appointed for him.
He said that he had not been following the story himself in the news and appealed for help.
STORY: Thai Visa
- The Thaiger & The Nation
Thailand's Rabies death toll up to 14 this year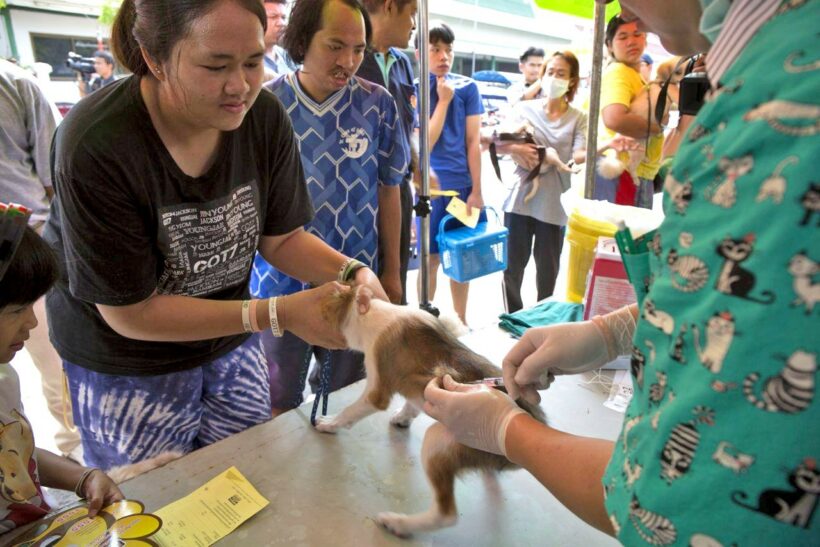 The death of a 19 year old in Buri Ram, to the east of Bangkok on the Cambodian border,  and a 55 year old in Rayong, east of Pattaya, has raised the death toll in Thailand as a result of Rabies this year to 14. Both deaths occurred over the past two weeks.
Dr Suwannachai Watanayingcharoen, director general of the Disease Control Department, says a 19 year old man in Buri Ram, who'd been bitten back in April on the shoulder and chest by a dog, was not vaccinated against rabies.
The same situation with a 55-year-old woman in Rayong, bitten by a stray dog in January, who opted for "magical" treatment from a practitioner of traditional folk medicine rather than go to hospital.
Suwannachai says the two people had died of rabies this year in Buri Ram, two in Rayong and one each in Surin, Songkhla, Trang, Nakhon Ratchasima, Prachuap Khiri Khan, Phatthalung, Nong Khai, Yasothon, Kalasin and Mukdahan.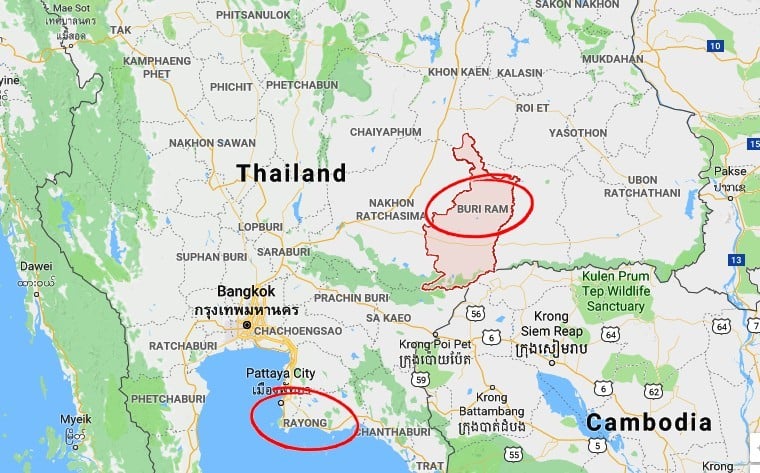 Same-sex civil union bill ready for Cabinet in two months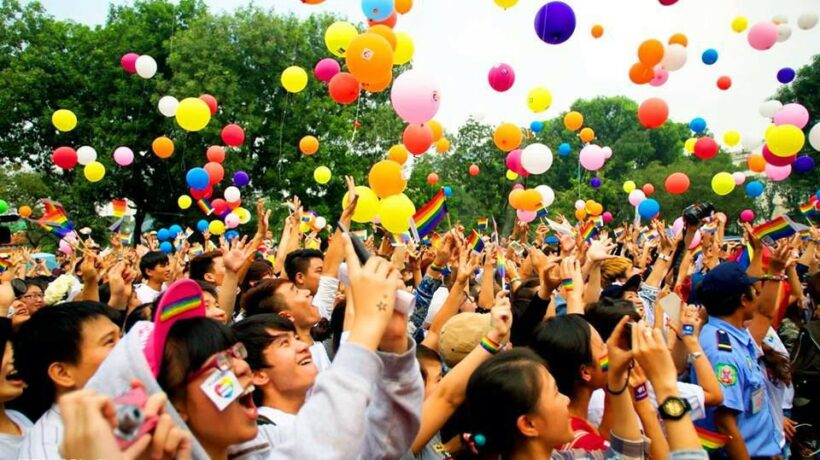 A same-sex civil partnership law should be drafted and discussed before next year's elections.
Pitikarn Sitthidech, the Rights and Liberties Protection Department chief, saystThe law, allowing same-sex couples to formally register as life partners, should be drafted by September.
It would then be submitted to Deputy PM and Justice Minister ACM Prajin Juntong, who would decide whether it should go to the Cabinet, she said.
Pitikarn says the sub-panel drafting the legislation that's been hailed by some as a progressive step towards the legalisation of gay marriage would meet on July 25 to review its 63 articles. Panel members were likely to make adjustments, she said, some based on the experiences of other countries that have adopted similar legislation, such as Mexico, South Africa, Canada, Australia and Britain.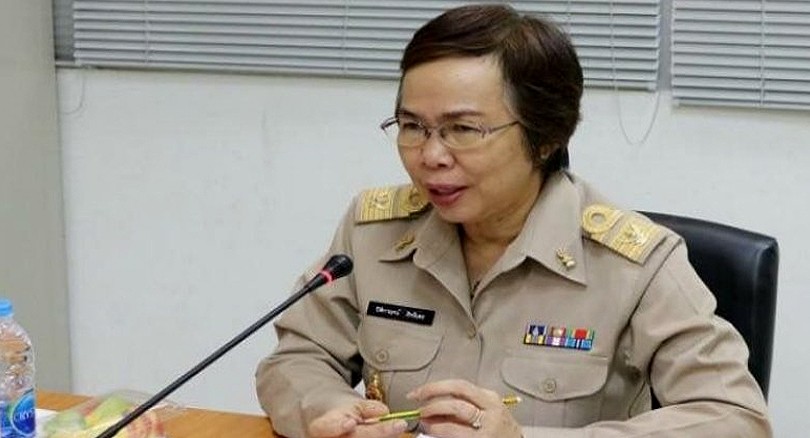 Pitikarn Sitthidech – Rights and Liberties Protection Department chief 
The bill will then be forwarded to the Rights Department's law development committee for further tweaking in September, and then to Prajin, Pitikarn said. She pointed out that the process in some countries had taken up to 10 years, but Prajin wanted to fast-track Thailand's version because of the many LGBT (lesbian, gay, transgendered and bisexual) citizens who deserve the same rights as everyone else.
Pitikarn said Prajin had insisted that the authors of the legislation understand the situation in society well and the sensitivities involved. He wanted guidelines set out to support the status of same-sex life partners registered in other countries who were now living in Thailand to ensure they enjoyed the rights to which they were entitled.
Prajin wanted it made clear which agency would handle registrations once the law comes into effect. And he expects the law to lay the foundation for the legalisation of gay marriage.
"Since the ministry began moving forward on this law, we have received good feedback from the LGBT community and a 60,000-name petition expressing support for the action, as well as much useful information," Pitikarn said.
"I believe many more people are passively supporting this law – the many who haven't yet expressed their LGBT status."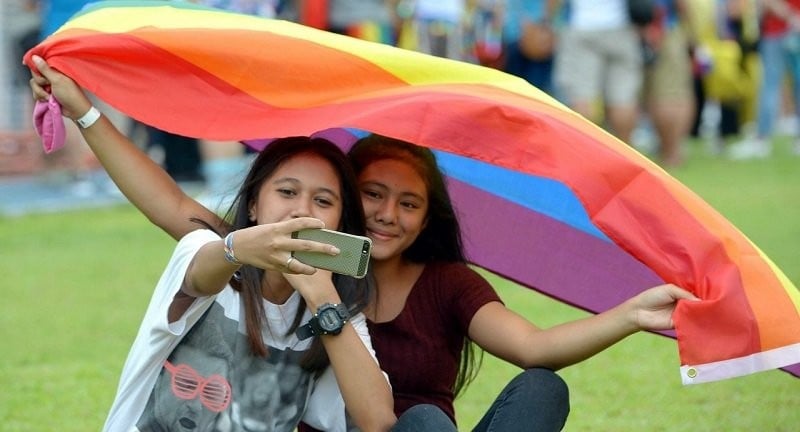 SOURCE: The Nation
Thaiger Radio News – Monday