Baggage handler caught stealing from luggage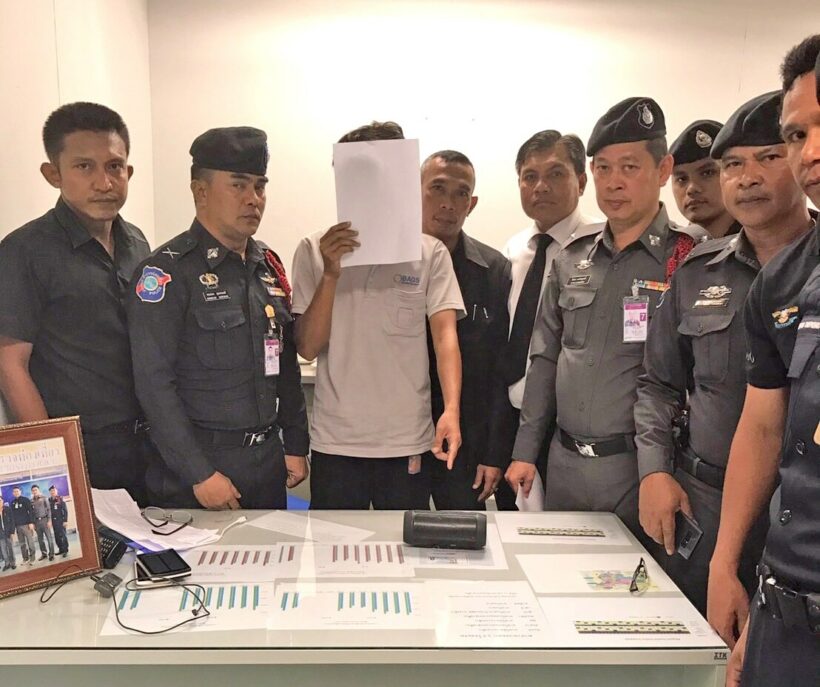 Airport baggage handler, 27 year old Abdullah Hayee Mayeh, was arrested with a bluetooth speaker on October 12 after his robbery was recorded on video.
CCTV cameras caught him trying to open the luggage of a passenger of Jetstar Airways flight on October 10 at Bay 15 at Phuket International Airport while loading luggage onto the aircraft parked on the tarmac.
After the police showed the video to him, he confessed and returned the speaker to the public service department of the airport so it can returned to its rightful owner.
Abdullah has been charged for robbery and taken to Saku Police Station for processing.
Keep in contact with The Thaiger by following our Facebook page.
Never miss out on future posts by following The Thaiger.
50,000 to be tested for Covid-19 in Samut Sakhon, 198 new infections reported in Thailand today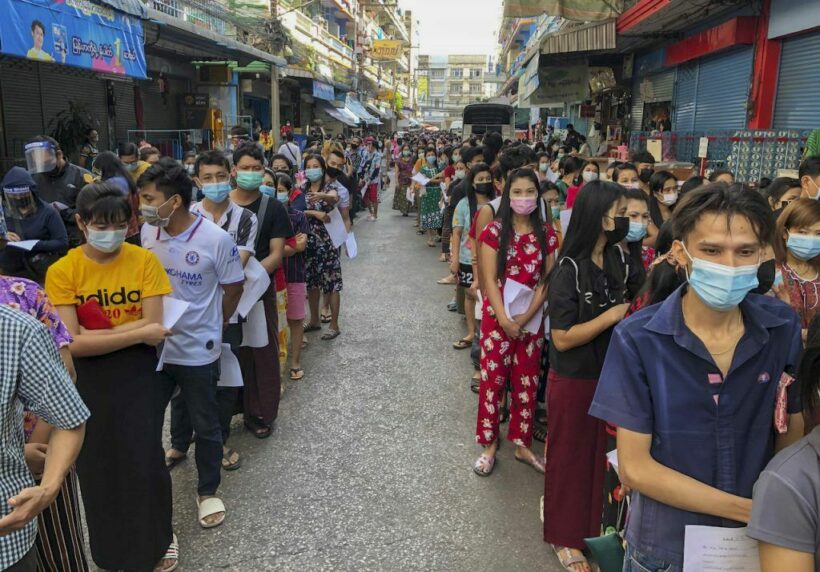 50,000 people are lining up to be tested for Covid-19 in the hotspot of Samut Sakhon over the next 5 days as health officials step up pro-active testing in the hard-hit Thai province. The target of 10,000 people to be tested per day will focus on factory workers, communities and dormitories in an effort to change Krathum Ban and Muang districts from red to yellow and then green zones.
Apisamai Srirangsun, the CCSA deputy spokesperson, says they expect to find 2,000-3,000 new cases as a result of the increased tracking, tracing and testing. She says health officials are trying to track down and free Samut Sakhon of new infections.
"Officials are optimistic that that the pandemic will ease during the 2nd week of February."
Samut Sakhon is the centre of the 2nd core wave of Covid in Thailand as a cluster of infections broke out late last year in the provincial seafood markets along the coast, just south west of Bangkok. She also said that educational institutes, in some areas of Samut Sakhon, may be allowed to reopen during the next month, if the situation improves.
"But many businesses may have to wait to reopen."
So far, 70,000 people in the province have been tested for the virus with 5,332 found to be infected. Most of those infected are migrant workers from Myanmar, with the infection rate around 7%.
According to the CCSA, 198 new Covid-19 cases were recorded today, including 191 locally-transmitted infections and 7 imported. 1 more fatality was reported, bringing the national total death toll to 73.
The latest victim was a 73 year old woman from Samut Sakhon, who also suffered from dementia, high blood pressure and epilepsy. She was found to have been infected by family members on January 9 and was admitted to the hospital suffering from fatigue and a severe lung inflammation. The woman was placed on a respirator and was transferred to Thaksin Hospital, but she passed away yesterday after her condition worsened.
SOURCE: Thai PBS World
Keep in contact with The Thaiger by following our Facebook page.
Never miss out on future posts by following The Thaiger.
Asia's biggest drug kingpin arrested in Netherlands
Asia's biggest drug kingpin is under arrest in the Netherlands after years of authorities chasing him worldwide. 57 year old Tse Chi Lop, a Chinese-born Canadian citizen, was arrested by Dutch police acting on a request by Australia's federal police.
The UN Office on Drugs and Crime named him as the suspected leader of the Asian mega-cartel known as "Sam Gor", a major producer and supplier of methamphetamines worldwide. Tse is commonly compared to the Mexican drug lord Joaquin "El Chapo" Guzman.
Sam Gor is suspected of laundering billions in drug money through businesses such as casinos, real estate and hotels in Southeast Asia's Mekong region. Australia's federal police said Friday's arrest came after a 2012 operation that arrested 27 people linked to a crime syndicate spanning five countries. The groups was accused of importing large amounts of heroin and methamphetamine into Australia, according to police.
"The syndicate targeted Australia over a number of years, importing and distributing large amounts of illicit narcotics, laundering the profits overseas and living off the wealth obtained from crime."
The arrest of Tse Chi Lop almost 10 years after that operation's launch is a major break for Australian authorities. The country's attorney-general will now begin preparing a formal extradition request for the alleged drug lord to face trial.
Most of Asia's meth comes from "Golden Triangle" border areas between Laos, Myanmar, Thailand and southwest China. The production of methamphetamine, either in tablet form or the highly potent crystalised "ice" version, take place in Myanmar's eastern north Shan state. Ketamine and fentanyl are also produced there as well, mostly in 'portable' labs that hide underneath the thick rainforest canopy.
In 2018 alone, Thailand netted more than 515 million methamphetamine tablets, a number 17 times the amount for the entire Mekong region 10 years ago. Traffickers are constantly finding more creative ways to ship their products as drug busts are featured daily on the news in those regions.
SOURCE: The Bangkok Post
Keep in contact with The Thaiger by following our Facebook page.
Never miss out on future posts by following The Thaiger.
Czech 'Covid' sniffer dogs can detect Covid-19 with a 95% success rate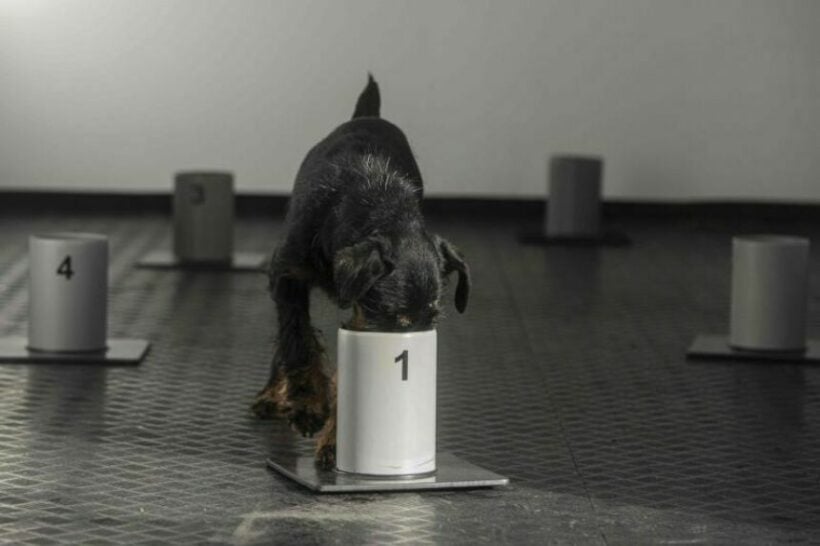 Czech dog trainers say canines can sniff out Covid-19 with an astonishing 95% success rate. The team of trainers in Renda, a Czech mountain village, are working in their own time to teach the dogs to tell the difference between fake samples of Covid and real ones by sniffing pieces of cloth. Lenka Vlachova, a trainer who works at Prague's fire brigade, says the cloths either feature a scent from patients with Covid-19 or from those that tested negative for the virus. They also say they there are cloths with fake samples of the virus that are part of the testing group.
The project head, Gustav Hotovy, says the study is designed to verify dogs' ability to detect the virus and generate a method enabling the use of training dogs in combatting the pandemic.
"The method should also work with other diseases, even more lethal than Covid-19. In the end, we should be able to detect a huge number of people in a very short time with a trained dog."
Hotovy, who is a retired cynologist, whose team started training the dogs last August, says the first study confirming that dogs are able to detect tissue attacked by a virus was conducted in the United States about 10 years ago.
"The virus changes the human tissue, affecting the scent signature of the person."
He says that the signature changes so much that it is immediately picked up on by the dogs. The samples are gathered by rubbing a piece of cotton against the patient's skin and then the team has to make sure the sample is virus-free to keep the dogs from catching the virus.
A Finnish team has also been using dogs to detect the virus at Helsinki airport, reporting its dogs can detect the virus with close to 100% accuracy.
SOURCE: Reuters
Keep in contact with The Thaiger by following our Facebook page.
Never miss out on future posts by following The Thaiger.