Two suspects in their 50s arrested over sexual molestation of a 9 year old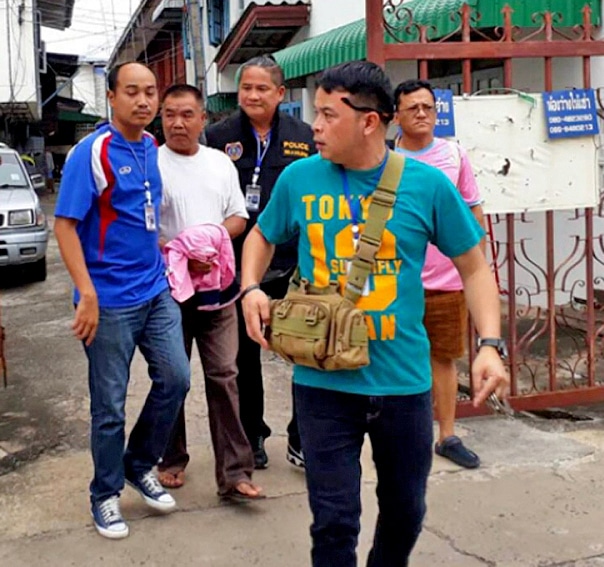 From The Nation
A nine year old Buri Ram schoolgirl, who allegedly was sexually molested for nearly two years by two motorcycle taxi drivers, was admitted to a rehabilitation program yesterday.
The two suspects, both in their 50s, had been reportedly hired by the grandmother, with whom the girl was staying, to take her to and from school.
The enrolment of the child in rehabilitation followed the arrest of the two suspects – 54 year old Akarawat Chotisinthanawa and 55 year old Wanna Jatukul – in Buri Ram's Nang Rong district on Saturday on charges of sexually molesting a minor under 15. The third-grader's teacher had filed a police complaint after finding out about the alleged sexual abuse from the girl.
The teacher had noticed that the girl was often absent-minded, suffered from depression and fell behind in her class assignments and homework.
An initial investigation found that over the past two years, the suspects allegedly lured the girl to temples and public parks and then forced her to watch pornographic movies before molesting her. While being held in Nang Rong police custody, Wanna reportedly confessed to the crime but Akarawat maintained that he was innocent.
Buri Ram Children and Family Home head Yongyuth Wichaitham said a multi-disciplinary team had initially interviewed the schoolgirl and sent her for a physical examination at a hospital. They then sent her temporarily to a home for rehabilitation.
Yongyuth said he would ask the multi-disciplinary team to provide the girl with more assistance, adding that would also explore measures that communities could implement to prevent similar cases of child molestation. He urged parents to keep a close watch on their children and not to entrust them to strangers.
According to a 2016 study by the Women and Men Progressive Movement Foundation regarding reported sexual attack cases in Thailand, 51.3 per cent of the cases involved rapes and 13.7 per cent attempted rapes.
Forty per cent of attacks were committed by people familiar to the victim, 12 per cent were the victim's relatives and 8.7 per cent were people the victims met via social media. About 26 per cent of sexual assault victims were aged between 11 and 15 and 24 per cent were between 16 and 20.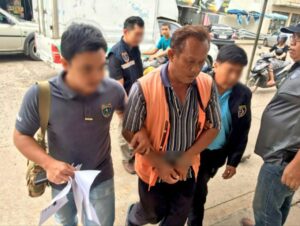 STORY: The Nation
- The Thaiger & The Nation
Thailand's Rabies death toll up to 14 this year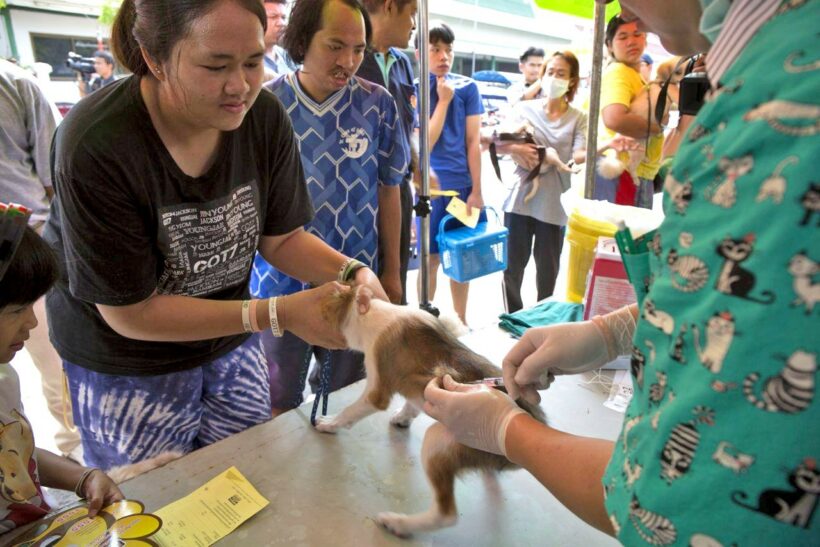 The death of a 19 year old in Buri Ram, to the east of Bangkok on the Cambodian border,  and a 55 year old in Rayong, east of Pattaya, has raised the death toll in Thailand as a result of Rabies this year to 14. Both deaths occurred over the past two weeks.
Dr Suwannachai Watanayingcharoen, director general of the Disease Control Department, says a 19 year old man in Buri Ram, who'd been bitten back in April on the shoulder and chest by a dog, was not vaccinated against rabies.
The same situation with a 55-year-old woman in Rayong, bitten by a stray dog in January, who opted for "magical" treatment from a practitioner of traditional folk medicine rather than go to hospital.
Suwannachai says the two people had died of rabies this year in Buri Ram, two in Rayong and one each in Surin, Songkhla, Trang, Nakhon Ratchasima, Prachuap Khiri Khan, Phatthalung, Nong Khai, Yasothon, Kalasin and Mukdahan.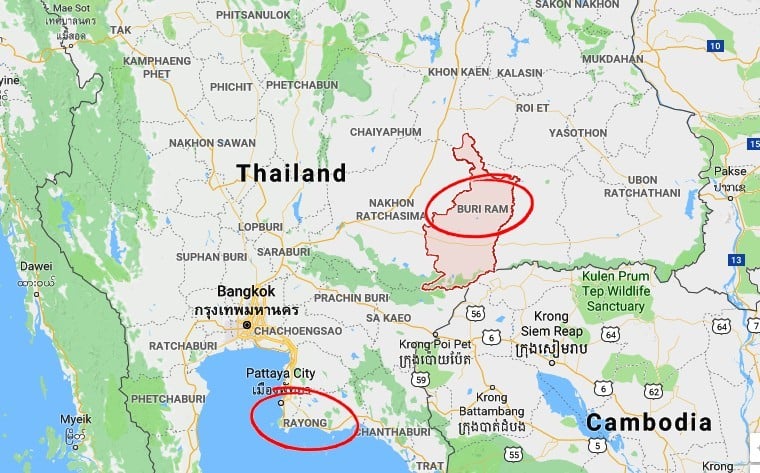 Same-sex civil union bill ready for Cabinet in two months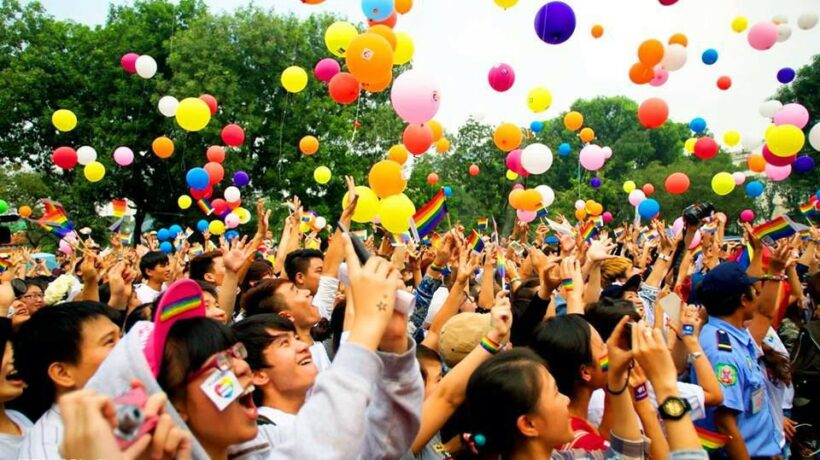 A same-sex civil partnership law should be drafted and discussed before next year's elections.
Pitikarn Sitthidech, the Rights and Liberties Protection Department chief, saystThe law, allowing same-sex couples to formally register as life partners, should be drafted by September.
It would then be submitted to Deputy PM and Justice Minister ACM Prajin Juntong, who would decide whether it should go to the Cabinet, she said.
Pitikarn says the sub-panel drafting the legislation that's been hailed by some as a progressive step towards the legalisation of gay marriage would meet on July 25 to review its 63 articles. Panel members were likely to make adjustments, she said, some based on the experiences of other countries that have adopted similar legislation, such as Mexico, South Africa, Canada, Australia and Britain.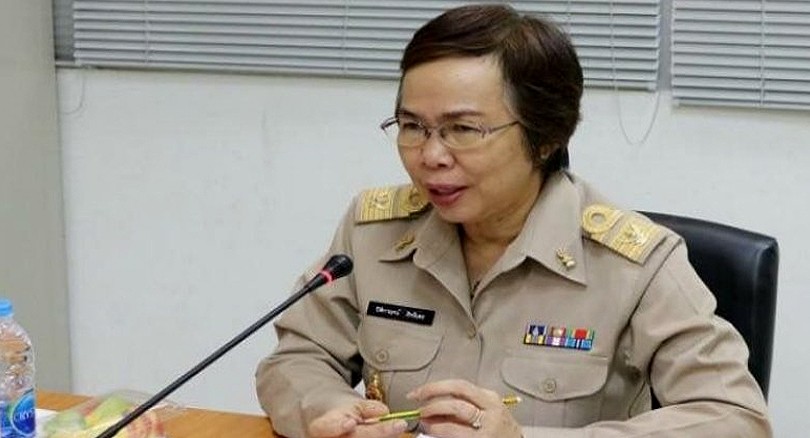 Pitikarn Sitthidech – Rights and Liberties Protection Department chief 
The bill will then be forwarded to the Rights Department's law development committee for further tweaking in September, and then to Prajin, Pitikarn said. She pointed out that the process in some countries had taken up to 10 years, but Prajin wanted to fast-track Thailand's version because of the many LGBT (lesbian, gay, transgendered and bisexual) citizens who deserve the same rights as everyone else.
Pitikarn said Prajin had insisted that the authors of the legislation understand the situation in society well and the sensitivities involved. He wanted guidelines set out to support the status of same-sex life partners registered in other countries who were now living in Thailand to ensure they enjoyed the rights to which they were entitled.
Prajin wanted it made clear which agency would handle registrations once the law comes into effect. And he expects the law to lay the foundation for the legalisation of gay marriage.
"Since the ministry began moving forward on this law, we have received good feedback from the LGBT community and a 60,000-name petition expressing support for the action, as well as much useful information," Pitikarn said.
"I believe many more people are passively supporting this law – the many who haven't yet expressed their LGBT status."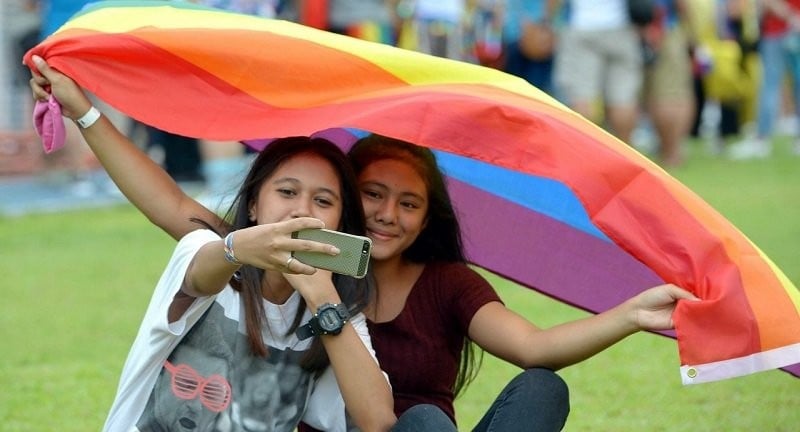 SOURCE: The Nation
Thaiger Radio News – Monday