Three border police wounded in Narathiwat attack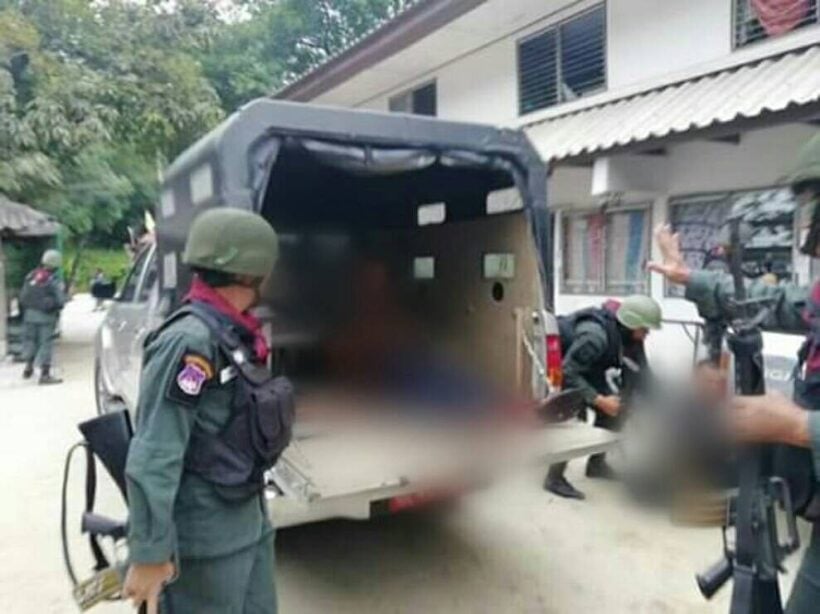 by Narong Nuansakul
Three border patrol police officers have been injured after being fired on in a gun attack by two suspected insurgents while returning to their base in Narathiwat's Rusoh district yesterday morning (Thursday).
Police deputy inspector Captain Marut Nilkosi visited the scene at Ban Manang Panyang (Moo 1) in Tambon Samakkhee. Officers collected around 20 spent AK-47 and HK cartridges where the pair shot at the passing police pick-up.
The bullet-ridden pickup truck reached the Tambon Suwari station despite the bullet damage.
Sergeant Majors Sak Chaina, Surachai Narin and Meechai Kittisak sustained wounds and were taken to Raman Hospital in Yala and are reported to be in satisfactory condition.
The three officers were deployed to the troubled region from Udon Thani on October 1. They had just collected their first assignment letter when the attack occurred.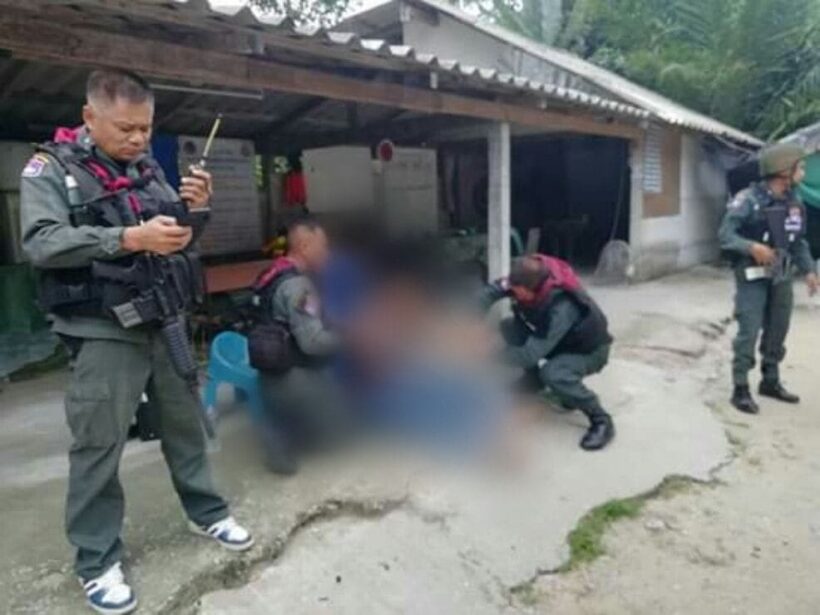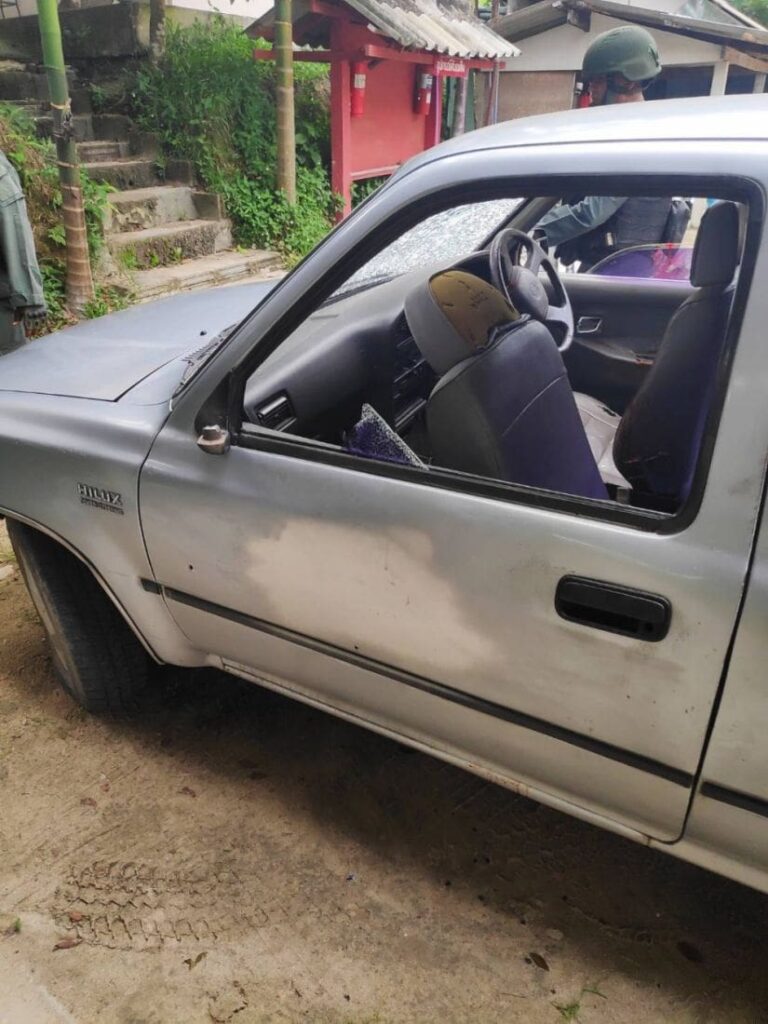 STORY: The Nation

Read more headlines, reports & breaking news in South Thailand.

Escaped prisoner trio recaptured in Chumphon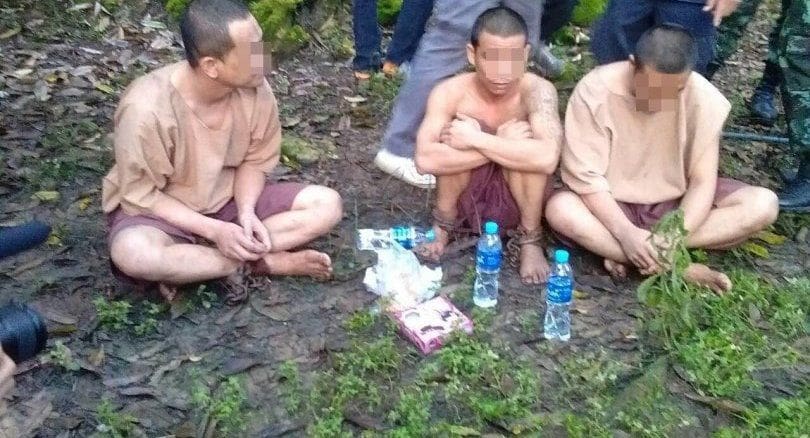 Three inmates who took advantage of a lapse in security, escaping from a court in Chumphon on Thursday, have been recaptured this morning in Chumpon.
Police say the three were hiding on a mountain in a forest near by Huay Kla village in Tambon Tako in Chumphon's Sawi district for the past two days.
They went down to the village for food at 6am this morning and were captured. Villagers heard dogs barking near the foot of the mountain and alerted police who duly arrested them.
They three escapees have been named as Chanatip Permlarp, Pichet Klin-ocha, and Krissada Kaewnuis.
The men escaped after they arrived at court and were waiting to be taken inside the building. They stole the truck that transported them from prison after the keys were apparently left in the ignition. They crashed through the gates at the court to escape.
The three will face more charges of escaping from a prison, robbing an official vehicle and contempt of court.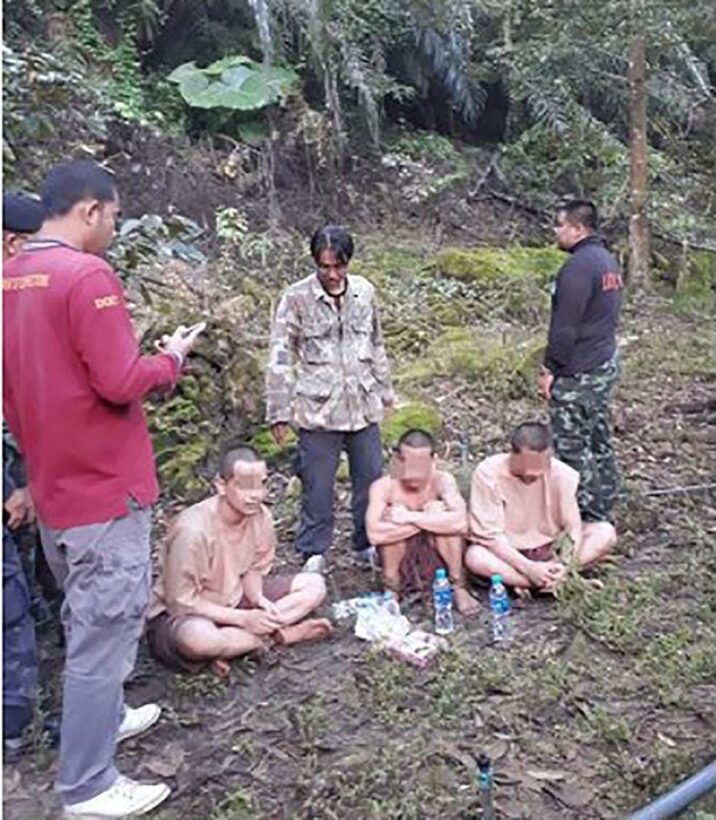 STORY: The Nation
Baby elephant Chao Duan dies, 13 days after falling it pit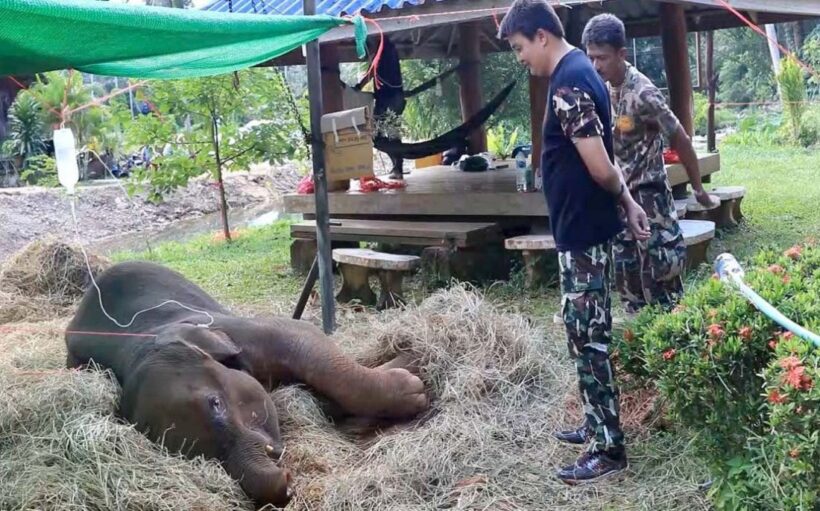 A two year old male elephant, nicknamed Chao Duan, died earlier today from his injuries, 13 days after veterinarians tried to save it after it fell into a pit in Chumphon.
Nam Tok Ngao National Park head Somjet Chanthana said the young elephant died at 4am.
It was rescued from a muddy pit in the forest near Ban Chanren in Tambon Tako of Chumphon's Thung Tako on September 26.
Park officials said it fell into the pit from a steep mountain, resulting in back injuries that caused it to have no feeling in its torso and hind legs.
Somjet said the elephant also had a severe internal infection because of the injuries.
Chao Duan was among three young elephants of a herd with two male and eight female elephants in the park. Officials named it Chao Duan because its trunk was three or four times shorter than a normal elephant's trunk. With the short trunk, the elephant could not hang on to trees and it might be the reason it fell, Somjet said.
Thung Tako district chief Somyos Na-Nakhon said officials will hold a praying rite for the elephant and bury it in front of a cave near the village.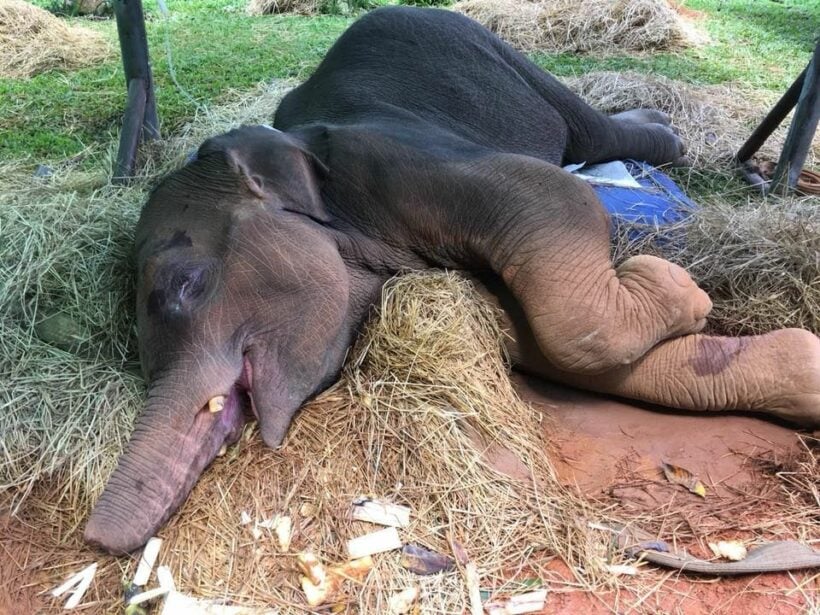 STORY: The Nation
Suspected insurgent killed during Songkhla shootout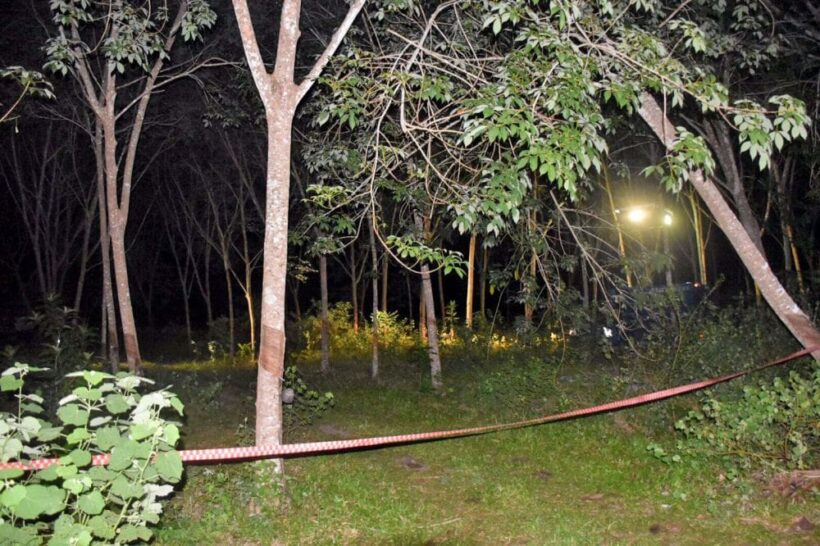 A suspected insurgent was shot dead in Songkhla's Thepha district early today (Monday) after Army troops, rangers and police joined forces to try to arrest the man.
The operation at 1am in Moo 3 village in Tambon Sakom also resulted in the arrest of two other suspected insurgents.
Police identified the slain suspect as 40 year old Hamadaho Semsun who was wanted under an arrest warrant for allegedly taking part in a robbery at a used-car tent in Songkhla on August 16, during which an employee of the tent operation was killed.
When the authorities moved in on the house, where Hamadaho was hiding with the two other suspects, the three opened fire at the officers, leading to a short gunfight.
The body of the suspect was found after the gunfight ended. The two other suspects were sent to the military's Pattani interrogation centre for questioning.

STORY: The Nation