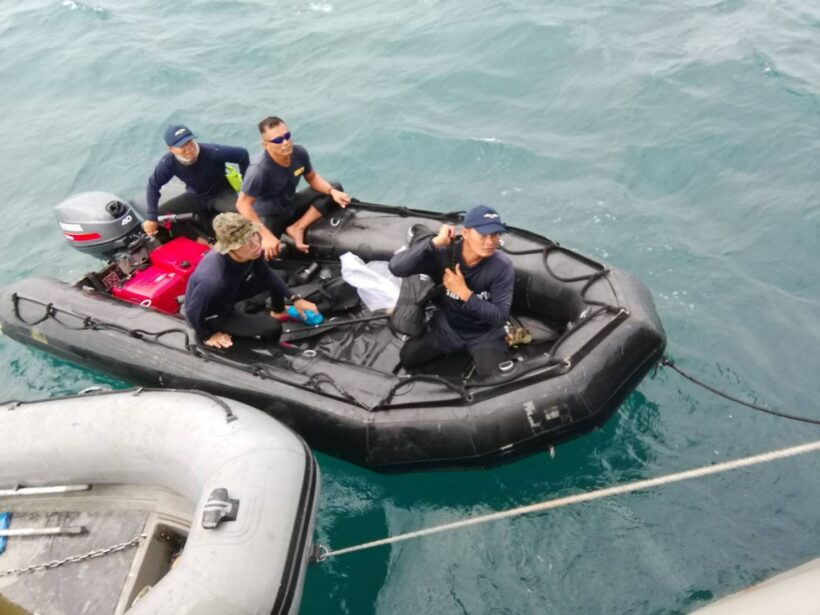 A body, a passenger on 'Phoenix' when the boat sank last Thursday and found stuck and unable to be removed by divers, is hopefully going to be recovered today. The task to recover the last body inside the boat started early this morning.
On a separate search, one male body was found yesterday (July 11) near Phi Phi Island in Krabi which is believed to be another of the Chinese victims. The body is awaiting identification.
There were a total of 89 tourists on the 'Phoenix', mostly Chinese, when it sank last Thursday afternoon. There were 42 survivors. 46 deceased have been recovered from inside the boat and the surrounding waters, mostly between Koh Hei and Koh Racha.
Three vessels from the Royal Thai Navy were deployed from the port at Sri Panwa at 5.45am today heading to the area of the sunken boat. Divers from the Royal Thai Navy, the Guangzhou Salvage team from China and Kusoldharm rescue divers joined in the search of the last body (47th).
The dive operation involves two divers at a time, diving for 20 minutes to survey and remove some sand. The second pair of divers will do the same. The third team of divers from China will dive down to cover the body which will then be brought back to the surface.