Pabuk: Floods and blackouts along southern Gulf coast as storm moves away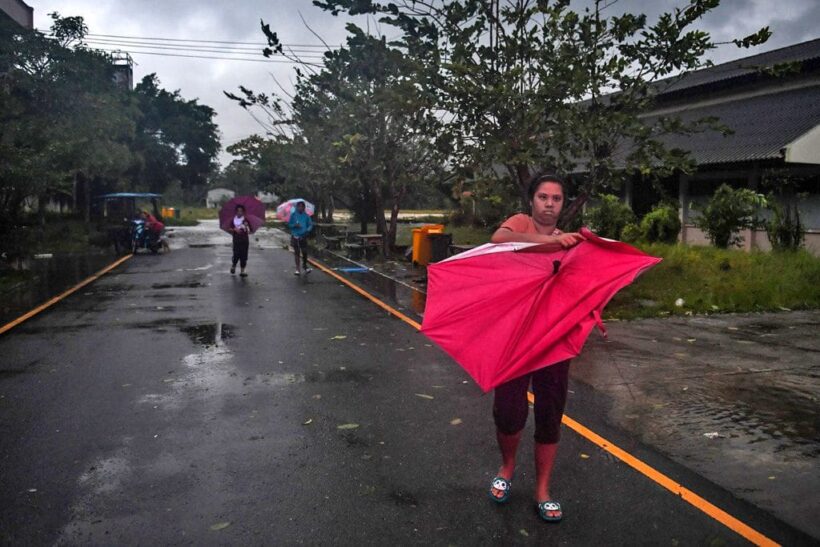 • Floods and blackouts have left nearly 30,000 people in evacuation shelters across southern Thailand
• Relieved tourists stranded on islands further north were spared the worst and are now working on continuing their journeys
• Pabuk packed winds of up to 75 kph (45 mph) and brought heavy rains and storm surges as it lashed the much of the southern Gulf of Thailand coastline
• A fisherman drowned in southern Pattani province on Friday when waves smashed into his boat. Another crewman remains missing
Some of the headlines from the arrival in southern Thailand of tropical storm Pabuk yesterday.
After meandering just off the coast earlier yesterday, the eye of the storm made landfall later in the afternoon along the Nakhon Si Thammarat beaches. The storm continued north-west, entering into Surat Thani, but started to veer westward across the Malay Peninsula (known in Thailand as the Isthmus of Krabi). As the storm started crossing over the Peninsula it lost strength until reaching the Phang Nga coastline early Saturday and starting to head out to sea.
The track of the storm was quite easy to follow on the real-time radar maps which differed from a lot of the official forecasting which got a lot of the details wrong.
Pabuk's track west, instead of heading in its north-west trajectory, helped the tourist islands of Koh Samui, Koh Phangan and Koh Tao doge a weather bullet. Large numbers of tourists were hunkered down for 24 hours in heavy rains, unable to leave as airports were closed and ferry services were cancelled.
Kittipop Roddon, the Koh Samui district chief, says,"there were no casualties, there is some sunshine today and I'm confident some tourists will be able to leave today as ferries and flights resume."
"It's all over. All 10,000 tourists are safe. I am relieved."
The storm was officially downgraded early today to a tropical depression with wind speeds slackening as it moved into the Andaman Sea, according tot he Thai Meteorological Department.
According to AFP, around 200,000 people were left without power as dozens of electricity poles were toppled by high winds or falling trees, mostly along coastal areas of Nakhon Si Thammarat.
Pabuk, a rare, unseasonal tropical storm, struck in the south's peak tourist season causing a blow to the local tourist economy.
Thailand recorded 37 million+ visitors (still awaiting the official numbers) for 2018 and is predicting over 40 million tourists for 2019 in what some describe as Thailand Teflon Tourism. Despite military coups, bombings and the tragic sinking of a tour boat last year killing 47 Chinese tourists off Phuket, the numbers of visitors continues to surge.


Read more headlines, reports & breaking news in Krabi. Or catch up on your Thailand news.
British man pioneers cannabis tom yum, police are not happy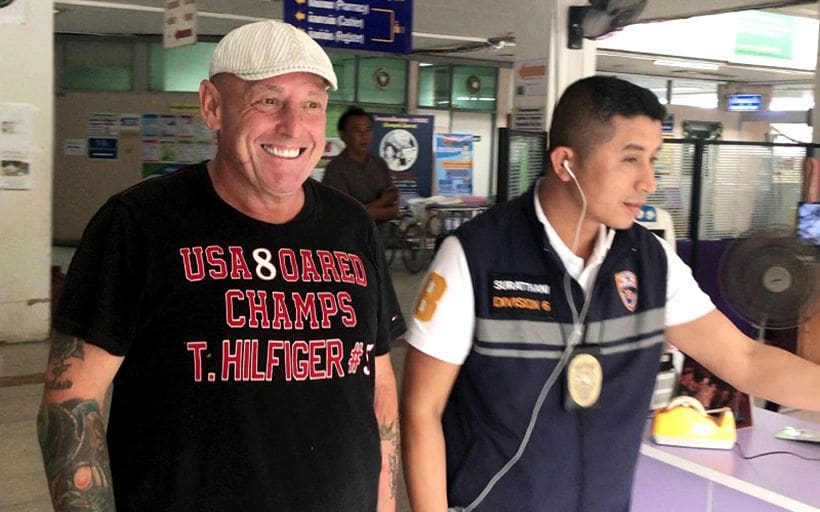 PHOTO: Khaosodenglish
A 58 year old real estate developer, living in Koh Samui for 22 years, is facing some trouble with the police for his 'medicinal' innovations in the kitchen.
Police have arrested and charged Gary Coughlan with drug offenses after they noticed he was acting a little 'unusual and erratic' this morning (Wednesday). He later tested positive for drug use.
Khaosod English reports, that when questioned by the police, he admitted to having tom yum goong shrimp soup infused with cannabis, apparently he praised its benefits for good sleep.
Coughlan also told police that he had obtained the marijuana from a Thai friend.
Thailand has recently legalised medical marijuana, yet unauthorised use still remains illegal and culprits face jail time up to one year.
Judging by the look on Gary's face we can assume he was happy with the results of his kitchen experiments.
SOURCE: Khaosodenglish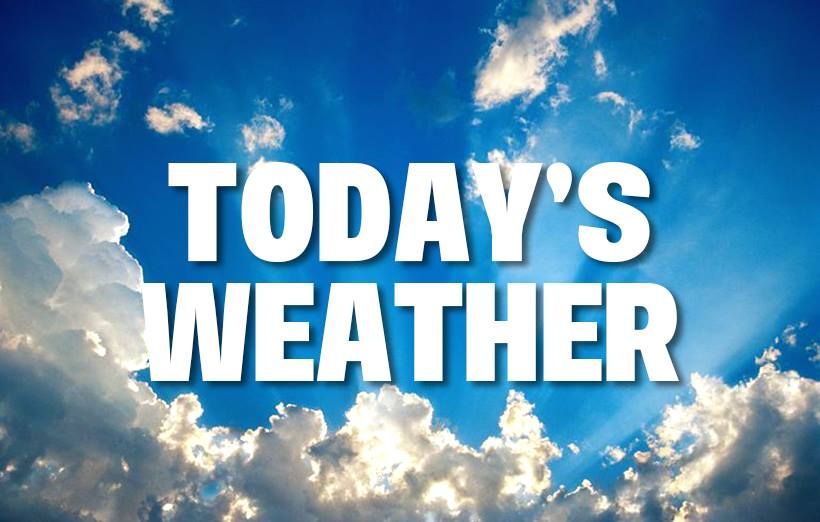 Bangkok
Morning clouds followed by afternoon sun. High 33ºC. Winds NE at 10 to 15 km/h.


Chiang Mai
Generally clear. High 30ºC. Winds ESE and variable.


Phuket
Afternoon showers. High 31ºC. Winds NNE and variable. Chance of rain 40%.


Ko Samui
Thundershowers. High 25ºC. Winds ENE at 10 to 15 km/h. Chance of rain 40%.


Pattaya
Partly cloudy. High 32ºC. Winds NW at 10 to 15 km/h.


Songkhla
Thunderstorms developing in the afternoon. High 29ºC. Winds ENE at 15 to 25 km/h. Chance of rain 80%.


French woman found floating off Koh Samui beach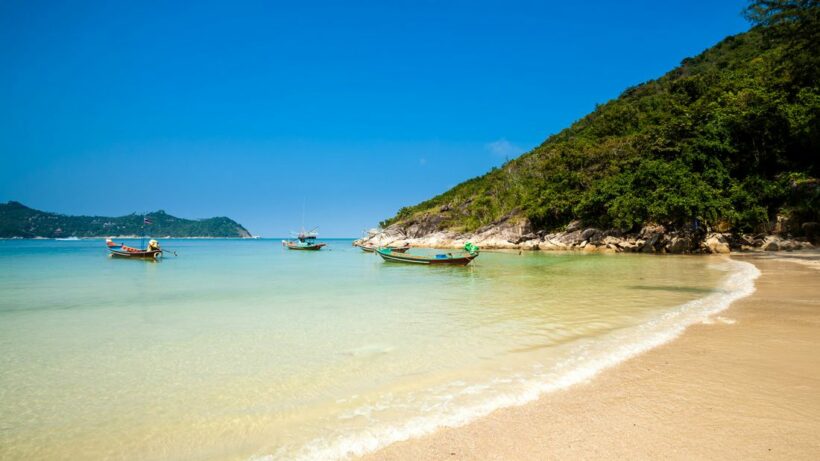 Samui police report that the body the body of 42 year old Maud Isabeile Bailley was found floating at sea off Ao Thongket beach around 2.30 pm yesterday (Tuesday).
The body was first seen floating by hotel staff who called police and rescue workers. Responders then brought the body back to shore.
A friend of the deceased has identified the body. She said that they had both lived on the island for almost two years learning Thai at a language school.
The friend said that Maud often complained about her family and her health and that that yesterday morning they had both visited a waterfall before she left on a bike.
The cause of death is under investigation by the police.
SOURCE: Bangkok Post