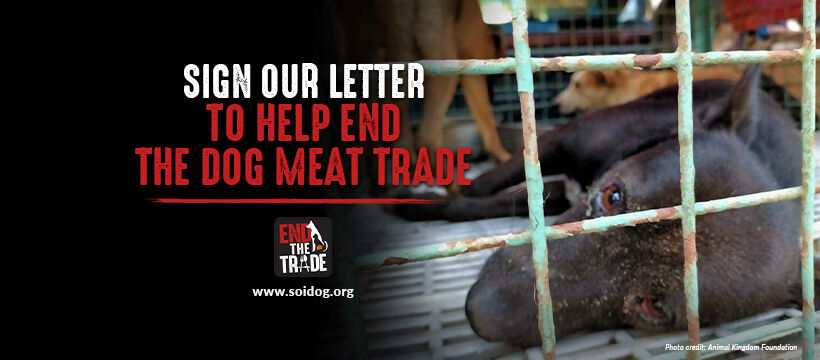 A dog-eating Thai man has been sent to prison for three months for killing, cooking and eating his pet dogs, according to the Soi Dog Foundation.
The charity said on Facebook yesterday that concern was raised by Soi Dog mobile clinic staff who encountered a puppy in the Chalerm Prakiat district of Nakhon Si Thammarat with a deep laceration to its neck.

Neighbours told the team that the house the pup had escaped from was owned by a former drug addict. They believed he routinely butchered and ate puppies but were afraid to do anything as he was known to be violent.
The foundation immediately sought the help of the police and six dogs were rescued during an operation that uncovered the remains of many others. Soi Dog community relations manager Sakdapol Thongchan and Pol Cap Boonchuea Sangsawat visited the man's house where they discovered bones, corpses, and cooked meat.
The puppy and five littermates were taken to the Soi Dog shelter in Phuket and the foundation filed a report on the dog-eating Thai man with Chaloem Phrakiat police.
Testing at Chulalongkorn University in Bangkok showed that cooked meat found in the house came from dogs, while Soi Dog veterinarians confirmed the bones to be those of a puppy.
The killing of dogs and cats and the consumption of their meat is illegal under the 2014 Cruelty Prevention and Welfare of Animals Act. The Act stipulates that "no person shall perform any act which is deemed an act of cruelty to an animal without justification."
Soi Dog co-founder John Dalley said the action had been a success for animal welfare in Thailand. Dalley said…
"Soi Dog and other organisations worked hard to have this law passed in 2014. But even though it is now the law, many people still do not know about it. We must continue to fight for stray animals in need. Such cruelty has absolutely no place in society."