Phuket
Wimbledon dream for Djokovic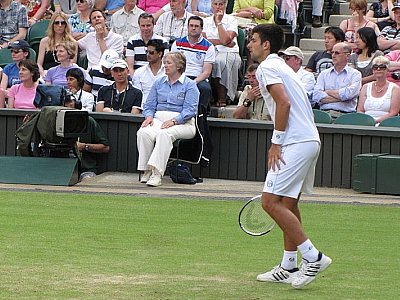 PHUKET: "This is my favourite tournament, the tournament I always dreamed of winning, the first tournament I ever watched in my life. I think I'm still sleeping, I'm still having my dream."

Serbian Novak Djokovic claims the Wimbledon Men's Singles Tennis title after a four set victory (6-4 6-1 1-6 6-3) over Spain's Rafael Nadal in Sunday's Final.

By reaching the final Djokovic had also become the men's world number one ranked tennis player and his commanding performance against Nadal confirmed this position.

Djokovic was far superior than Nadal, only showing nerves in the third set when Nadal swept away the set 6-1. However, the statistics highlight Djokovic's superiority across the board.

Apart from first serves successfully finding their target, Djokovic achieved more aces (7-5), first service winners (72% – 67%), second service winners (54% – 44%), winners (27 – 21) and unforced errors (12 – 15) to seal his first Wimbledon championship.
— Neil Quail