Phuket
Phuket beefs up Ebola security with specialized laboratory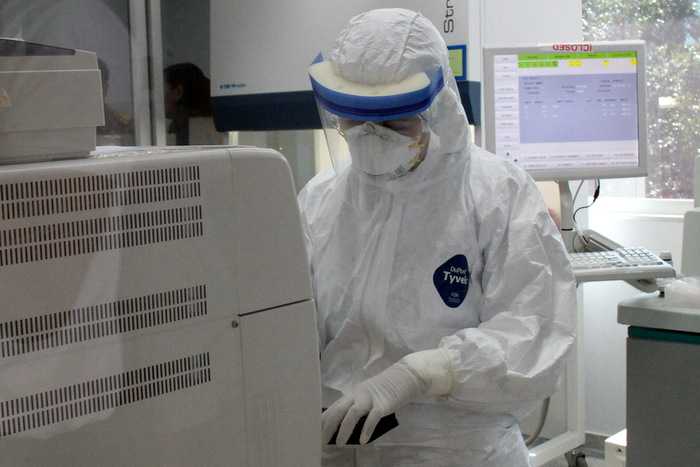 PHUKET: Vachira Phuket Hospital has opened the first Designated Receiving Area (DRA) in Southern Thailand in response to the recent Ebola outbreak worldwide and the increasing number of visitors to the island.
The DRA is a laboratory fully-equipped to quickly and accurately diagnose patients who show symptoms of highly infectious diseases, such as the Ebola virus.
"This outbreak has alarmed people all over the world. We are on alert in Thailand. Even though no infected people have been found here, we cannot deny the dangers of this situation," said Dr Wanchai Sattayawutpong, deputy director of the Department of Medical Sciences in Bangkok.
Dr Wanchai cited Phuket's popularity as a tourist destination as the reason for it becoming the first southern province to open a DRA.
"According to statistical data from the Ministry of Tourism and Sports, an average of 10 million tourists come to the island each year," he said, adding that this year's Asian Beach Games alone has attracted visitors from more than 45 countries.
"We are very aware of health care on the island during this time, especially in regards to the heightened risk of infections. Setting up the DRA will enhance our ability to diagnose and treat patients."
Dr Wanchai was joined by Governor Nisit Jansomwong and Dr Kajohnsak Kaewjarus, chief of the Phuket Provincial Public Health Office (PPHO), at the official opening of the facility yesterday, which is located on the fourth floor of the Song Arpad building at Vachira Hospital.
The establishment of DRAs throughout Thailand was ordered by the Ministry of Public Health, said Dr Wanchai. By the end of this year, there will be 20 centers throughout the country.
"In 2015, there should be a DRA in every one of Thailand's 77 provinces, as well as smaller laboratories at each airport," Dr Wanchai said.
Phuket is the third province to establish a DRA. The first two were set up in Chiang Mai and Chiang Rai.
Dr Kajohnsak confirmed to the Phuket Gazette today that staff who transfer any patients suspected of carrying a highly infectious disease from the ambulance to the hospital will be wearing full personal protection outfits.
"The patient will be brought through a special entrance into the negative pressure suite in the 200 Pi ["Bicentennial"] building. The suite consists of five negative-pressure treatment rooms; one for patients in severe condition and the others for less severe cases," he said.
Fears that Ebloa had reached Phuket's shores spiked last month when the body of British national Martin Clark, 68, was found in his Phuket condo on October 23 after he returned from Nigeria.
Initial laboratory tests carried out by health experts showed that Mr Clark's body exhibited no signs of the deadly Ebola disease (story here).
— Athip Karndee