Phuket Sports: Round-up for July 20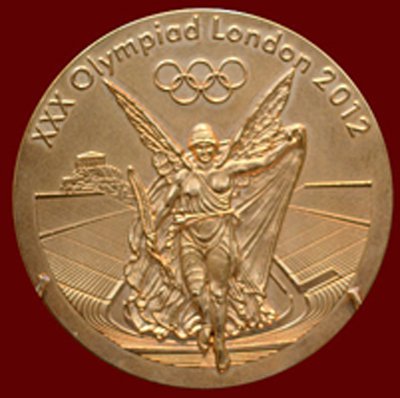 PHUKET: Defending Olympic gold medalist, Rafael Nadal, has withdrawn from the games claiming he is not in the right condition to compete. Nadal's withdrawal opens the way for a Federer vs Djokovic final.
Track cycling: Jason Kenny will ride the individual sprint for Team GB in place of defending Olympic champion, Sir Chris Hoy.
Basketball: The star studded US basketball team brushed aside Team GB 118-78 in an Olympic warm up match.
Athletics: Yohan Blake eased to victory in the 100 meters at a meeting in Lucerne, Switzerland. Blake, who has beaten Usain Bolt over 100 meters and 200 meters at Jamaican trials, finished the race in 9.85 seconds.
Tour De France
Bradley Wiggins is still top of the standings after stage 17. His lead over Sky teammate Chris Froome is two minutes five seconds with only three stages remaining.
Golf
Adam Scott leads the first round of the British Open at 6-under par after equaling the course record with a round of 64 at Royal St Lytham. Tiger Woods, Bubba Watson and Ernie Els are all on three-under par. Pre tournament favorite Lee Westwood shot a three-over 73.
Football
Tottenham Hotspur's defender Ledley King has been forced to quit the game because of long running injury problems. King made 264 league appearances for Tottenham and represented England 21 times. He will continue at Tottenham in an ambassadorial role.
Cricket
A century by Alastair Cook helped England dominate the first day of the first test against South Africa. Cook finished the day on 114 not out with England on 267 for three at the close of play at the Oval on Thursday.
Keep in contact with The Thaiger by following our Facebook page.
Never miss out on future posts by following The Thaiger.
Patong, Phuket Town, Chalong to fund residents' vaccination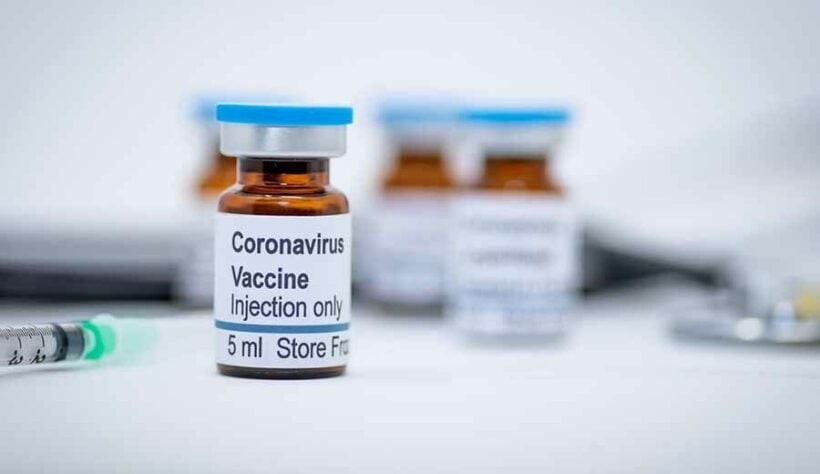 Patong and Phuket Town are planning to fund registered residents' Covid-19 vaccines, Thai and foreign, with the hope to speed up the inoculation process without waiting for the national government. The mayors of both cities say they have already allocated the funds to move forward with purchasing the vaccines after the government approves which ones may be used.
Like any other municipality in Thailand, the Covid-19 vaccine must be acquired from the Ministry of Public Health. A spokesperson says their office had yet to receive the news on how many doses of the vaccine Phuket could receive or in which order to vaccinate people.
"I don't want to wait in the queue to get the vaccine budget. Chalong people deserve to receive vaccines. They do not need to pay."
Chalong officials have confirmed that the Covid vaccines will be freely available to all people registered as living in Chalong Subdistrict, regardless whether the resident is Thai or foreign.
"There are about 20,000 to 30,000 people in Chalong. This includes everyone: Thais, migrant workers and other foreigners registered as living in Chalong, such as retirees and foreigners staying here for other reasons. They will all receive the vaccine."
Phuket City Mayor Somjai Suwansupana has also confirmed to The Phuket News that Phuket City Municipality will also administer free vaccines to the over 79,000 people living in Phuket Town. But he says only people who were registered as living in the city limits at the end of December would be eligible to receive the free vaccines. Chalermluck Kebsup, Mayor of Patong, is also following suit by offering free vaccines to registered residents.
"We deserve to get the vaccine quickly because Phuket is a tourism province, our people depend on tourism."
It has been 26 days since Phuket had any positive cases of Covid-19, but Chalermluck says a vaccine will curb worries of Covid spreading.
"The vaccine is our hope in stopping this fear. If local residents receive the vaccine as quickly as possible, I think people will be more confident in receiving domestic tourists. Then businesses can run."
SOURCE: The Phuket News
Keep in contact with The Thaiger by following our Facebook page.
Never miss out on future posts by following The Thaiger.
Phuket police confirm speed limit of bypass road after locals complain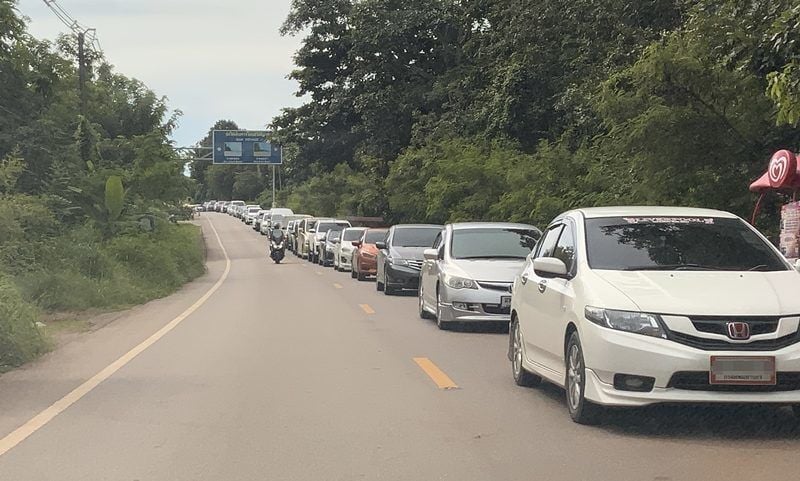 Phuket police are confirming the island's bypass road speed limit as 50 kilometres per hour. That is, despite years of back and forth between motorists and the law. The latest announcement comes after locals posted online copies of their speeding tickets, which showed the confirmed limit. The stretch of road, almost the only stretch of road where you could get a car up to 100 kph, has long been a speedway for cars, trucks and vans.
The reason they are complaining is due to the fact that they say they were under the impression that speeding tickets would only be given to those caught exceeding 100 kilometres per hour along the bypass. They say police have assured for years that this would be the case.
Phuket City Traffic Police Deputy Chief Rungrit Rattanaphakdee says that normally motorists are allowed to drive up to 80 kilometres per hour on municipality roads but the bypass road's speed limit is 50 kilometres per hour.
"Although drivers of private cars and motorbikes can drive not over 80 kilometres per hour on municipality roads in accordance with the Road Traffic Act B.E. 2522, all drivers must follow the 50 kilometres per hour signs installed along the bypass road."
But his interpretation of the law contradicts a statement in 2015 by former Phuket Highways Office Chief Samak Liedwonghat and Teerawat Liamsakun, who was Phuket City Police Chief at the time. Samak said back then, that the signs with a white background and red circle are advisory only. In other words, not mandatory. Teerawat also concurred with Samak, in 2015, by saying that the signs were advisory only but warned that drivers may have an accident if they don't comply with the advisory speed limit on the signs.
"Actually, speed is limited by law on this road [the bypass road] to 80 kilometres per hour in tessabaan (municipal) areas and 90 kilometres per hour in other parts. Our speed cameras are set to detect vehicles going faster than 100. Anyone caught going faster than that risks receiving a speeding ticket in the mail."
Now, Rungrit says the speed limit is mandatory but motorists would not be issued tickets by the speed cameras unless motorists' speeds were higher than 100 kilometres per hour.
Locals say they are still confused as they say Rungrit didn't respond as to why the motorists were being ticketed when travelling under 100 kilometres per hour as he maintains that fines are only given to those going over 100 kilometres per hour. The photos of the tickets showed most of those ticketed to be travelling at speeds of 90-99 kilometres per hour, which directly contradicts Rungrit's new interpretation of the law.
"….So far we have had tickets issued only to the drivers who drove faster than 100 kilometres per hour."
"The signs are there to remind drivers to drive carefully under the speed limit, as normally drivers drive very fast on the road, leading to accidents."
"We are trying to use technology to charge drivers' behaviour, so we use speed cameras and have tickets sent to their homes. As you can see, we never set up any checkpoint along the bypass road, except during the long holidays."
To be clear, Rungrit says the bypass road speed limit is 50 kilometres per hour, but you may be ticketed if your speed exceeds 100 kilometres per hour. That is, despite locals receiving tickets for going 90-99 kilometres per hour.
SOURCE: The Phuket News
Keep in contact with The Thaiger by following our Facebook page.
Never miss out on future posts by following The Thaiger.
UPDATE: Confusion over Covid-19 tests for visa extensions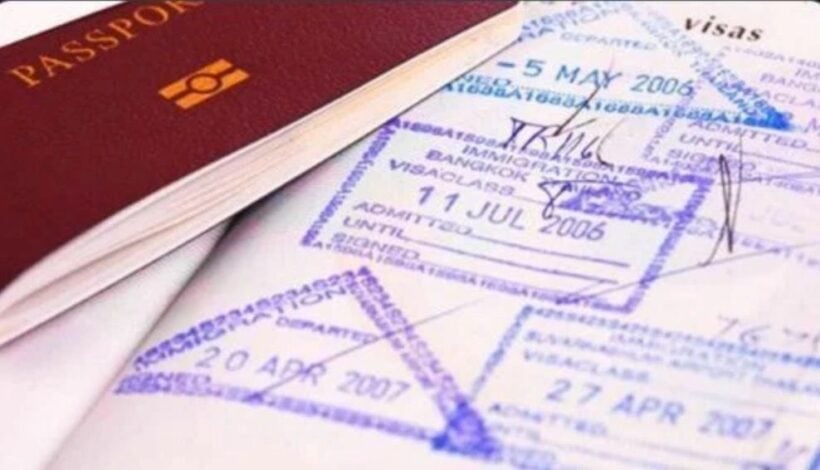 UPDATE: Khaosod English removed a story on Covid-19 tests for those seeking visa extensions and replaced it with the article "Immigration backtracks on plan to require Covid-19 test for visa extensions." They say the previous report sparked uproar among expats and immigration police spokesperson has since apologised for the misunderstanding.
Original article…
Confusion reigns today over whether Covid-19 tests will be required for visa extensions. While The Phuket News spoke with an immigration official who said "no… you don't need a Covid-19 test to extend your visa or apply for a work permit", Khaosod English wrote an article headlined "Covid-19 test will be mandatory for all visa extension".
The Thaiger also contacted a respected visa agent who said Covid-19 tests are, indeed, now required for applying for both visa extensions and work permits, even renewals.
The Thai Immigration Bureau has not made any official announcement regarding Covid-19 tests. Talk about Covid-19 tests for foreigners was brought up after a rule was published in the Royal Gazette last month, officially adding Covid-19 to a list of dangerous diseases, prohibiting those infected with any of the listed illnesses from entering the country.
Immigration Police Bureau spokesperson Archayon Kraithong told Khaosod English that proof of a negative Covid-19 test will be required for visa extensions, regardless of how long a foreigner has stayed in Thailand. On the other hand, Phuket immigration deputy chief Nareuwat Putthawiro told The Phuket News that Covid-19 tests will not be required for visa extensions or work permit applications.
"We do not require any medical documents for an application to renew a visa, because there are few foreigners' movements outside Phuket. Most of them live and work in Phuket, and have done so before the new wave of Covid-19… So they do not have to worry about it. Everything is still the same."
Medical exams are currently already required for most work permit applicants (including tests for Syphilis and Elephantiasis). A visa agent told The Thaiger that Covid-19 tests have been added to the medical examination requirements for work permit applicants. But, on the other hand, Phuket immigration says they DO NOT require Covid-19 tests for work permit applicants.
"We have not received any notices about Covid-19 requirements for processing applications to renew visas. If we do receive any such orders, we will let the public know."
It isn't the first time there has been conflicting statements coming out of different officials, in different immigration offices on different days.
SOURCES: Phuket News| Khaosod English
Catch up with the latest daily "Thailand News Today" here on The Thaiger.
Keep in contact with The Thaiger by following our Facebook page.
Never miss out on future posts by following The Thaiger.