Phuket
Phi Phi Island releases 83% wastewater untreated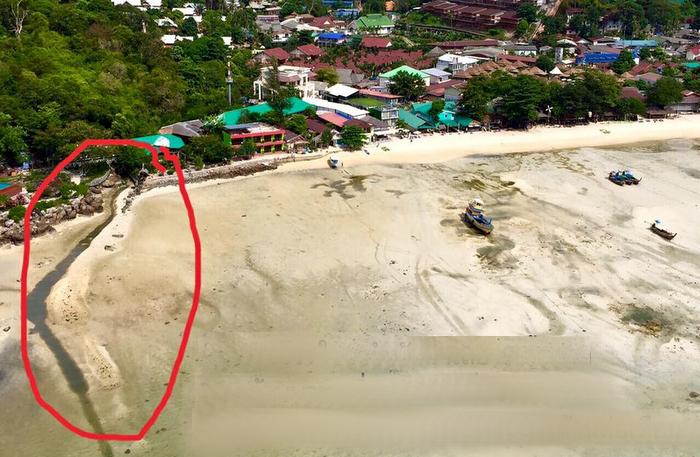 PHUKET: About 83 per cent of wastewater on the popular tourist island of Phi Phi Don is flowing directly into the ocean untreated, confirmed officials today.
A stink about the untreated wastewater was raised after it was revealed that about 1,800 cubic meters of wastewater was produced on the island each day, but only 300 cubic meters could be handled by the Wastewater Collection and Constructed Wetland System in place.
"This water is flowing directly out into the sea, damaging the delicate coral reef ecosystem," explained Thon Thamrongnawasawat, who was brought to Hat Noppharat Thara – Mu Ko PhiPhi National Park last October to serve as a policy adviser (story here). "Additionally, it is creating a foul smell, which is affecting locals and tourists."
Ao Nang OrBorTor President Pankum Kittithonkun, who is also in charge of the island, explained to the Phuket Gazette that there was nothing that could be done.
"A new water treatment facility would cost more than 300 million baht just to build. We simply don't have that kind of budget to move forward with a project like that without the backing of the central government," said Mr Pankum.
Mr Pankum noted that the OrBorTor had already contacted the Office of Natural Resources and Environmental Policy and Planning in Krabi. However, no progress was made.
"We've ended up having to ask the Krabi Provincial Administration Organization to seek help from the central government on our behalf," Mr Pankum said. "Though the Ao Nang OrBorTor is a small organization, we generate a lot of revenue for Thailand. It is very frustrating to think that we are still unable to get a budget to maintain such a high-revenue area."
— Sukawin Tanthavanich