FC Phuket call for massive support tonight against Suphanburi FC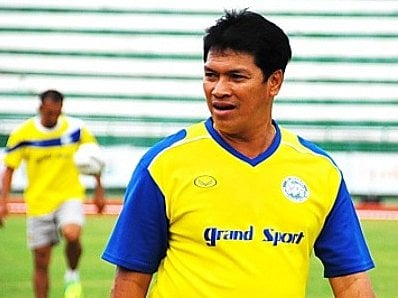 PHUKET: FC Phuket players and coaching staff are appealing for a flood of fan support for tonight's league match against Suphanburi FC, also known as the "Elephant-back Warriors".
Assistant Coach Apichart "Mo" Mosika asked the Phuket Gazette to encourage FC Phuket fans to be at Surakul Stadium tonight for the team's 31st game of the 2011 Division One schedule.
"It is near the season's end now and we need as many fans as possible to support us. The game has been scheduled for 7pm to allow people who work enough time to come," he said.
Leading team scorer and SEA Games national squad midfielder, Sarach Yooyen echoed the coach's appeal and told the Gazette that he hopes for a large turnout, saying he was confident of a win.
A travel weary FC Phuket recently returned home following a disappointing road campaign at Buri Ram and Bangkok, which saw their promotion dreams extinguished.
Phuket's star Ivorian defender, Nenebi also expressed confidence, saying "God will help Phuket win,"
Fellow Ivorian player, Kone Adama, was hesitant to underestimate his opponents.
"We have to be careful against Suphanburi because they're aiming not to be relegated, but overall, I think we can do well," he said, adding that he is still a bit tired from traveling, having just got over a cold.
Confidence wasn't universal on the squad.
Phuket's star French goalkeeper, Johnathan Matijas said "I have the feeling the team is already on vacation, as we have no goals to play for – since we can't get promoted nor do we face relegation. Some players don't have motivation so it's difficult to be confident for any match. But I am ready and I want to play and win! I will try to motivate all starting players for the match."
Assistant Coach Mo told the Phuket Gazette that he is also a bit worried that the players' performance levels will drop.
Asked about the team's readiness, Coach Mo said, "We have had a rest of only two days since our last game on Saturday. I am worried that the players are exhausted from this tight schedule, and so we will have to drop some main players and replace them with reserves. At the start of the game, we will play a paced game, and see if we can beat them early. Then we will play offensive and try to get three points."
For starting positions, Mo said he will consider either Tameezee "Z" Hayeeyusoh or Kone Adama to play with Watcharapong "Pae" Jun-ngam in the forward line-up.
"Tameezee has a small problem with a strained leg muscle. If he is unable to play, then Kone will start. In the middle, Sarach "Tang" Yooyen and Hossian "Sian" Nussim will be in the center, Kornphrom "Poon" Charoonphong on the left, and either Poramat "Mud" Krongborisut or Jongrak "Bank" Pakdee on the right."
In the defense, Nenebi and Wiratrot "Too" Chanteng in the center, and Ronnachai "Art" Jinnakate on the right. Nitipong "Bas" Limsuwan, who usually plays left back, is serving a one-match suspension after receiving multiple bookings. As such, we have yet to see who will fill the position, but it will likely be either Niran "Noom" Panthong or Nithirot "Mon" Sokuma," said coach Mo.
FC Phuket are now in 7th place in the league with 44 points from 11 wins, 11 draws and eight losses.
Their opponents tonight, Suphanburi are in 11th place with 35 points from 31 matches which includes seven wins, 14 draws and 10 losses.
In their last encounter in February, Phuket drew 1-1 away at Suphanburi.
Suphanburi are among seven teams fighting the threat of relegation. Of the four relegation spots, two have already been claimed by Thai Honda and RBAC. The other two are being contested by Chiangmai FC (29 points), SP Customs United (32 points), Air Force United, CT Chanthaburi, Bangkok FC, Suphanburi (all with 35 points) and JW Rangsit (36 points). Each of these teams have two to three matches to secure their Division One status for 2012, with the exception of Air Force (five matches remaining) and Bangkok (four matches remaining)
Meanwhile, the four teams promoted from Division Two Champions League playoffs include Krabi FC, Pattalung FC, Ratchaburi FC, and Nakhon Ratchasima FC.
After tonight's match, Phuket have three matches remaining in the season – two home and one away as follows:
Sunday December 25 vs Air Force United
Saturday January 7, 2012 vs Bangkok FC
Phuket will finish the season on the road against already promoted, Chainat FC on Saturday, January 14.
— P. Choksakulpan & S. Layne


Read more headlines, reports & breaking news in Phuket. Or catch up on your Thailand news.
UPDATE: Ancient cannon found off Koh Racha aged from Rattanakosin period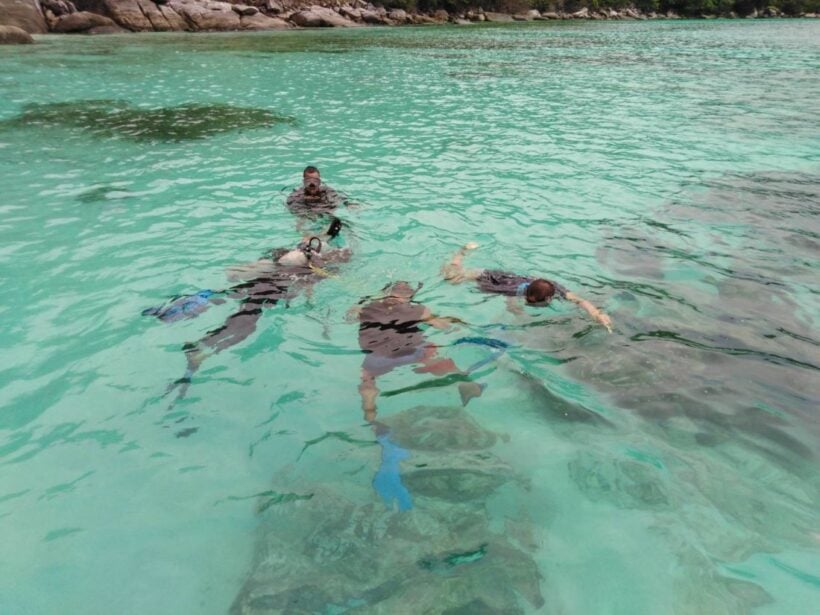 An object found near Koh Racha Noi off Phuket's southern coast yesterday is believed to be ancient cannon from the Rattanakosin period (1782-1932).
An investigation has been launched after the object, similar to an ancient cannon along with an accompanying 'base', was found underwater just off the coast of Koh Racha Noi.
Read more about the discovery HERE.
Divers from the Royal Thai Navy inspected the two mysterious objects yesterday afternoon. The object, similar to an ancient cannon, is more than 1 metre long and 20 centimetres wide. The 'base' measured about 155 x 126 centimetres. It is believed to be the structure that holds the cannon in place.
The Phuket Vice Governor Tanyawat Chanpinit says the ancient cannon is dated back to the beginning of the Rattanakosin period (1782-1932).
Officials from the Fine Art Department are organising its recovery and transport to the Thalang Museum so it can be properly examined and restored.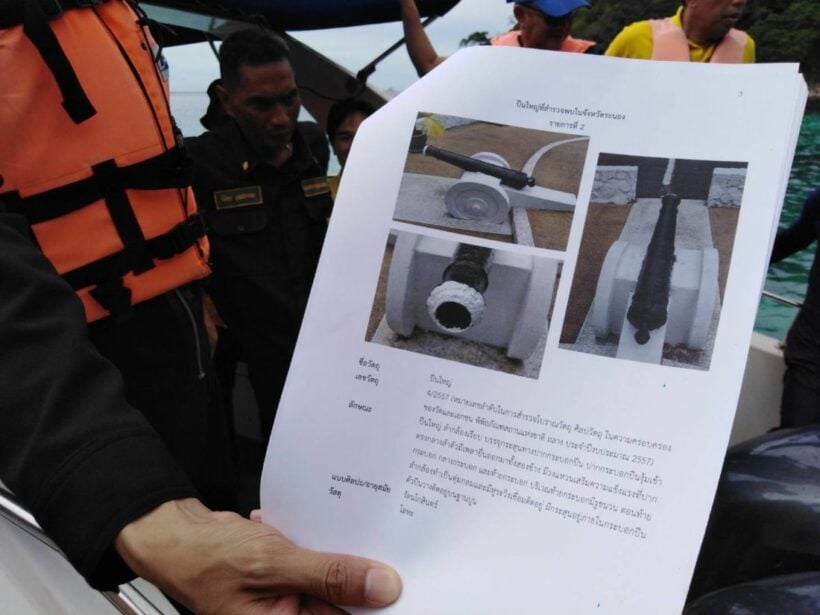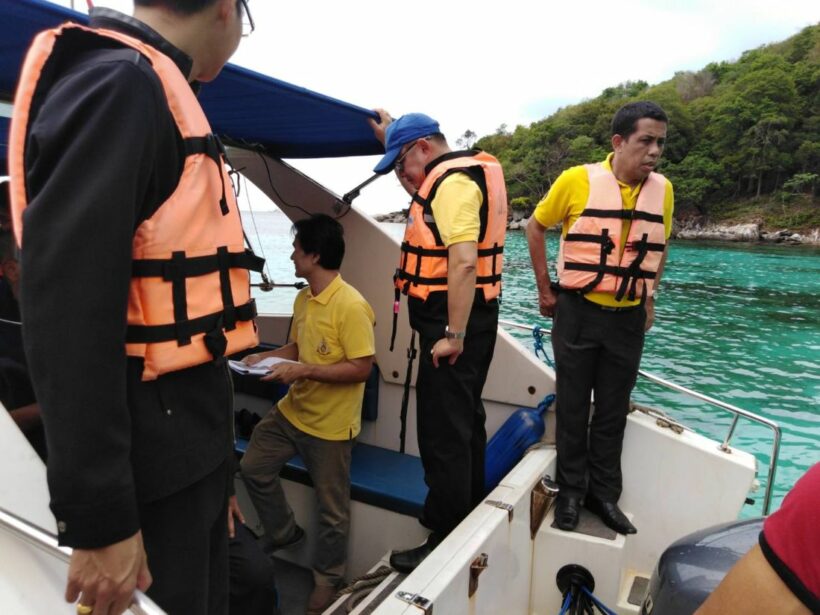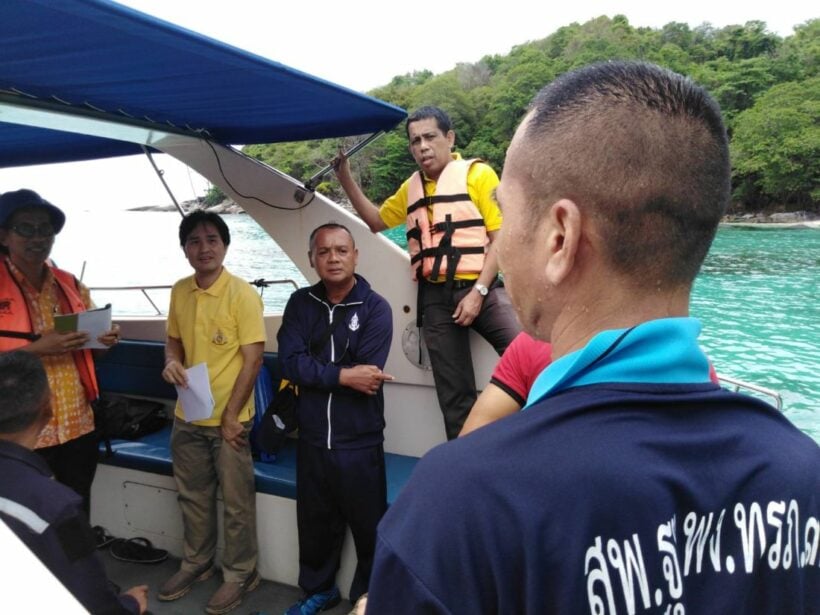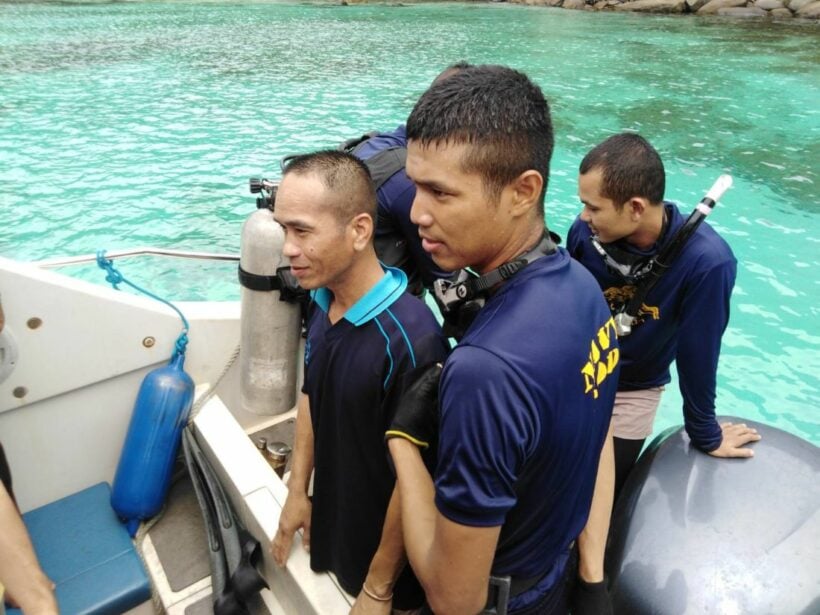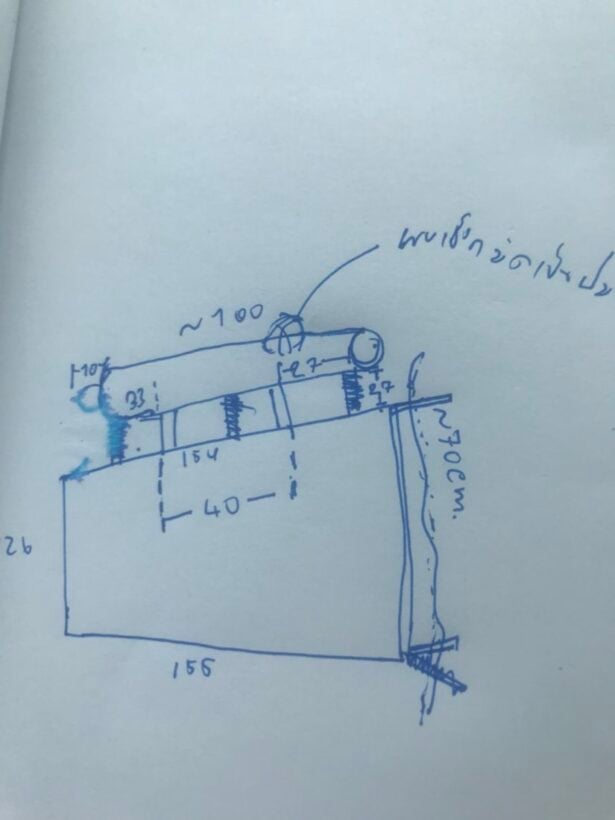 Beam me up Phuket – new space theme hotel for the island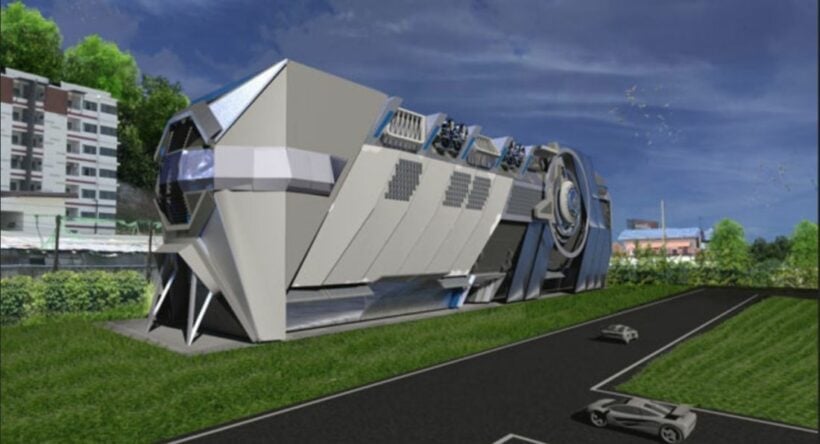 A 150 key space themed hotel is under development in Kathu, Phuket, by a Singaporean group .
Located close to the Central Festival and Makro complexes, the project is expected to open next year according to a report in TTG Asia.
The One Pioneer – Beyond Space Travel hotel say it's "highly focused on an outer space storyline and will have an indoor observatory".
Janette Lee, founder and CEO, says the hotel is poised to open sometime in 2020.
"Tourism business in Thailand and in Phuket will continue to grow but there is still a lack of new attractions. Our vision is to bring to life the dreams of mankind for an experience of space on earth. Our target markets will be both local and international tourists."
According to Lee, the company is seeking partners from Thailand or elsewhere to complete the project. She has had discussions with potential partners and investors during the South East Asia Hotel Investment Summit which took place in Bangkok last week.
Prior to entering the tourism business, Lee had sold her private education business and social enterprise in Singapore. She also used to work in the financial sector.
The project cost is estimated at $40 million.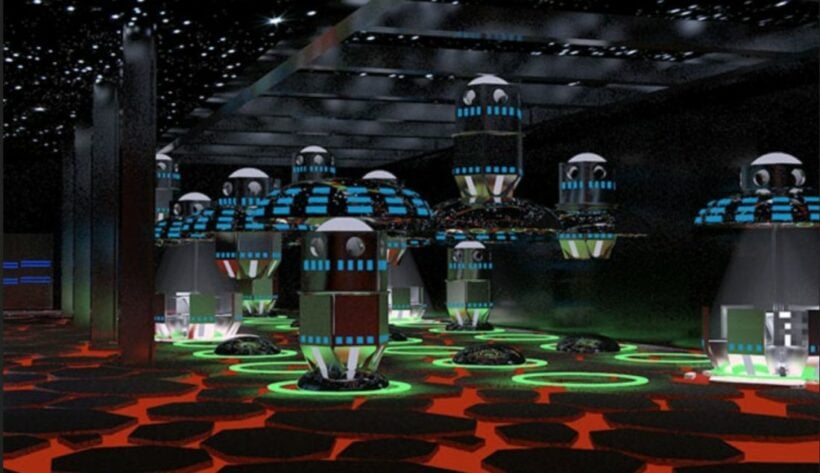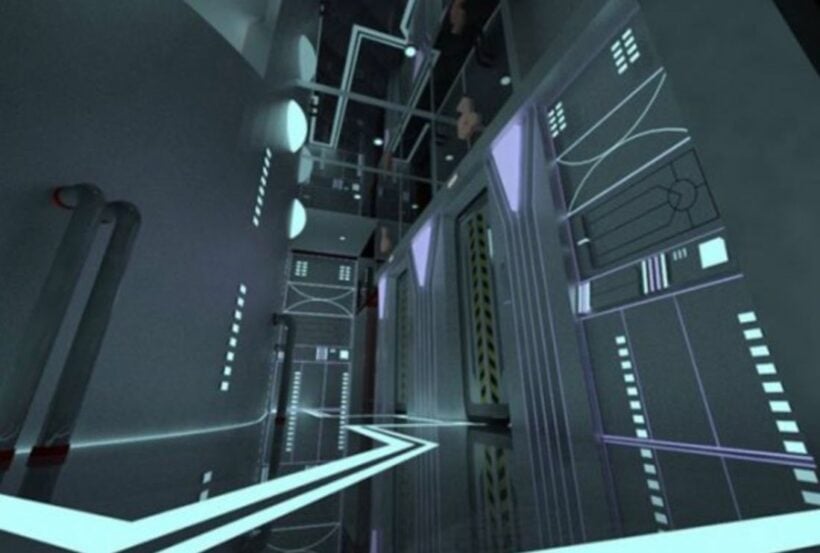 Skål International heads to Phuket, June 2020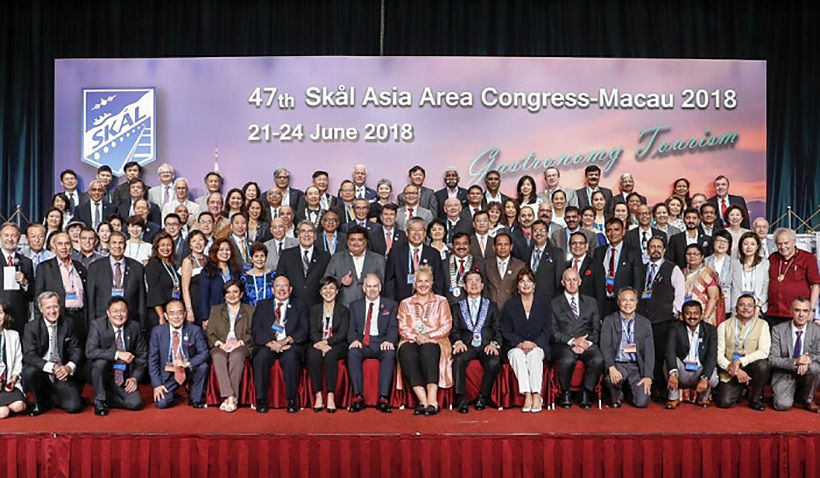 by Paul Poole
Tourism industry professionals from all over the world are expected to descend on Phuket between June 25-27, 2020, for the 49th edition of Skål Asia Congress.
With more than 15,000 members in almost 90 different countries, Skål International is the world's largest organisation of tourism professionals. Through countless local, national and international events, Skål International promotes global tourism and networking, pursuing topics of common interest.
Founded in France in 1934 following a trip to Scandinavia ("skål" means cheers), Skål International has since grown to almost 400 clubs in more than 90 countries around the world. Uniting various branches of the travel and tourism industry, its members, which include industry managers and executives, work to maximise networking on a global scale and promote a responsible tourism industry.
The Skål Congresses are held across the world and attract stakeholders from various parts of the tourism industry. Held at Laguna Phuket, Skål Asia Congress 2020 is an opportunity for Skål members in Asia to meet and discuss the trends and ideas in the tourism industry as well as network with their peers around a theme of "Go Eco 2020 – Ecological & Sustainable Tourism".
Attendees will include airlines, travel and tour companies, online booking portals (OTAs), hotel owners and GMs, luxury cruise ship industry, technology companies selling hotel and web based services, telecoms, website services and discount programs.
The Skål Congresses are known for incorporating the host location and using local partners to arrange formal and informal excursions and events. Skål Asia Congress 2020 will feature a Pan-Asian ecological showcase and exhibition, a Phuket street food cocktail reception, OTOP (One Tambon One Product) showcase and tourist tours.
For more information contact The Sponsorship Experts, Paul Poole