10,000 runners expected for this year's Pattaya Marathon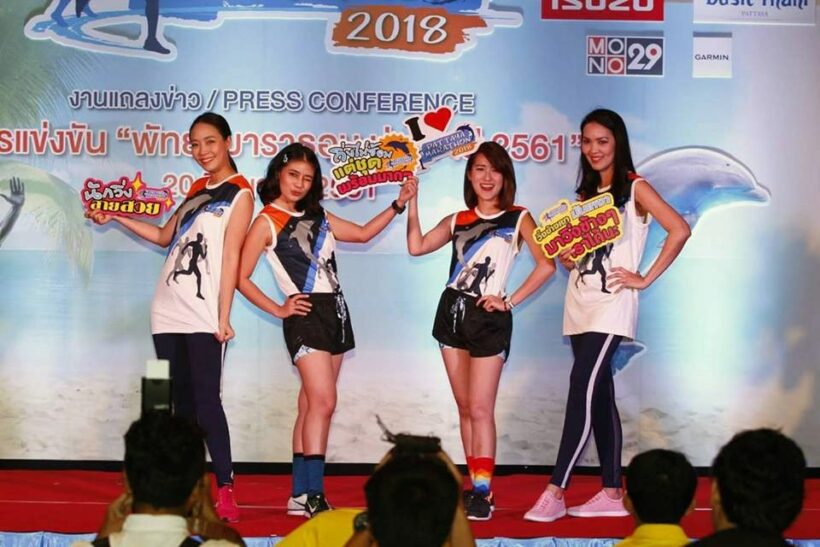 A major international sporting date in Thailand's calendar of festivals and events is the Pattaya Marathon, and 2018 marks the 27th edition of this popular race with organisers expecting 10,000 runners from around the world. The event is being held on July 15.
The 'Pattaya Marathon 2018' race route is designed to impress both participants and spectators. It begins at Central Festival Pattaya Beach on Pattaya Beach Road and runs alongside Jomtien Beach, passing Pattaya walking street, Bali Hai Pier and Borommaratchachonnani Bridge on the way. There's a challenging uphill stretch of 2 km towards Khao Phra Tamnak, Jomtien Sai 2, Sukumvit Road and Chaiyaphruek Road before the route turns back to Pattaya Beach Road and the finish line.
The 'Pattaya Marathon 2018' race program includes five categories of run – the 42.195 km full marathon, 21.100 km half-marathon, 10.550 km quarter marathon, wheelchair quarter marathon, 3.7 km student fun run and a fun run.
The full marathon starts at 3am, while the half-marathon begins at 5am from Bali Hai Pier and runs the same route as the full marathon from this point. The quarter marathon starts from Bali Hai Pier at 5.45am with its route passing the lighthouse and Pattaya view point and continuing downhill at Khao Phra Tamnak to Pattaya 3 Road before turning back to the starting point for the finish.
The wheelchair quarter marathon starts at 6.20am while the students fun run and fun run get under way at 6.30am from the Dolphin Circle in North Pattaya, and these head to Sukhumvit Road and back along Beach Road again for the finish.
Rewards for runners include souvenirs, shirts, trophies, medals and cash for the top five runners in the 42.195 km marathon, 21.100 km half-marathon, 10.5 km quarter marathon, 3.7 km fun run, 3.7 wheelchair quarter marathon and 3.7 km students fun run. The male and female runners with the best times will also receive a specific award.
Online registration is available HERE. .
For more information go HERE.
Keep in contact with The Thaiger by following our
Facebook page
.
Paramotor crash in Chonburi kills British man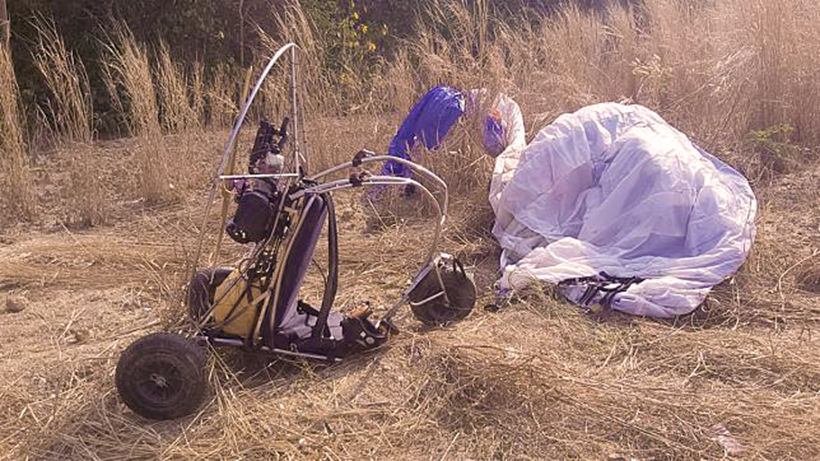 A British man, aged 60, has been killed in a flying incident. He was flying when the paramotor developed engine troubles and plummeted into the ground in Bang Saray Tambon in Sattahip district, south of Pattaya.
Bang Saray police and rescuers from the Sawangrot Thammasathan Foundation were called to the crash site, that occurred in a grassy field near Moo 11 village.
The police reported that they found a seriously injured man lying on the ground near a black motorised parasail craft. He was wearing a green T-shirt and camouflage shorts.
The man was given immediate first-aid and then rushed to Wat Yanasangwararam hospital, where he was later pronounced dead.
Police questioned his colleagues, who said the man was flying his powered paraglider over the area in a training session, when the engine broke down. He tried to make an emergency landing, but was unsuccessful.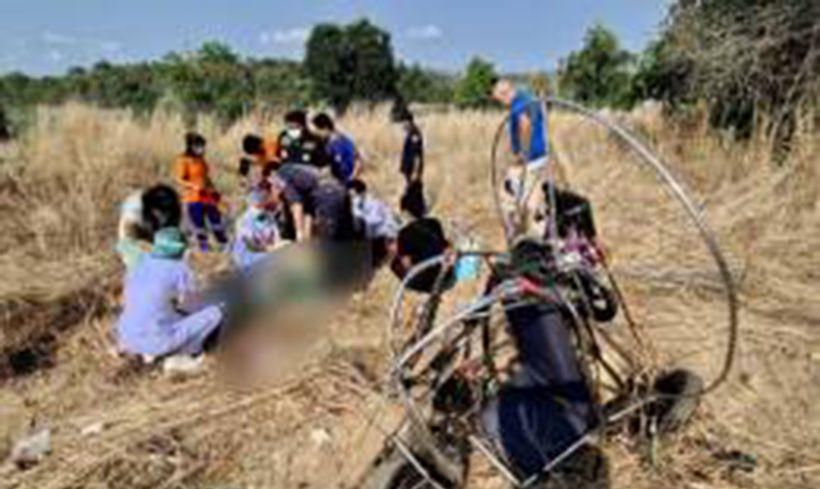 The man's name is being withheld while officers are contacting the embassy and his family.
(Other publications have reported that he is American and there were already problems with the paraglider since take off)
SOURCE: Bangkok Post
Keep in contact with The Thaiger by following our
Facebook page
.
Chon Buri bans alcohol sales 6pm to 6am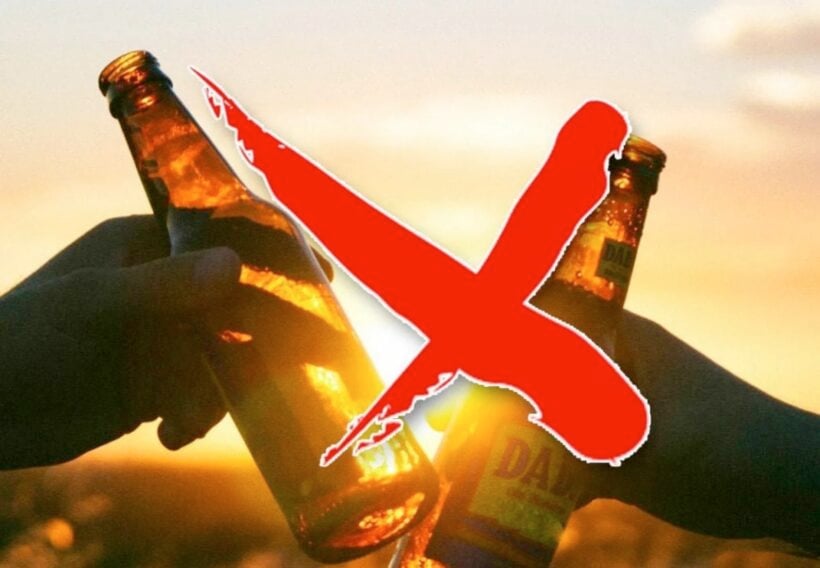 Chonburi's governor has banned the sale of alcohol in the province, including Pattaya, from 6am to 6pm, effective immediately, and restaurants are now only allowed to offer takeaways – all to fight the spread of the Covid-19 coronavirus. The order is over and above all other closures in the province over the past two weeks.
The provisions of the order are as follows…
Restaurants may be take away only with the exception of ones in hotels for registered hotel guests.
No alcohol sales between 6pmand 6am. In fact, since regular alcohol sales laws still apply, this means one can only legally buy between 11am and 2pm, and 5-6pm. There is no alcohol ban as was reported on social media yesterday. This restriction is to help prevent gatherings.
Gatherings in public are prohibited, especially in public places like beache, parks and public areas of residences, condos, etc. The order also basically asks people not to have private gatherings at home. This essentially means no gathering, drinking or socialising.
Beauty salons, private and public, closed.
Nurseries and daycare centers closed
Everything previously announced like bars, clubs, gogos, nonessential shops in malls, gyms, golf, movies etc. are "closed until the situation improves."
Koh Larn remains closed to nonresidents at least until April 10.
Hardware stores may reopen as they are considered essential.
All public and private attractions, including government tourist attractions, cultural or entertainment site are closed. If it is a tourist attraction, it must be closed.
Beaches remain open during the day, but the previous request for people to not be on the beach from 8pm to 6am stands. People on beaches must practice social distancing and have one to two metres between beach chairs.
There is no curfew or overall lockdown. People can come and go, but are subject to the checkpoints previously stated in Chon Buri.
There is no end date for this order. It is simply until the situation improves. It is effective immediately.
Keep in contact with The Thaiger by following our
Facebook page
.
Pattaya eyes hotel as quarantine area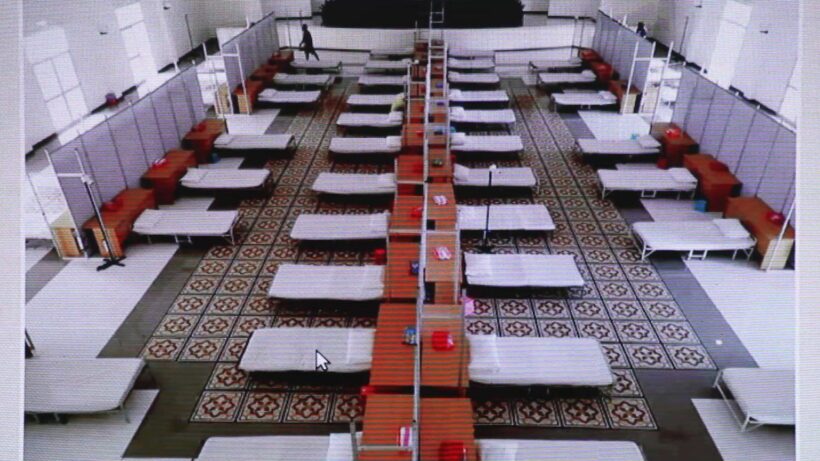 Pattaya's Committee for the Surveillance and Prevention of Covid-19 is proposing to use the city's Grand Bella Hotel as a temporary medical shelter for people under investigation for Covid-19 coronavirus symptoms.
Pattaya currently has 12 total cases, with a total of 16 in Bang Lamung and 53 in Chon Buri province. 105 people are currently being scrutinised for the virus in the province. A total of 952 people have been under investigation since the start of the outbreak there, with the vast majority testing negative.
If approved, the measure would separate people under investigation for Covid-19 from regular hospital patients at Pattaya and Chonburi hospitals, and use the Grand Bella Hotel as a temporary staging area for investigations of people who have not tested positive for the virus but are either awaitng results or being monitored for signs of the illness.
According to the members of the committee, the hotel has the facilities and resources needed to meet the needs of patients, doctors and staff.
A doctor at Pattaya City Hospital says that for the field hospital at the hotel, no more than 40 medical personnel would be needed, though nursing staff would be required, using a video call system to monitor patients 24 hours a day.
Bangkok Pattaya Hospital has also announced it's willing to help with the necessary medical supplies, sanitisers and other equipment. Grand Bella's management say they're happy to assist with the situation by offering their conference rooms and facilities. The proposal is expected to be sent to the Chonburi Governor for approval.
SOURCE: The Pattaya News
Keep in contact with The Thaiger by following our
Facebook page
.