Nakhon Phanom teacher arrested for sexually abusing niece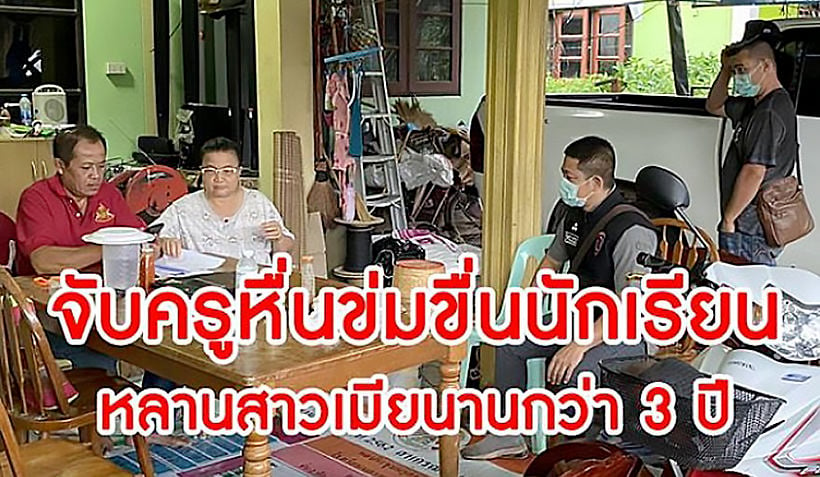 Police in Issan's Nakhon Phanom province yesterday announced the arrest of a teacher for the alleged sexual abuse of his 13 year old niece, who lived with him and his wife. The 52 year old man was taken into custody at his house in the downtown district after a provincial court approved an arrest warrant on Thursday. His name and the school's are being withheld.
The deputy chief of the city police says the man has denied the charge. He was taken to the provincial court where police requested to detain him further. It is the fourth case of alleged sexual abuse of minors involving teachers this month. Child rights activists are campaigning to protect students from rogue teachers.
The man's wife teaches at the same school, and was reportedly shocked by the allegations.
The girl had already stayed with her uncle and aunt for 3 years while her parents worked in another province. Police say her parents thought it unusual that the suspect was in the girl's room when they spoke to her by video recently.
They decided to bring her to stay with them. The girl later confessed that she had been sexually abused. The parents registered a complaint with Nakhon Phanom police on May 18. Police investigated and after a medical examination and decided to press charges
The school's director said the suspect would face severe punishment if he's found guilty.
SOURCE: Bangkok Post
Keep in contact with The Thaiger by following our Facebook page.
Never miss out on future posts by following The Thaiger.
Hospital in northern Thailand closes to visitors after 2 patients test positive for Covid-19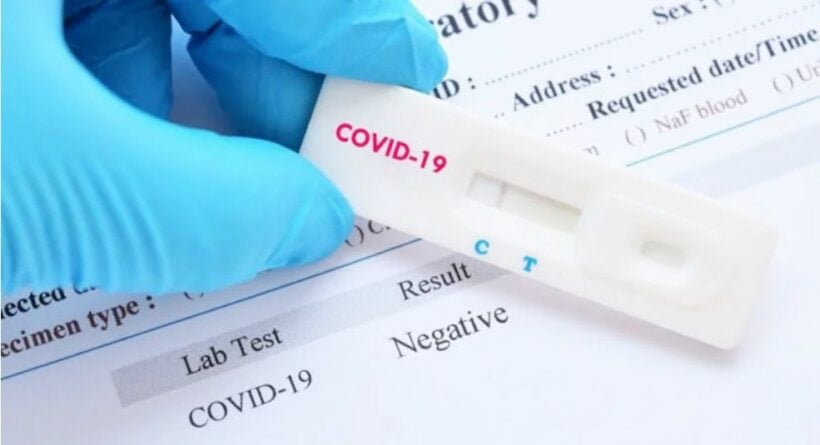 A hospital in the northern province of Tak has had to shut its doors to visitors after 2 patients treated at the facility subsequently tested positive for Covid-19. Nation Thailand reports that Mae Sot Hospital is now closed to visitors until Monday.
It's understood that 19 staff members have had contact with 2 patients who tested positive for the virus. Hospital director Thawatchai Setsuppana says the closure is to facilitate a deep clean of the facility and confirmed that a number of medical workers are self-isolating.
"3 doctors, 11 nurses and 5 patient assistants have been ordered to undergo 14-day quarantine."
Officials are now questioning both patients, in an effort to trace others who may have had contact with them. Tak province is on the border with Myanmar, which has had 142,000 cases of the virus, with 3,200 deaths.
Meanwhile, in the northern province of Sukothai, the provincial Public Health Office has confirmed that a Thai national who returned from working at a casino in Myanmar has also tested positive for Covid-19. It's understood the woman developed symptoms prior to entering Thailand at the border town of Mae Sot on March 1, before taking a bus to her home in order to attend her grandfather's funeral.
The provincial health office has issued a statement to confirm the timeline of the woman's movements. It's understood 17 people had contact with the woman, with 7 of those considered "high-risk".
"On March 2, she took a Covid-19 test at Sukhothai Hospital and went shopping in Muang district before heading home. She was admitted to Ban Dan Lan Hoi Hospital on March 3 after her test came back positive."
It is unclear how the woman managed to evade the mandatory 14-day quarantine. Border officials have stepped up patrols in recent weeks, amid fears that Burmese nationals fleeing the violence in Myanmar may attempt to cross illegally into Thailand, bypassing health checks and quarantine.
SOURCE: Nation Thailand
Keep in contact with The Thaiger by following our Facebook page.
Never miss out on future posts by following The Thaiger.
Mae Sot schools close after just 1 hour reopening when 5 students were found infected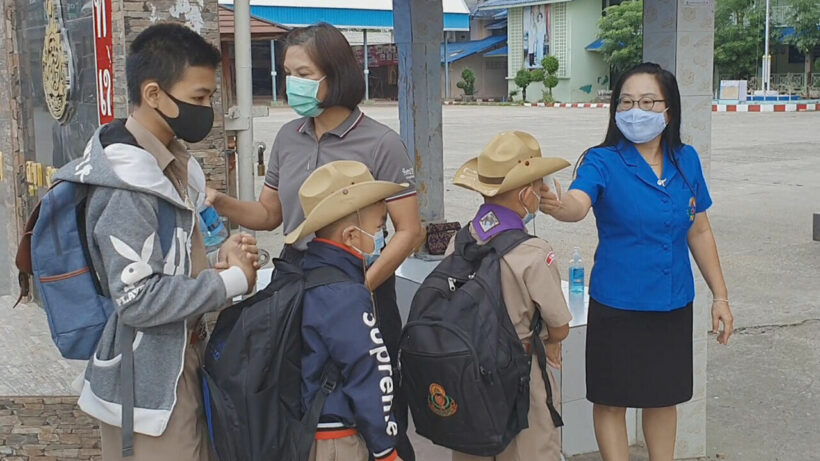 All 15 schools in Mae Sot district of Tak province have been ordered to close again just 1 hour after the first day of school reopenings in the province, as 5 children tested positive for Covid-19.
Mae Sot City Municipality Office issued an urgent order to close all schools in the district after a vendor tested positive for Covid-19. At least 25 people who had been in close contact with the vendor were also sent to the Mae Sot hospital. The test results showed that 5 children, related to the patients were also infected, leading to the closure of schools until further notice.
Today is the first day that all schools countrywide, except for those in Samut Sakhon province, are allowed to reopen after being closed since the beginning of January due to the second wave of C-19 cases. The permission to reopen was in line with Centre for Covid-19 Situation Administration announcement as the situation of viral outbreaks had improved.
As of today, Tak records 144 cases, with 49 patients under treatment and 2 deaths. The country has accumulated a total of 19,618 infections since January 2020. Another 836 infections were reported today from the past 24 hours, the majority more cases discovered from active tracing and testing in the Samut Sakhon province.

SOURCE: Nation Thailand | Sanook
Keep in contact with The Thaiger by following our Facebook page.
Never miss out on future posts by following The Thaiger.
Son lights himself on fire after asking mom for lottery money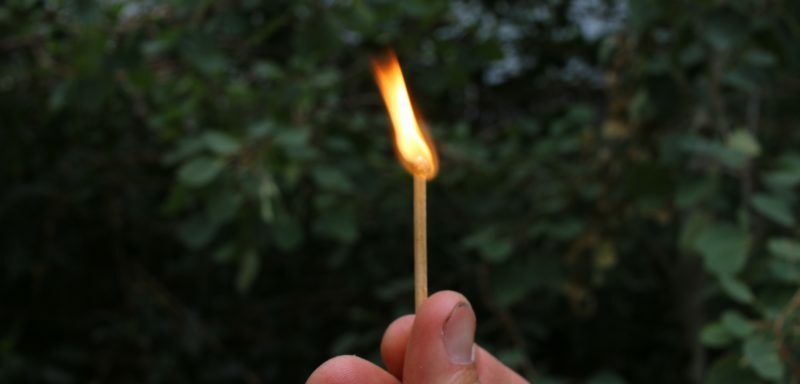 A woman's 32 year old son, in northern Thailand's Phrae Province, is in critical condition from lighting himself on fire after falsely believing that his mother had won the lottery and would not share her winnings with him.
Police at Denchai Police Station were alerted of a man who burned himself in Ban Mai Jua, Denchai District and notified a rescue team at Somdej Phra Yupparat Hospital. 60 year old Pen, the auntie of the man, who is only identified as Tossapon, says she was having breakfast when she heard an argument.
When she looked out the window, she saw Tossapon on fire and wrapped in a blanket. She says he ran to a water hose and put the fire out, but not before almost catching his house on fire. Officials arrived and found that several items in Tossapon's bedroom had been on fire, along with pieces of the blanket scattered throughout the house. They also found burnt pants and a pillow.
At the hospital, officials met 64 year old Sila, the mother of Tossapon, waiting for her son in front of the Emergency Room. Sila told police her son is a "psychiatric patient" because he used to use meth, or "yabba" in Thai. She says his addiction left him with long-term damages and says her son often falsely believes his mother won the lottery, to which she tells him she lost the lottery ticket.
Sila says she tells him it is not true, but this time Tossapon asked for proof and continued questioning her the next day. The mother says she described her love for her son, which upset him, leading him to wrap himself in a blanket and set himself on fire.
"Son, 99% of the love that I have for you has been changed to hate, the remaining 1% is technically loved because of the word 'son'."
SOURCE: Thai Residents
Keep in contact with The Thaiger by following our Facebook page.
Never miss out on future posts by following The Thaiger.