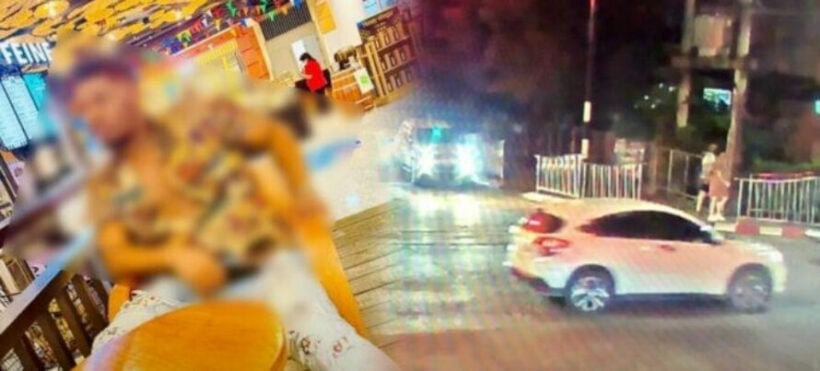 UPDATE:
The 27 year old man who tested positive for the monkeypox virus in Phuket has been missing since Wednesday, July 20 at 9.05pm, according to Phuket police.
Despite Thai media widely reporting that the man escaped from the private hospital in Phuket where he initially presented with symptoms, he was actually staying at Patong Princess hotel when he went missing. On Wednesday at 9.30pm, he placed his hotel keys on the front desk and left. CCTV footage pictures him driving away in a white car. His whereabouts are currently unknown.
The 27 year old Nigerian man started presenting with symptoms on July 9. He was tested on July 16 at a private hospital in Phuket and was told to isolate himself at his apartment at DCondo in Kathu. He received the positive test result two days later on July 18.
On July 18, officials went to the man's condo to pick him up and take him to the hospital for treatment, but he was not there. He had checked into a hotel in the Patong area on July 18, as later discovered by police. He paid with cash and booked to stay for 2 nights.
On July 19, the man rang the hospital and said he was going to go there for treatment in the evening. However, he never turned up at the hospital. On the evening of July 19 at 9:30, he left the hotel.
He checked into Patong Princess Hotel and stayed the night on July 19, unbeknownst to the police. On July 20 at 9.05pm, he placed his keys on the front desk and left. CCTV footage shows him driving away from the hotel in a white car.
Police said he could still be in Phuket, or he could have left already. His whereabouts are unknown.
Police interviewed 142 people from two entertainment venues where the man went before he presented with symptoms at the hospital. Not one person said they had close contact with him, but 5 people reported symptoms such as high fever, cough, and sore throat, so they were tested for the monkeypox virus.
Two more people from the man's condo were considered at high risk of contracting the virus and were also tested. All 7 tests came back negative.
Police are still investigating whether there is anyone else who had close contact with the man and should be tested.
Phuket public health officials said the strain of monkeypox found by PCR test is not strong.
ORIGINAL STORY:
Thailand recorded its first case of monkeypox yesterday. During the night, the 27 year old Nigerian man allegedly escaped from a private hospital in Phuket and drove away in a white car. Officials are currently tracking him down but his whereabouts are unknown.
At present, no further details are available. Phuket governor Narong Woonciew will give an urgent press release on the matter at 11.00am. The Thaiger will update the story once more information is available.
The man recently travelled from Nigeria to Thailand and presented the following symptoms: fever, cough, sore throat, runny nose, and skin lesions. His PCR test result came back positive for the monkeypox virus.
A total of 15,378 cases have been reported worldwide since the start of the 2022 monkeypox outbreak.
SOURCE: Daily News