A Mission To Unchain And Rescue The Working Elephants With Digital Art – Unchained Elephants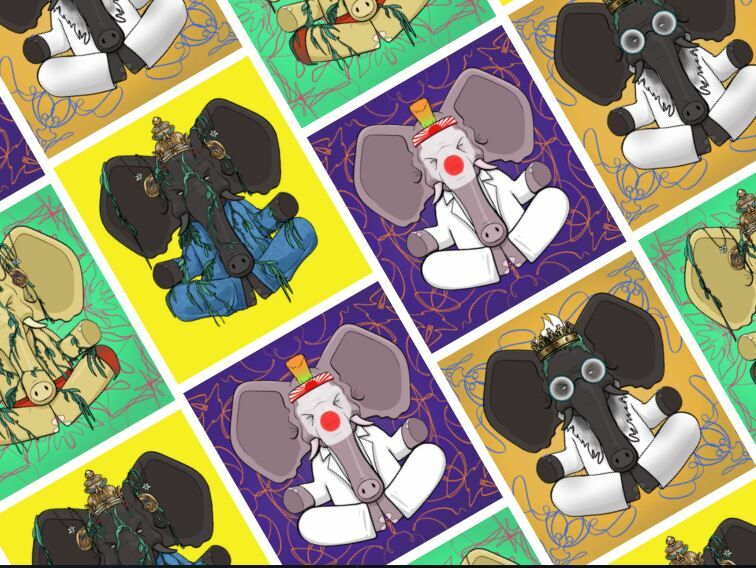 Thailand has long been a prized tourist destination, with people travelling globally to visit. A popular bucket list activity for many of these people is a visit to an elephant camp. For the tourists, it is a memorable, once-in-a-lifetime experience, being so close to such a magnificent creature. For the elephant, however, it is a lifetime's experience of torment, fear and punishment. These gentle giants are often perceived by the visitors as happy and well cared for due to their calmness. This is far from the truth; these intelligent animals have had their spirit broken to achieve this outward docile nature through torment and mistreatment.
There are so many captive elephants throughout Thailand kept in servitude for the entertainment of tourists or used for their brute strength in the logging industry. The clear mission undertaken by Unchained Elephants is to rescue them, buying them in order to release them into ethical animal sanctuaries. This NFT initiative aims to break the chains that bind these majestic animals and raise awareness of their plight among those who visit Thailand, shining a light on the cruel practices of the trekking centres and animal shows.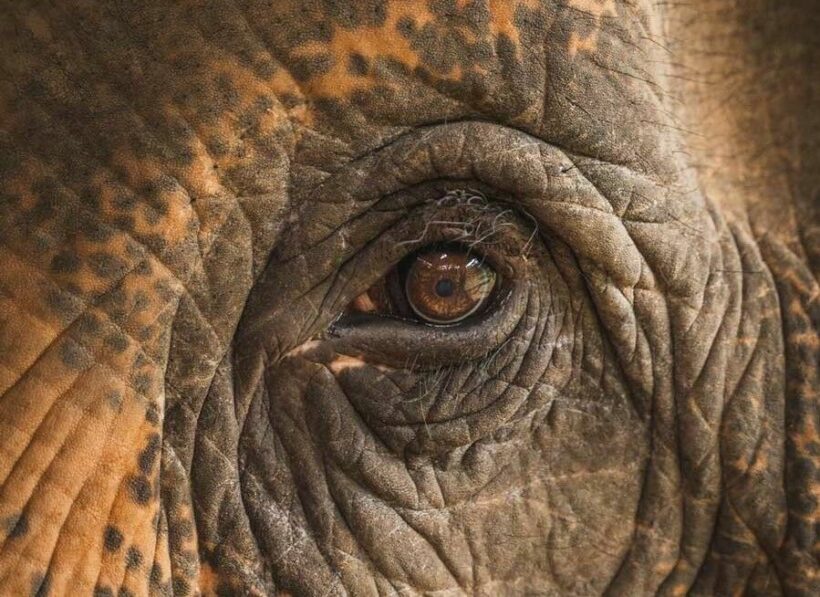 How It All Started & The Faces Behind This NFT project…
The project is the brainchild of an army of four. Daniel, the entrepreneur. Vicki, the animal activist. Huesos, the artist, and Chayutra, the organizer.
Daniel is an Ecuador-born entrepreneur who has been a resident of Thailand since 2009. Having developed a tender connection with animals from a very young age, he wanted to help them with his unique business ideas backed by business technologies. His inclination led him to create NFTs with a cause to support the elephants.
Daniel is supported in his endeavours by Chayutra, a marketer of Thai/Finnish origin. Known for her organizational skills and desire to support local businesses, she joined Daniel 11 years ago to create a digital marketing agency in Phuket. After suffering a business crash during the pandemic, they redirected their efforts towards a venture that could help them sustain their business but had an altruistic element. With that idea, Daniel and Chayutra went on to create an NFT project that could disrupt the existing ecosystem.
To help them with their endeavour, they were joined by Felipe Donoso, aka "Huesos Negros", an Ecuadorian artist. Specializing in drawing, illustrations, graffiti and digital paint, Huesos was the artist behind the first 99 Original Herd NFTs.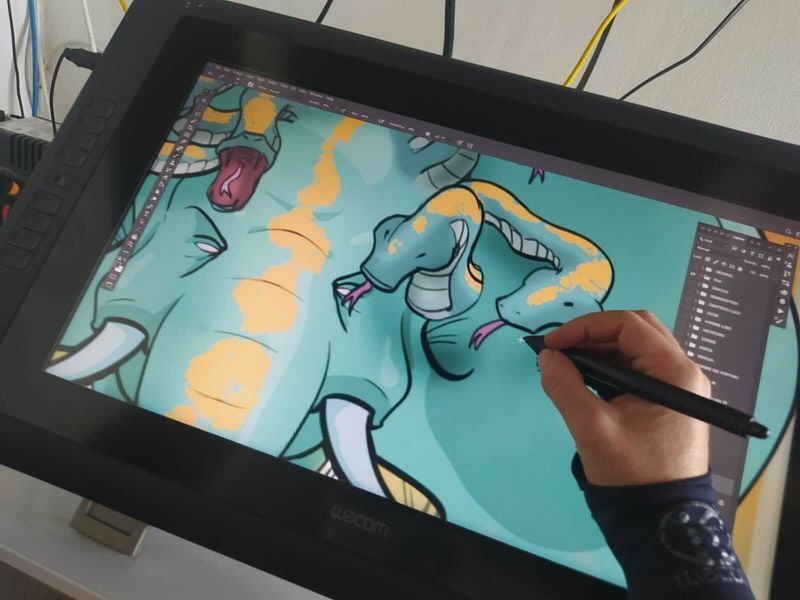 Vicki is an animal rights activist who dreams of living surrounded by nature and actively works to make this planet a better place. Her passion for all animals took her to Japan, where she actively monitored for many seasons the hunting, slaughtering, and capturing of thousands of dolphins every year in Taiji, at The infamous Cove. This organization 'Dolphin Project' was formed by the famous Ric O'Barry, an animal rights activist who was recognized in the 1960s for capturing dolphins and training them for the TV series Flipper. Vicki has a special love and connection to elephants, which drove her to Unchained Elephants. The mission of the project immediately resonated with her. She is passionate about creating awareness and has been working closely with elephants for more than six years.
How would Unchained Elephants leverage the NFTs to aid the elephants?
Unchained Elephants NFT art is a cause-driven project to make a real change in the livelihoods of Asian elephants. The developers aim to foster a community to one day create a haven for these creatures – an area spanning hundreds of acres of tropical landscape, where elephants would be free to roam, bathe, forage and exist free from the harsh conditions of their previous lives.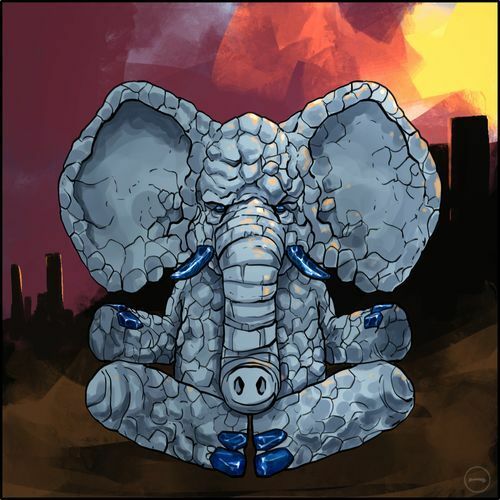 Even though the end goal is to create a sanctuary, the project, for now, focuses on rescuing and buying these captive elephants to be released into sanctuaries. While educating travellers about the circumstances in which these animals are currently living in order to transition Thailand's elephant tourism.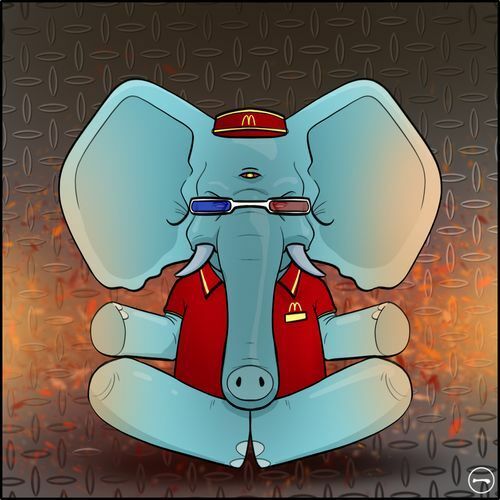 "Educating the tourists is the key", the developers say. Through awareness, light can be shed on the circumstances that the elephants currently live in. The start of this NFT project will create a domino effect – a chain reaction that will strengthen and expand the community and spread awareness far and wide.
"A sanctuary offers a safer way for these creatures to exist", the developers continue, emphasizing that releasing the elephants back into the wild might lead to their recapture and trade, leading them back to square one.
"An exclusive community of travelers, with a mission to unchain and rescue the working elephants."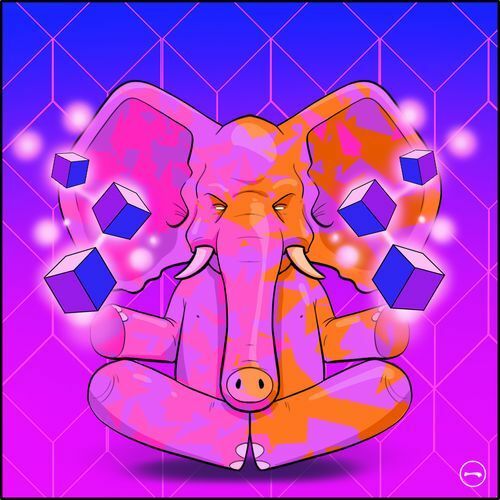 Unchained Elephants is an NFT project that puts its generous heart on its sleeve. However, it doesn't shy away from providing long-term benefits to crypto holders. In addition to making the NFT holders sponsors of the rescued elephants, they are also giving the holders exclusive access to their travel club. Where travellers can enjoy extra privileges such as discounts and other travel perks in excursions, restaurants and accommodations in Phuket. They will also receive a certificate of adoption from the rescued elephants. Each NFT holder will get to experience a close encounter with their rescued elephants, at one of the elephant Sanctuaries. Other utilities and privileges include; getting a curated tourist guide of Phuket, getting allowed listed for future drops and receiving discounts on UE merchandising.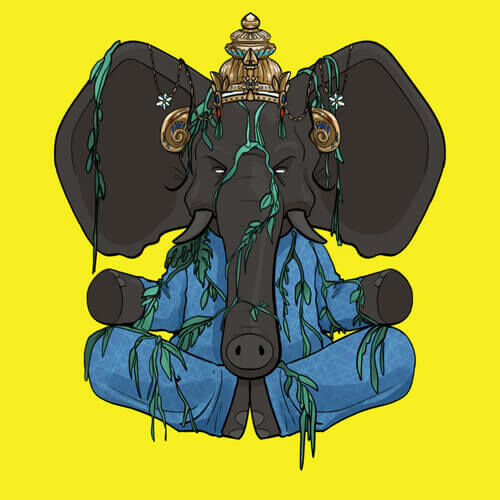 Going against the grain and embracing a marketplace that offers negligible gas fees and low transaction fees, the founders have chosen OnXRP as the marketplace to mint Unchained Elephants NFTs. Unlike most NFT projects, one of the things that stands out most is how easy Unchained Elephants makes it for anyone to join their cause and buy an NFT. With live support available for anyone who wishes to support their project.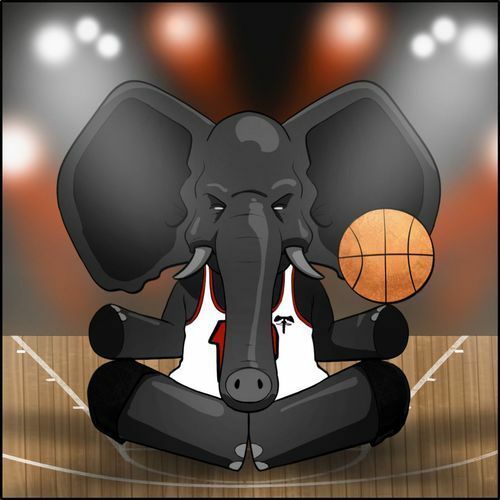 What's next for Unchained Elephants?
Their ultimate goal is to buy a large plot of land in Thailand, where the rescued elephants can roam around freely in a safe and protected environment. And to one day expand for other endangered creatures such as tigers and crocodiles.
Unchained Elephants (UE) is a project that would resonate with those who want more from their NFT arts. NFTs have always had the potential to give weight and voice to social causes. UE is the latest of these projects, but it won't be the last.
Like any other social cause project, their mission cannot be achieved on its own. Only through the generous support and belief in this mission can they truly have a high impact on the well-being of elephants in Thailand, and one day throughout Asia. Join their cause, and make a difference by simply taking the first step to subscribe to their newsletter.
Subscribe To Their Newsletter: https://unchainedelephants.com/#whitelisted/
Follow their Twitter account: UNCHAINED ELEPHANTS
Join Their Discord Group: https://discord.gg/wUA6AhXr
For More Information Visit: https://unchainedelephants.com/
Press Room
Sponsored
Thailand News

Join the conversation and have your say on Thailand news published on The Thaiger.
Thaiger Talk is our new Thaiger Community where you can join the discussion on everything happening in Thailand right now.
Please note that articles are not posted to the forum instantly and can take up to 20 min before being visible. Click for more information and the Thaiger Talk Guidelines.