Thais need to have more babies to reverse declining population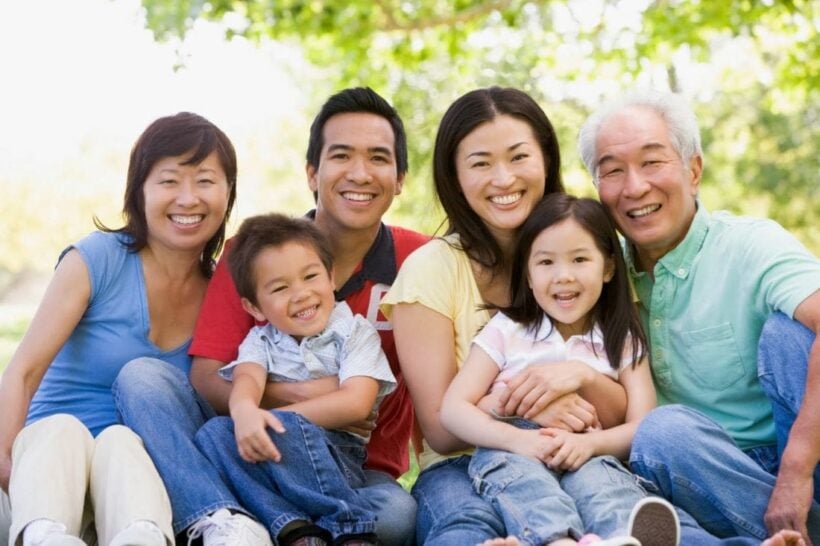 PHOTO: SteemKR
A government advisory body is urging the Government to come up with measures to encourage Thais to have more babies.
The National Economic and Social Development Board (NESDB) has urged the government to implement additional measures to improve the birth rate in Thailand, following a recent study detailing the impact of a shrinking population.
Thailand, with the fertility rate of 1.6 births per woman aged 15 to 49 in 2010, which is already among the lowest fertility rates in ASEAN, is expect to see that rate drop to 1.3 births by 2040.
As well, the working-age population is shrinking and the country is inching towards an ageing society status by 2021, when elderly citizens will account at 20 per cent of the population.
According to the NESDB, Thailand has to maintain the birth rate at 500,000 per year to keep the country's economy and workforce afloat.
NESDB deputy secretary-general Chutinart Wongsuban says that besides raising awareness about the value of having children and the joy of having a family, there are three things the government can do to convince the Gen Y people to have more babies.
They include a lump sum payment from the government to support the cost of raising new children, a tax deduction for child support, and the establishment of a fund to support the cost of raising children, Chutinart said.
She based the recommendations on results of the agency's survey on attitudes and socio-economic factors from 3,734 Generation Y respondents (those born from 1980-2000) and comprise 44 per cent married households and 56 per cent single households.
The survey found that 18 per cent of Gen-Y single people didn't want to have their own families as they focused on independence and working. Also, 20.5 per cent of Gen-Y people had no baby yet and didn't want to have any, citing reasons including the desire to live freely, the focus on work rather than having children, the wish to enjoy their current life, and the concern about high cost of raising children.
Read the rest of the report HERE.
Chinese and Indians to be offered visa free arrival for 15 days in Thailand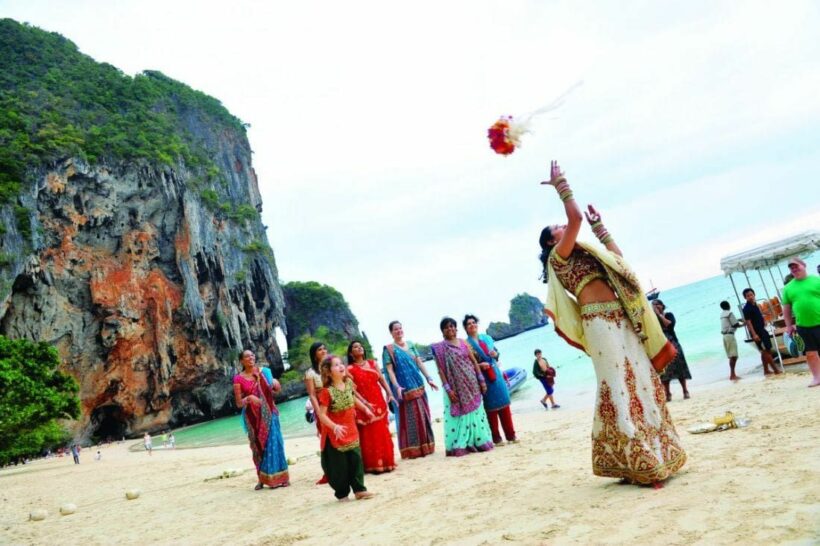 The Tourism and Sports Minister says he'll seek cabinet approval to offer visa exemptions to visitors from China and India for one year. Already Chinese tourists have a visa-on-arrival fees exemption. The current promotion is set to end on October 31 this year.
If the new visa exemption is approved by cabinet it will start on November 1 and run through to at least October 31, 2020.
The Tourism and Sports Minister Phiphat Ratchakitprakarn says the visa exemption will allow travel in Thailand for up to 15 days.
"Free visas is the ministry's must urgent stimulus policy, without which tourism arrival growth might not reach our target," the Minister told the Bangkok Post.
A slowing global economy and a strong Thai baht have put a small dent in the rise and rise of Thailand's 'teflon' tourist industry this year. But the arrival numbers have mostly recovered after a sluggish April and May this year.
The numbers show that 19.76 million tourists arrived in Thailand for the first half of 2019, a small increase of just 1.48% compared to H1, 2018. But Chinese tourists declined by 4.73% over the same period with the nationalities taking up the slack – including India – up 24% compared to the first half of 2018.
The minister says he is confident the visa exemption will help boost the number of travellers from India to reach some 3 million next year and help to encourage Chinese tourists back as well.
Vichit Prakobgosol, president of the Association of Thai Travel Agents says the visa exemption will bolster the number of inbound Indians and Chinese to Thailand and will be a significant boost in tough world economic conditions.
Phuket's lifeguards say goodbye to a champion of local beach safety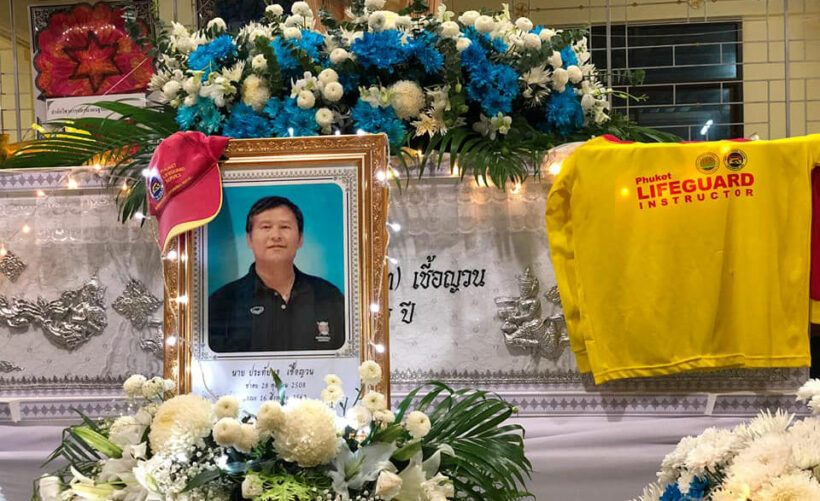 PHOTOS: Phuket Lifeguard Service
A commemoration ceremony has been held for Prathaiyuth Chuayuan, a local Phuketian who helped drive Phuket's first beach lifeguard services. He passed away on Friday morning after a heart attack.
He first experienced chest pains whilst delivering his daughter to school in Phuket Town on Friday morning, drove himself immediately to the Vachira Hospital nearby but succumbed to cardiac arrest around 9am.
He was 57 years old.
He worked with Australian lifesavers to help train local lifeguards and improve the skills of the Phuket's beach enthusiasts, and finally sought international accreditation for the growing body of competent Phuket lifeguards.
The Phuket Lifeguards Service, founded and run by Prathaiyuth and his wife Witanya, saved innumerable lives each year whilst battling Provincial Hall and local government for increased funding in annual contract negotiations.
Daren Jenner, a FOT (Friend of The Thaiger) and local safety officer for the International Surf Lifesaving Association, sent a message to us expressing his deepest condolences to Prathaiyuth's wife, family and friends.
"I had many good conversations with him over the years. He was a good-hearted man who did his best in difficult and changing circumstances. A very big loss for Phuket and the lifesaving community here. ISLA sends our deepest respect for his long commitment to ocean safety in SE Asia."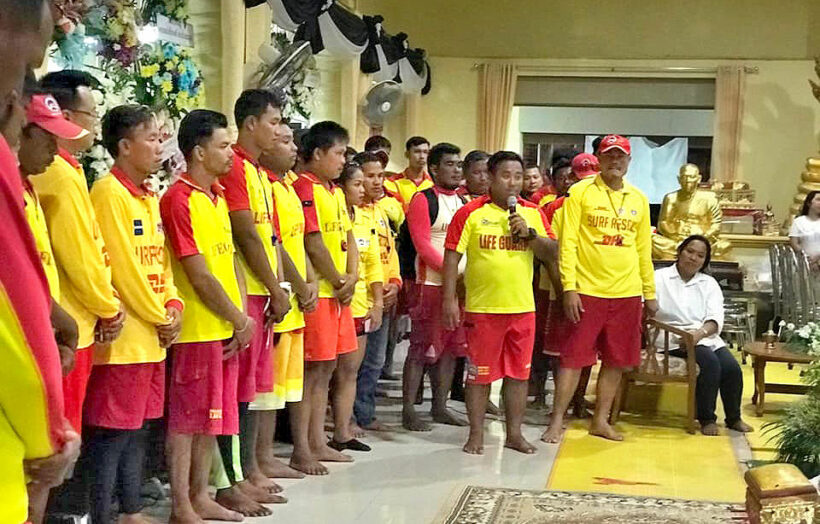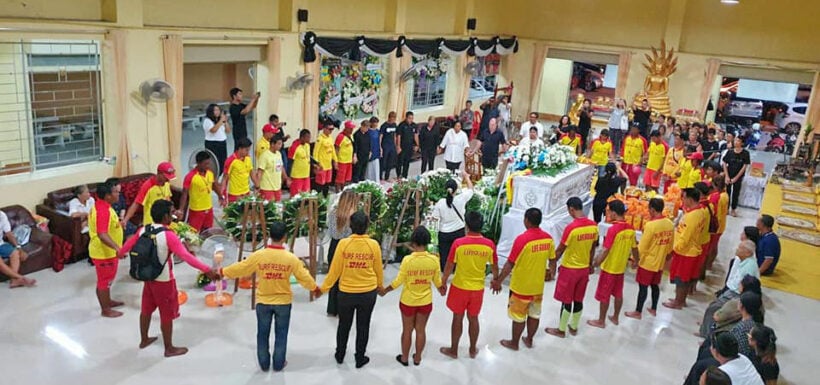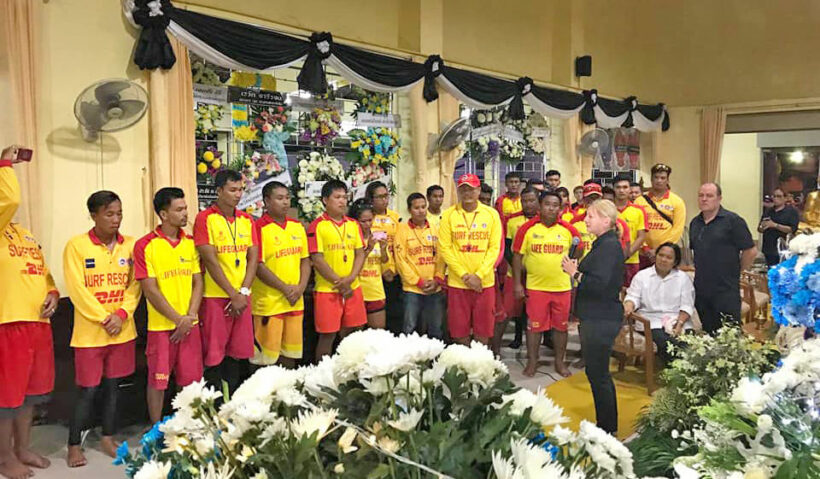 Bangkok to Hong Kong the world's second most popular flight, what's the most popular?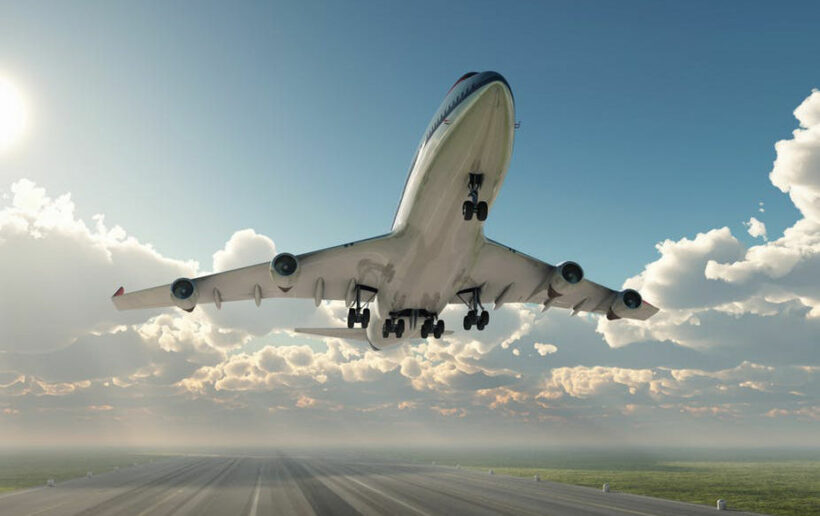 The world's top five flying routes are all in the Asia Pacific region, according to an International Air Transport Association (IATA) report. Aviation writers say the growth can be attributed to the addition of flights operated by low-cost carriers in the region.
Passenger traffic between Bangkok (Suvarnabhumi) and Hong Kong airport is Number Two on the list of the airports with the world's busiest air traffic. The trip between Hong Kong and Taipei Taoyuan, Taiwan, is the most popular route in the world carrying 5.4 million passengers per year.
Passenger traffic between Suvarnabhumi and Hong Kong reached 3.4 million in 2018, up 9% from 2017.
The report of IATA world airline traffic for 2018 also shows that airlines in the Asia Pacific carried the largest number of passengers in the world.
Global passenger traffic results for 2018 showed that demand rose by a healthy 6.5% compared to full-year 2017. Although this represented a slowdown compared to the 2017 annual growth of 8.0%, it was another year of above-trend growth. Full year 2018 capacity climbed 6.1%, and load factor edged up 0.3 percentage point to a record 81.9%, exceeding the previous high set in 2017.
"Airlines are connecting more people and places than ever before. The freedom to fly is more accessible than ever. And our world is a more prosperous place as a result," said Alexandre de Juniac, IATA director-general and CEO.
In terms of pure numbers of flights for 2018, here are the results. Eight out of ten of the routes are all in the Asia-Pacific.
Kuala Lumpur – Singapore: 30,187 flights
Hong Kong – Taipei: 28,447 flights
Jakarta – Singapore: 27,046 flights
Hong Kong – Shanghai: 20,678 flights
Jakarta – Kuala Lumpur: 19,741 flights
Seoul Incheon – Osaka: 19,711 flights
New York LaGuardia – Toronto: 17,038 flights
Hong Kong – Seoul Incheon: 15,770 flights
Bangkok – Singapore: 14,698 flights
Dubai – Kuwait: 14,581 flights
Bangkok – Hong Kong: 14,556 flights
Hong Kong – Beijing: 14,537 flights
New York JFK – London Heathrow: 14,195 flights
Tokyo Narita – Taipei: 13,902 flights
Dublin – London Heathrow: 13,855 flights
Osaka – Shanghai: 13,708 flights
Hong Kong – Singapore: 13,654 flights
Chicago O'Hare – Toronto: 13,503 flights
Seoul Incheon – Tokyo Narita: 13,517 flights
Osaka – Taipei: 13,325 flights