Thailand News Today | Prayut acquitted, Chinese probe, Speed limit 120 kph | December 2
The Thai Prime Minister, Prayut Chan-o-cha has been acquitted by the Constitutional Court. Full story HERE.
Thai Airways to resume flights from Bangkok to Chiang Mai and Phuket
After nearly 9 months on the ground due to the coronavirus pandemic, along with problems balancing their accounts, Thai Airways will resume flights between Bangkok and Chiang Mai as well as Bangkok and Phuket later this month.
The flights will start back up on Christmas day. Flights from Bangkok to the 2 key tourist provinces, well just about everywhere for that matter, have been grounded since April 1. Starting December 25, the airline will run 3 flights a week on both routes.
Thai Lion Air, Thai Air Asia, Nok Air, Thai Smile, VietJet Air and Bangkok Airways have returned to the domestic skies since July and slowly adding frequency to their routes.
In addition to resuming the domestic flights, the Thai Airways is relaunching some international flights from January 1 to March 27 including weekly flights to Frankfurt, London, Copenhagen, Sydney, Seoul, Manila, Taipei and Osaka. Flights from Bangkok to Tokyo will be available 3 times a week and flights from Bangkok to Hong Kong will be available every day.
97 police officers investigated for fiddling Covid-19 payments
97 police officers, from 41 police stations, are currently being investigated for an alleged scam involving Covid-19 payments meant for officers.
The money was meant to be paid to police who worked extra shifts during the lockdowns. The case was assigned by national police chief last month, when it came to light that some officers may have fraudulently claimed allowances meant for others.
In one incident, an officer responsible for transferring extra payments to police in Phuket transferred the money to his own accountant instead. At the time, the transfer was dismissed as a misunderstanding, with the officer in question receiving a warning.
The rest of the investigations will be completed within 10 days.
Speed limit on Thailand's highways to be increased to 120 kilometres an hour
The government has approved an official increase in the upper speed limit on Thailand's national and rural highways, with the aim of improving traffic flow.
The new maximum speed limit of 120 kilometres per hour has been confirmed after the Thai Cabinet approved a draft regulation proposed by the Transport Ministry.
If you've ever driven on a Thai freeway or motorway you'd already know that much of Thai traffic already drives well in excess of 100 kilometres an hour and sometimes even more than the new 120 kph limit.
The new speed limit will be applicable only to highways with at least 2 lanes travelling in the same direction and traffic islands that have barriers. But the new speed limit won't apply to buses and trucks.
"ASQ… Paradise?" TAT launches search website to find hotels for a "happy quarantine"
From 'army intelligence' to 'fun run' and 'unbiased opinion' we now have a new oxymoron to add to the English language, courtesy of the Tourism Authority of Thailand… 'ASQ Paradise'.
The Tourism Authority of Thailand has put the two contradictory words together in its new promotion called "ASQ Paradise." A new website was launched allowing users to search for alternative state quarantine hotels in Thailand for a "happy quarantine."
The website features 107 ASQ hotels offering 2 week quarantine packages ranging from 27,000 baht to 220,000 baht. The website is available in English and Chinese languages.
Chinese probe collects rock samples from surface of the Moon
The Chinese, like the rest of us, are mostly prohibited from travelling at the moment, but it hasn't stopped them travelling to the Moon.
A Chinese space probe has landed on the surface of the Moon to bring back the first lunar samples in nearly 5 decades. Since the US dropped its Apollo missions to the Moon in 1972, the Earth's only natural satellite has been a bit lonely.
The Chinese space programhas poured billions into its space program, with hopes of having a crewed space station by 2022 and of eventually sending humans to the Moon to establish an ongoing lunar base.
Chang'e 5 touched down on the near side of the Moon yesterday. It will spend a total of 48 hours on the surface of the moon before re-uniting with it's mother-ship which will then bring the lunar probe back to Earth.
Keep in contact with The Thaiger by following our Facebook page.
Never miss out on future posts by following The Thaiger.
210 billion baht stimulus confirmed for "Rao Chana"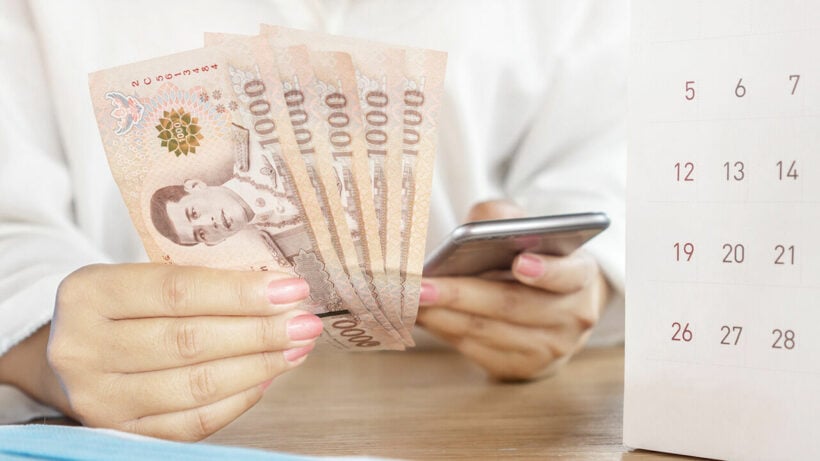 A budget of 210 billion baht of stimulus handouts to help financially-affected people from the Covid-19 outbreak, has been confirmed and ready to be distributed to 31 million people. Each applicant in the project will get 7,000 over 2 months, but not in cash. They will only get money transferred via the "Pao Tang" app once subscribing to the website "เราชนะ.com", an app 'e-wallet'.
Registration is scheduled for January 29 to February 12. Applicants will be screened for their annual income and how much they have in their bank accounts. Those with an annual income exceeding 300,000 baht and with savings of more than 500,000 baht as of December 31 last year will not qualify, according to Deputy PM Supattanapong Punmeechaow. People under the social security scheme, government officials, and state enterprise employees are not eligible for this campaign. Neither are foreigners.
The subsidy covers people's food, drink, and essential items. They can also pay for public transport service providers who register in the project including motorcycle taxis, taxis, and passenger vans. The amount of money can be topped up each week if not spent, and there is no limit of how much to spend per day.
However, comments and responses are raised among the netizens who say "they prefer cash". Finance Minister Arkhom Termpittayapaisith says, "Financial relief is not being given in a form of cash. The money will be disbursed in phases to stimulate steady spending on essential goods. We want to inject cash into small businesses like the co-payment scheme."
Also, questions have been raised for some people who can't afford smartphones to get access to the app. Replying to this concern, he said… "The government will see what it can do to help them buy cheap phones".
According to the Finance Minister, the government has approved several campaigns to help relieve people's cost of living, including the "Let's Go Halves" co-payment scheme that starts today as well as discounts on household electricity and water.
SOURCE: Bangkok Post
Keep in contact with The Thaiger by following our Facebook page.
Never miss out on future posts by following The Thaiger.
PM vows action against 'not factual' information on vaccine plan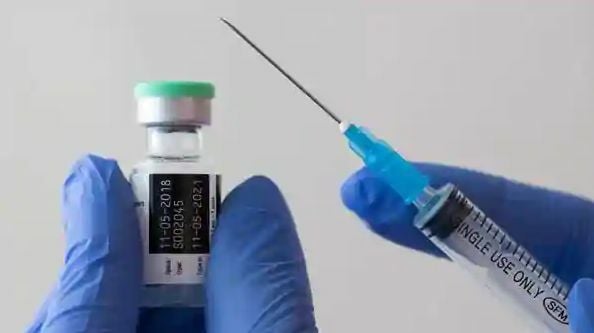 PM Prayut Chan-o-cha will order legal action against anyone who "distorts information" about the government's Covid-19 vaccination plan after the banned opposition politician Thanathorn Juangroongruangkit had raised the topic of "Royal Vaccine: Who Benefits and Who Doesn't?" on his Facebook Live feed on Monday.
On the Facebook Live, Thanathorn criticised the government's vaccine procurement and production, commenting that the government is too slow in securing sufficient inoculations.
"Thailand pinned its hopes only on AstraZeneca which allowed local pharmaceutical manufacturer, Siam Bioscience, to produce its vaccine. The government had not held talks with other countries until Jan 3 when it announced it will buy 2 million doses of vaccines from Sinovac which is a very small quantity… enough for only 1.5% of the population."
Siam Bioscience is a royally-sponsored company that has partnered AstraZeneca to produce the vaccines for Thailand and other countries in the region.
According to Dr Nakorn Premsiri, director of the National Vaccine Institute, Siam Bioscience invited the British-Swedish pharmaceutical group AstraZeneca to visit its plant to see whether it met the criteria required to produce the vaccine at a minimum of 200 million doses per year. The government approved 600 million baht to improve the plant's facilities to produce the Covid-19 vaccine according to the requirements of AstraZeneca.
Responding to Thanathorn's comment, the PM says he will order prosecution for anything "that is distorted and not factual" that gets published, whether in media or on social media and that he has to protect the government's credibility from those who are "irresponsible" with their remarks.
SOURCE:Bangkok Post
Keep in contact with The Thaiger by following our Facebook page.
Never miss out on future posts by following The Thaiger.
Koh Larn asks Chon Buri officials to open the island again to tourists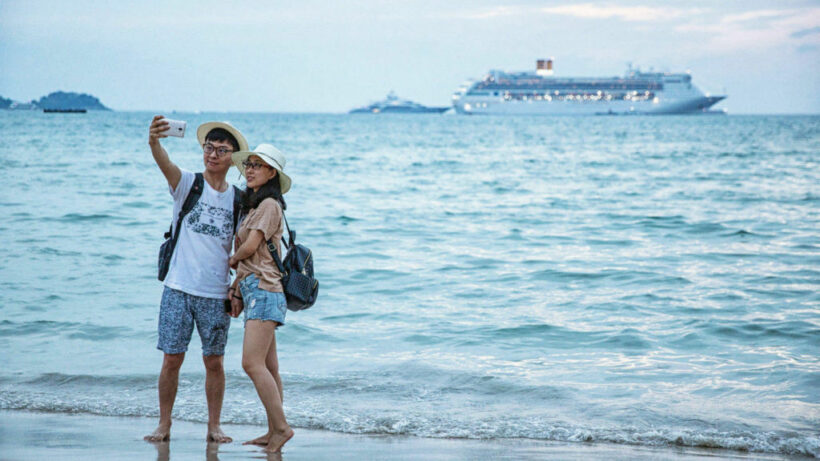 The Koh Larn community committee is asking the Chon Buri provincial communicable disease committee to consider reopening the island after being affected by the restriction measures from January 5. Actually, almost closed down.
One of the Covid-19 hot spots, Chonburi is classified as a "high risk" area where maximum restrictions are imposed. Businesses and tourist destinations are ordered to close when infections consistently increase in the province. Koh Larn, the province's popular tourists' destination off the coast of Pattaya, is also affected by the restrictions.
The Koh Larn community committee says all stringent control measures are in place now, so there wouldn't be a problem if they get back to operation again. They also revealed that each venue has the rights to do its business. However, accommodations must seek approval from the committee to make sure that they have well-managed measures. They also say most accommodations on the island are not ready to open and reopening may take some times to bounce back.
SOURCE: NNT
Keep in contact with The Thaiger by following our Facebook page.
Never miss out on future posts by following The Thaiger.