Thailand News: Reward for Chiang Mai rape-murder case; Drunk driving law tightened; Going for gold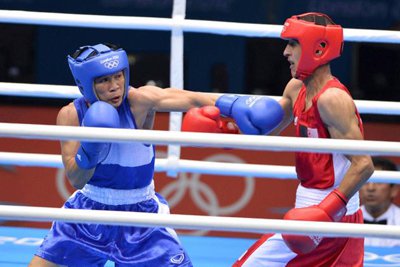 PHUKET MEDIA WATCH
– Thailand news compiled by Gazette editors for Phuket's international community
British victim's mother offers Bt493,000 for infomation
Phuket Gazette / The Nation

PHUKET: The mother of a British woman who was raped and murdered in Chiang Mai 12 years ago yesterday offered 10,000 British pounds (nearly 493,000 baht) to anyone who comes forward with information leading to an arrest in the case.
At a press conference yesterday with officials from the Department of Special Investigation, Susan Jones, the mother of victim Christy Sarah Jones, said she still felt a great loss in her life, especially with the murderer still being at large.
"I believe there must be someone with information [that could lead] to the arrest of the one who took our daughter's life. As time goes by, one's loyalty is supposed to change after certain connections are over, which results in lingering hesitation in the past being taken away, and later the information [could] lead to filling in the missing piece of the jigsaw," she said.
Jones was found raped and strangled in her room at the Aree Guesthouse in Chiang Mai's Muang District on August 10, 2000. Guesthouse owner Andrew Gill was arrested and prosecuted, but later acquitted when a DNA test showed his semen did not match that found on the victim's body.
The DSI took over the case five years later, finding no clues despite DNA testing of 22 other suspects, including many incarcerated sex offenders.
The semen found on the victim's body was also tested in the UK, where experts determined it belonged to a man of South Asian origin.
A senior DSI official, Songsak Raksaksakul, said the police's DNA database of 80,000 sex offenders turned up no match.
He said the reward would be helpful in encouraging anyone with knowledge in the case or of the offender to come forward. Eight years remain before the case lapses under the statute of limitations.
Susan Jones appeared at yesterday's conference with John Andrews, a senior investigator from the Dyfed Powys police in Wales.
Andrews expressed hope of securing information from someone with knowledge of the case, and vowed to support the DSI in working on the murder. He said the reward money would be helpful in encouraging witnesses to come forward.

Drunk-driving law tightened
Phuket Gazette / The Nation

PHUKET: Occupants of vehicles of any kind who drink alcohol during travel are now subject to six months imprisonment and/or a 60,000 baht fine, the Office of Alcoholic Beverages announced yesterday.
The penalties will also be imposed on drinkers in vehicles parked on sidewalks or shoulders of public roads, including sois, regardless of whether the vehicles are moving, OAB director Samarn Footrakool said.
Passengers of rail-based transport who drink are not subject to the penalties, which took effect on Wednesday. Drinking occupants and drivers will be equally liable for such violations. "The only exceptions under this law are occupants of vehicles parked in front of their homes," he said.
Stop Drink Foundation director Theera Watcharapranee said the law would be helpful in reducing road accident casualties associated with drunk driving, but a limit or restriction on sales of alcohol during long holiday breaks would be more supportive of the law. New restrictions on consumption and sale of alcohol in factories will take effect 90 days from Monday's endorsement of a separate law.
Late-bloomer Kaew last Thai hope for gold
Phuket Gazette / The Nation

PHUKET: Thailand's hopes of an elusive gold medal at the London Olympic Games boil down to boxing yet again, with veteran light flyweight Kaew Pongprayoon carrying the whole country's expectations when he steps into the ring in the semi-final bout against third seed David Ayrapetyan of Russia today.
The Kingdom fielded 37 athletes in 16 disciplines in the world's biggest sporting event, held for the third time in the British capital, more than any other city. After 13 days of competition, Thailand has so far managed to claim only a silver and a bronze medal – in weightlifting and taekwondo respectively – a far cry from the haul it achieved at the previous Games in Beijing, where they earned four medals, two of them gold.
The 32-year-old Kaew is the last remaining Thai representative in London with a chance of salvaging the country's pride with an Olympic gold medal, while at the same time marking his first and possibly last appearance in the Games.
There is nothing new about Thai success in the Olympic boxing competition: the country has been able to clinch at least a bronze from the sport in every Olympics since 1976, with the exception of 1980 when the Kingdom boycotted the event in Moscow. This remarkable run of results became especially impressive in 1996, with Thai boxers having managed to win gold at each Olympics since Somluck Kamsing's groundbreaking success in Atlanta.
However, hopes have not been high this time, as only three Thai fighters traveled to London, the smallest Thai boxing team for years to compete in an Olympics, and none of those was a distinct medal prospect.
He showed that determination in his quarter-final bout against Aleksandar Aleksandrov of Bulgaria, producing a solid display to claim an impressive 16-10 win and at least a bronze. With only the Russian standing between him and the gold-medal fight, Kaew said he has nothing to lose.
The men's light flyweight semifinals are scheduled to start at 7:30pm, Phuket time, today.
— Phuket Gazette Editors
Keep in contact with The Thaiger by following our Facebook page.
Never miss out on future posts by following The Thaiger.
Chiang Mai 3rd most polluted city in world in yesterday's air quality ratings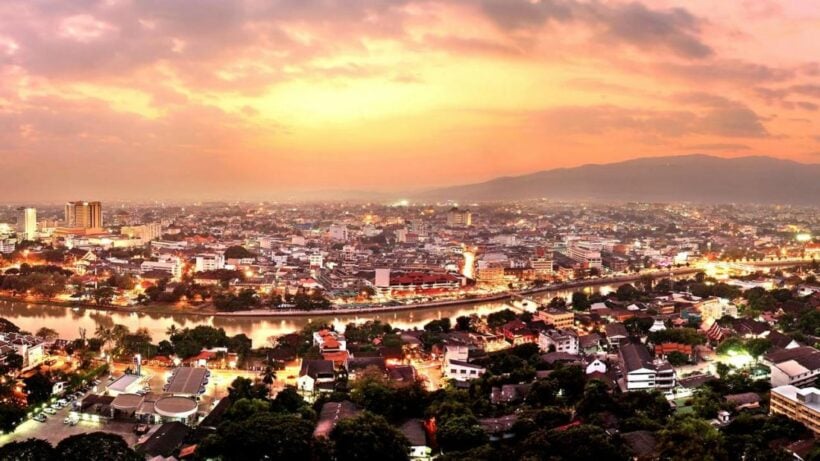 Chiang Mai ranked as the 3rd most polluted city in the world yesterday, according to AirVisual, following Lahor in Pakistan and New Delhi in India. The northern Thai city's was recorded to have an average PM2.5 dust level higher than 200.
All 4 air quality monitoring stations in the municipal area reported the PM as exceeding the safe level, with the deputy chief of an air pollution command citing some 928 hotspots detected across the nation's 17 northern provinces.
In Tak province, its PM2.5 and PM10 ratings exceeded the safe level for 4 consecutive days, affecting people's health and road visibility. Mae Sot district yesterday saw the PM 2.5 and PM10 measured at 114 and 171 µg/m3 with people being advised to avoid all outdoor activities and stay away from areas with high air pollution.
The governor of Tak says the province has initiated measures to prevent forest fires and to prohibit the burning of old crops for 2 months starting from March 1. Those who are caught burning or carrying hunting equipment will be charged by forest patrol officers.
The Department of Health Director-General says tropical storms in the northern part of Thailand would help reduce the PM2.5 in Bangkok, the Central Plains, the East and the lower North over the next few days. But some areas in the north, northeast and central plains may see more pollution due to burning in the country and smoke from neighbouring countries.
The Director advised people to protect themselves by wearing a face mask when going outside and follow air pollution news on the official website of the Department of Pollution Control.
According to IQAir, Chiang Mai's air quality index is at 176, with the PM2.5 measured at 103.9 µg/m³, sitting at unhealthy levels.
Meanwhile, the PM2.5 air pollution was behind approximately 160,000 deaths in the world's 5 most populous cities in 2020, according to a Greenpeace Southeast Asia analysis of IQAir data from a live Cost Estimator.
SOURCE: Bangkok Post
Keep in contact with The Thaiger by following our Facebook page.
Never miss out on future posts by following The Thaiger.
Thailand News Today | Bangkok protest fallout, northern fire bans | March 1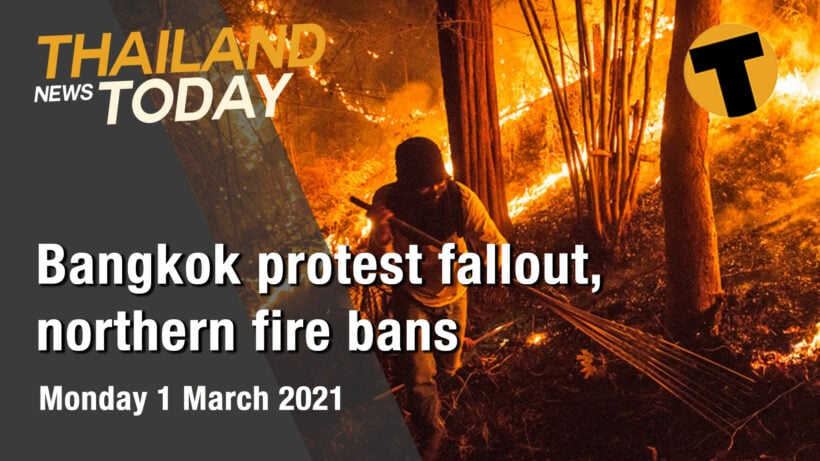 Coming up today… the fallout from yesterday's latest protest violence in Bangkok, the first vaccine in Thailand who got it, and a major drug haul along the Mekong.
But first we'll start up north where Lampang Province is joining other northern provinces todday by putting a total fire ban in place from today, March 1, until the end of April. Chiang Mai also started a ban on all deliberately lit fires from today and Lamphun, just south of Chiang Mai, already has one in place.
The bans are timely after a horrid weekend of air pollution in many of Thailand's provinces over the long weekend, even as far south as the tourist destination of Phuket where visibility was down to about 1 kilometre and the smell of smoke was noticeable.
Whilst up in the north… 4 Thai women were arrested at a security checkpoint in Tak's Mae Sot district after they illegally crossed the border from Myanmar into Thailand.
Illegal casinos and fancy hi-so massage parlours in Myanmar in areas near the border, have attracted wealthy Thais and Burmese. The establishments have also attracted plenty of Thais looking for well-paid work across the border.
In a major bust along the Mekong River, a notorious hotzone for drug trafficking, border patrol police seized 920 kilograms of dried, compacted cannabis from a boat along the Nakhon Pathom riverbank, bordering Laos.
Now to the weekend violence as the protests resume where they left off last year…
At least 22 people were arrested during the major Bangkok protest yesterday. It turned violent as pro-democracy activists marched toward the Thai PM's residence. It's been reported that one officer died during the rally, reportedly due to heart failure.
At least 33 people were injured… that includes 23 police officers. The clashes happened in front of 1st Infantry Regiment barracks on Vibhavadi Rangsit Road and involved around 1,500-2,000 activists from the Restart Democracy movement, part of the Free Youth group. The group has been protesting against the government and calling for reform of the country's constitution and monarchy since protests began in July of last year.
And Thailand's Covid-19 vaccine campaign started with Public Health Minister Anutin Charnvirakul who received the first of China's Sinovac vaccine yesterday. PM Prayut Chan-o-cha was initially planned to be the first to kick off Thailand's immunisation plan with the AstraZeneca vaccine, but due to problems with paperwork, the PM's injection was postponed.
Keep in contact with The Thaiger by following our Facebook page.
Never miss out on future posts by following The Thaiger.
4 top tourist destinations to be prioritised for Covid-19 vaccine distribution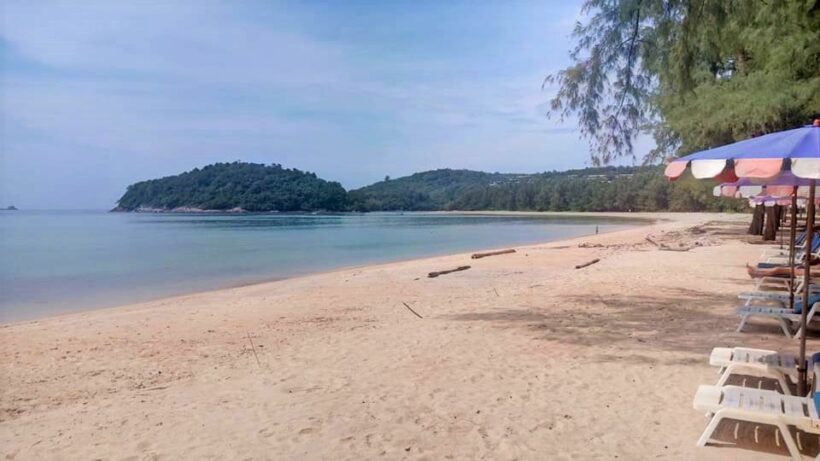 The Centre for Covid-19 Situation Administration says 4 of Thailand's major tourism destinations are to be prioritised in the distribution of vaccines. They are Phuket, Chon Buri, Chiang Mai and Surat Thani. In addition, a further 9 provinces with significant infection numbers are being prioritised in the rollout of the first vaccine doses arriving in the Kingdom today.
Taweesin Visanuyothin from the CCSA says 70,000 doses will go to the hard-hit "highest control" area of Samut Sakhon, where Thailand's second outbreak began late last year. 8,000 doses are being set aside for medical officials in the central province, along with 6,000 for frontline healthcare workers, 46,000 doses for seriously ill patients, and 10,000 doses for migrant workers and local residents.
Another 105,000 doses will be distributed to similar groups in Bangkok, in the central provinces of Pathum Thani, Nonthaburi, Nakhon Pathom, Samut Songkram and Samut Prakan, and in the western province of Ratchaburi and the Mae Sot district of Tak.
The Pattaya News reports that 14,700 doses will be sent to 4 major tourist destinations, with 4,700 going to the eastern province of Chon Buri, 4,000 to the southern island of Phuket, 3,500 to the northern province of Chiang Mai, and 2,500 going to the island of Samui in the southern province of Surat Thani.
In the case of the vaccines going to tourism spots, it is not yet known which groups will be vaccinated first, with that decision being left to the Provincial Communicable Disease Committee and other related authorities.
Meanwhile, the CCSA says other plans for the 4 tourism destinations are being considered, including the possibility of "area quarantine", which would allow vaccinated foreign arrivals to remain within certain boundaries during their quarantine period. The Tourism Authority of Thailand has been pushing for a vaccine passport policy for vaccinated visitors, while PM Prayut Chan-o-cha says the government may consider lifting quarantine restrictions for vaccinated tourists.
SOURCE: The Pattaya News
Keep in contact with The Thaiger by following our Facebook page.
Never miss out on future posts by following The Thaiger.