Thai women's football team to play against Australia tomorrow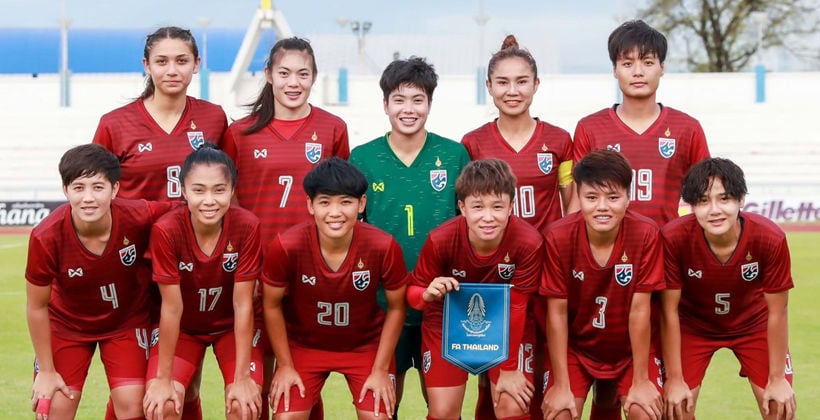 After winning 4-0 against Indonesia on Monday, the Thai women's football team will play against Australia tomorrow. The AFC Women's World Cup is being hosted in India right now. Even though Thailand lost their first game to the Philippines, the win over Indonesia has brought back their stride. The team hopes that player Chaba Kaew will help it qualify for the 2023 Fifa Women's World Cup.
The top five teams and Australia, who will co-host the 2023 World Cup with New Zealand, will represent Asia in the finals. The Thai coach said the team is improving, but needs to correct some mistakes. Player Kanyanat Chetthabut said the game against Australia will be a huge test for the team, but they're planning to give it their all. The team hopes it will make it to the World Cup for the third year in a row. It played in the finals in 2015 and 2019.
After the team lost against the Philippines on Monday, the coach was determined to correct its mistakes. She said "we can't just keep the ball in our own half, we have to create better chances." The game against Australia starts tomorrow at 9pm. The top two teams in each of the three groups plus two best third-placed side will reach the quarter-finals.
Sources: Bangkok Post | Google Football