Pope Francis confirms his 'pilgrim of peace' visit to Thailand in November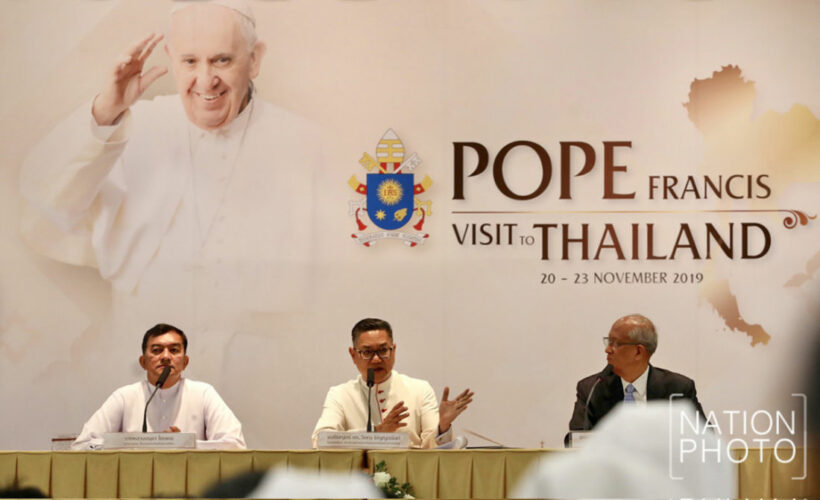 PHOTO: Father Joseph Anucha Chaiyadej, director of the Catholic Social Communications of Thailand, along with deputy secretary-general Monsignor Dr Vissanu Thanya-anan and Dr Chainarong Monthienvichienchai, counsellor for the Pontifical Council for Social Communications, speak to the media yesterday – The Nation
It's official, the Pope is coming to Thailand. Rumoured earlier but now officially announced.
His Excellency Paul Tschang In-Nam, the archbishop of Thailand, and His Eminence Cardinal Francis-Xavier Kriengsak Kovithavanij, president of the Bishops' Conference of Thailand, officially announced yesterday that His Holiness Pope Francis intends to make an official visit to the Kingdom on November 20 – 23.
They told the media gathering the Pope is coming to Thailand as a pilgrim of peace and aims to promote inter-religious dialogue. The Pope will also preside over two public Masses – one for general Thai Catholics and another for Thai Catholic youth.
His Holiness will also lead religious ceremonies and visit Catholic communities during his time here, before heading to Japan from November 23 – 26, where he is scheduled to visit Tokyo, Nagasaki and Hiroshima.
More details of the Pope's visit to Thailand will be provided at a later date.
SOURCE: The Nation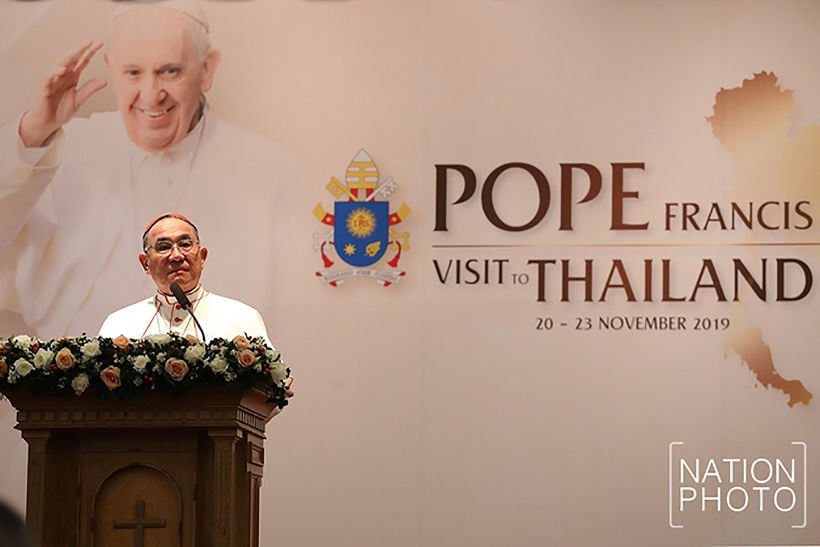 Keep in contact with The Thaiger by following our
Facebook page
.
Tax old cars? Relax, it's just a rumour says Government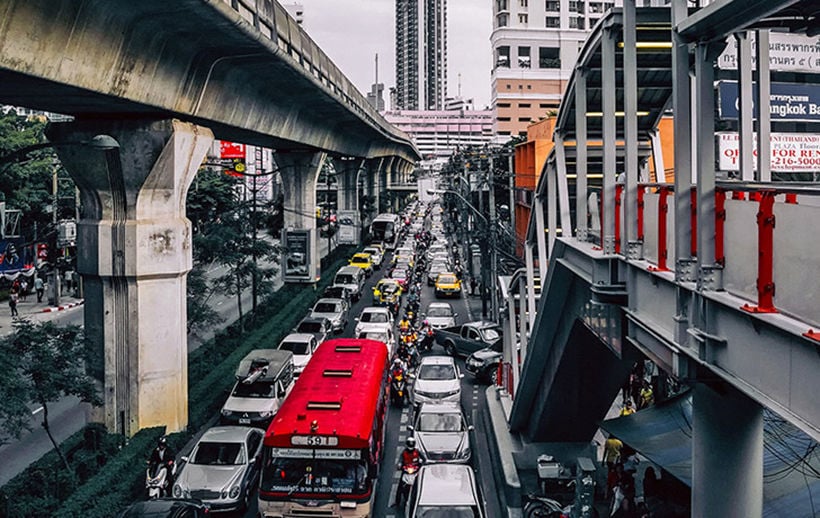 The Thai government is dismissing suggestions that it might impose a tax on old cars as just a rumour.
The Pattaya News reports that Government spokesperson Narumon Pinyosinwat says there are no plans to introduce a tax for older vehicles, saying it's merely a baseless rumor circulating in the private sector.
She adds that imposing a tax on cars older than 10 years would require significant planning and studies in order to be implemented successfully. At the time the reason giving for the tax on old cars was related to reduction of air pollution, despite 'old cars' being a fraction of the total problem on Thailand's roads.
However, the Government says correct maintenance of older vehicles is crucial to reducing PM2.5 particulate matter and pollution caused by dirty exhausts. Narumon says the Government is prepared to consider all suggestions before introducing any new policies and is conscious of the need to avoid negative implications for the general public.
Officials have also confirmed that tax on all other vehicles and the method for calculating the amount to be paid remains unchanged for now.
SOURCE: The Pattaya News
Keep in contact with The Thaiger by following our
Facebook page
.
Production of degradable replacement is expensive stumbling block in plastic bag ban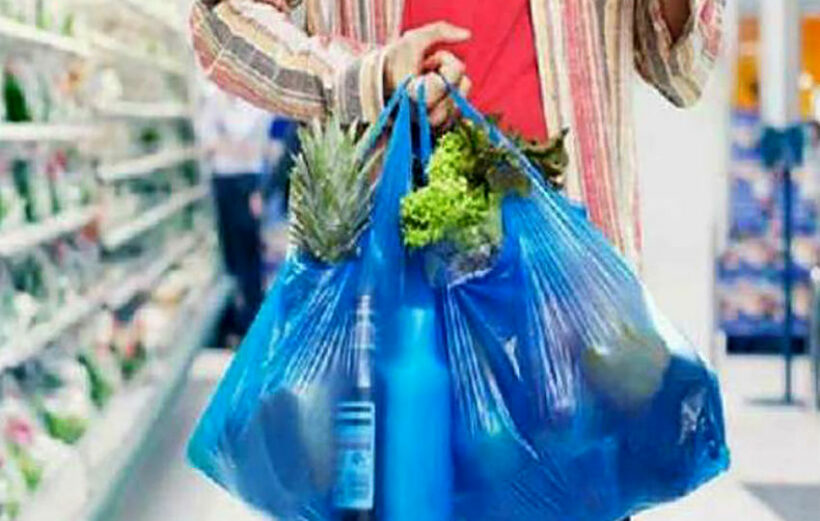 As a widespread ban on single-use plastic bags looms, the high cost of producing a viable, environmentally-friendly alternative is proving a challenge. Forty three shopping malls and convenience stores across the country will stop providing single-use bags from January 1, as part of the Government's commitment to phase the bags out entirely. There's still a lot more plastic to get rid of but the single use plastic bag ban across such a large group of retailers will make a big impact.
However, Thai PBS World reports that the cost of making degradable non-plastic bags is currently two to three times higher than producing conventional single-use plastic bags. It's understood the Ministry of Higher Education, Science, Research and Innovations is working with the private sector to come up with a viable alternative that adheres to the concept of zero-waste.
The National Science and Technology Development Agency have produced a degradable bag made from tapioca flour, which contains no plastic but is strong and elastic. Crucially, it dissolves in water or in the ground within three or four months.
The managing director of the first company to make a bag from tapioca flour, Khem Wanglee, says the cost of production is very high and this is a hurdle that's currently preventing full-scale production. He suggests producers and private businesses who use the bags be given tax breaks as an incentive.
For their part, the producers of traditional single-use plastic bags have expressed support for the alternatives but are also concerned about costs and the impact on their business. They say they need more time to work out how to deal with stockpiles of plastic once the ban is in place and decide what they will do with redundant machinery.
The Thai Plastic Industry Association is calling on the Government to help by purchasing leftover stock and providing compensation for employees who will lose their jobs if factories shut down.
SOURCE: Thai PBS World
Keep in contact with The Thaiger by following our
Facebook page
.
Thanathorn invites supporters to a rally in Bangkok at 5pm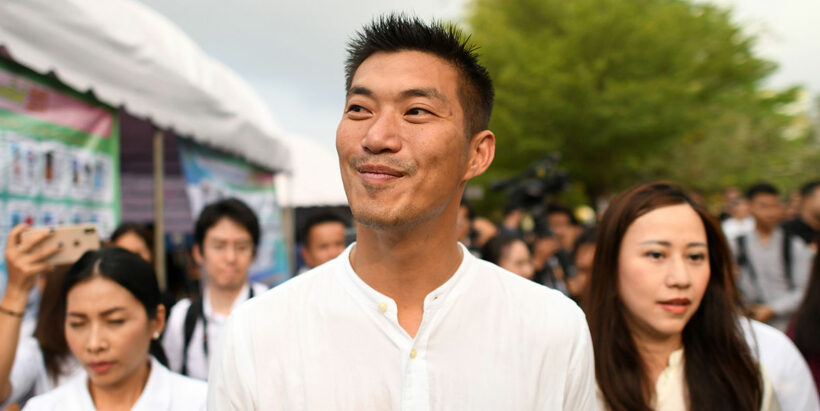 PHOTO: time.com
The Future Forward Party leader Thanathorn Juangroongruangkit is inviting his supporters to join him at a rally today. In a live video broadcast via his Facebook page, he invited people to a gathering at 5pm this afternoon at the Pathumwan intersection skywalk on Rama I Road. Stripped of his MP title he is now aiming to rally the voice of change from outside Parliament, rather than from within.
The call comes just days after Thailand's election commission called for the dissolution of Thanathorn's progressive Future Forward Party.
"I am fed up with the current state of Thai society and want to start a change."
"Today we will stand together and shout out our voices to the ones in power that we want fairness, justice and equality in the society."
Thanathorn had his latest stows with the Election Commission earlier this week. They've now petitioned the Constitutional Court to dissolve the Future Forward Party over Thanathorn's 191 million baht loan to FF. The EC alleges the loan was illegal for a political party.
Last month, the Constitutional Court revoked Thanathorn's parliamentary membership. The court ruled that he had registered to run in the March election while still holding shares in a media company, in violation of the law. Thanathorn produced published evidence at his hearings that this was not the case. But the Constitutional Court stripped him of his MP status anyway.
SOURCE: The Nation
Keep in contact with The Thaiger by following our
Facebook page
.