Thailand
New Thai stamps to commemorate HM The King's 66th birthday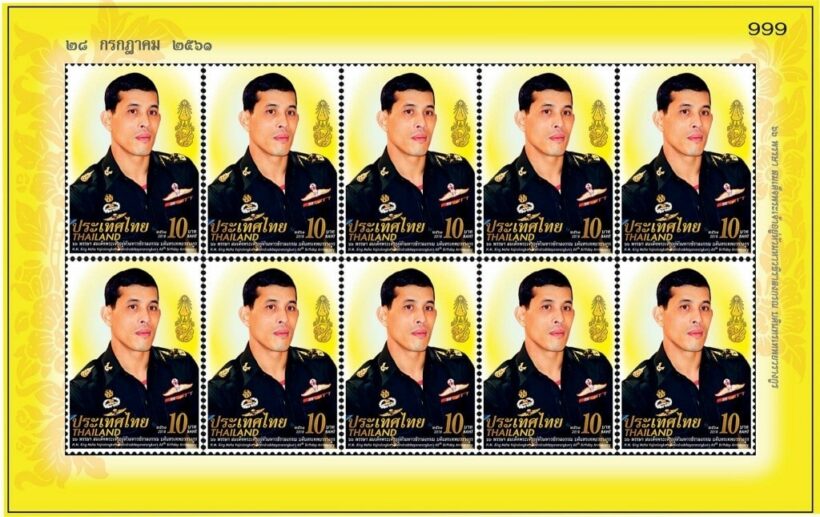 HM The King is featured on a new set of stamps issued by Thailand Post.
The national post office has issued the new stamp featuring His Majesty the King to commemorate his 66th birthday anniversary this Saturday.
The stamp features the King in army uniform and is priced at 10 baht, or 20 baht including an envelope.
Thai PBS reports that the stamp will be available on sale starting tomorrow. Also available are a set of stamps featuring the King's portrait in uniform with Royal decorations in 12 denominations of one baht, two baht, three baht, five baht, six baht, seven baht, nine baht, 10 baht, 12 baht, 15 baht, 50 baht and 100 baht.
The whole set is priced at 250 baht or 265 baht inclusive of three envelopes.
The stamp set is the first of HM the King featuring his portrait.
SOURCE: Thai PBS