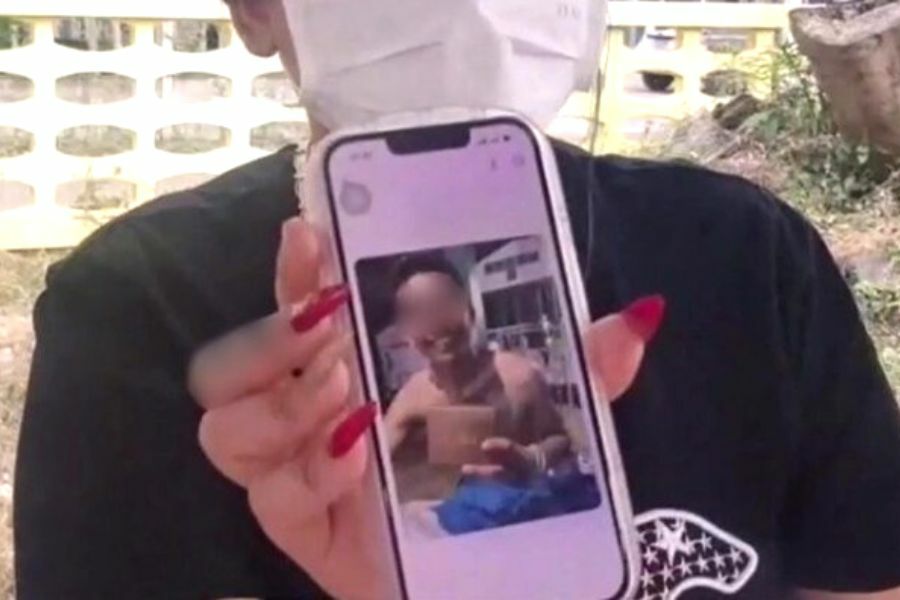 A lonely, fearful woman in the Isaan province of Udon Thani filed a complaint with the police after a male prostitute stole from her, murdered her dog, and threatened to kill her.
The 32 year old woman named Boom told the media that…
"I'm embarrassed to talk about this, but I think this is too much, and I have to do something. He threatened to kill me. Someone also told me that he is a drug addict. I'm terrified and wanted to warn other women to be aware of this man."
Two years ago the divorced, single mother of four children moved from Buriram province to Udon Thani province to rent a house to stay with her children.
She started a small travel agency and it went very well. She had money to take care of herself and her children and had some disposable income to spend on herself.
Boom confessed she felt lonely at times but did not want to have a serious relationship. So, she hired male prostitutes for sex, paying them between 300 baht and 1,000 baht per time.
Boom added that sometimes she bought expensive gifts for the men, like clothes and a motorcycle.
Boom admitted that she used sex services from several men but no one was as dangerous as the 26 year old Sarawut.
Boom met Sarawut via an online dating application. She offered him money in exchange for a sex service and he agreed. Sarawut travelled from the Bor Sila district to her house in the Baan Dung district several times.
Everything seemed to be fine until she found out that a gold necklace worth about 32,000 baht disappeared. Then, several more items went missing from the house.
Boom checked her home security cameras and found that Sarawut killed her black puppy.
She immediately tried to stop the relationship with Sarawut after the discovery but he threatened to kill her if she did.
Boom approached the media to spread her story in a bid to warn other women about the man. She added that she's moved into some temporary accommodation in fear of being attacked by Sarawut.
Police have not provided an update on the case.