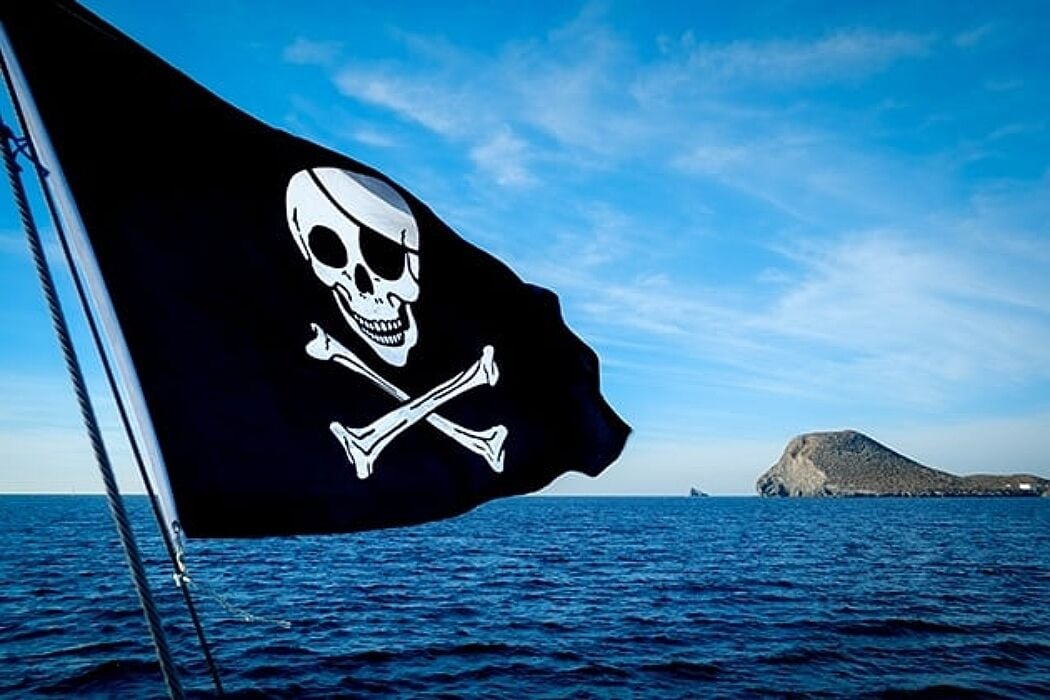 The Covid-19 pandemic has been rough on everyone. But as we focus on rebuilding tourism and the economy, spare a moment in your thoughts for Jack Sparrow. A new report says that last year worldwide pirate activity was at its lowest since 2008, and possibly since 1992.
Piracy and robbery on the high seas are at their lowest levels since records were first established 14 years ago, according to the Maritime Information Cooperation and Awareness Centre (MICA). The organization, which is run by members of the French Navy, and partner navies, reported that there were only 300 reports of piracy on the open waters worldwide last year.
This is a significant drop from the number of incidents reported in 2019 and confirms earlier reports from the International Maritime Bureau (IMB) in October that pirate attacks haven't been this low since 1992. MICA's Commander urged caution though.
"It's never been lower. [But] you never know what tomorrow may bring in terms of piracy. We advise continued caution."
One area where this decline in piracy is particularly notable is the Gulf of Guinea, off the west coast of Africa, which has historically been a danger zone rife with piracy. In 2022, just three ships were attacked in the Gulf of Guinea, compared to 26 in 2019, according to MICA. Similarly, the number of kidnappings in the area fell from 146 in 2019 to just two last year.
Territorial waters aren't as lucky though. They are considered separate from the high seas and robberies in local waters aren't considered piracy. There has been an increase in the number of robberies in territorial waters, particularly in the Malacca and Singapore Straits.
Many pirates have shifted their attention away from sailing the seas, robbing and pillaging. Oil has drawn many former pirates, with a rise in transporting stoled crude oil and operating illegal oil refineries, according to researchers at Copenhagen University.
The MICA Centre was established in 2016 to identify and analyze situations and incidents affecting maritime navigation throughout the world, and to warn crews and shipowners of impending dangers. Other maritime security challenges such as drug and arms trafficking, smuggling, and armed conflict at sea are still dangers for shipping.