Airlines snubbing Thai graduate pilots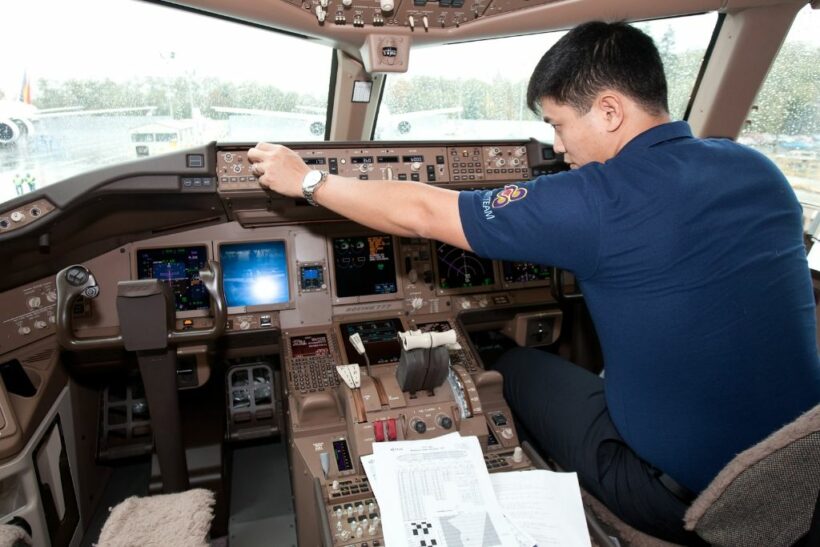 Thai pilots are having a hard time finding work after graduation despite high global demand. This from Thai Civil Aviation Training Centre's president Piya Atmungkun.
Between 600 to 700 newly graduated Thai airline pilots are now struggling to find work in the local airline industry.
"International airlines are competing to offer jobs to pilots, but "our pilots find no jobs. Aviation programs and pilot training schools are booming, but many don't meet international standards."
"New pilots are being churned out without real information on how many are actually employable by airlines. This has led to an oversupply of "pilots who aren't up to scratch".
"The picture of the Thai aviation industry is distorted by the claim that we lack pilots."
"It's true there is a scarcity of pilots, but that demand is for experienced, not new, pilots."
According to the Bangkok Post, Piya believes the plan to establish a "city of aviation" in the Eastern Economic Corridor based at U-Tapao airport will only increase the supply of domestic aviation personnel.
"Even before the EEC officially opens there are already too many aviation graduates."
"But companies won't employ them if their qualifications aren't certified according to international standards."
Piya solution is for Thailand to set up an aviation "centre of excellence" in the EEC instead, which would enrol students from neighbouring Cambodia, Laos, Myanmar and Vietnam, and African nations and those under the former Soviet bloc.
"If given the green light, the new centre would offer high quality training more affordably than Singapore."
SOURCE: Bangkok Post
Keep in contact with The Thaiger by following our
Facebook page
.
The fourth Chim Shop Chai stimulus rolls out for New Year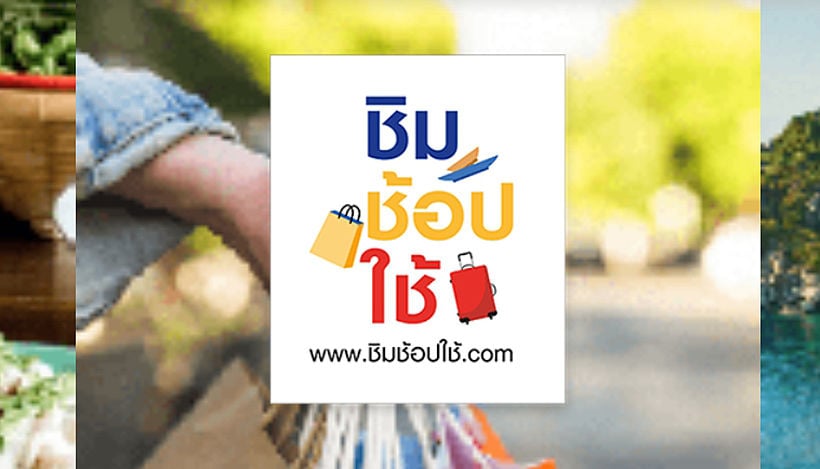 PHOTO: Thai PBS World
The state-run Krung Thai Bank is rolling out another economic stimulus program for New Year. It will include an 800,000 baht Toyota sedan and gold necklaces for subscribers to the latest Chip Shop Chai (Eat-Spend-Shop) scheme who Thais spend through their g-wallet accounts.
Lawan Saengsanit, the Fiscal Policy Office director and spokesman for the Finance Ministry, says the gifts, valued at 12 million baht, include a Toyota Altis, three Toyota Hilux pickup trucks, sixteen motorcycles, eighty gold necklaces of 15g each, over 549 gold necklaces of 7.5g each and thirty two 55-inch TV sets.
For every 1,000 baht of accumulated spending subscribers can win the prizes through six lucky draws, to be held at the Finance Ministry and the Krung Thai Bank.
But the spokesperson is urging subscribers to spend through their e-wallet accounts so that they are eligible to enter the draw for the prizes, adding that they can also benefit from refunds amounting to 20% of their spending.
During the first three Chim Shop Chai initiatives, from September 27-December 10, a total of 11.78 million Thais subscribed and their total spending amounted to 21.5 billion baht, including 9.9 billion baht spent through e-wallet accounts by about 320,000 subscribers.
SOURCE: Thai PBS World
Keep in contact with The Thaiger by following our
Facebook page
.
Forecasts are in negative territory for south east and wider Asia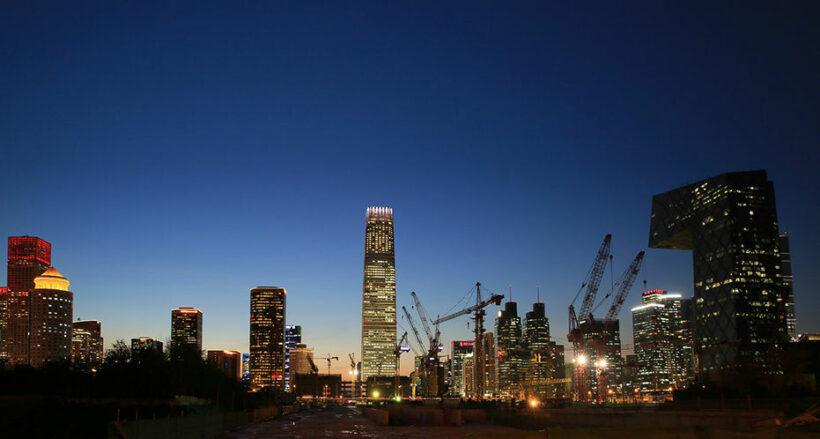 PHOTO: asiahouse.org
The Asian Development Bank has trimmed its forecasts for economic growth in developing Asia this year and next as growth in the People's Republic of China and India are weighed down by both external and domestic factors.
Closer to home, south east Asia's growth projections have also been revised down slightly to 4.4% for 2019. Economic woes of Thailand and Singapore, two of the region's largest economies, have prompted downward adjustments to their growth forecasts, for the rest of this year and next.
In a supplement to its Asian Development Outlook 2019 Update released three months ago, the ADB now expects GDP in the region to expand 5.2% in both 2019 and 2020, just a tad down from the September forecast of 5.4% growth this year and 5.5% next year.
Thailand's economy expanded by only 2.5% in the first nine months of 2019 as growth moderated for private consumption and for public consumption and investment. Weaker trade also dragged on growth, with export declines in both agriculture and manufacturing. Imports also went backwards in line with weaker domestic demand.
Growth forecasts for East Asia are downgraded to 5.4% in 2019 and 5.2% in 2020 as the People's Republic of China and the Republic of Korea endure continuing trade tensions and slowing domestic investment. The same in Hong Kong where political unrest is an added factor.
Growth projections for South Asia are lowered to 5.1% in 2019 and 6.1% in 2020. Growth in India is expected to slow to 5.1% in 2019. Also, consumption in India affected by slow job growth and rural distress aggravated by poor harvest. Policy support will help growth recover to 6.5% in 2020.
On the up side, growth could accelerate around the region if the US and the PRC can sort out an agreement on trade, the report says.
Hong Kong is already in technical recession and is predicted to see severe downward pressures persist possibly into 2020. The economy is now expected to contract 1.2% this year and grow only 0.3% next year.
In south east Asia, many countries are seeing continued export declines and weaker investment, and growth forecasts have been downgraded for Singapore and Thailand. GDP growth is expected to slow in the Pacific with activity in Fiji, the subregion's second largest economy after Papua New Guinea, expected to be more subdued than previously anticipated.
Keep in contact with The Thaiger by following our
Facebook page
.
Thailand's health chief issues hydrogen balloon warning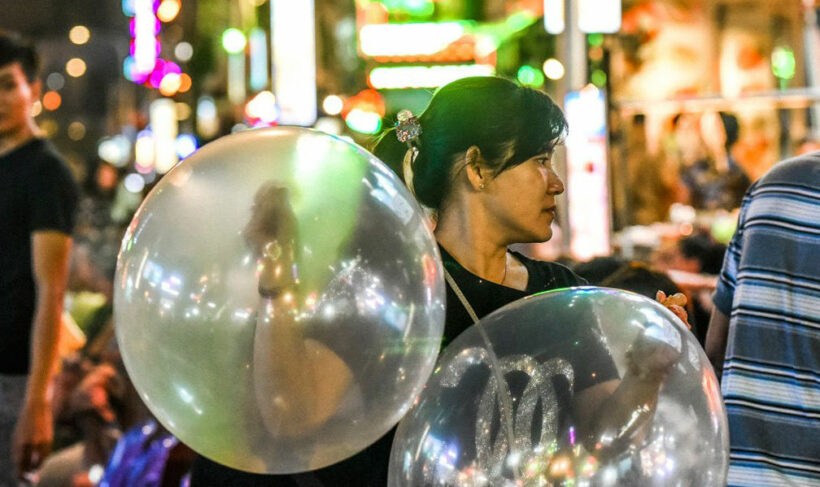 PHOTO: City Pass Guide
The chief of the Department of Health says people must exercise caution around hydrogen balloons, warning that they can be dangerous, even fatal. The warning comes from Dr Panpimol Wipulakorn after a balloon exploded in Kanchanaburi province, western Thailand, earlier this month.
"Explosion of balloons are reported frequently, since most of balloons contain hydrogen, which is inflammable, causing the balloons to be explosive if they are near heat or spark. Besides, if balloons are put together, one explosion will cause others, harming people nearby or even killing them."
Panpimol says people who want to have balloons at parties should choose helium balloons over those that contain hydrogen. Helium is considered a safer alternative, due to being non-flammable, but Panpimol warns party-goers that they should avoid standing too near balloons at events if they are unsure which gas they contain.
"If gas tanks are used at parties or events, they should be maintained in good condition, placed in an open area with good ventilation."
In particular, Panpimol urges people to take care of children around balloons, regardless of what type of balloon might be in use.
"Balloons used for decorations in parties should be kept away from children and popped balloons should be properly disposed of to prevent children putting them in their mouth. Also, children should not play with balloons near their face because a balloon's explosion could cause damage to their face and eyes."
In October, balloons exploded at an event in Malaysia organised by the country's Education Ministry, injuring 16 people, many of them children.
It's believed the balloons had been filled with hydrogen gas instead of helium, which is more expensive. Children as young as four years of age suffered first and second degree burns, with calls for hydrogen balloons to be banned in Malaysia as a result of the incident.
SOURCE: The Nation
Keep in contact with The Thaiger by following our
Facebook page
.