Four arrested over death camp grave sites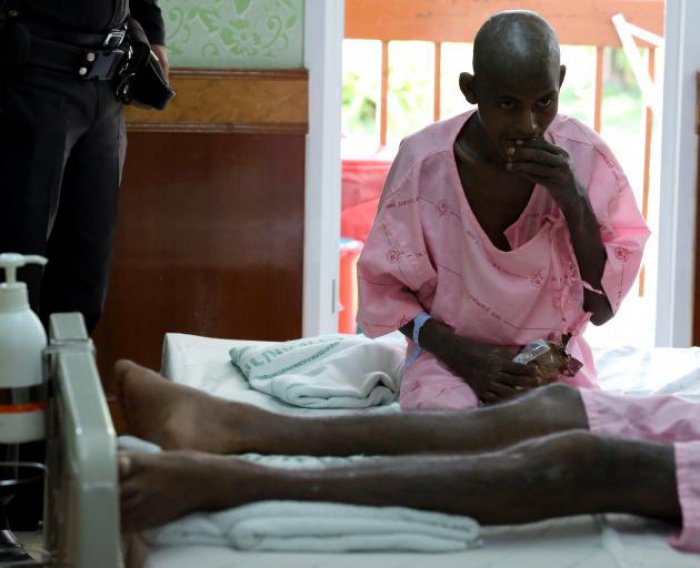 PHUKET MEDIA WATCH
– Thailand news selected by Gazette editors for Phuket's international community
Migrant graveyard arrests
The Nation / Phuket Gazette

PHUKET: The authorities have arrested four of eight suspects wanted in connection with an alleged extortion and murder camp in Thailand's southern border province of Songkhla.
In custody are Asan Intanu, 48, Ro-aey Sonyalae, 41, Alee Lahmoh, 47 and Soe Naing Arnua (Anwar), 40.
Still on the run are Prasit Lemleh, deputy mayor of the Padang Besar Municipality; Yalee Krem, village head of Moo 8 Baan Taloh; Pakphon Benlateh; and Charoen Thongdaeng.
All eight have been charged with human trafficking, illegal detention and seeking ransom money.
Authorities made the arrests following 26 bodies being exhumed from a mass graveyard in a border zone in Songkhla's Sadao district on Saturday .
At least one witness has said that the murders took place at a nearby border campsite where hundreds of migrants had been held.
It is believed that the bodies in the graveyard came from the camp.
The four arrested suspects have denied any role in illegal detention, extortion and human trafficking. Mr Asan has confessed to having a gun and ammunition in his possession illegally.
National Police Commissioner Somyot Poompanmoung said that police were urgently gathering evidence and would bring all the culprits to justice, even if they were government officials or politicians.
"If evidence suggests they might have been involved, we will arrest them," Gen Somyot said.
Judging by the fact that some bodies had been added to the grave recently, while others had long been buried, it was possible that the camp had been operating for a long time, Gen Somyot said.
Provincial Police Region 8 Deputy Commissioner Somchai Nittayabavornkul said that local policemen had engaged in the trafficking of Rohingya.
"These policemen have been arrested and prosecuted. It's just that their cases have not appeared in news reports," he said before he attended a meeting with Deputy Defense Minister and Army Chief Udomdej Sitabutr on how to tackle and prevent the trafficking of Rohingya.
During the meeting in Ranong, Gen Udomdej said that officials involved in the trafficking of Rohingya people into Thailand would face decisive legal action.
He instructed relevant state agencies to prepare a list of suspects involved with traffickers who smuggled Rohingya and other "boat people" into Thailand.
Gen Udomdej, who is also deputy director of the Internal Security Operations Command (Isoc), admitted that the trafficking network in Ranong was "not a small movement because they have been active for some time".
Gen Somyot said that Prime Minister Gen Prayut Chan-o-cha had directly instructed him to work closely with Gen Udomdej to initiate a fast crackdown on human-trafficking gangs that had caused severe damage to Thailand's reputation.
Ranong has been a key entry point for illegal migrants from Myanmar and Bangladesh.
Meanwhile, the head of the Satun Police will be suspended from duty in connection with the ongoing investigation into human traffickers, said Gen Somyot yesterday.
National police commissioner General Somyot Poompanmoung said that a team of investigators led by his Gen Aek Angsananont had suggested a transfer of Maj Gen Sunthorn Chalermkiat, who is chief of the Satun Police, to an inactive post at Royal Thai Police headquarters.
Gen Somyot said that this was because Maj Gen Sunthorn has close ties with a suspected leader of the trafficking ring.
Gen Somyot said that he would also transfer the five most senior officers at Padang Besar police station in Songkhla, including the superintendent, out of their current jurisdiction. Those transfers are in addition to seven more police transfers from Padang Besar of officers suspected of taking bribes from traffickers.
— Phuket Gazette Editors

Can Thailand lure the Chinese back?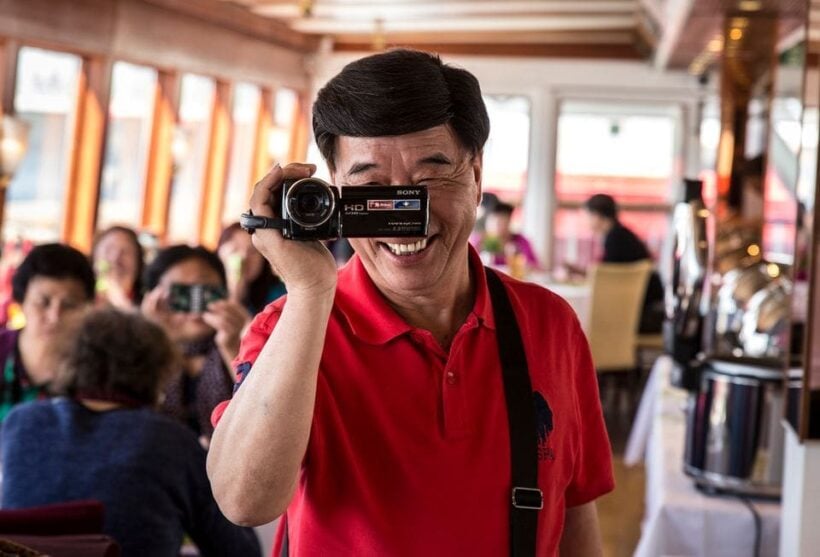 After half a decade of incredible growth in Chinese tourism to Thailand, the numbers are now in a tail-spin as numbers drop off around the country.
With annual rises of 20-50% per annum for half a decade there has been a big drop off in the last quarter (Q3) of 2018. This is the key statistic as compiled in two reports, one from Standard Chartered Bank and another from the Kasikorn Research Centre.
The numbers were peaking, even in the middle of the traditional wet-season this year, until a tour boat sank in Phuket during early July, resulting in the death of 47 Chinese tourists, many of them children. The subsequent 'investigation', botched PR attempts, mis-speaks from the deputy PM Prawit Wongsuwan and the power of Chinese social media have seen the Chinese pursuing other locations for their travels.
But C-Trip, one of China's largest online travel portals, says Thailand is still a popular destination and that the drops in Chinese tourist numbers to Thailand will slow down and maybe even rise again from the start of next year.
"Thailand remained at the top of the list for Chinese travellers during the annual Golden Week holiday although Japanese travel rose much faster than Thailand's numbers, which were almost static this year."
The Tourism and Sports Ministry says, "Arrivals from China, which account for 30% of Thailand's total tourist mix, fell 12% in August. They grew only 3% during China's Golden Week holiday, less than expected."
There has been a scramble to try and keep the Land of Smiles attractive to Chinese booking their holidays with PR efforts like providing specific lanes at Immigration for Chinese travellers, proposals to provide multiple entry visas, instead of single entry. They've even proposed dropping the visa fees for Chinese tourists altogether.
The Chinese Yuan has also dropped against the Thai Baht – a fallout of the ensuing US/China trade war – that is affecting the spending power of Chinese when they arrive in Thailand and deter them making a booking in the first place.
But there is some positive news with the ratio of independent Chinese tourists (FITs) to tour groups rising to 7:3 this year from 6:4 last year, according to the Thai Tourism and Sports ministry. That's the majority of Chinese deciding to visit Thailand based on their own bookings and visiting attractions of their own choice.
Standard Chartered Bank is still predicting that the number of all tourists in 2018 will still surpass past records, despite the drop in the Chinese tourist bookings.
"Thailand received 26 million international tourists overall from January-August 2018, up 10% year-on-year, on track to reach the government's target of 38 million this year," according to Tim Leelahaphan, an economist from SCB.
Thaiger Radio News – Tuesday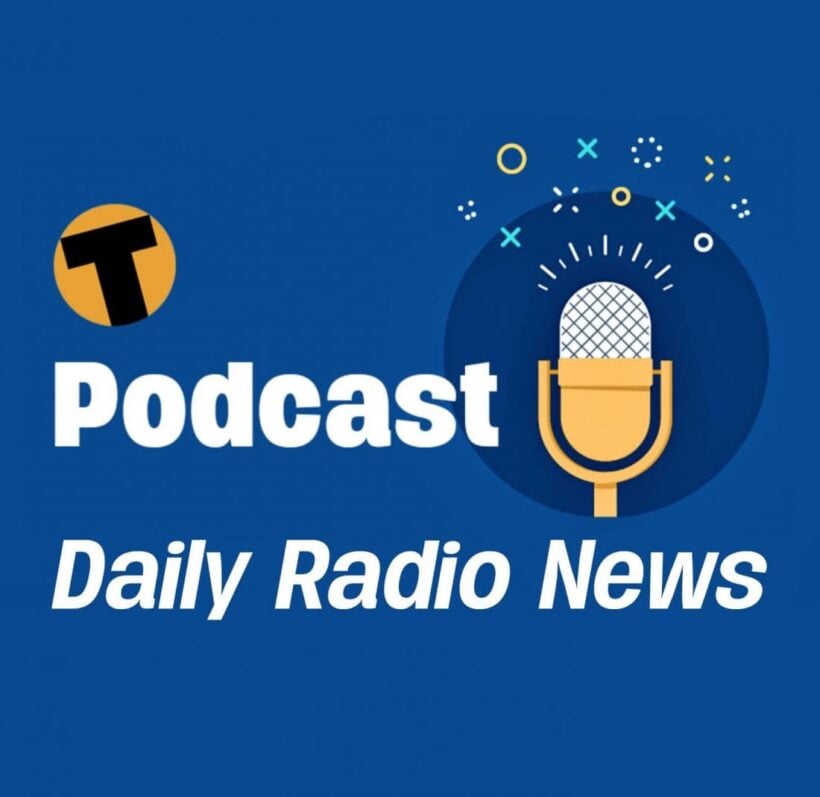 'Big Joke' is the 'real deal' according to Thai Rath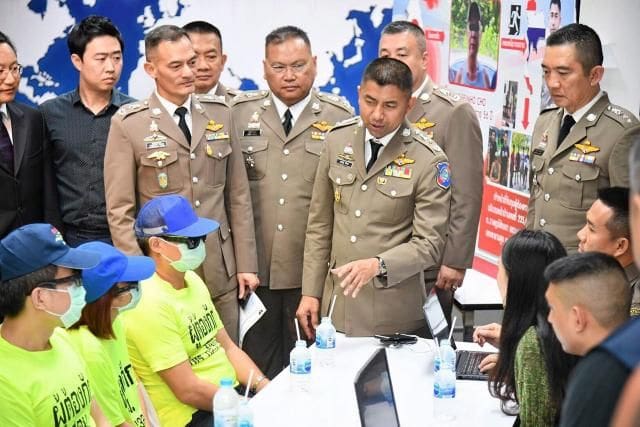 PHOTOS: Thai Rath
Thai Rath have published a feature on the closest person Thailand has to Batman (aka Maj-Gen Surachate Hakparn) or "Big Joke" as he's affectionately know to the Thai media. He's taken the role of Thailand's poster-boy crime fighter.
He's also recently been promoted to the top job at Thai Immigration.
The article says that Big Joke is the 'real deal' and his appointment will mean greater security for the country and better services to the wider public. They say that will include tourists and expatriates in Thailand.
Two weeks ago Maj-Gen Surachate Hakparn replaced the former Immigration Chief, Suthipong Wongpin, who took a sidewards step to become the head of the metropolitan police in Bangkok, a year before his retirement.
Surachate attracted the attention of the Thai government while working as deputy commander of the Thai Tourist Police.
His "One World One Team" vision emphasises teamwork and cooperation, not just within Thailand but internationally, according to the Thai Rath article.
Many have criticised "Big Joke" for being nothing more than a poster boy and 'lackey' of the elite but the Thai media is say this is 'shallow thinking'. Surachate's supporters point to his 'modern methods' in crime solving and dedication to stop corruption (which we note also appear to involve a lot of photos and media conferences parading the baddies in public).
"He is seen as new style of policeman the like of which Thailand has rarely if ever seen before", reports Thai Rath.
Many illegal foreigners posing as tourists have already been rounded up, sent home and black-listed creating a fear of further crackdowns. But Surachate says he's determined to root out illegals and criminals and protect the multi-billion dollar tourism industry.
"Ultimately bona fide tourists and expats will reap the benefit through greater security and improved service from immigration".
Deputy PM Prawit Wongsuwan its also calling for heightened security with an 'international focus'.
Surachate believes in giving greater satisfaction to foreigners in Thailand as well as committing to coordination within Thai police departments and foreign agencies.
Critics say that many of those arrested are relatively small fry and that "No Tip" signs that have gone up at immigration entry points are merely paying lip service to the issue. But Thai Rath seem convinced that 'Big Joke' is the real deal and will make a true difference.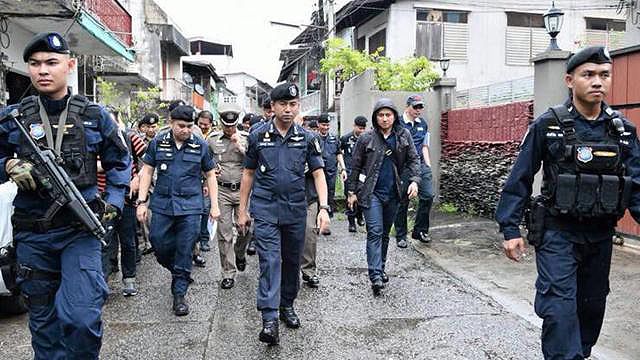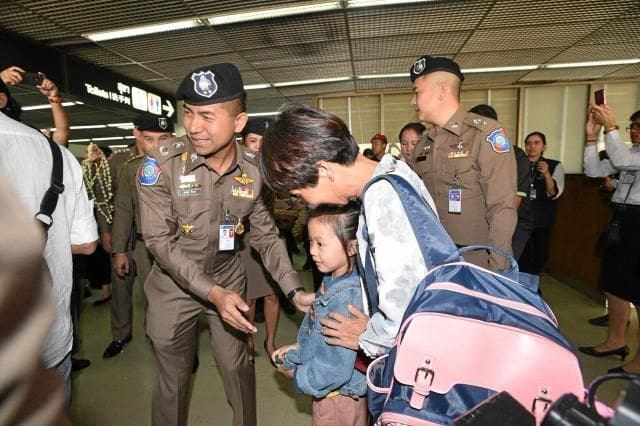 SOURCE: Thai Rath