Four arrested over death camp grave sites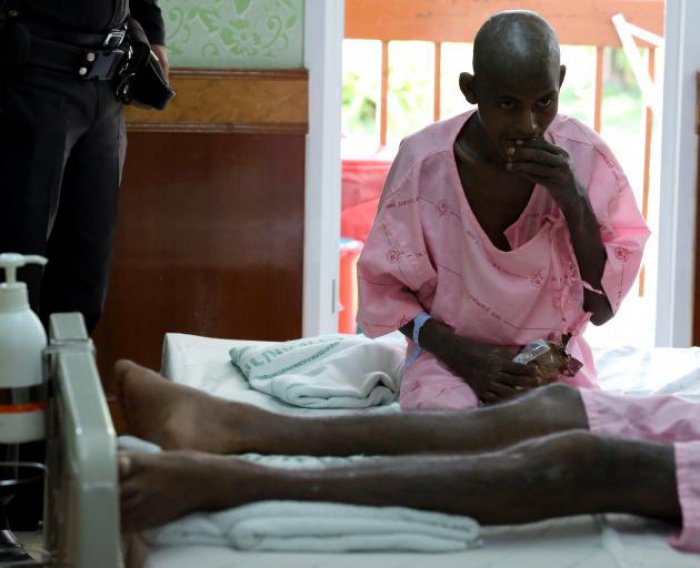 PHUKET MEDIA WATCH
– Thailand news selected by Gazette editors for Phuket's international community
Migrant graveyard arrests
The Nation / Phuket Gazette

PHUKET: The authorities have arrested four of eight suspects wanted in connection with an alleged extortion and murder camp in Thailand's southern border province of Songkhla.
In custody are Asan Intanu, 48, Ro-aey Sonyalae, 41, Alee Lahmoh, 47 and Soe Naing Arnua (Anwar), 40.
Still on the run are Prasit Lemleh, deputy mayor of the Padang Besar Municipality; Yalee Krem, village head of Moo 8 Baan Taloh; Pakphon Benlateh; and Charoen Thongdaeng.
All eight have been charged with human trafficking, illegal detention and seeking ransom money.
Authorities made the arrests following 26 bodies being exhumed from a mass graveyard in a border zone in Songkhla's Sadao district on Saturday .
At least one witness has said that the murders took place at a nearby border campsite where hundreds of migrants had been held.
It is believed that the bodies in the graveyard came from the camp.
The four arrested suspects have denied any role in illegal detention, extortion and human trafficking. Mr Asan has confessed to having a gun and ammunition in his possession illegally.
National Police Commissioner Somyot Poompanmoung said that police were urgently gathering evidence and would bring all the culprits to justice, even if they were government officials or politicians.
"If evidence suggests they might have been involved, we will arrest them," Gen Somyot said.
Judging by the fact that some bodies had been added to the grave recently, while others had long been buried, it was possible that the camp had been operating for a long time, Gen Somyot said.
Provincial Police Region 8 Deputy Commissioner Somchai Nittayabavornkul said that local policemen had engaged in the trafficking of Rohingya.
"These policemen have been arrested and prosecuted. It's just that their cases have not appeared in news reports," he said before he attended a meeting with Deputy Defense Minister and Army Chief Udomdej Sitabutr on how to tackle and prevent the trafficking of Rohingya.
During the meeting in Ranong, Gen Udomdej said that officials involved in the trafficking of Rohingya people into Thailand would face decisive legal action.
He instructed relevant state agencies to prepare a list of suspects involved with traffickers who smuggled Rohingya and other "boat people" into Thailand.
Gen Udomdej, who is also deputy director of the Internal Security Operations Command (Isoc), admitted that the trafficking network in Ranong was "not a small movement because they have been active for some time".
Gen Somyot said that Prime Minister Gen Prayut Chan-o-cha had directly instructed him to work closely with Gen Udomdej to initiate a fast crackdown on human-trafficking gangs that had caused severe damage to Thailand's reputation.
Ranong has been a key entry point for illegal migrants from Myanmar and Bangladesh.
Meanwhile, the head of the Satun Police will be suspended from duty in connection with the ongoing investigation into human traffickers, said Gen Somyot yesterday.
National police commissioner General Somyot Poompanmoung said that a team of investigators led by his Gen Aek Angsananont had suggested a transfer of Maj Gen Sunthorn Chalermkiat, who is chief of the Satun Police, to an inactive post at Royal Thai Police headquarters.
Gen Somyot said that this was because Maj Gen Sunthorn has close ties with a suspected leader of the trafficking ring.
Gen Somyot said that he would also transfer the five most senior officers at Padang Besar police station in Songkhla, including the superintendent, out of their current jurisdiction. Those transfers are in addition to seven more police transfers from Padang Besar of officers suspected of taking bribes from traffickers.
— Phuket Gazette Editors


Read more headlines, reports & breaking news in Thailand. Or catch up on your Thailand news.
Thai exports fall 5.7 percent in January, year-on-year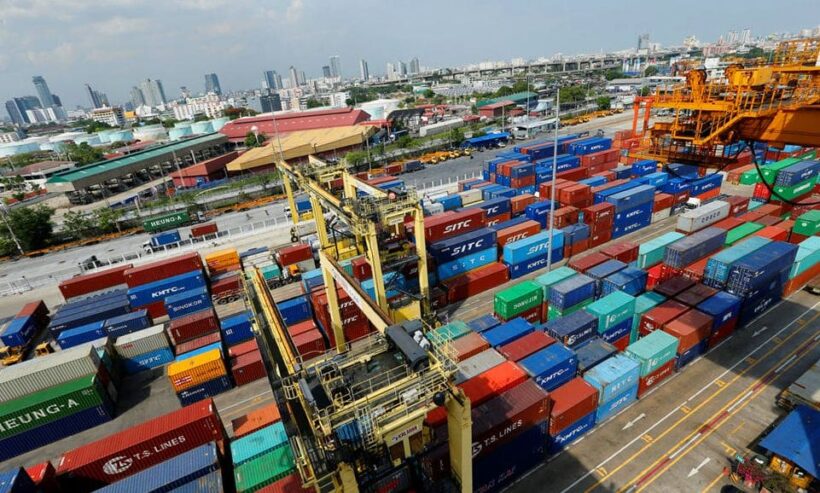 Thai export results have dipped for the third straight month, falling more than 5.65% compared to a year earlier. The fall was a lot bigger than expected, according to the Thai commerce ministry.
Shipments contracted 1.72% in December, compared to a year earlier as well.
January's export drop was due to falling shipments of rice, gold, electronics and cars, according to the ministry. Digging into the numbers, exports to the US rose 8.3% in the first month of the year, compared to January 2018, but exports to China slumped 16.7%.
The strong Thai baht, Asia's best performing currency this year, has increasingly hit exports, particularly rice orders.
Checking imports for the same period, and the numbers jumped surprisingly 13.99% year on year, after sliding 8.15% in December 2018. Analysts say the surge in imports was partly due to imports of arms and military weapons.
There was a trade deficit of $4.03 billion in January, compared with a forecast surplus of $320 million surplus. December 2018 had a $1.06 billion surplus.
But the ministry says they are still forecasting export growth of 8% for 2019 after a 6.7% increase last year.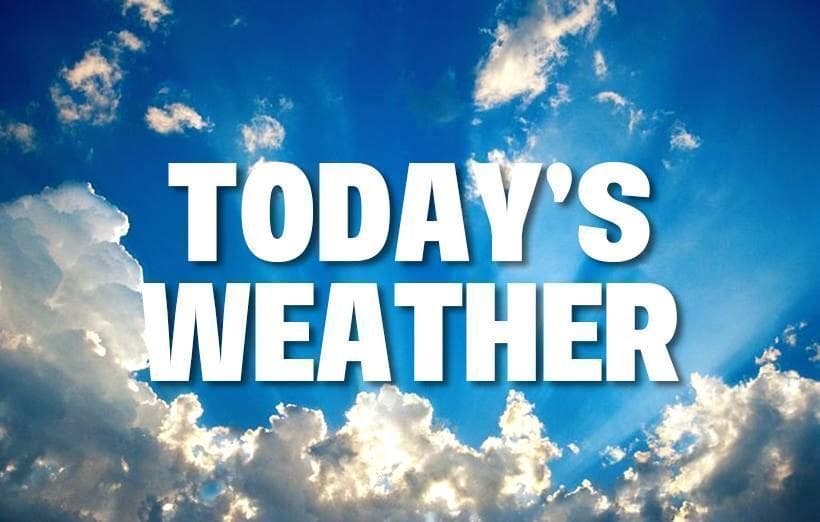 Bangkok
Generally clear. High 35ºC. Winds S at 15 to 25 km/h.


Phuket
Generally clear. High 32ºC. E winds shifting to S at 15 to 25 km/h.


Chiang Mai
Generally clear. High 36ºC. Winds SSE at 10 to 15 km/h.


Pattaya
Generally clear. High 31ºC. Winds SSW at 15 to 25 km/h.


Hua Hin
Partly cloudy. High 33ºC. Winds SSE at 15 to 30 km/h.


Ko Samui
Partly cloudy. High 26ºC. Winds SE at 15 to 25 km/h.


Strong baht a concern for Thai hotel sector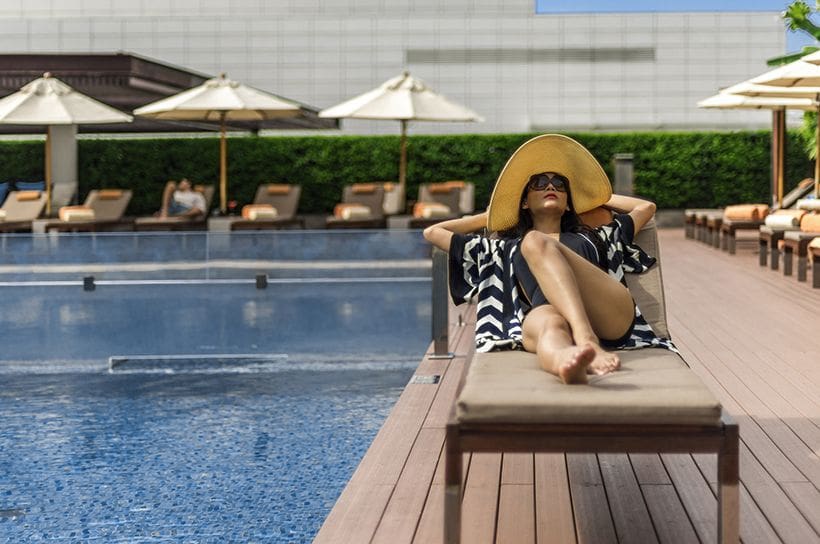 by Bill Barnett
Thailand's baht performance against Asian currencies in 2018, was unmatched, with the exception of the Japanese yen.
Commenting on the trend financial news Bloomberg have highlighted that in 2019, a further 4% in growth this year have it sitting at the top of the table.
Oddly, one of the underlying factors stimulating the baht's appreciation is the recovery in tourism arrivals which has a double-digit impact on the country's GDP.
While the elections remain a wild card on forward expectations, the reality is that the currency has not been hit like the Chinese yuan, which has been disrupted by a threatened U.S. China trade war and slowdown in its economy.
Despite higher than expected tourism numbers in 2018, hotel owners are cautiously optimistic on the prospects for the year.
In reality, despite rising prices for visitors, the economic climate is leading many property developers turning to hospitality assets as the real estate market remains volatile. The general view is that sustainable cash flow as part of their business mix is good and that tourism fundamentals remain strong.
Still, looking at nearby competitors such as Vietnam, which is rapidly growing from a cub into a tourism tiger, the issue of affordability is concerning. Currency swings remain a real and present factor in demand, so expect hoteliers to keep watching currency levels closely in 2019.