7 foreign teachers found working illegally at Sarasas school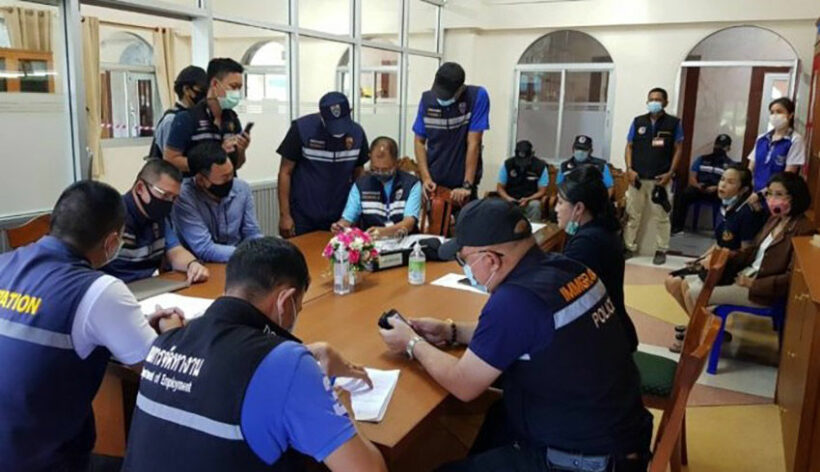 The Sarasas private school network continues to find itself in hot water, with revelations that 7 foreign teachers at one school have been working illegally. All 7 have been found to be employed without work permits at Sarasas Witaed Sainoi Pitiyakarn School, in the central province of Nonthaburi, around half an hour outside central Bangkok. All 42 Sarasas schools are currently in the spotlight after allegations of abuse surfaced in recent weeks.
Officials from the local Immigration Bureau, accompanied by police and other administrative officials, have inspected 2 Nonthaburi schools employing foreign teachers. While the first school, Sarasas Witaed Bangbuathong, has all the required paperwork for its 66 foreign teachers, an inspection at Sarasas Witaed Sainoi Pitiyakarn revealed 7 foreigners working as language teachers, without work permits or any evidence of teaching qualifications.
Thai Residents reports that the 7 admit to being employed at the school since July of this year, receiving a cash salary of around 17,000 baht. All 7 are now in police custody.
The Education Ministry has called on the Office of the Private Education Commission to investigate all Sarasas schools amid allegations of abuse against students, much of which has been captured on CCTV. The investigation has subsequently thrown up other issues such as foreign teachers being employed without the correct paperwork, the hiring of teachers who have no qualifications, and some schools exceeding the quota of students permitted in English classes.
SOURCE: Thai Residents
Keep in contact with The Thaiger by following our
Facebook page
.
Never miss out on future posts by
following The Thaiger
.
Thailand tourism officials to tap into Chinese market as they attract more visitors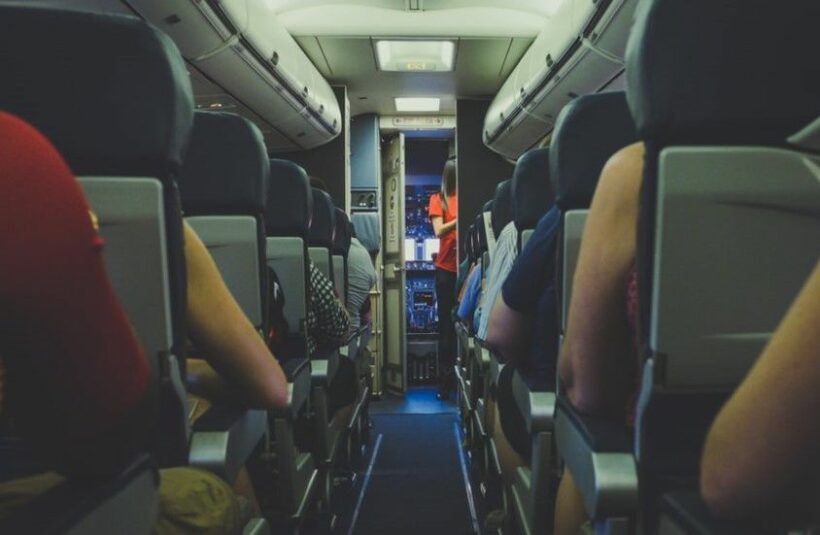 Thailand has so far welcomed 2 flights with Chinese visitors on the new Special Tourist Visa, a first step after a 7 month ban on international tourists. Now, tourism officials are proposing to bring in more whilst tapping into the vast Chinese market to draw in more visitors.
Tourism Authority of Thailand governor Yuthasak Supasorn says they're planning on 7.45 million Chinese arrivals next year with hopes that travel restrictions ease up (in 2019 there were around 11 million Chinese visitors to Thailand). Tourism officials expect a high season in July during the school break, assuming that international travel restrictions are lifted by then. Next year's overall goal for the Asian market is 11.2 million, a 34% decrease from 2019, before the pandemic.
"Some 7.45 million arrivals from China is in our sight, but it depends on how situation develops."
A marketing strategy is being prepared by TAT's deputy governor of marketing for Asia South Pacific, Chattan Kunjara Na Ayudhya.
"When the pandemic subsides we will change their focus from business travellers and retirees, to a younger generation that are 'less concerned' with health risks."
He says he's focusing on millennials, those born in the early 1980s to late 1990s. China has 321 million millennials, while Japan, South Korea, Hong Kong and Taiwan altogether have 69 million.
"Millennial travellers have more flexibility as they can actively penetrate technologies and online information — essential tools for post-pandemic tourism."
SOURCE: Bangkok Post
Catch up with the latest daily "Thailand News Today" here on The Thaiger.
Keep in contact with The Thaiger by following our
Facebook page
.
Never miss out on future posts by
following The Thaiger
.
Thai woman dressed as a zombie sells dead people's clothes – VIDEO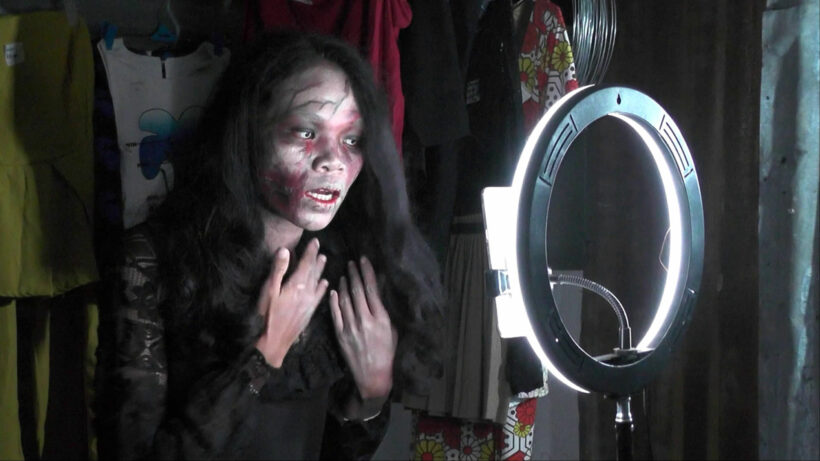 A zombie saleswoman is selling dead people's clothes online. 32 year old Kanittha Thongnak sells clothes of the deceased on a Facebook live stream while dressed as "the living dead". She gives a story behind every pieces of clothing, explaining how each person died. Perhaps it would be a real business kill in most countries, but not in Thailand where the spirit world and superstition are just as real to some Thais as the world of the living.
It all started at a funeral, Kanittha says. Traditionally in Thailand, clothes of the deceased are burned.
"There were a lot of clothes from the deceased, so I thought it would be better to sell them than to burn them."
She gets the clothes from a local temple. She says a monk does a blessing for the deceased before the clothes are given to her. The prices range from 10 to 100 baht. Some brand names and designer clothes are also sold at vastly reduced prices. She's donated some money from the sales back to the temple. In addition to the dead's clothes, Kanittha sells handmade zombie dolls.
"All the clothes belonged to dead people who died from various cause – accident, drowning, suicide."
Kanittha live streams each week from her home in the Northern province of Phetchabun. It takes her up to 3 hours to apply her zombie makeup, but she says the costume helps draw in viewers.
"Since I started to wear scary makeup, the audience increased to 5,000, then 6,000."
Many Thais believe in ghosts and spirits and just about anything vaguely superstitious. While some might be concerned about buying clothes that belonged to someone who is now dead, Kanittha says the people who end up making a purchase don't get scared.
SOURCE: Reuters
Catch up with the latest daily "Thailand News Today" here on The Thaiger.
Keep in contact with The Thaiger by following our
Facebook page
.
Never miss out on future posts by
following The Thaiger
.
Thailand to introduce separate test for big bike riders from next year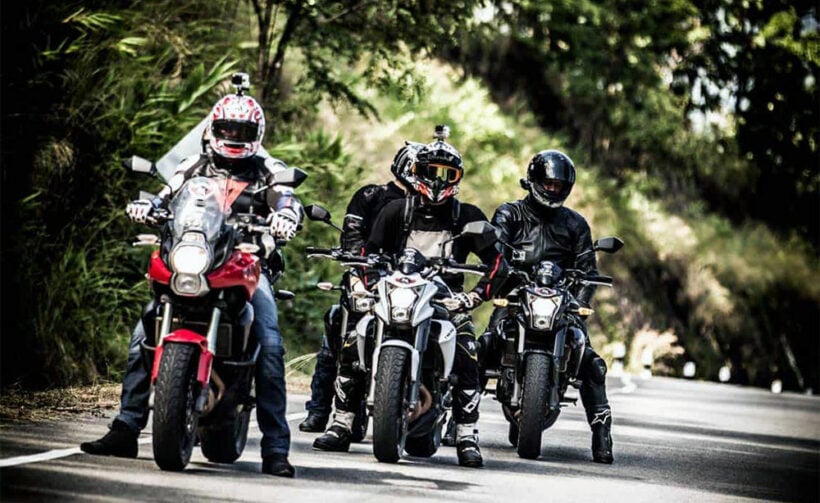 From next February, motorbike riders in Thailand will be required to pass a separate driving test and training session if they wish to receive a licence for a "big bike". The regulation has been announced in the Royal Gazette, after the government approved it last August, in a bid to cut road traffic accidents which are predominantly motorbikes (about 75%) and predominantly male. Thailand has one of the world's worst road safety records, and the highest rate of motorcycle-related deaths.
The Pattaya News reports that police spokesman Ekkarak Limsakas has confirmed that from February 19, anyone with a bike over 400cc will need to attend additional training sessions and take a test in order to comply with the law.
"The Department of Land Transport together with the Royal Thai Police had previously considered the necessity of separate driving licenses since a big bike rider needs more skillful driving skills due to the vehicle's weight and balancing difficulty. Many road accidents involving loss of lives and properties frequently occurred with big bike owners.
"The separate license for big bike owners is believed to potentially strengthen the road safety for all riders and pedestrians as well as to reduce minor and fatal road accidents. The authorities are in the process of re-classifying the regulations between a small and a large motorcycle driving license before the penalties and punishments will be re-issued under the new law."
What has not been made clear is whether foreign riders in possession of a big bike licence from their home country will also be required to take the test.
SOURCE: The Pattaya News
Keep in contact with The Thaiger by following our
Facebook page
.
Never miss out on future posts by
following The Thaiger
.