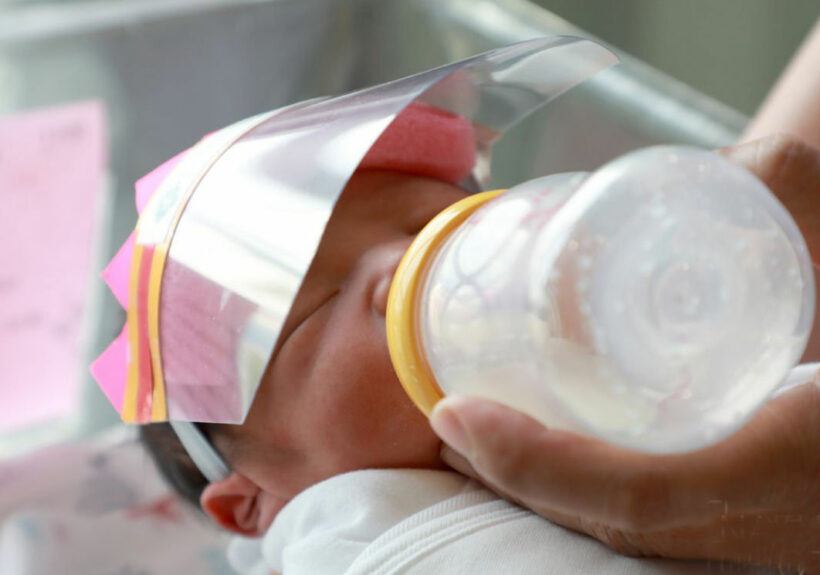 Today, Thailand's CCSA reports 2 new imported cases of Covid, 1 of which is a 5 month old Indian baby girl, bringing the total number of cases to 3,922 with 0 new deaths. The Centre for Covid Situation Administration reported that the girl arrived on November 11 on the same flight as 2 previously confirmed cases.
The baby tested positive 5 days later, while displaying symptoms such as a fever and vomitting. The infant was staying at an alternative state quarantine facility in Bangkok, but was later sent to a private hospital and then to the Queen Sirikit National Institute of Child Health for treatment.
The 2nd case is that of a 31 year old Pakistani businessman who arrived via Dubai on November 16, testing positive 5 days later while displaying no symptoms. He was admitted to a private hospital upon receiving positive test results for Covid after staying at an alternative state quarantine facility.
Thailand has reported 3,922 cases since the onset of the coronavirus outbreak, with 3,772 being listed as recovered while 6 have been discharged over the past 24 hours. Currently, 90 patients are hospitalised while the death toll has remained at 60.
The number of Covid cases worldwide has increased by 503,724 in the past day, bringing the total to 59.51 million diagnosed since the virus began. The curent worldwide death toll has risen by 7,949 over the past 24 hours, bringing the total to 1.4 million.
The United States still ranks number 1 in the amount of cases reported, at 12.78 million. Its death toll is also the worst in the world as it sits at 263,687. India ranks 2nd with 9.18 million cases and 134,254 deaths.
Recently, out of Thailand's 7 potential Covid-19 vaccines, 2 have successfully completed the animal testing stage and will proceed to human testing. Dr Nakorn Premsri from the National Vaccine Institute says the 2 vaccines are the mRNA vaccine from the Chula Vaccine Research Centre and BioNet-Asia's DNA vaccine. Meanwhile there are 3 other international candidate vaccines now vying for an anticipated full release before the end of 2020.
SOURCE: Bangkok Post