21 injured in Nakhon Sawan bus accident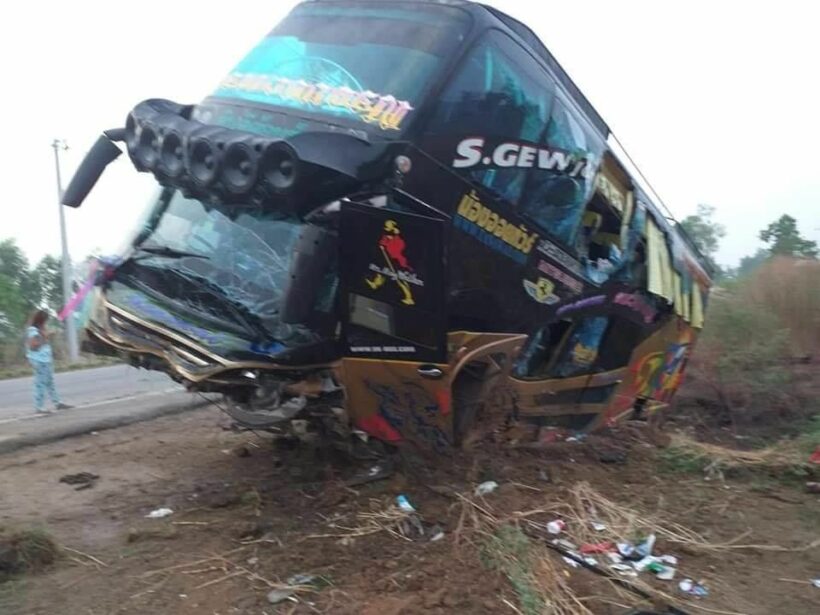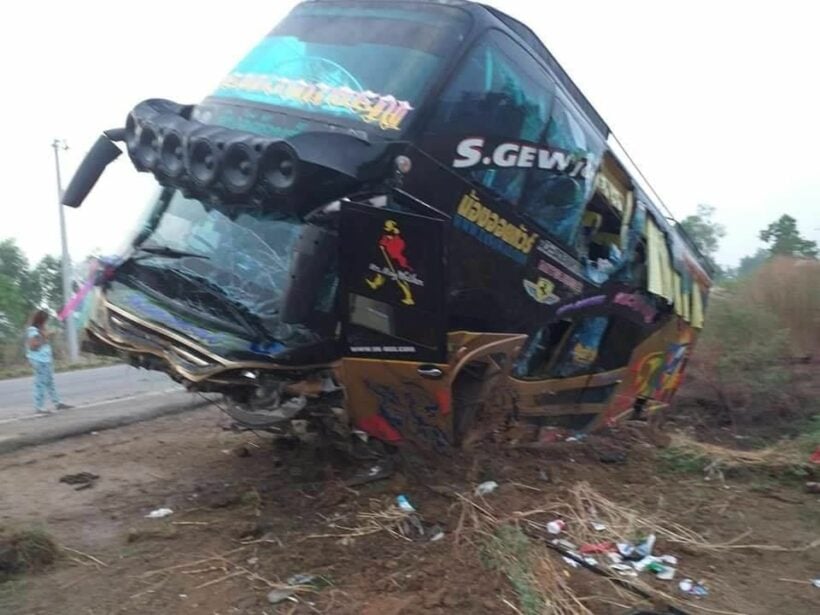 PHOTOS: ศูนย์อุบัติเหตุทุกพื้นที่ทั่วประเทศไทย
21 passengers travelling on a bus have sustained minor injuries in a bus accident in Nakhon Sawan early this morning. Nakhon Sawan is a province north of Bangkok in Central Thailand.
Tha Tako rescue workers were notified of the incident on Baan Khao Noi – Panomrok Road in Tha Tako District in Nakhon Sawan just after midnight.
Emergency responders arrived at the scene to find the bus overturned on the side of the road. There were a total of 43 passengers on the bus and 21 passengers had sustained minor injuries and taken to the Tha Tako Hospital.
Police are speaking to passengers and the driver to ascertain how the bus ended up running off the road.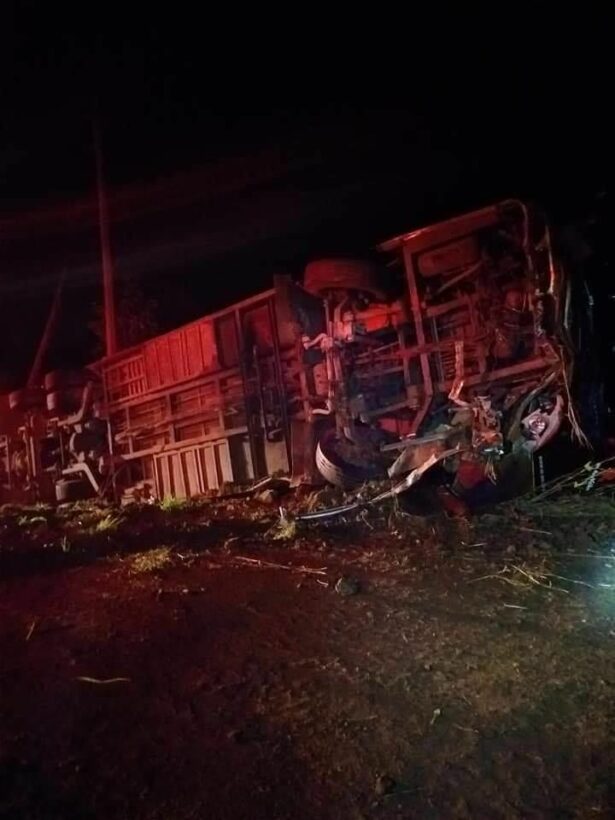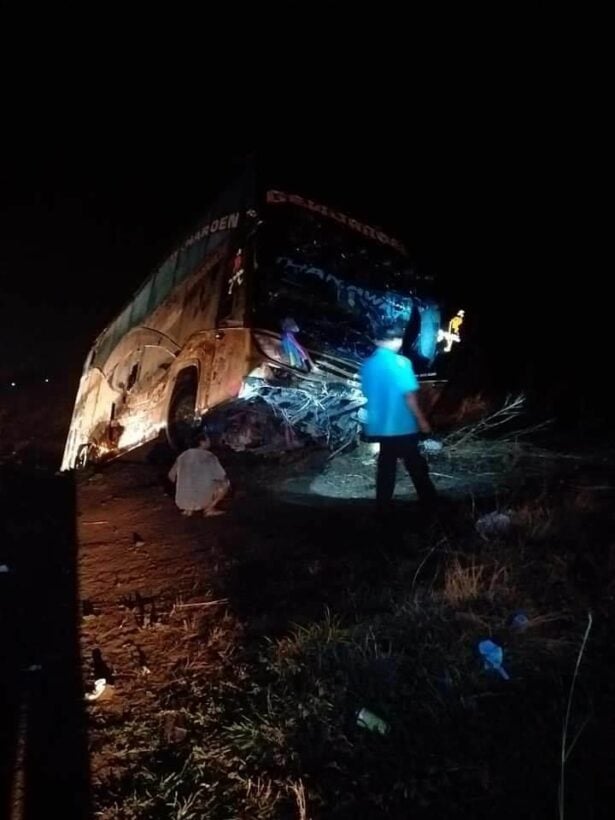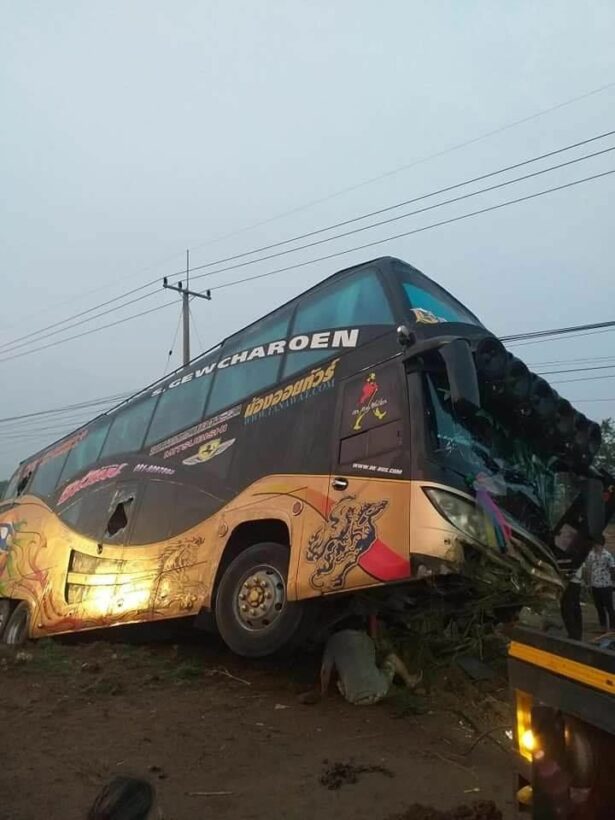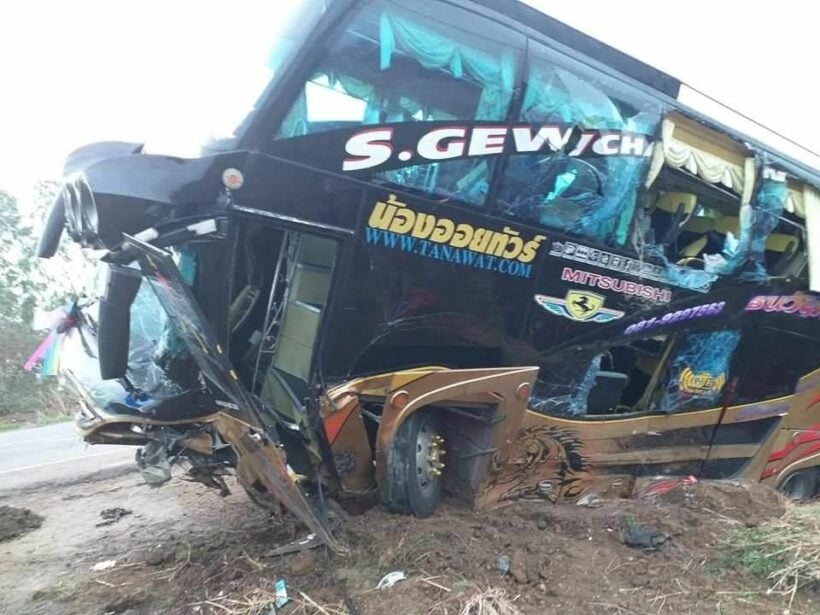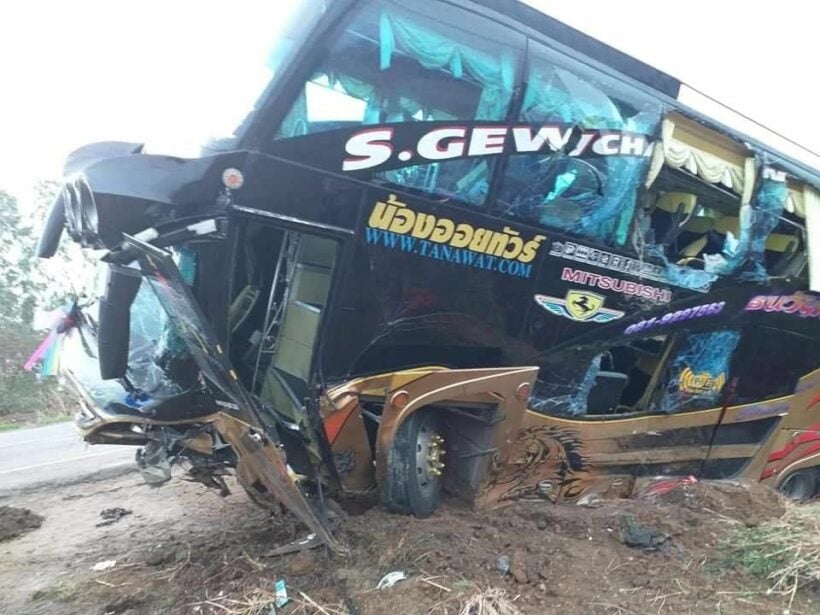 Read more headlines, reports & breaking news in Thailand. Or catch up on your Thailand news.
Thailand's dengue fever cases "double the five year average" – epidemic declared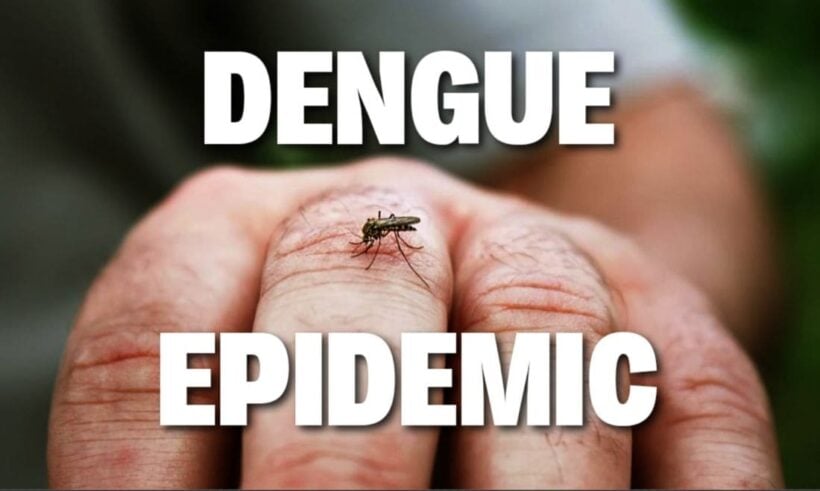 "The situation is also the same in Thailand's neighbour countries."
The Department of Disease Control on Friday has declared a dengue fever epidemic this year. From Jan 1 to June 11 this year there has already been 28,785 reported cases and 43 deaths from the mosquito-borne virus.
The deputy director-general of the department says the number of patients was double the five year average of Dengue cases. He says the situation is also the same in Thailand's neighbour countries and attributes the current epidemic to "a failure to control mosquito larvae".
Yesterday the Public Health Ministry signed an agreement with seven state agencies to control mosquito larvae during the annual wet-season – when cases peak each year. The Defence Ministry, Tourism and Sports Ministry, Ministry of Natural Resources and Environment, Interior Ministry, Culture Ministry, Education Ministry and Bangkok Metropolitan Administration are going to co-ordinate improvements in the control of mosquito larvae.
Meanwhile the Public Health department says they will focus on communities, temples, schools and hospitals which they claim are a major source of mosquito larvae.
YOU play an important role in avoiding Dengue Fever, or Chikungunya. A report about the latest outbreak of Chikungunya cases in southern Thailand HERE.
And some important tips for you to avoid Dengue HERE.

Eighteen Burmese illegal migrants found in a Songkhla camp, Thailand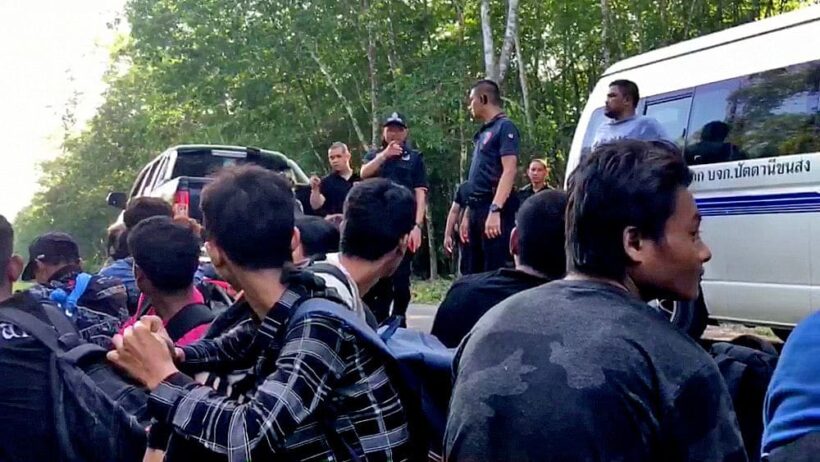 PHOTOS: The Nation
Eighteen Burmese illegal migrants have been found at a makeshift camp in forest near Songkhla's Sadao district waiting waiting to be transported to Malaysia.
The 16 men and two women, kept in the woods for four days and told to live on young banana stalks and creek water, were found in a forest area two kilometres away from the main road.
Police later arrested a Burmese woman Nang Wae who was their 'caretaker' at a rented room in Khlong Ngae. The woman told police she didn't send them food because the Malaysian 'brokers' had not transferred money to her. With no money, she had to leave her countrymen in the forest until a vehicle was sent to transport them to Malaysia.
A team of anti-human trafficking officials, police and soldiers found the migrants in the forest yesterday morning (Friday).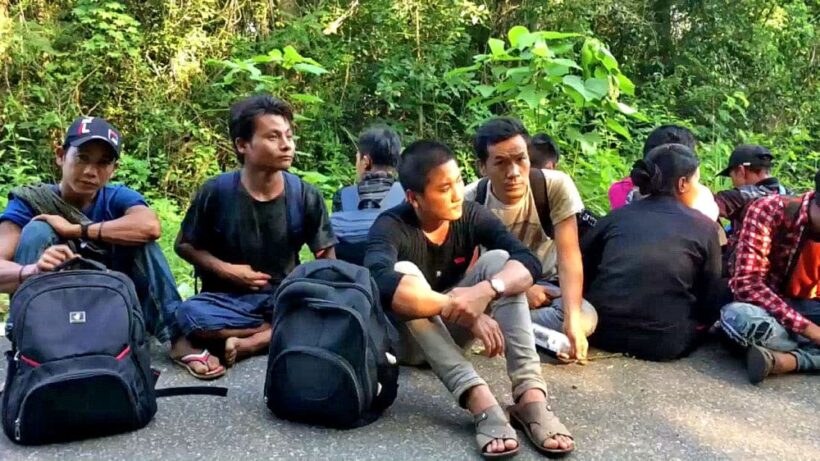 More internal bickering for Democrats over split of cabinet seats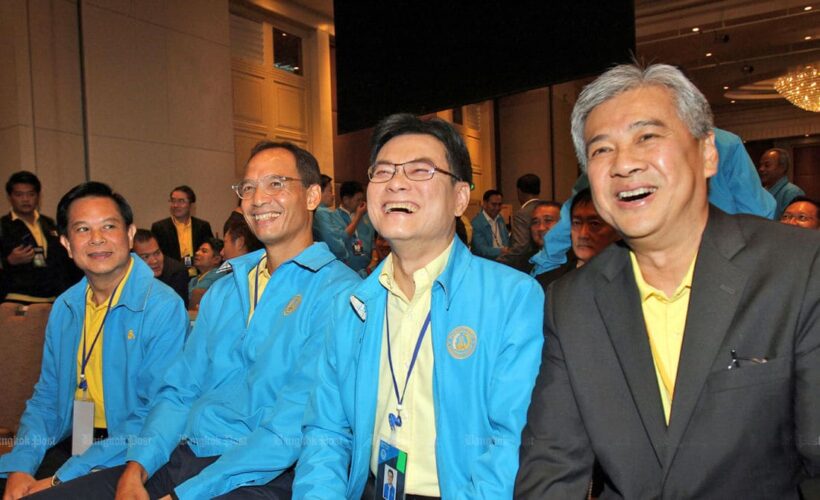 Democrat party MPs find themselves again torn over important decisions..
This time the party is split over the sharing of eight cabinet posts allocated to them by their leading coalition partner, Palang Pracharat. Last week the decided to side with the pro-Junta Palang Pracharat party to vote Prayut Chan-o-cha into the PM position. They'd campaigned on ensuring that Prayut wouldn't return as Thailand's PM. The party is currently riven with torn loyalties and differing opinions in the wake of a disastrous showing at the March 24 poll.
Democrats will meet today from 2pm to discuss who, among the party members, are qualified for the eight posts.
One deputy PM
Commerce minister
Agriculture minister
Social development and human security minister
Four deputy ministerial posts for transport, interior, public health and education
Former candidates are reported to have submitted a letter to the new party leader Jurin Laksanavisit proposing a new selection process for the would-be ministers. According to a source, part of the letter said, "…selection process must take into account the issue of seniority, fairness, priority for constituency MPs, competency and experience in the administration of the ministries concerned and gender equality."
Party secretary-general Chalermchai Sri-on, who played key role in negotiations with Palang Pracharat over cabinet seats, has been tipped to be the new agriculture minister in the Thai cabinet.