MONDAY MORNING BRIEFING – All your local news in 3 minutes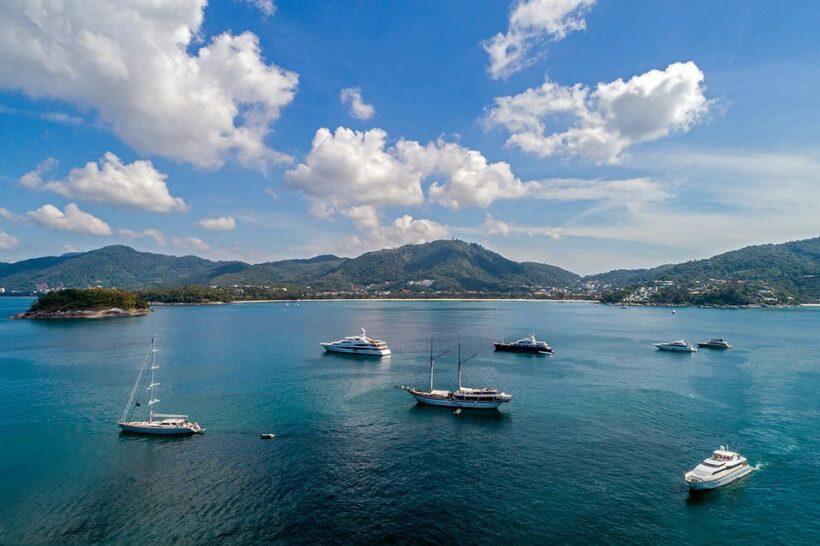 PHOTO: Kata Rocks winds up their 2017 Kata Rocks Superyacht Rendezvous.
Enjoy your public holiday today, if you're lucky enough to have it off. It's Constitution Day. A beautiful sunny day ahead with just a few clouds. Should be the same for the next three days too. Here's today's main news stories….
"I borrowed the watch from a friend"
Deputy Prime Minister and Defence Minister General Prawit Wongsuwan is poised to submit an explanatory letter to the National Anti-Corruption Commission (NACC) tomorrow regarding his possession of a flashy watch and diamond ring.
An unconfirmed local report claims Prawit's ring was an inheritance from his mother while the multi-million-baht Richard Mille watch was borrowed from Prawit's businessman friend. Preecha Suwannathat, a former Anti-Corruption Commission member and one of the NACC's founding figures, said it would be difficult for Prawit to justify the watch's origin if he really had borrowed it from a friend. He says… "It just sounds too easy."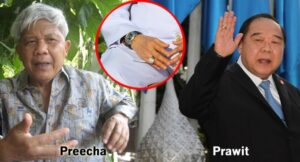 Phakhapong Tanyakan cremated in simple family ceremony
The family of deceased cadet Phakhapong "Meay" Tanyakan is pledging to continue their quest for truth about his mysterious death, after they finally conducted private, simple and sorrowful cremation rites for him in Chon Buri yesterday.
Only people close to the family attended the ritual.
Phakhapong's mother Sukanya Tanyakan says the family still wants to know the whole truth about what happened.
His father Pichet says he still could not cope with the loss. The case captured national attention after Phakhapong's family came forward last month to demand a transparent inquiry into the death on October 17 of the first-year cadet at Nakhon Nayok's Armed Forces Academies Preparatory School.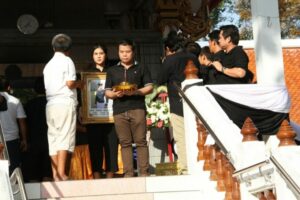 Thailand's getting older
Families and communities will have seriously limited resources to look after ageing parents and other relatives as Thailand becomes a full-fledged ageing society over the next four years… the warning from the National Economic and Social Development Board.
The number of people aged over 60 has risen to 11.23 million, or 17.13 per cent of the total population, this year. According to health reports, the number of seniors needing assistance for their daily activities, such as moving around the house, eating and bathing, rose to 20.7 per cent in 2014 from 15.5 per cent in 2009. Meanwhile, 1.3 per cent of them cannot help themselves at all.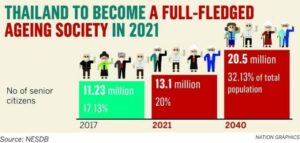 The 'Butt Boys' head home to San Diego
Two American men who were arrested in Thailand for posting naked bottom photos to Instagram have reportedly been released from jail and are on their way home to San Diego.
Joseph and Travis Dasilva were arrested at Bangkok's Don Mueang International Airport last month after images posted to their 'Travelling Butts' Instagram account showed them dropping their trousers at various religious sites around the country. The photos, one of which showed the men with their trousers down at Wat Arun temple, went viral and quickly caught the attention of the Thai authorities who arrested the married couple as they tried to depart Thailand on November 28.
Their Travelling Butts Instagram account still includes all the photos that landed the men in trouble in the first place. Last week, it was reported that the men had paid a fine of 5,000 baht each following their arrest.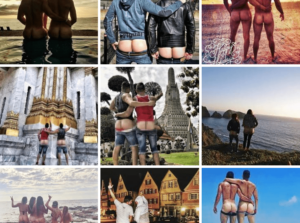 Rangers in shoot-out on Thai-Myanmar border
Thai paramilitary rangers have killed five drugs couriers and seized 1.9 million methamphetamine pills in a forest about 700 metres from the Thai-Myanmar border in Chiang Rai.
The 15 minute pre-dawn gunfight followed a tip-off to the Pha Muang task force that a large batch of narcotics would be smuggled into Thailand across the border.
The Rangers say they spotted a group of up to 30 men carrying backpacks. They told them to stop for a search but the couriers instead opened fire, resulting in the brief gun battle. The rangers found five dead bodies and 19 makeshift backpacks each containing 100,000 methamphetamine pills.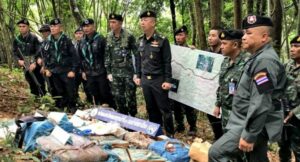 Rumours of Toon Tax quashed by Government spokesperson
Just a day after donations for rock star Artiwara "Toon" Kongmalai's charity run topped the 700 million baht target, rumours have started to spread on social media that the government is going to tax the sum at 7 per cent.
But the rumours – which claim the tax collected would be spent on improving police stations – have been swiftly denied by government spokesman Lt-General Sansern. He says… "The report is totally groundless. I'm not sure of the real intentions of those who created the information. The government of Prime Minister General Prayut Chan-o-cha never had such a policy. The aim of the epic south-to-north run was to raise 700 million baht in donations to buy equipment for 11 hospitals but Toon's already exceeded the target.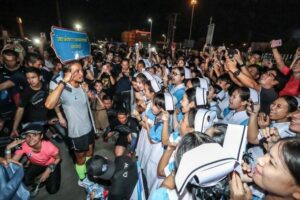 Missing skull from Thalang drain corpse, found
Following the case yesterday where a man's body was found without its head in Thalang (story HERE), police have discovered his skull in a watercourse in Baan Lipon, Thalang today (December 10) after a three hour search.
After finding the body, police conducted a survey by walking along the watercourse at 9 am Sunday from the scene backwards to Lan Mountan which is a natural waterway. At about 12.30 pm the team found a skull in the watercourse near the Baan Lipon government housing project, under a tree. Police found a 2.2 metre rope and more bone fragments nearby. Police say they believe the corpse could be that of a migrant worker.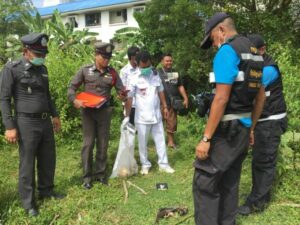 Rain eases. The Southcontinues to mop up.
Although rainfall has stopped in Surat Thani's Phunphin district, many areas remain submerged in floodwaters up to two metres deep, as the Tapi River continued to break its banks yesterday. Meanwhile the flood levels in Trang province has decreased gradually but low-lying areas in Muang and Kantang districts remained submerged under 1 – 3 metre deep water.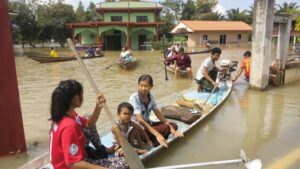 Keep in contact with The Thaiger by following our
Facebook page
.
Never miss out on future posts by
following The Thaiger
.
Another faces up to life in prison for alleged acts during royal motorcade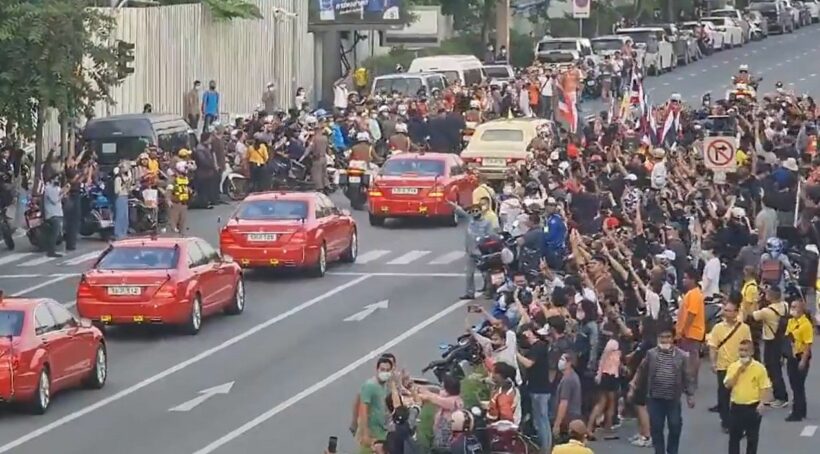 Police have issued an arrest warrant for another protester who allegedly attempted to harm the HM the Queen's liberty during a royal motorcade last week. The motorcade happened to be on the same day and same route as a pro-democracy protest in Bangkok. So far, 3 protesters face charges for an alleged "act of violence against the HM the Queen's liberty" and could face up to life in prison if found guilty.
Suranat Paenprasert, a coordinator for Active Youth, now faces charges of 16 to 20 years in prison, or even up to life in prison, for allegedly violating Section 110 of Thailand's Criminal Code which prohibits acts of violence against the HM the Queen or Her liberty.
Section 110: Violence against the Queen
Whoever commits an act of violence against the Queen or Her liberty, the Heir-apparent or His liberty, or the Regent or his/her liberty, shall be punished with imprisonment for life or imprisonment of sixteen to twenty years.
2 other protesters, Ekkachai Hongkangwan and Boonkueanoon Paothong, also face the same charges of alleged "violence against the Queen's liberty" during the royal motorcade. The New York Times reports the "act of violence" was apparently yelling at the royal motorcade. In photos, crowds of protesters were seen on the royal motorcade route holding their hands up in the 3-finger salute, a symbol of defiance.
Ekkachai and Boonkueanoon may also face charges under Thailand's lèse majesté law under Section 112 of Thailand's Criminal Code, according to an earlier report from the Bangkok Post. If found guilty, the additional charge would make their punishment more severe.
Section 112: Insulting or Defaming the Royal Family
Whoever, defames, insults or threatens the King, the Queen, the Heir-apparent or the Regent, shall be punished with imprisonment of three to fifteen years.
SOURCES: Nation Thailand | New York Times
Keep in contact with The Thaiger by following our
Facebook page
.
Never miss out on future posts by
following The Thaiger
.
Thailand News Today | STV arrivals, Released then re-arrested, Petition to oust PM | October 21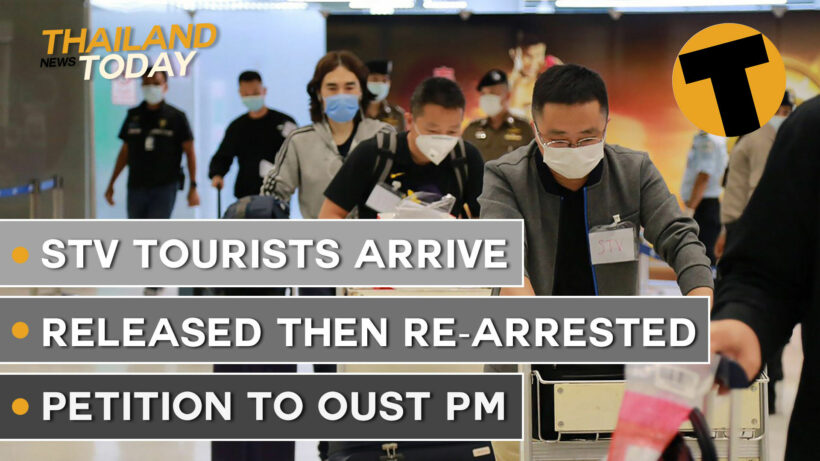 Today's latest news and information, coming to you from the Asok BTS in Bangkok. Like and subscribe our YouTube channel too. Go on, right now 🙂 You can also LIKE our Facebook page https://facebook.com/thethaigernews to get even more information about Thailand.
From 40 million visitors to 41: first STV tourists arrive
In 2019, almost 40 million tourists arrived in Thailand. Yesterday, it was 41. It was progress of sorts but a long, long way from the 110,000 daily arrivals at the same time last year.
Yesterday, the Kingdom welcomed its first tourists in 7 months, with the arrival of 41 Chinese tourists from Shanghai. The group landed at Bangkok's Suvarnabhumi airport on a chartered flight laid on by Spring Airlines, a low-cost Chinese carrier.
The visitors are here on the recently-launched Special Tourist Visa and had to download a special app to track their movements while in Thailand. They were bundled off to their 14 day quarantine before they can explore the rest of the country. The STV grants them a stay of up to 90 days and can be extended twice.
According to the TAT, "Most of them planned to visit the beaches and already reserved hotel rooms."
For anyone wishing to apply for the STV, your first port of call will be your local Thai Embassy and the thailongstay.co.th website. Good luck!
2 Thai protest leaders immediately re-arrested after being released on bail
To some protest news and authorities have re-arrested 2 of the leaders at the centre of anti-government protests right after they were granted temporary release on bail.
The 2 were being held on charges of violating the State of Emergency and released alongside fellow a fellow protester, after Thammasat University professors paid bail of 200,000 baht for each of them.
But the initial 2 were promptly re-arrested on the basis of another warrant issued by police, this time charged over another mass gathering in violation of the State of Emergency. They are being held pending another detention request being filed by police.
Letter calling for Thai PM's resignation signed by over 1,000 academics
A petition calling for the resignation of Thai PM Prayut Chan-o-cha, has been signed by up to 1,118 academics and delivered to Government House.
The petition was created by the Thai Academic Network for Civil Rights. A group of university lecturers and students have marched to Government House to deliver the letter. In the letter, academics slam the government's clampdown on an October 16 rally in Bangkok, when police used high power water cannons, allegedly laced with blue-dyed chemical irritants, to disperse protesters at the Pathumwan intersection.
They're also calling on the Government to refrain from violence when dealing with protesters, to stop the gagging of government critics andto put an end to laws that infringe on freedom of speech.
Protesters are also calling for a re-write of the 2017 Thai Charter (Constitution) and for reforms to the role of the Thai Monarchy.
Khao San Road evolving, all ages daytime event planned for Halloween
Bangkok's iconic Khao San Road now looks very different as Thailand emerges from the local coronavirus outbreak.
Not only are the backpackers gone from the "backpacker mecca," but the road in Bangkok's Banglamphu neighbourhood has gone through a street make-over. Now, Bangkok officials plan to hold events for "all ages" during the daytime during Halloween. But chaos can still be expected at night, even if it's mostly Thai customers at the moment as Thailand waits for the re-emergence of some sort of tourism industry.
Some 48.4 million baht was poured into a revamp of the "tatty" old Khao San Road, improving the drainage system and levelling out the road and sidewalk. There's now designated space reserved for emergency vehicles. You're invited to join in some Halloween celebrations at the new Khao San Road on October 30 and 31… events for kids will start as early as 9.30am.
Up to 5,900 jobs to go as Hong Kong carrier Cathay Dragon shuts down
Hong Kong airline Cathay Pacific is set to close its subsidiary, Cathay Dragon, with the loss of up to 5,900 jobs.
The carrier, that used to be called Dragon Air before being absorbed by Cathay, has become yet another casualty of the Covid-19 pandemic that has decimated the world's aviation business.
5,300 jobs are expected to go in the airline's Hong Kong base, with a further 600 axed in their overseas offices and operations. In total some 17% of Cathay's total workforce. Cathay Dragon primarily operated short-haul routes within Asia, including direct flights from Hong Kong to Bangkok and Phuket
Keep in contact with The Thaiger by following our
Facebook page
.
Never miss out on future posts by
following The Thaiger
.
Criminal Court reverses decision to close down some Thai media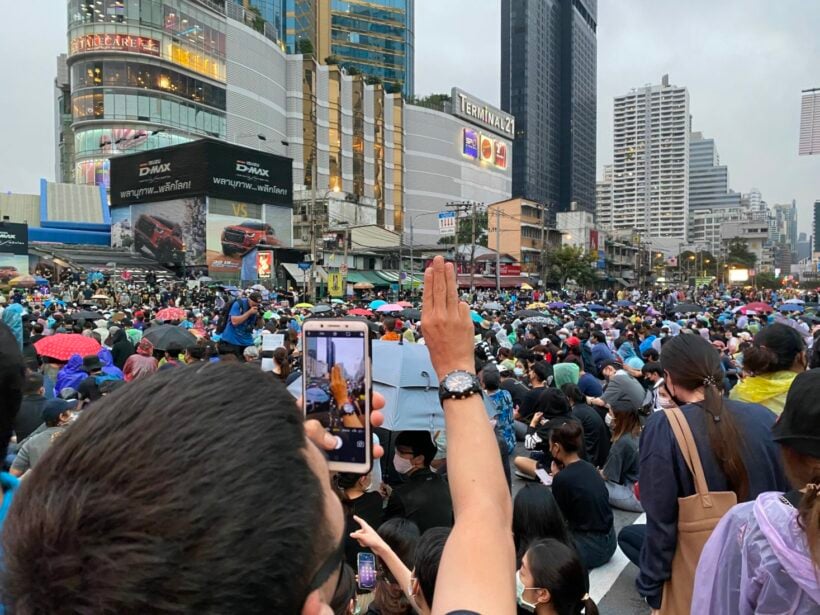 Today was a win for Thai media companies after some authorities tried to silence them amid pro-democracy protests. The court initially ruled to suspend Voice TV for allegedly violating State of Emergency orders, but today the court reversed the ruling, saying Thailand's Constitution does not give the court power to shutdown the media platforms.
Along with reversing the ruling on Voice TV, the court also dismissed a request to suspend 3 other Thai news outlets covering the protests and to block the activist-run Free Youth Facebook page, according to The Standard.
The National Police Chief had recently requested authorities suspend the news outlets – The Standard, Prachatai, Voice TV and The Reporters – for allegedly violating government orders by spreading content that was a "threat to national security."
The Standard posted on its Facebook page today saying the news channels have the freedom of press under Section 36 of Thailand's Constitution.
Section 36: A person shall enjoy the liberty of communication by lawful means. Censorship, detention or disclosure of communication between persons including any other act which discloses the content of a communication between persons shall not be made except by virtue of law specifically enacted for security of the State or maintaining public order or good morals.
Voice TV also posted on Facebook announcing they will continue to operate as normal.
"The court lifted the petition because it saw that the constitution protects the freedom of public communication and press."
Digital Economy and Society Ministry spokesperson said in a previous report that Voice TV had violated the Computer Crime Act by spreading "false information." Voice TV says they are doing a professional duty and do not report distorted or misleading information.
SOURCES: The Standard| Voice TV
Catch up with the latest daily "Thailand News Today" here on The Thaiger.
Keep in contact with The Thaiger by following our
Facebook page
.
Never miss out on future posts by
following The Thaiger
.