Insurgents fire on police checkpoints in Narathiwat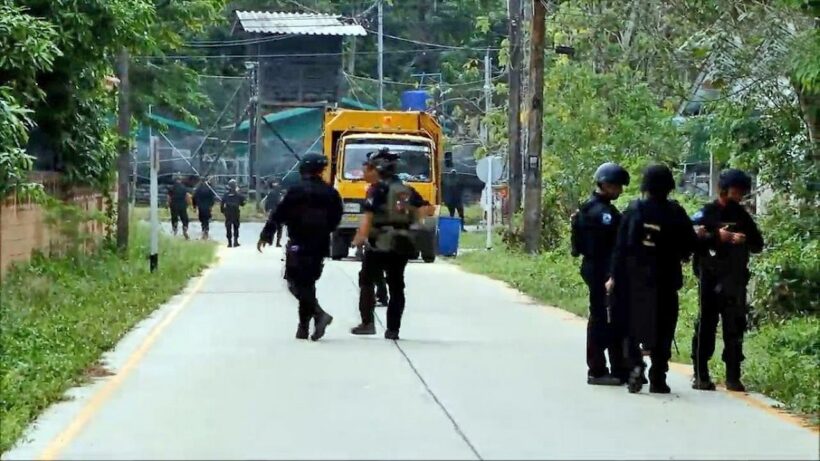 Southern insurgents have fired at roadside checkpoints in two locations and a marine post in Narathiwat's Bacho district last night (Sunday).
No one was injured in the three attacks. Police and a unit of marines went to inspect the location of the attacks this morning (Monday).
Police say that insurgents fired at the road checkpoint in Ban Batu village in Tambon Palukasamao, another roadside checkpoint in Ban Iyoh in Tambon Bareh Nua and a marine post in Ban Satae village in Tambon Bacho.
In the first location police say insurgents fired at the checkpoint from a rubber plantation but in the two other attacks, a team of insurgents fired on police as they drove by in a pickup truck. Marines at the Ban Satae location say they were unable to fire back as there were many civilian vehicles in the same area at the time.
Keep in contact with The Thaiger by following our
Facebook page
.
Never miss out on future posts by
following The Thaiger
.
Activists say reform is needed to end sexual abuse in Thai schools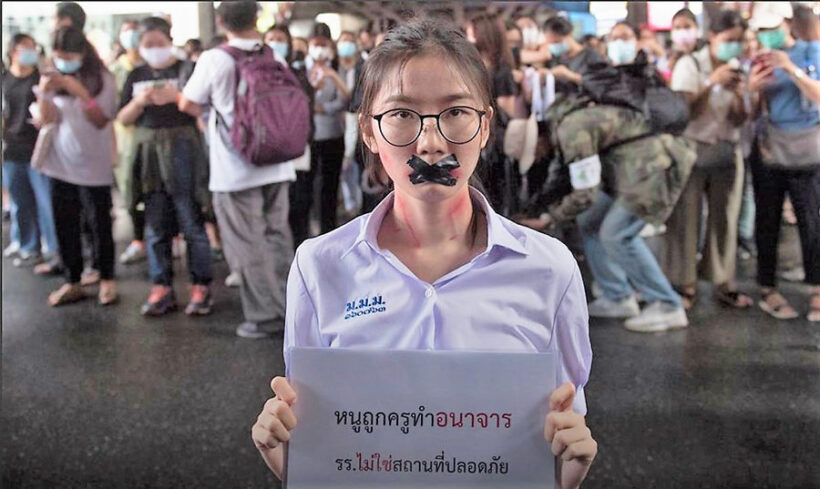 Her mouth taped shut. Red marks around her neck. Dressed in a schoolgirl uniform, a woman held a sign saying "A teacher committed sexual abuse against me. Schools are not safe." The photo from a recent pro-democracy protest quickly spread online, drawing criticism from some while others say reform is needed to end sexual abuse and harassment in Thai schools.
Some social activists say the justice system does not fairly treat victims who report sexual abuse and harassment. Thai women's rights activists have recently been seen at protests calling on an end to "victim blaming," saying that women are often blamed for sexual assault and even rape because of the way they dress.
Manager of Social Equality Promotion Foundation, Supensri Puengkhoksung, says the justice system needs to step up and deliver prompt punishment to prevent repeat offenses.
At schools, many executives do not thoroughly investigate abuse allegations due to fears that it could damage the school's reputation, Supensri claims. She says the perpetrators rarely face any punishment and the victims are stigmatised, with some dropping out of school due to embarrassment.
Sexual crimes in schools are seldom reported to police, according to police superintendent of the Children and Women's Protection Subdivision, Jiraklit Jarounapat. He adds that those abused by their teachers don't report the abuse because they're afraid about repercussions like getting a bad grade in class.
Commander of the Anti-Trafficking in Persons Division, Siam Boonsom, says the majority of students who reported abuse say their teacher violated them during a field trip or extracurricular activity outside of school.
"Parents shouldn't let their children attend activities outside of school for long periods of time, or go on trips with their teachers alone."
Supensri adds that children need to be educated at an early age about predatorial behaviour to prevent themselves from becoming a victim of sexual harassment and abuse. She says children in kindergarten should be taught to recognise inappropriate behaviour while older children should be taught on how to report abuse.
"Safe spaces must be created in public places and schools should be equipped with alert systems that can be triggered when an emergency occurs."
SOURCE: Bangkok Post
Keep in contact with The Thaiger by following our
Facebook page
.
Never miss out on future posts by
following The Thaiger
.
Man arrested for allegedly robbing 500,000 baht from Bangkok bank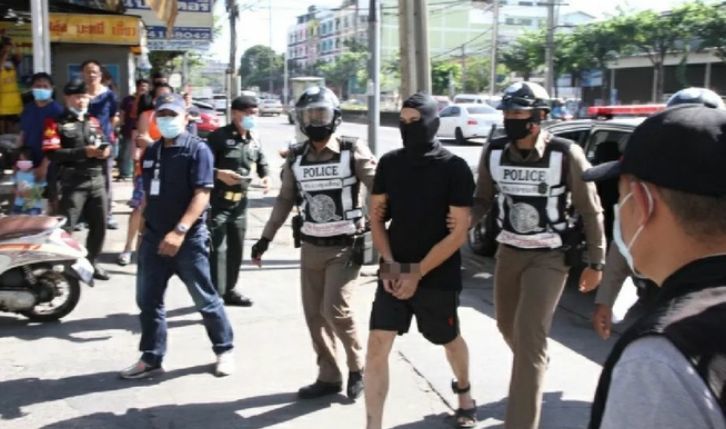 Police arrested a man for alleged armed robbery at a Government Housing Bank in Bangkok. 46 year old Phaiboon Sara allegedly used a gun to threaten bank tellers and take off with 500,000 baht in cash.
Police reviewed the bank's security camera footage and tracked down Phaiboon, arresting him at his home in Samut Prakan. Phaiboon allegedly told police that he hid the money at a hotel room in Sukhumvit. Police searched the hotel room and found 391,390 baht in cash as well as clothes that matched the robber's outfit seen in the video.
According to police, Phaiboon admitted to robbing the Bangbon district GH Bank branch, but claims he used a plastic gun to threaten the bank tellers. He allegedly told police that he threw the gun away and hopped on a public van to flee the area.
SOURCE: Nation Thailand
Keep in contact with The Thaiger by following our
Facebook page
.
Never miss out on future posts by
following The Thaiger
.
Twitter suspends Thai royalist linked account which spread pro-government propaganda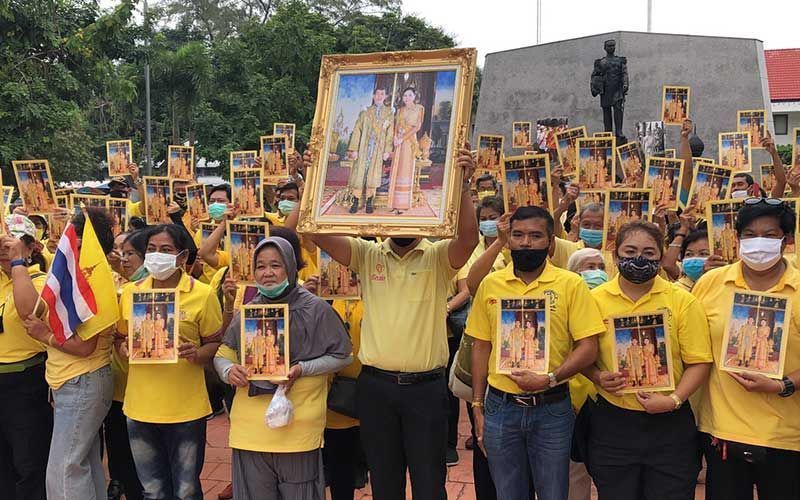 A Thai royalist-linked account was suspended on Twitter following a review by Reuters reporters that found the account spread posts in favour of His Majesty the King and the monarchy in what appeared to be a tactic to sway the public opinion.
While ongoing protests are calling on monarchy reform with statements considered unprecedented and taboo in Thai society, Reuters says they found tens of thousands of tweets from accounts amplifying the pro-government agenda, which an expert claims is a move to counter the pro-democracy movement.
While not directly linked, internal army training documents leaked to reporters show the Royal Thai Army used Twitter to spread pro-government propaganda and discredit the now-disbanded Future Forward Party. Hundreds of the Twitter accounts linked to the Army were suspended in October.
The account @jitarsa_school, created in September with 48,000 followers, was suspended after Reuters reporters reached out to Twitter for comment about the pro-monarchy accounts. A representative from Twitter told Reuters that the account violated the rules and that the suspension was not due to the reporters' review.
"The account in question was suspended for violating our rules on spam and platform manipulation."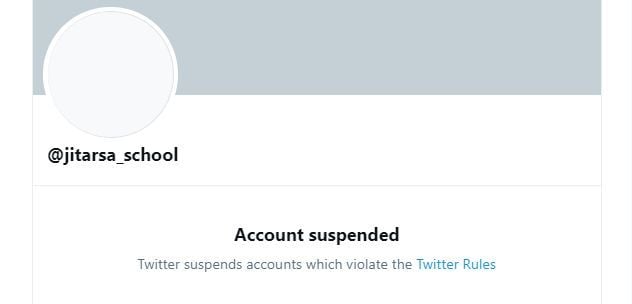 Reuters found that of the 48,000 accounts following @jitarsa_school, 80% of them were created since the start of September. Reuters says thousands of the "bot-like" accounts only promoted royalist hashtags. Some hashtags shared by @jitarsa_school translate to #StopViolatingTheMonarchy, #ProtectTheMonarchy, #WeLoveTheMotherOfTheLand, #WeLoveTheMonarchy and #MinionsLoveTheMonarchy.
While the account does not appear to be associated with the Royal Thai Army, the activity is similar. In October, Twitter suspended 926 accounts linked to the Royal Thai Army which were "amplifying pro-government propaganda." At the time, the army said they were not associated with the accounts.
Recently, a 28-page document showing the army's plan to target opponents and spread pro-monarchy messages was leaked. The army claims the plan was used as a public relations training exercise.
While Twitter only suspended 926 accounts, the documents says that 17,562 Twitter accounts were run by 9,743 army officers. The army officers were split into a "White Team" and a "Grey/Black Team." According to the document, the accounts were aimed to appear like authentic accounts and officers were instructed to tweet with coordinated hashtags and retweet each other's posts.
SOURCE: Reuters
Keep in contact with The Thaiger by following our
Facebook page
.
Never miss out on future posts by
following The Thaiger
.