Day Five – Drunk driving leads the way on Thailand's 'killing fields'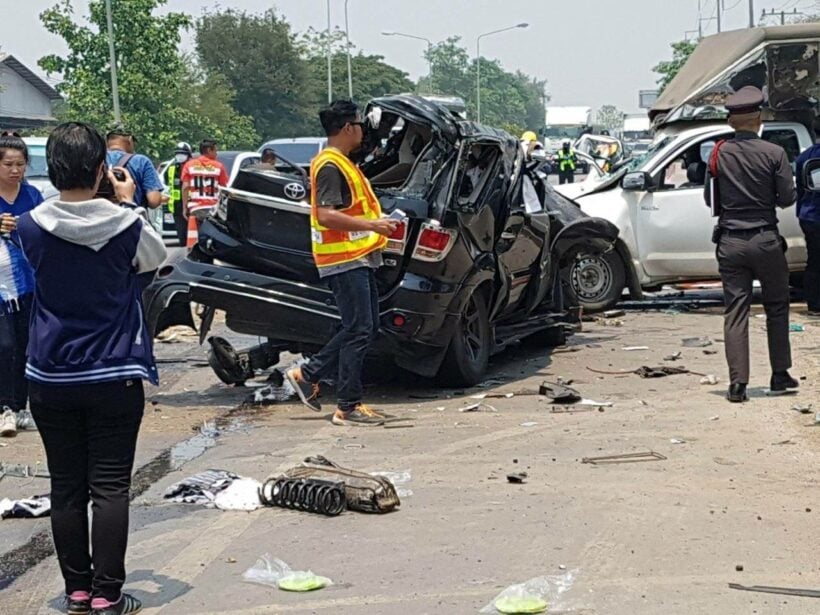 Drunk driving remains the major cause of road fatalities after the Songkran 'Seven Days of Danger' toll reached a staggering 323 people killed on Thailand's roads (after the first five days of reporting).
3,140 others were injured in 3,001 crashes during the first five days of the Songkran seven-day accident-monitoring period – From last Wednesday morning to Sunday night.
On Sunday alone, drunk driving was the cause of 42 per cent of 552 road accidents in which 69 people were killed and 589 injured.
Speeding played a lesser role – 26 per cent of accidents – while 79 per cent of all accidents involved motorcycles.
Chiang Mai continues to have the highest number of accidents, at 119 cases and 136 injured over the five days. At 19, Nakhon Ratchasima recorded the highest accumulated death toll. Only seven provinces – Yala, Ranong, Satun, Samut Songkhram, Nong Khai, Nong Bua Lamphu and Angthong – haven't reported any deaths from road accidents during Songkran. 21,829 drivers were arrested at checkpoints nationwide for drunk driving on the Sunday.
Chiang Rai, Maha Sarakham and Surin topped the list of provinces for most number of drunk drivers caught in the first five days of Songkran. Thousands of offenders were immediately slapped with probation and dozens had monitoring devices attached to their ankles to keep them off the roads. Probation Department director-general Prasarn Mahaleetrakul said the five days saw 3,460 motorists arrested and placed on probation across the country.
Since April 13, the department had attached electronic monitoring devices to the ankles of 37 drunk drivers placed on probation. The devices prevent them from leaving their homes between 10pm and 4am for 15 days. Given one year's probation, they must report four times to probation officials and do 24 hours of community service.
SOURCE: The Nation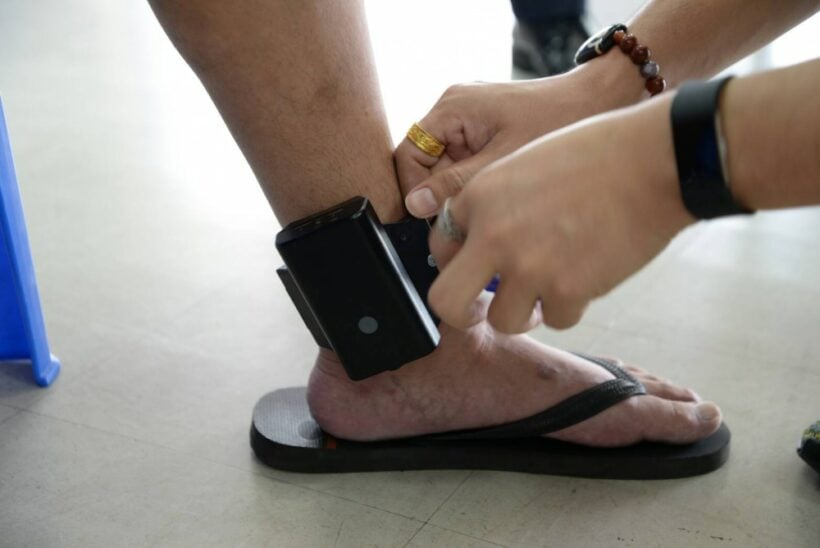 - The Thaiger & The Nation
Chiang Mai: Spanish man arrested in Lampang over UK cocaine bust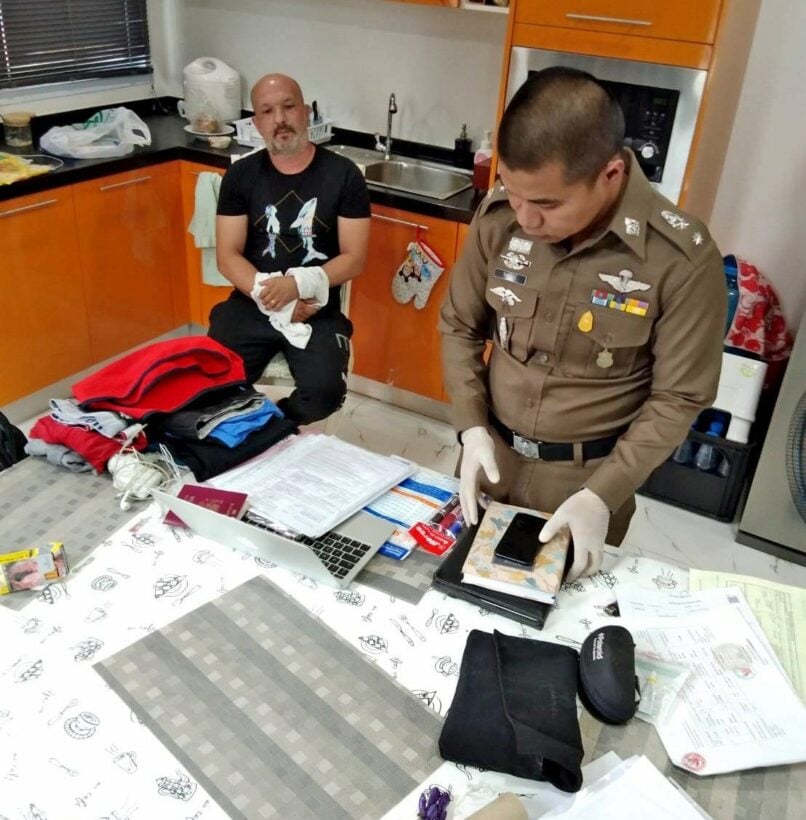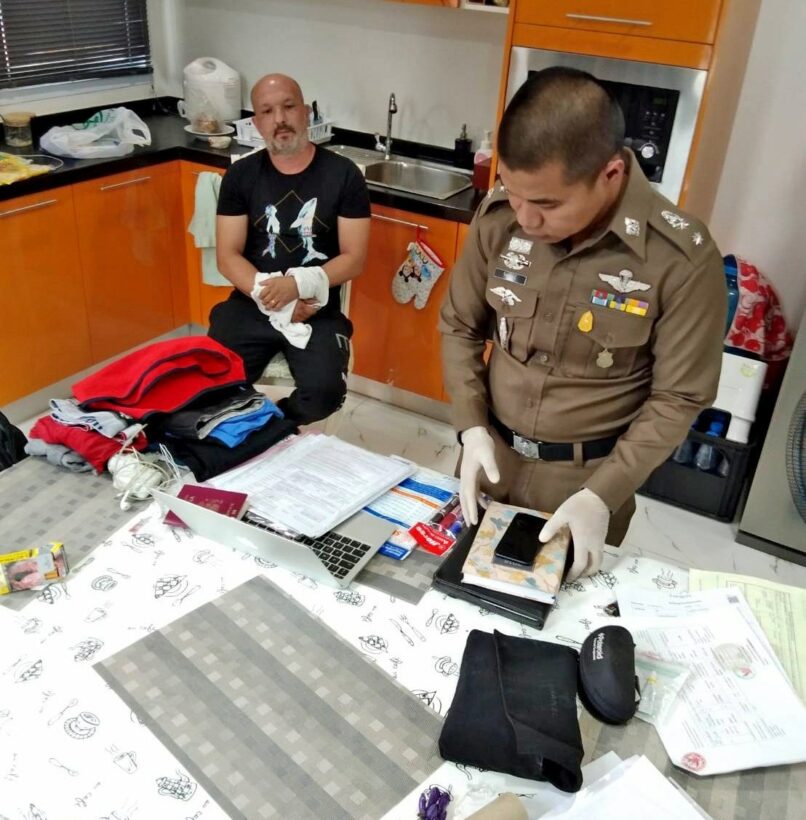 Heavily armed drug suppression police have arrested a 36 year old Spanish citizen at a noodle shop in Lampang in northern Thailand at the weekend.
A warrant for the arrest of Spaniard  Francesco Jesus Gutierrez Marcos was issued in Thailand last Friday following representation from UK authorities and an official extradition request.
Marcos is alleged to be a member of a five person gang that imported 513 kilograms of cocaine into the United Kingdom. UK authorities said that Marcos fled to Thailand after the bust at the end of January this year.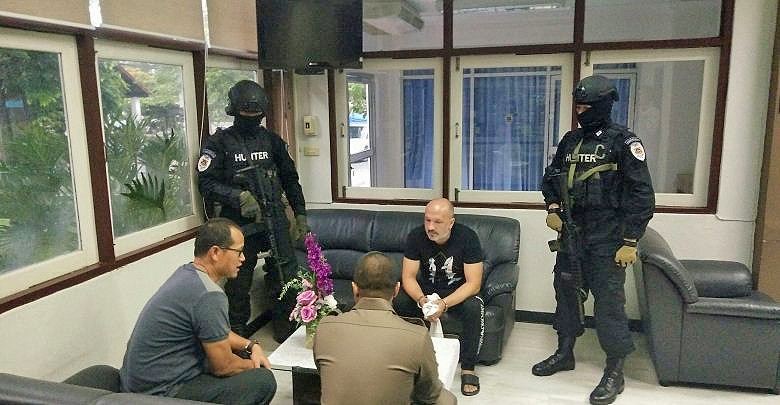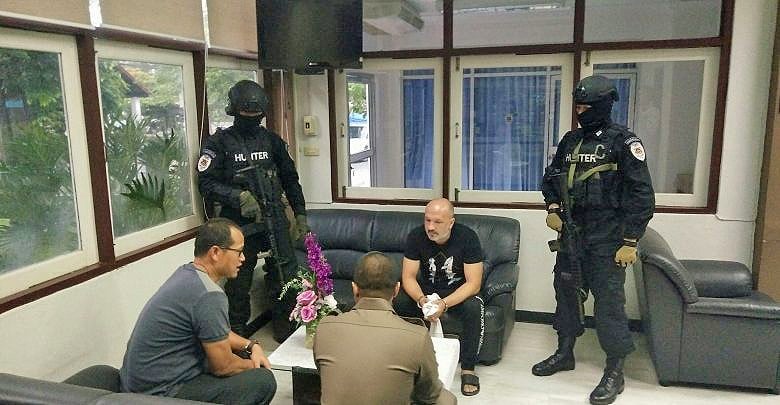 SOURCE: INN
Chiang Mai: Governor visits 74 year old rape victim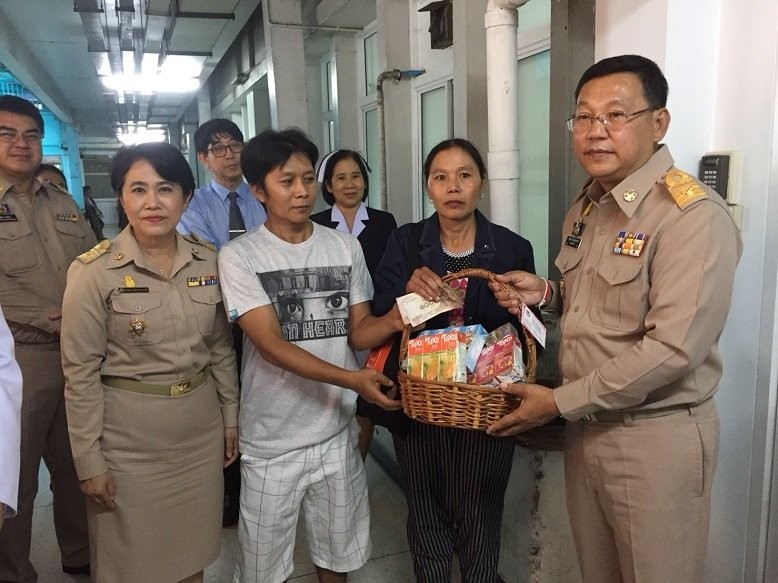 PHOTO: Chiang Mai City Life
Chiang Mai's Governor, Supachai Iamsuwan, visited the elderly sexual assault victim from earlier this week.
Read the story HERE.
The new governor, along with officials from the Office in Social Development and Human Security, visited 74 year old Sudjai Sukhamton at her home.
Social Development and Human Security say they will be following the Governor's visit with regular checks on her trauma and to provide additional services.
The attacker, 30 year old Suchart 'Tim Tinyam' Sukasem, had served time in jail in the past and was recently working as an attendant at a local carnival. The attack on 74 year old Sudjai occurred on the night of July 9.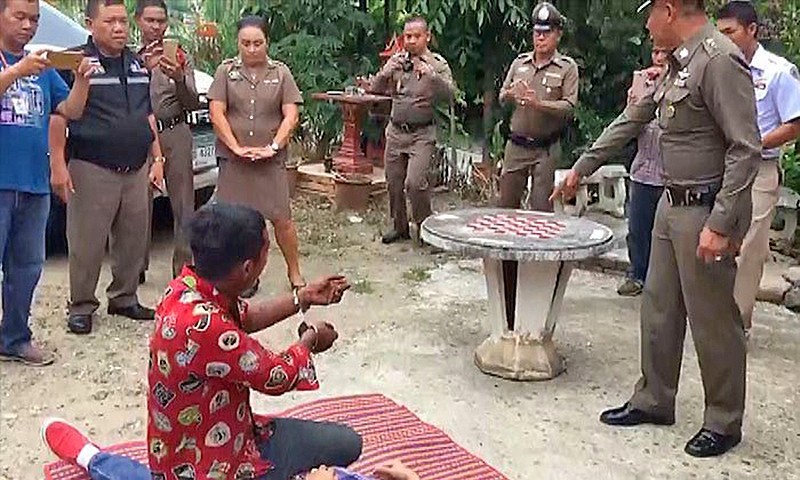 Original story HERE.
Chiang Mai: Don't feed the pigeons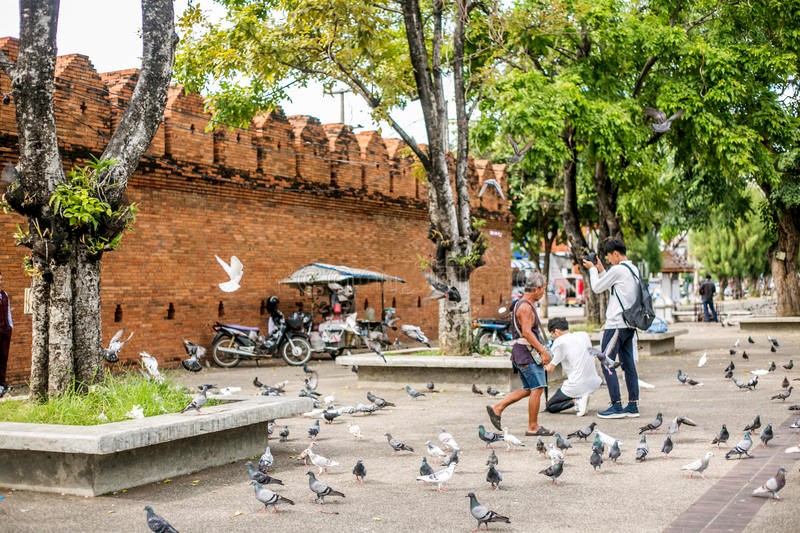 Chiang Mai City Life is reporting that the Public Health Office is warning travellers and locals not to feed the pigeons at Tha Pae Gate. This isn't the first time tourists have been warned.
As the number of pigeons at Tha Pae Gate increases officials are concerned about health and hygiene issues. A report has been released again in an attempt to discourage travellers from feeding the pigeons. Since concerns broke out in the media, the Chiang Mai Municipality wishes to remind people that feeding the pigeons is a prohibited, and the sale of bird feed at Tha Pae Gate is illegal.
Despite the warning, there are still vendors active in the area selling feed, encouraging tourists to feed and take photos with the pigeons. Chiang Mai Provincial Public Health Office emphasised that during the monsoon season, influenza is easily spread especially among carriers like pigeons, and all are advised to avoid them.
STORY: Chiang Mai City Life