Drunk driving remains the major cause of road fatalities after the Songkran 'Seven Days of Danger' toll reached a staggering 323 people killed on Thailand's roads (after the first five days of reporting).
3,140 others were injured in 3,001 crashes during the first five days of the Songkran seven-day accident-monitoring period – From last Wednesday morning to Sunday night.
On Sunday alone, drunk driving was the cause of 42 per cent of 552 road accidents in which 69 people were killed and 589 injured.
Speeding played a lesser role – 26 per cent of accidents – while 79 per cent of all accidents involved motorcycles.
Chiang Mai continues to have the highest number of accidents, at 119 cases and 136 injured over the five days. At 19, Nakhon Ratchasima recorded the highest accumulated death toll. Only seven provinces – Yala, Ranong, Satun, Samut Songkhram, Nong Khai, Nong Bua Lamphu and Angthong – haven't reported any deaths from road accidents during Songkran. 21,829 drivers were arrested at checkpoints nationwide for drunk driving on the Sunday.
Chiang Rai, Maha Sarakham and Surin topped the list of provinces for most number of drunk drivers caught in the first five days of Songkran. Thousands of offenders were immediately slapped with probation and dozens had monitoring devices attached to their ankles to keep them off the roads. Probation Department director-general Prasarn Mahaleetrakul said the five days saw 3,460 motorists arrested and placed on probation across the country.
Since April 13, the department had attached electronic monitoring devices to the ankles of 37 drunk drivers placed on probation. The devices prevent them from leaving their homes between 10pm and 4am for 15 days. Given one year's probation, they must report four times to probation officials and do 24 hours of community service.
SOURCE: The Nation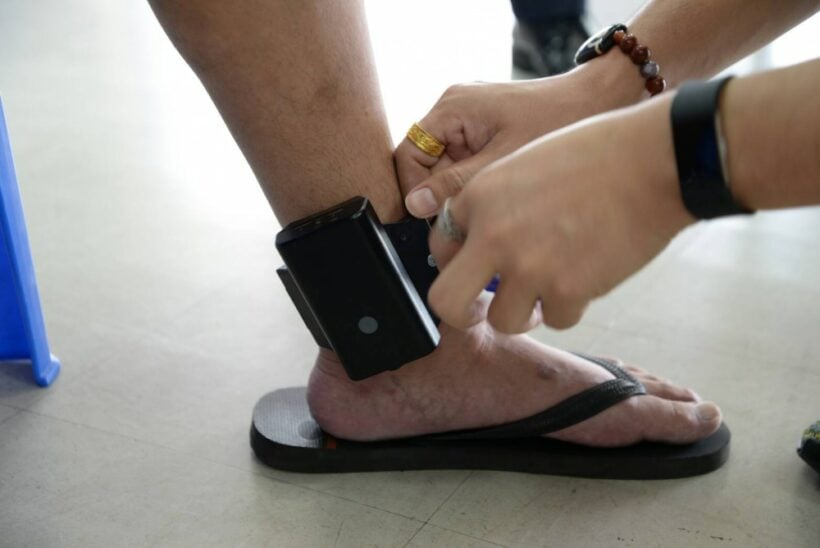 - The Thaiger & The Nation